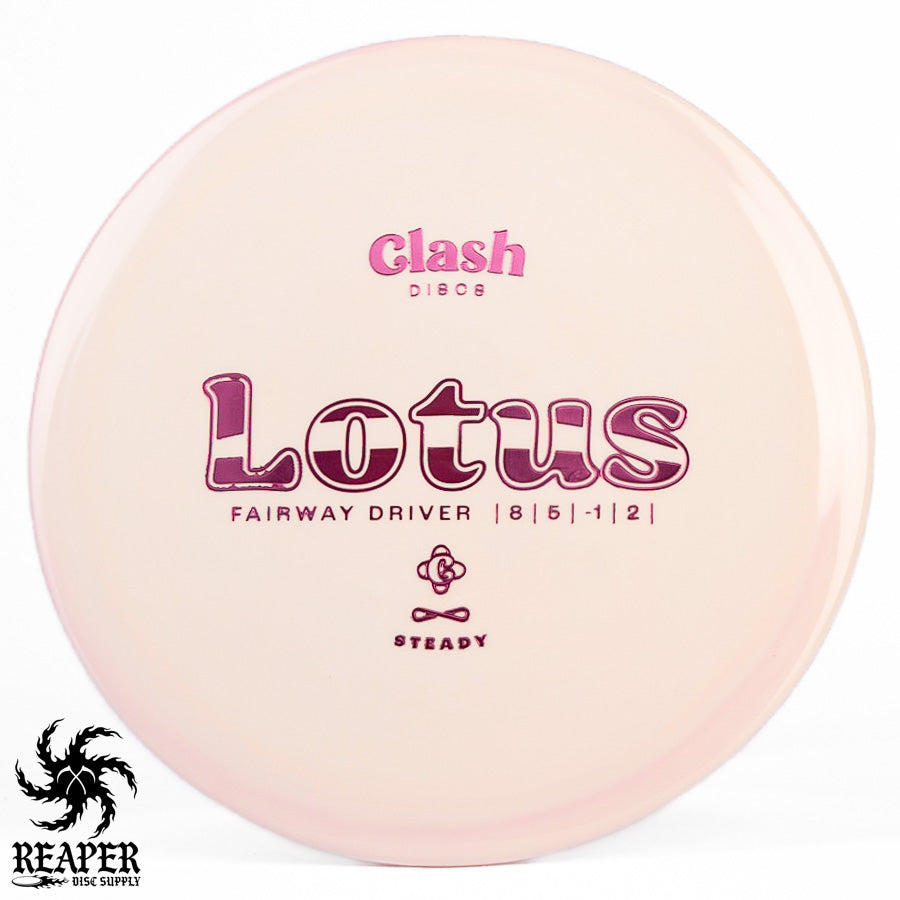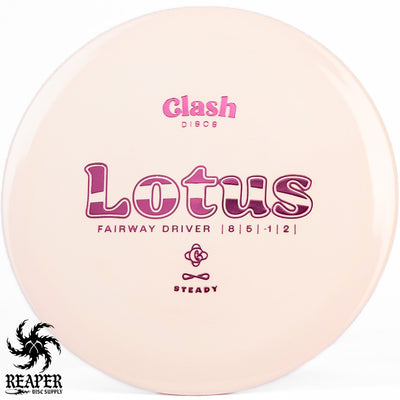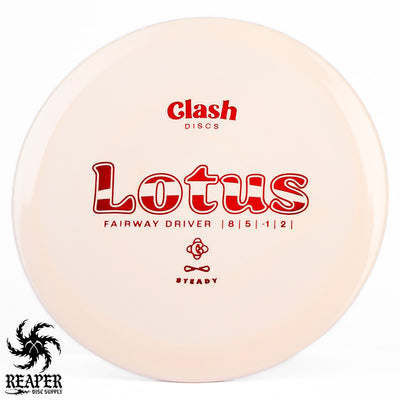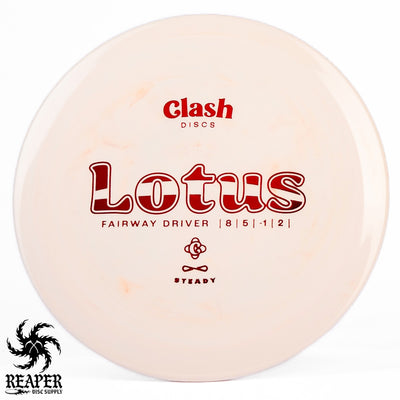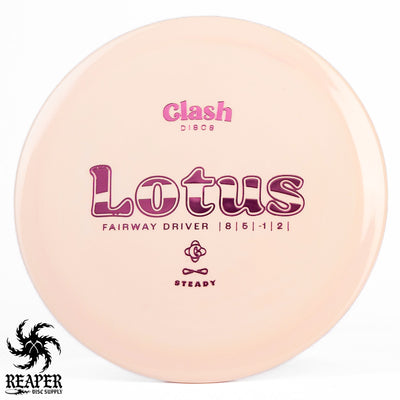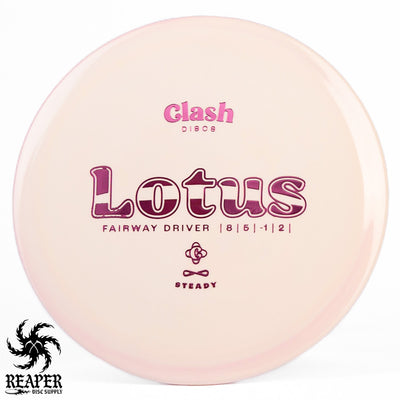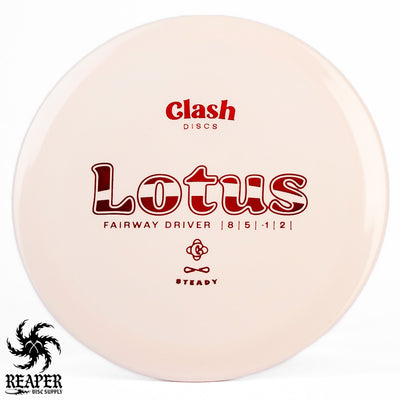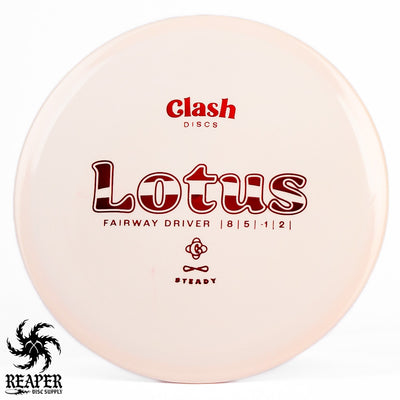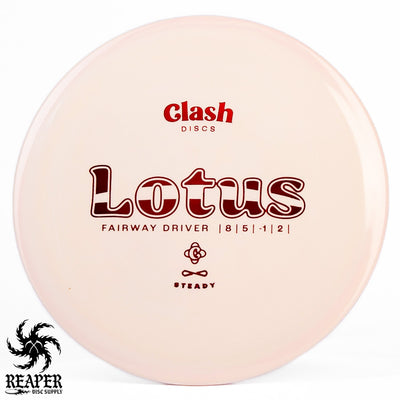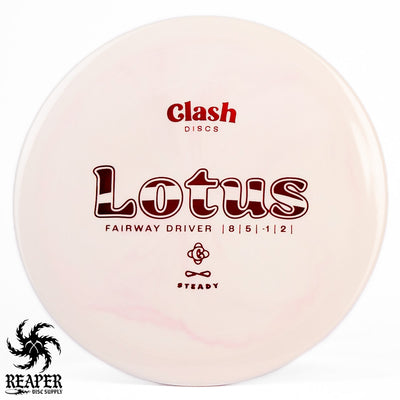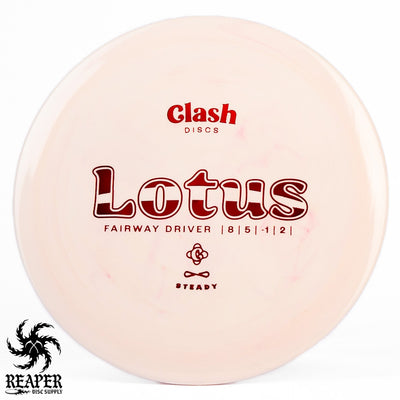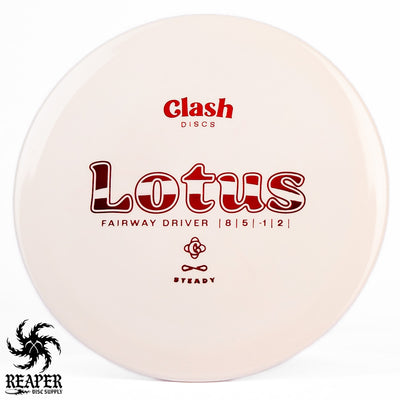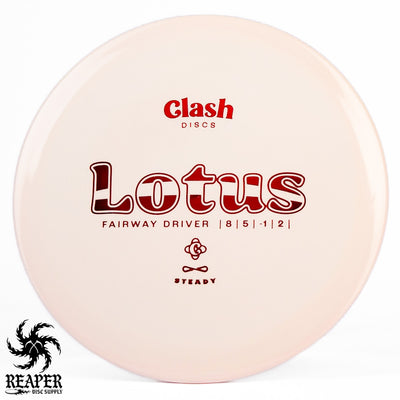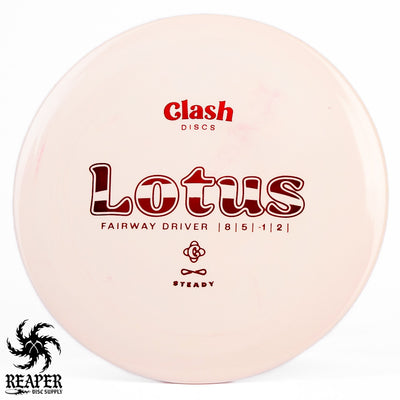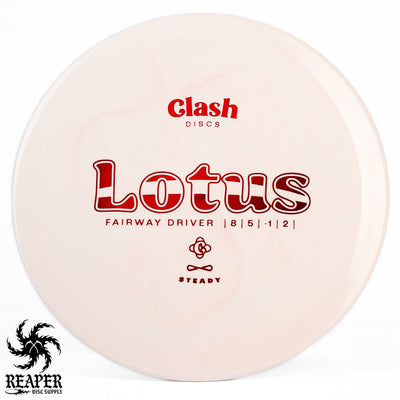 Exciting news; the Clash Discs Steady Lotus has arrived. This control driver, shaped from Clash's top-notch Steady plastic, ensures durability and an unbeatable grip, rain or shine.

The Lotus sports flight numbers of 8 for speed, 5 for glide, -1 for turn, and 2 for fade, making it a perfect player for those seeking straight, precise shots. It's an all-rounder disc, welcoming both new and seasoned golfers with its balanced stability.

This disc provides controlled flights and light turns with a reliable fade. Elevate your rounds with the Lotus; it's not just another disc, it's a game-changer. Trust us, you'll love bringing this companion to the fairway!

Shop all Clash Discs Lotus.
Flight Numbers
Speed: 8
Glide: 5
Turn: -1
Fade: 2
Beginner Friendly?: Yes
Disc Type: Control Driver
Stability: Stable
Plastic: Steady
Shot Types: Straight, Precise Throws
PDGA Dimensions
Height: 1.6 cm
Rim Depth: 1.3 cm
Rim Thickness: 1.9 cm
Diameter: 21.4 cm
Flexibility: 9.09 kg
Max Weight: 177.6 gr