Clash Discs Pepper (Steady)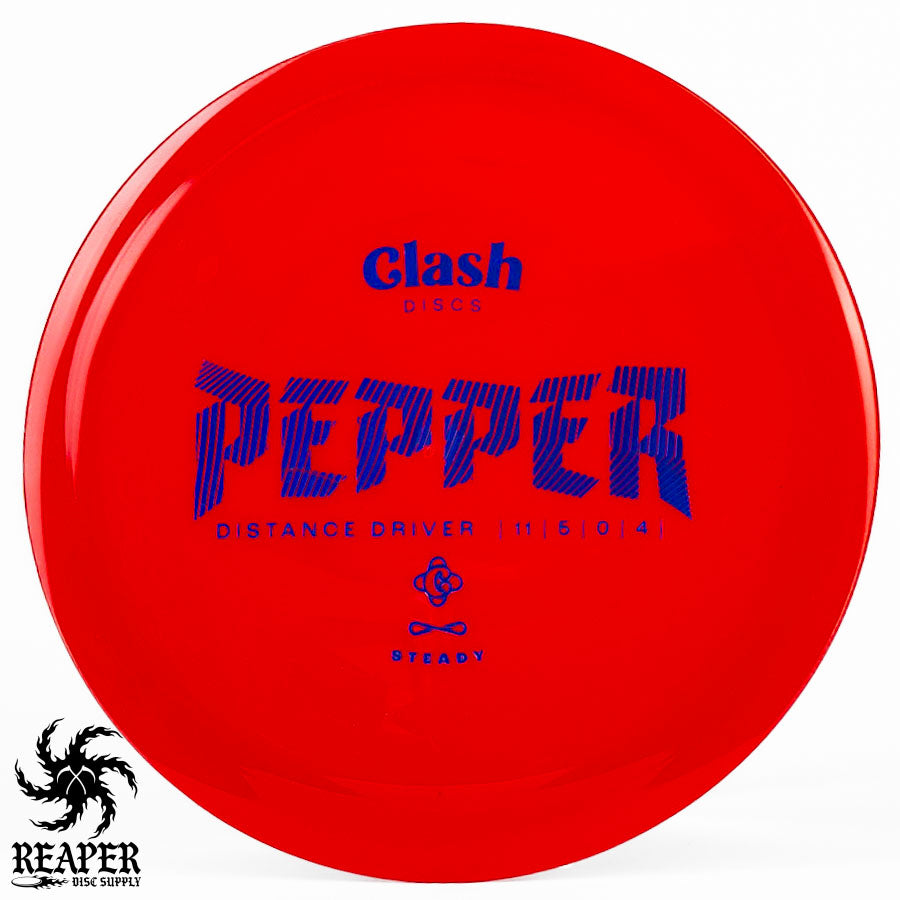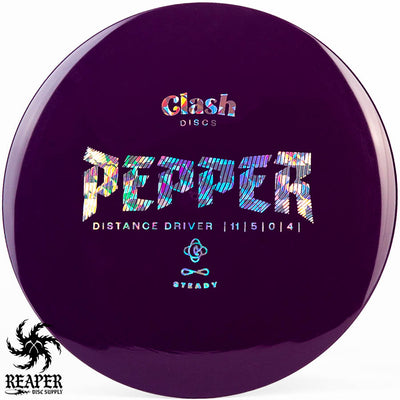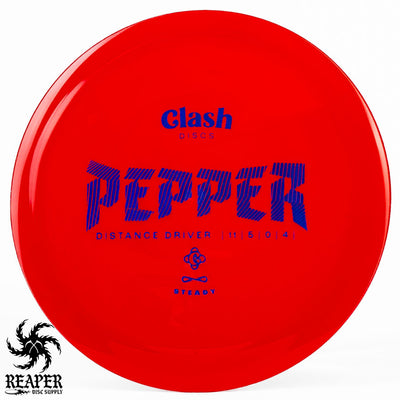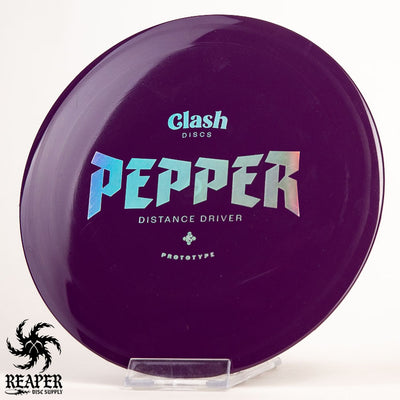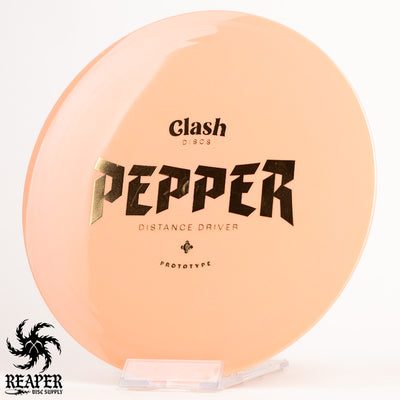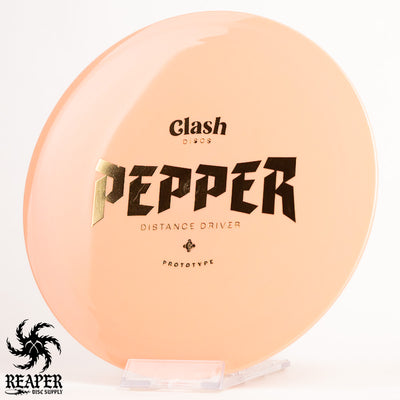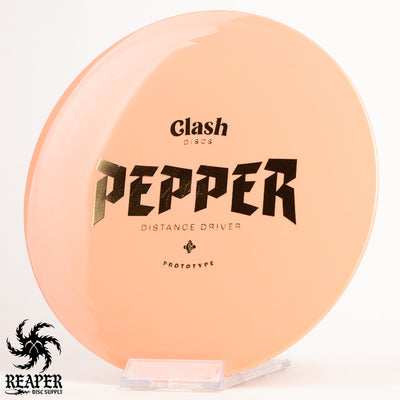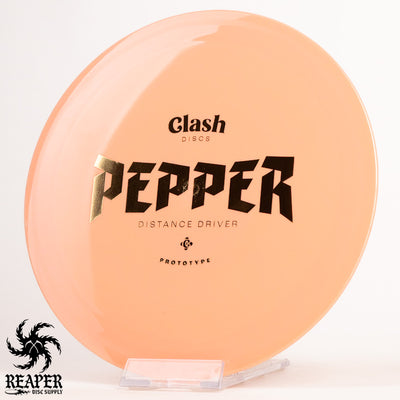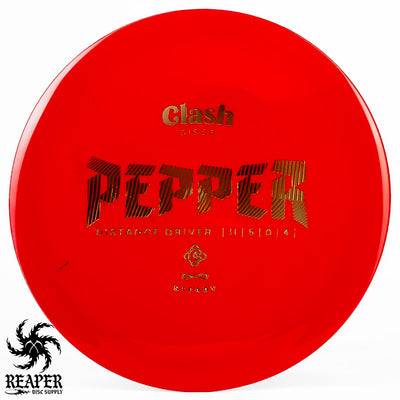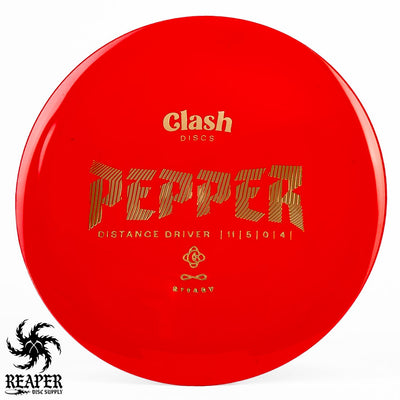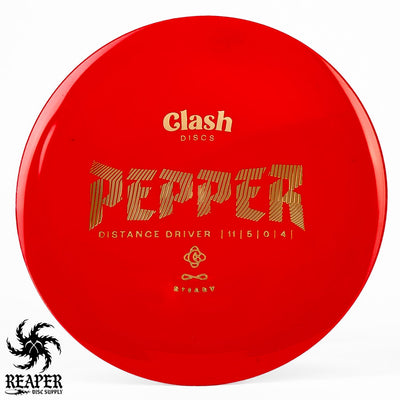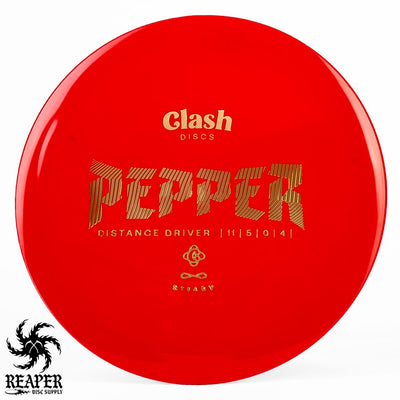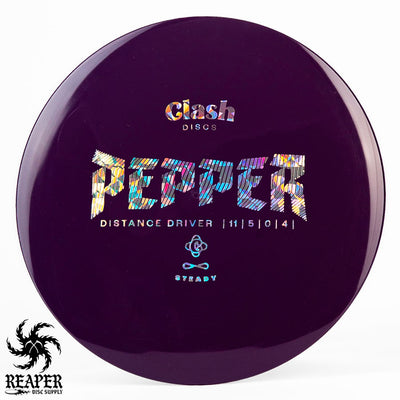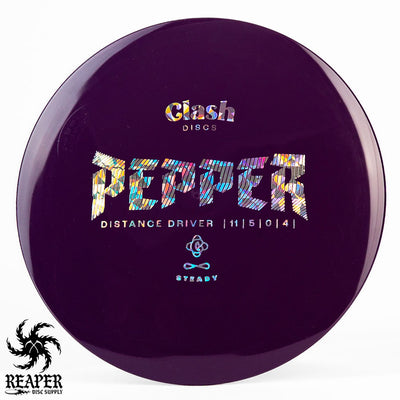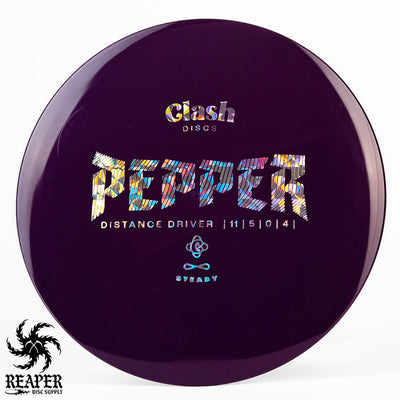 The Clash Disc Pepper in Steady plastic is a very overstable distance driver designed for extreme wind and consistent drives. If you need a disc you can depend on to fly exactly the same every time with a hard fade then the Pepper is a great choice. Perfect for huge forced turnover lines in the woods, windy conditions, and even forehand rollers when you are deep in the trees. The Clash Discs Pepper is an awesome disc made with premium grade plastic that holds its stability for a long time.
More Clash: Clash Ginger, Clash Mint, Clash Berry.
Clash Discs Pepper Flight Numbers
Speed

: 11

Glide

: 5

Turn

: 0

Fade

: 4
Commonly used for: Distance Driver
Stability: Overstable
Experience: Advanced
Dimensions & Specs
Height: 

1.8 cm

Rim Depth: 

1.2 cm

Rim Thickness: 

2.2 cm

Diameter: 

21.4 cm

Flexibility: 

11.82 kg

Max Weight: 

177.6 gr