Clash Discs Berry (Steady)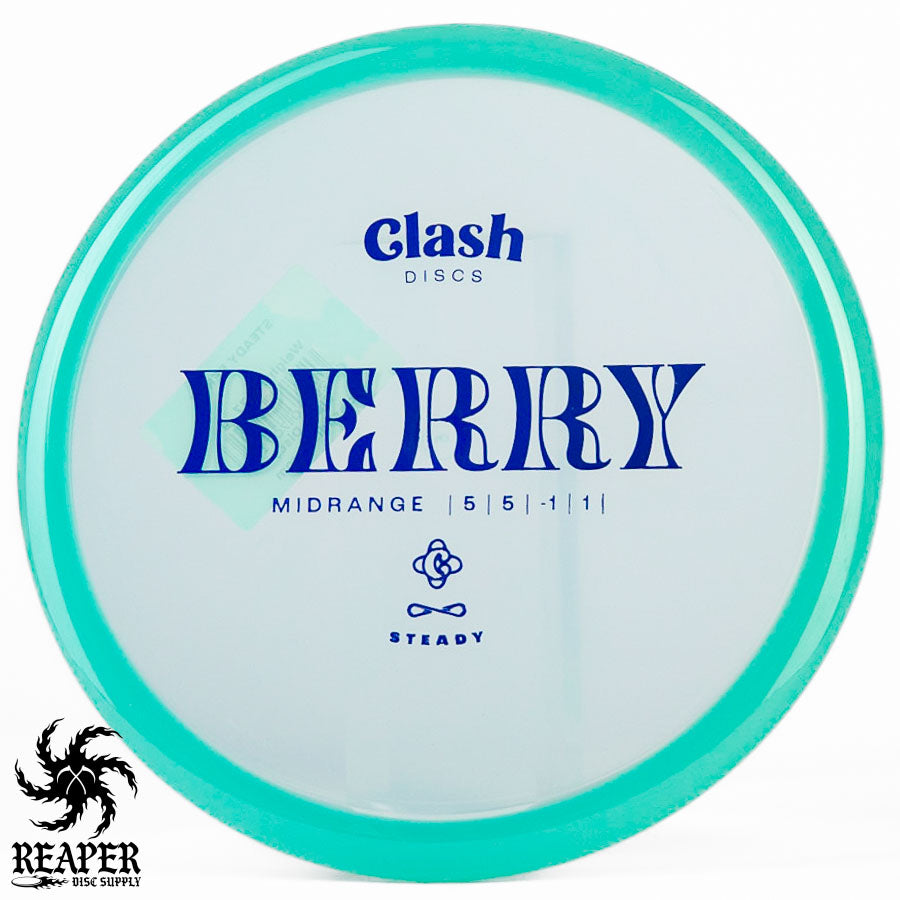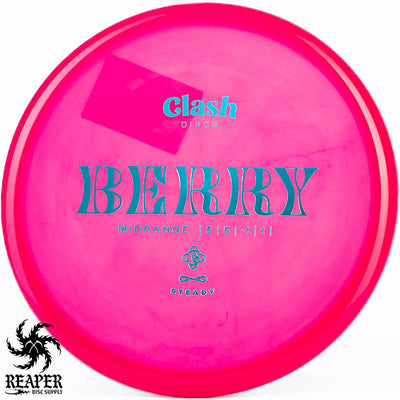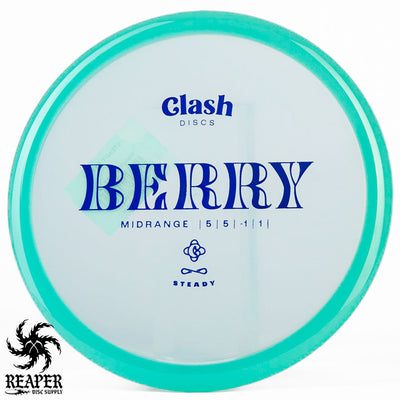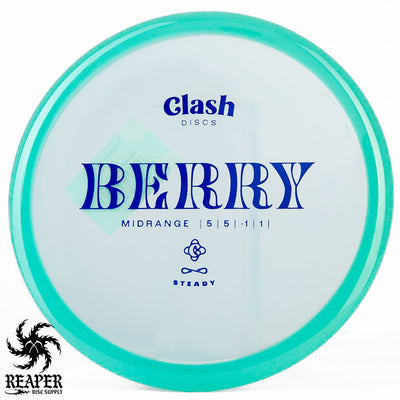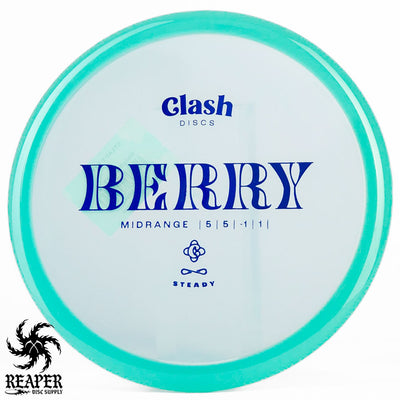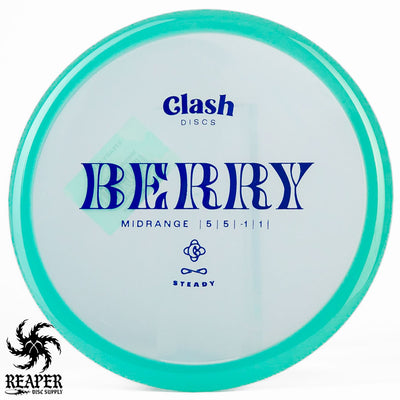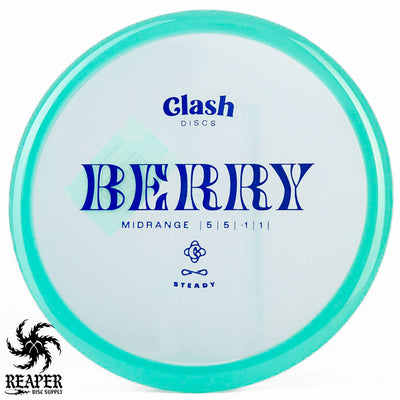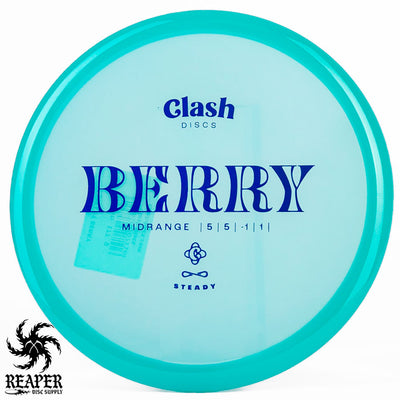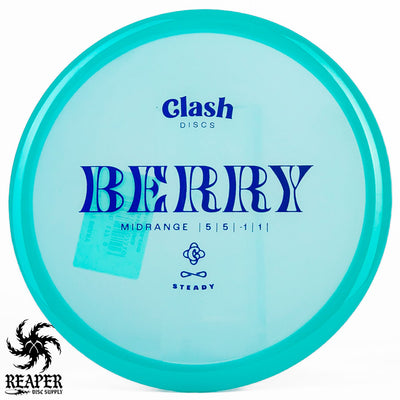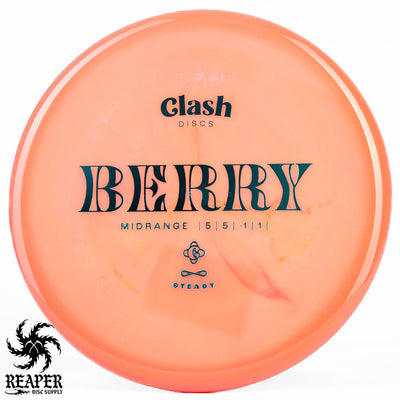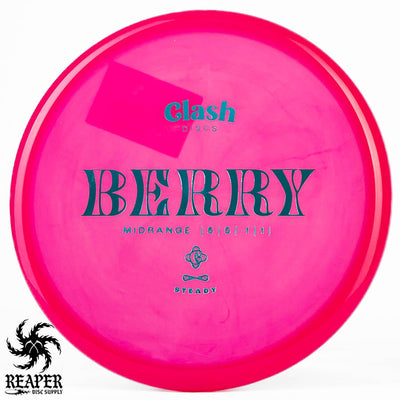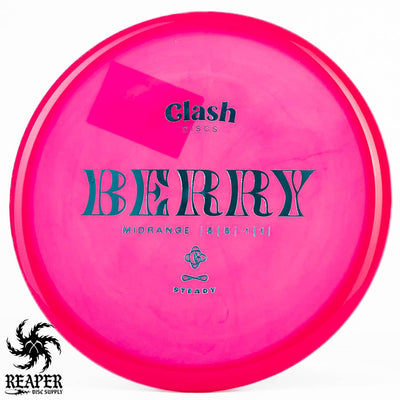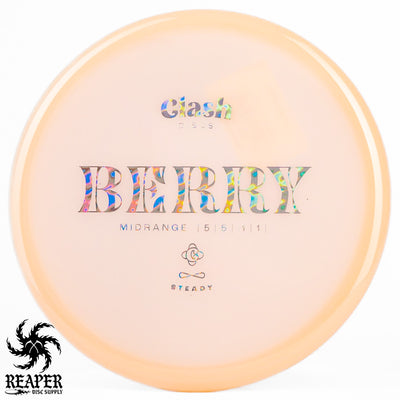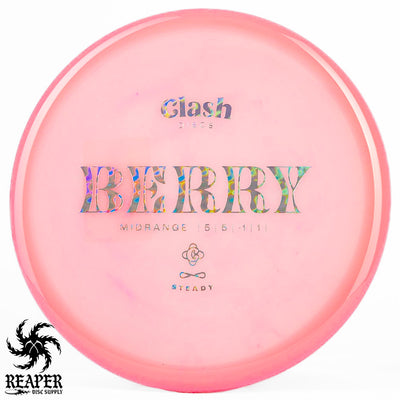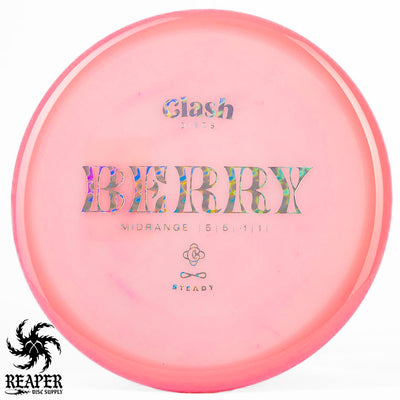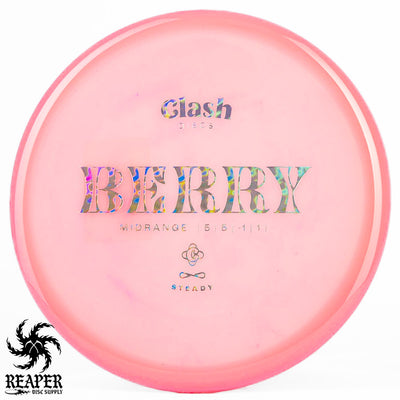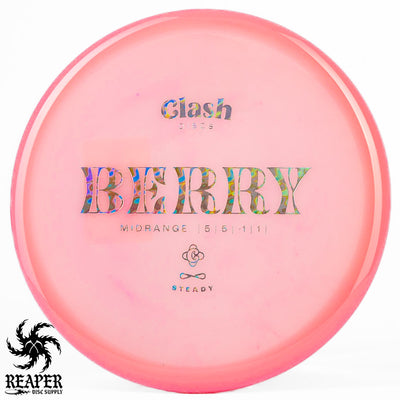 Everyone needs a stable midrange in their bag and the Clash Discs Berry in Steady plastic is one of the best. Made with premium-grade plastic that handles damage exceptionally well, this disc will last for a long time. With a dead-straight flight path, the Berry is great for beginners or anyone who needs a midrange that can mold into any shot type you need. 
More Clash: Clash Discs Soda, Clash Discs Mint, Clash Discs Pepper, Clash Discs Ginger. 
Clash Discs Berry Flight Numbers
Speed

: 5

Glide

: 5

Turn

: -1

Fade

: 1
Commonly used for: Midrange
Stability: Stable
Experience: Any
Rim: Beadless
Dimensions & Specs
Height

: 1.7 cm

Rim Depth

: 1.4 cm

Rim Thickness

: 1.3 cm

Diameter

: 21.4 cm

Flexibility

: 8.41 kg

Max Weight: 

177.6 gr