Westside Discs VIP Stag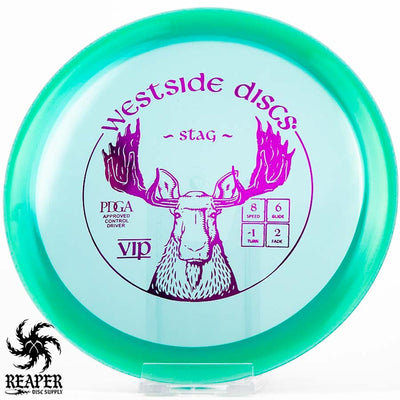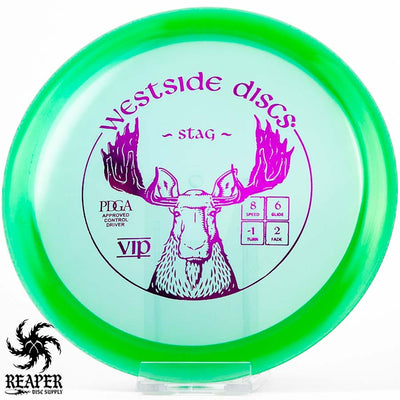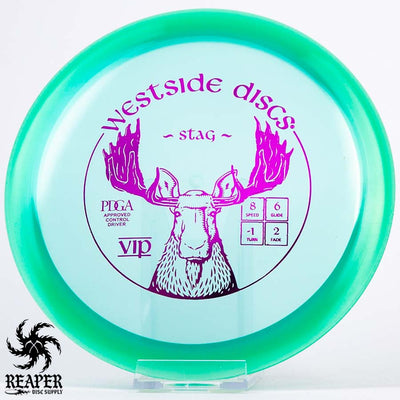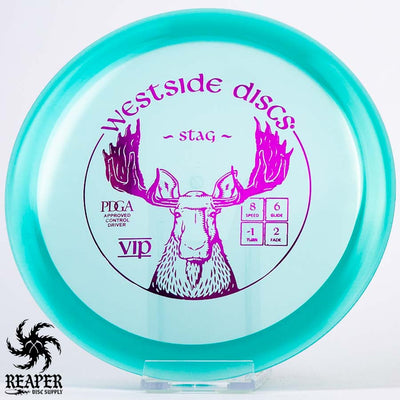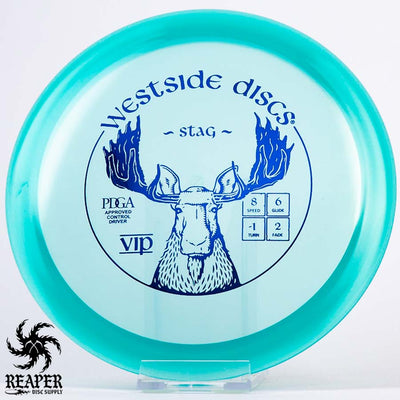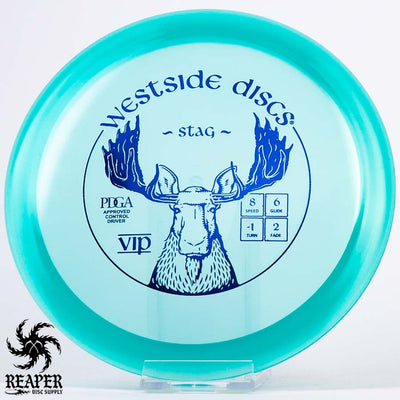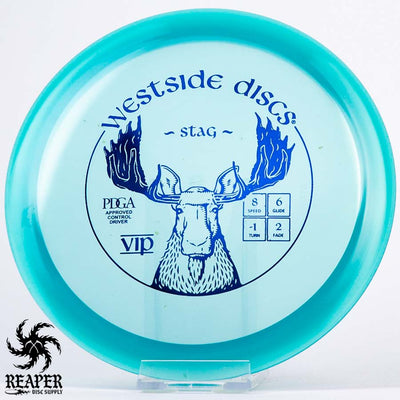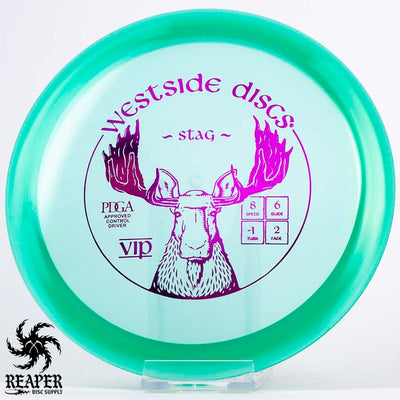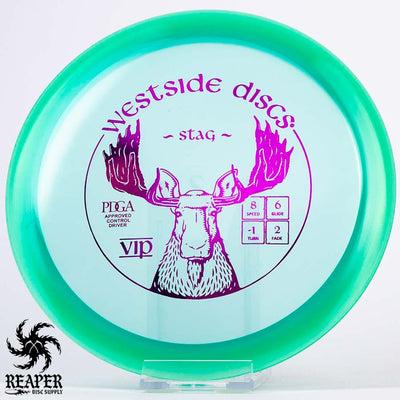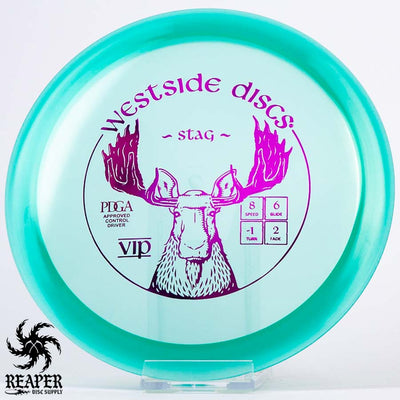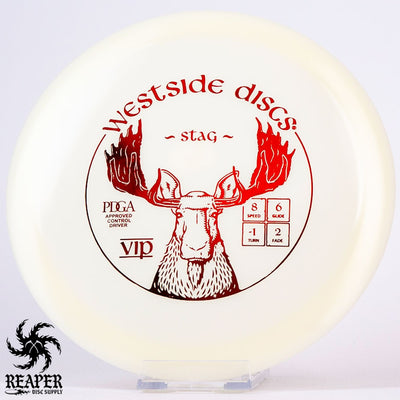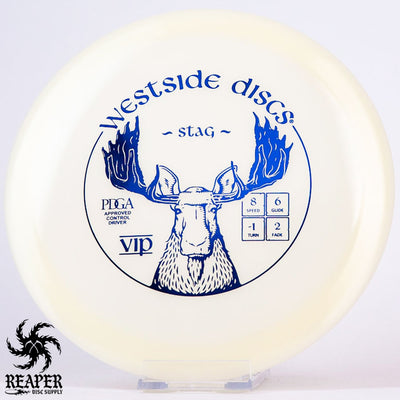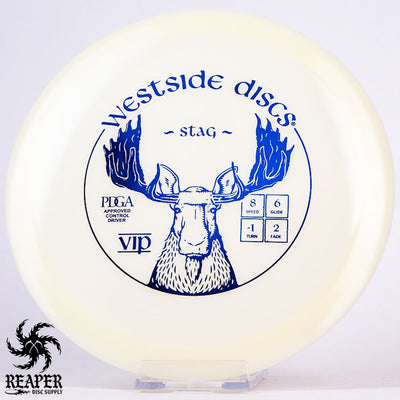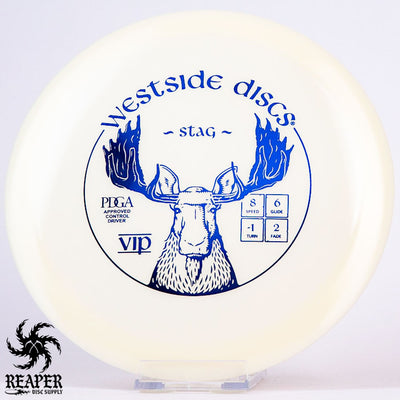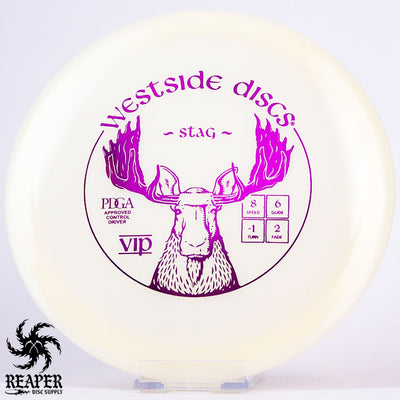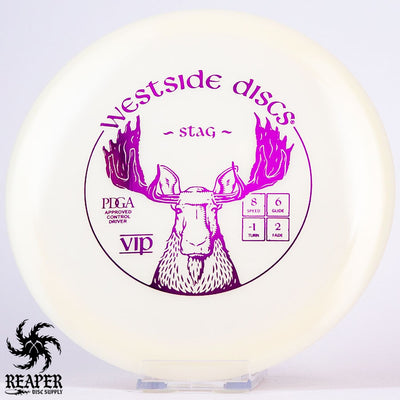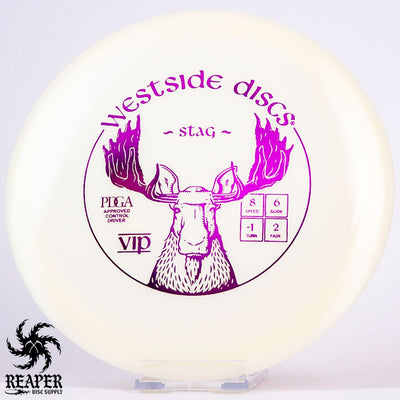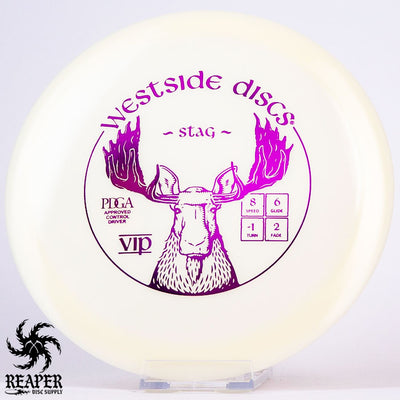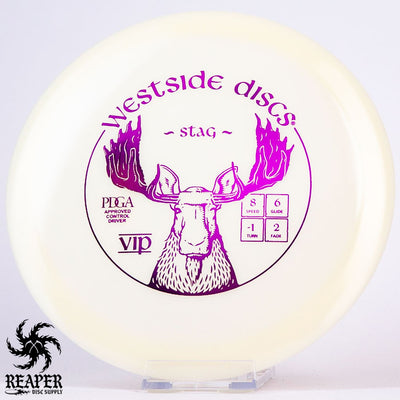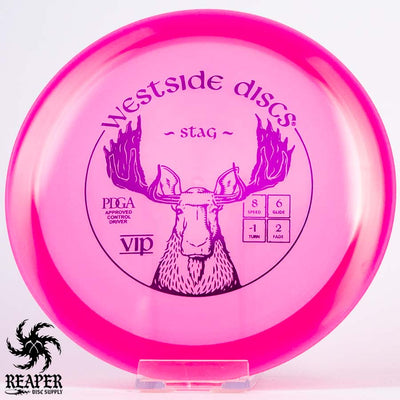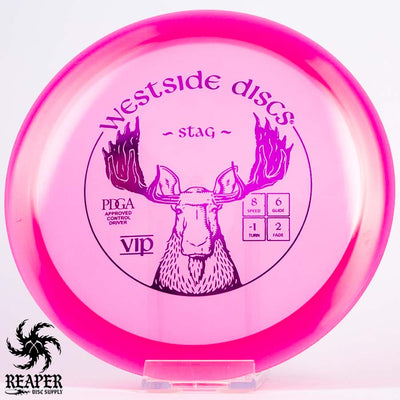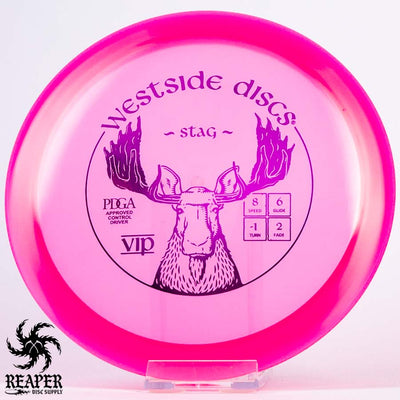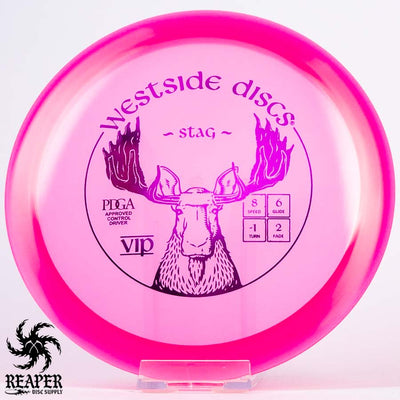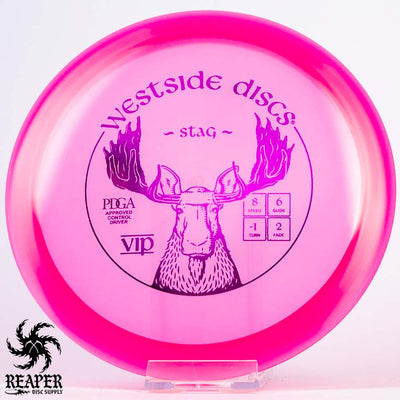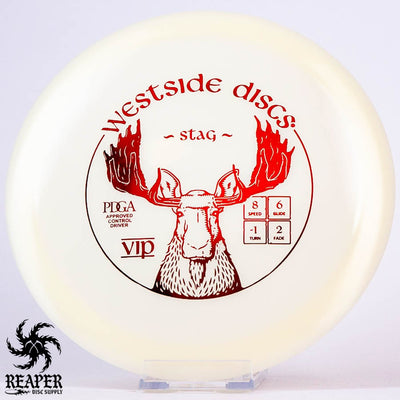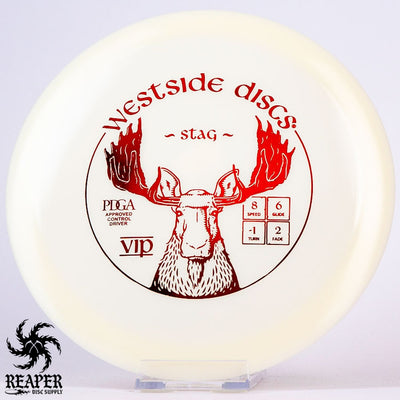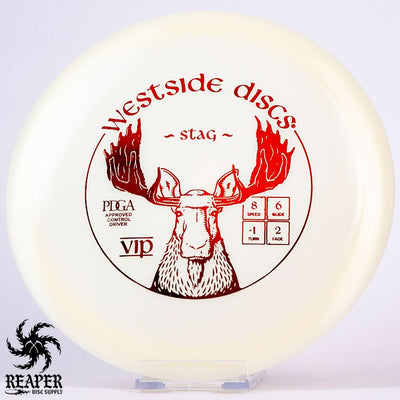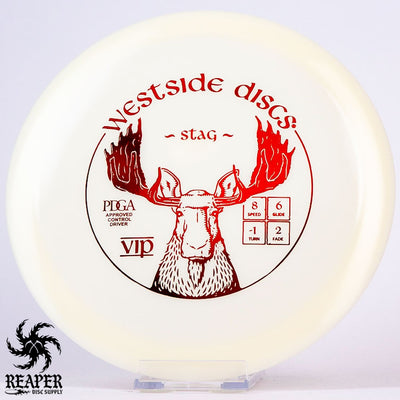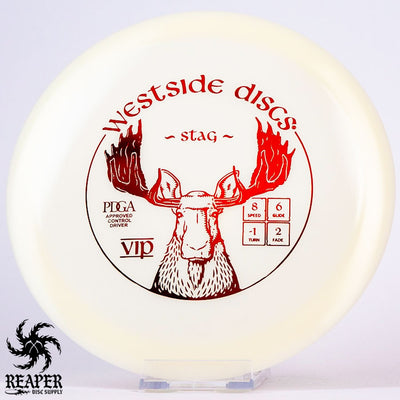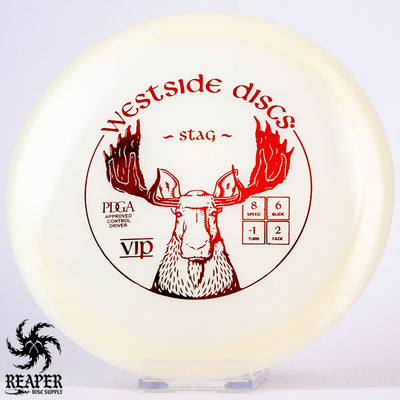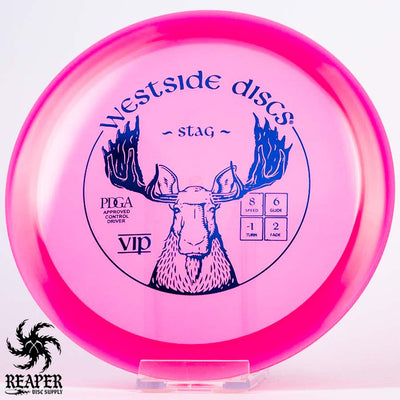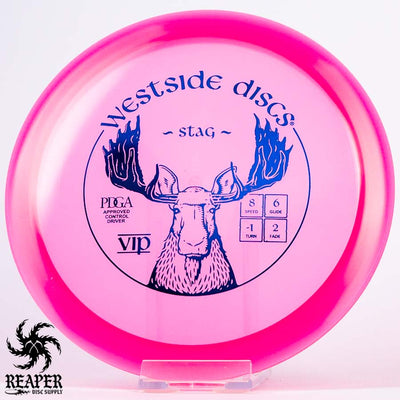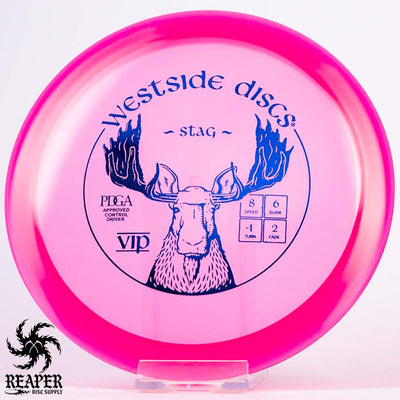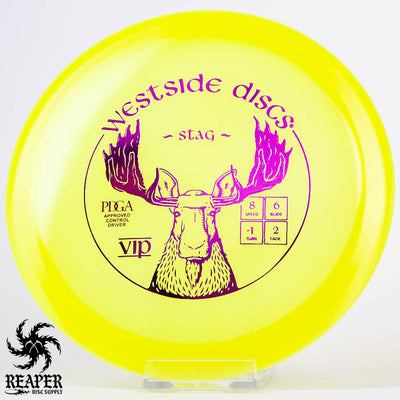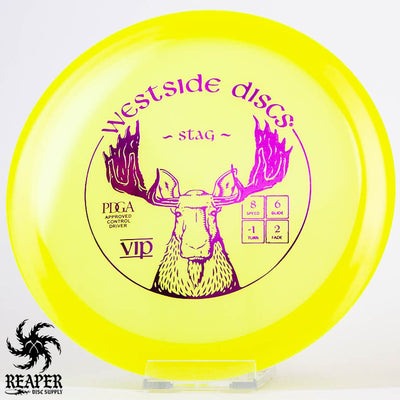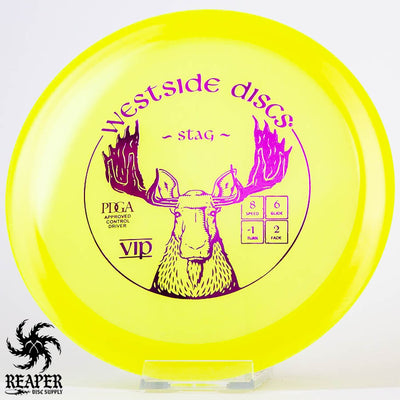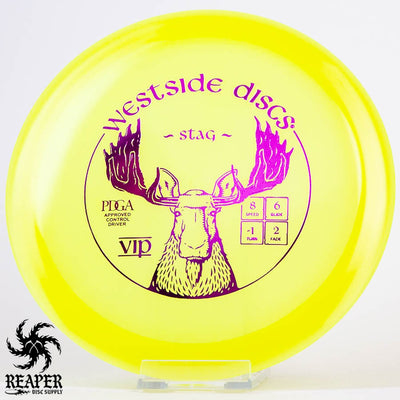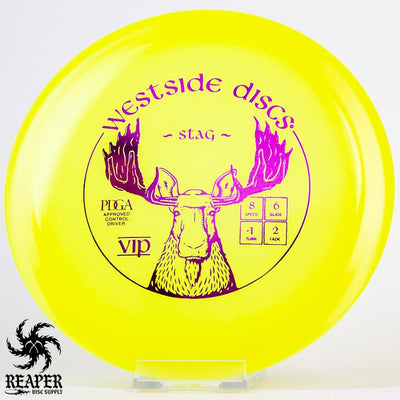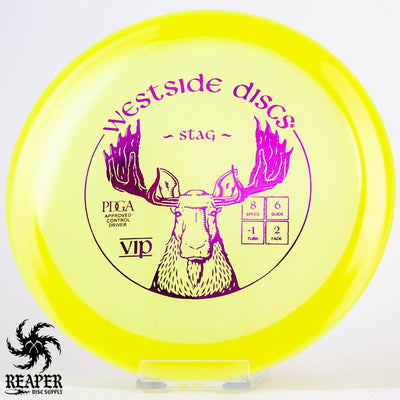 Westside Stag Review
The Westside Stag (VIP) is a stable disc golf fairway driver that is very controllable and is made with premium plastic. Westside Discs VIP is one of their most stable plastics that also offers incredible grip.

If you are a newer player looking for a control driver that isn't too overstable to throw, the Westside Discs Stag is a fantastic disc. The high glide rating gives a slightly longer flight, while the two fade rating is just stable enough to fight off some light wind. 

Forehand players will be able to throw long hyzer flips with this driver as it feels very natural in the hand. The Stag is also incredible for low-ceiling wooded courses when you need pinpoint accuracy and functional maneuverability.

There's a reason the Westside Stag is so popular, and you'll quickly find out why if you add one to your bag!
Shop all Westside disc golf discs, or more Westside Discs Stags.
Westside Stag Flight Numbers
Speed

: 8

Glide

: 6

Turn

: -1

Fade

: 2
Commonly used for: Fairway Driver
Stability: Stable
Experience: Any
Rim: Beadless
Westside Stag VIP Specs
Height

:  1.8 cm

Rim Depth

: 1.2 cm

Rim Thickness

: 1.9 cm

Diameter

: 21.2 cm

Flexibility

: 9.30 kg

Max Weight:

 176.0 gr