Westside Discs Revive Warship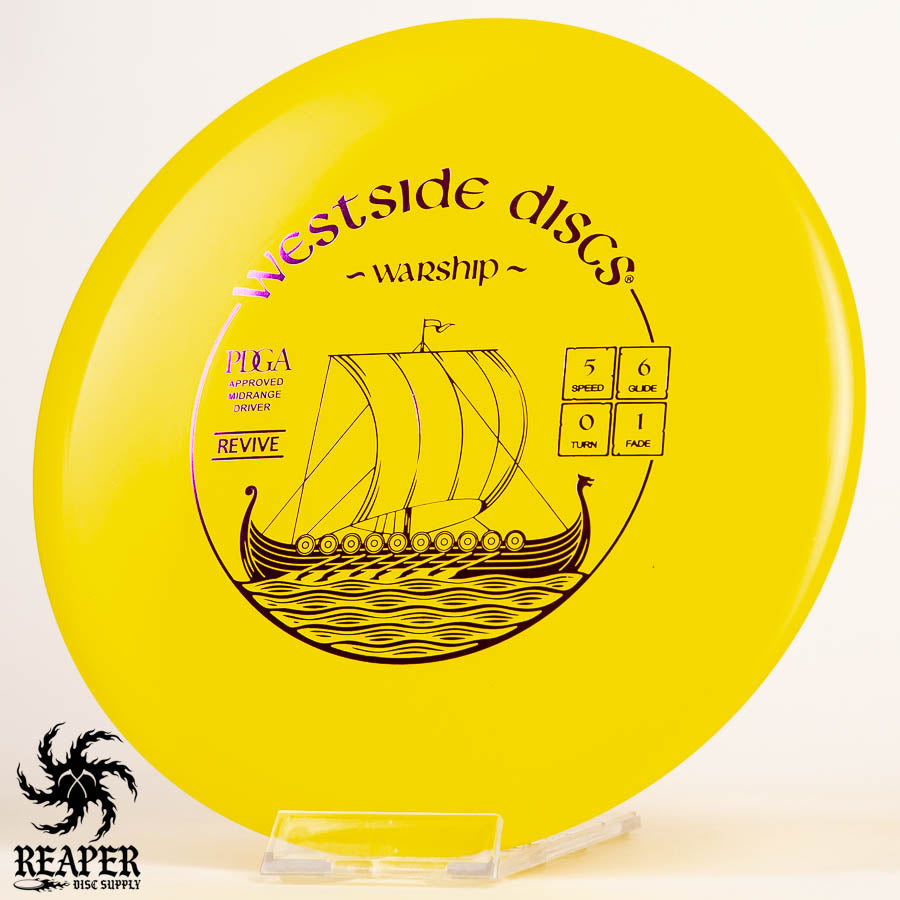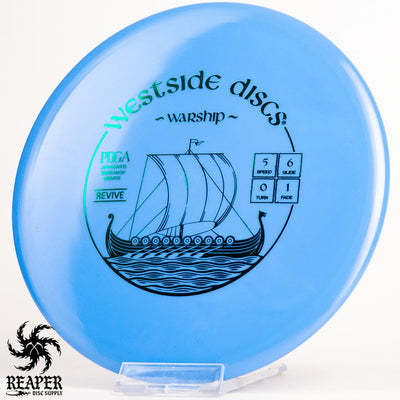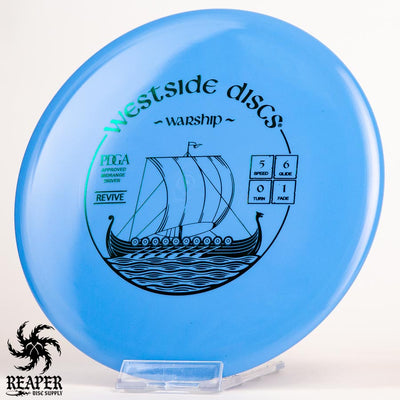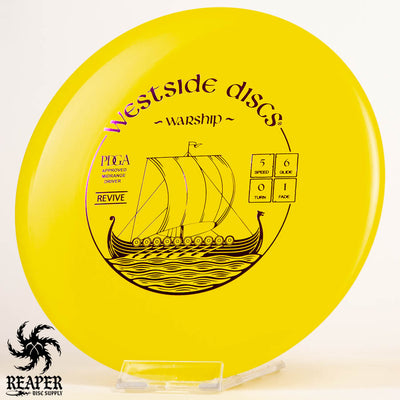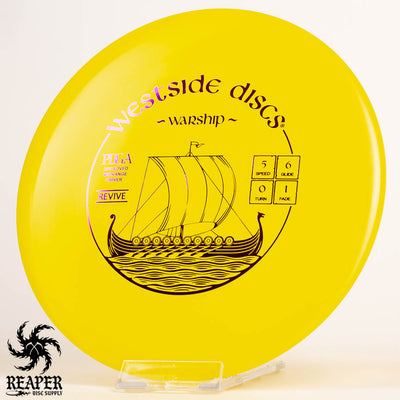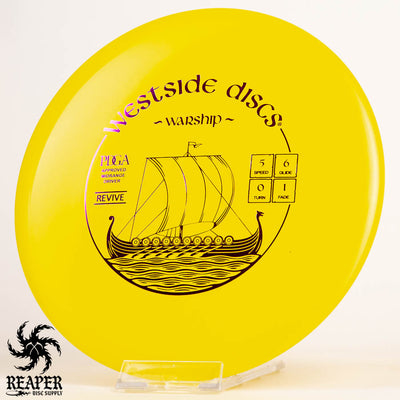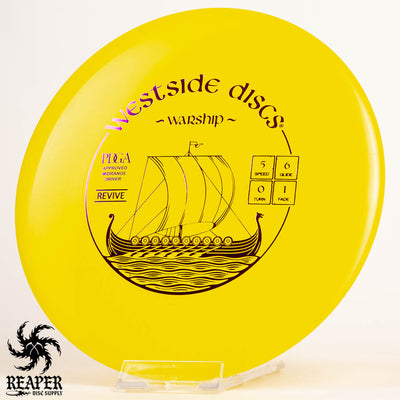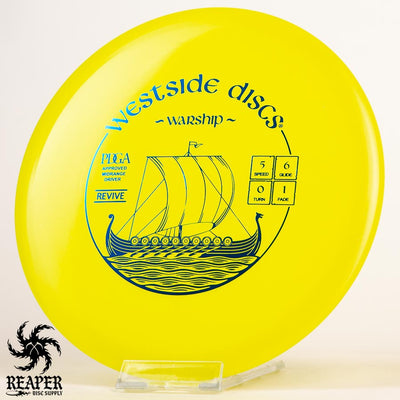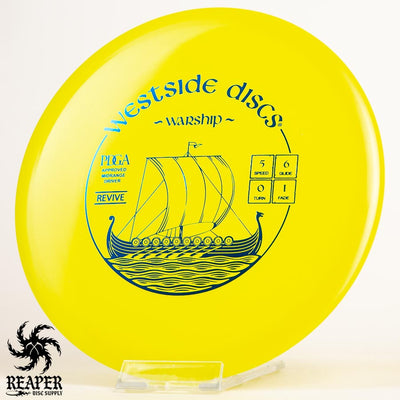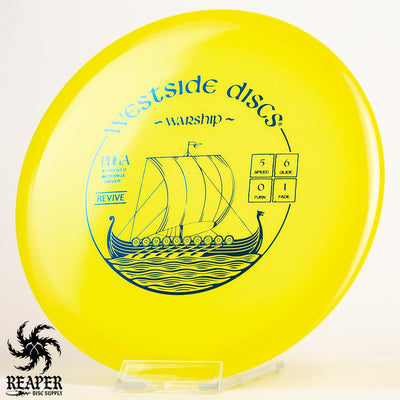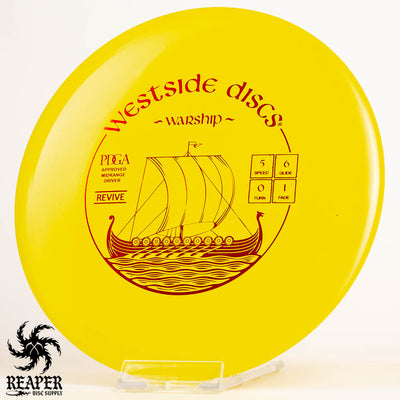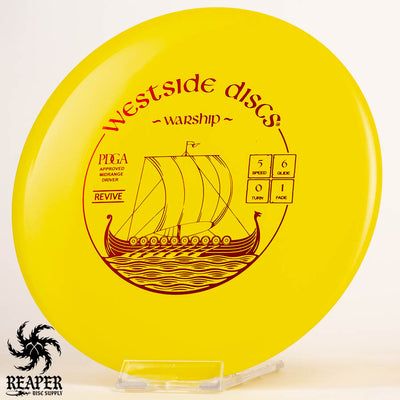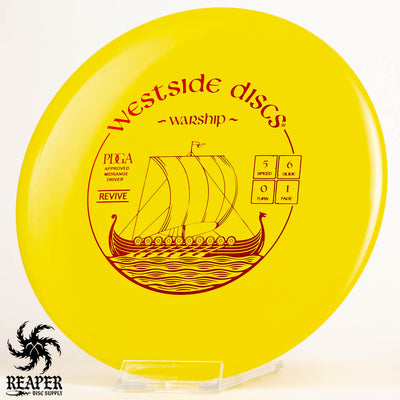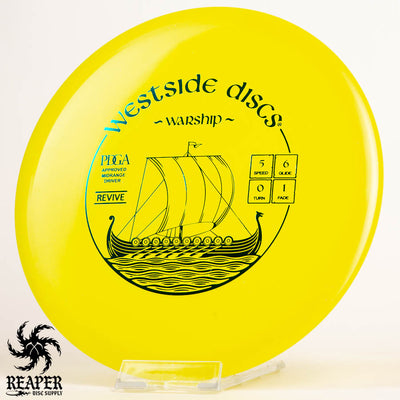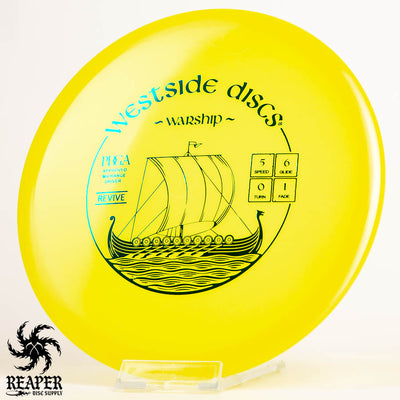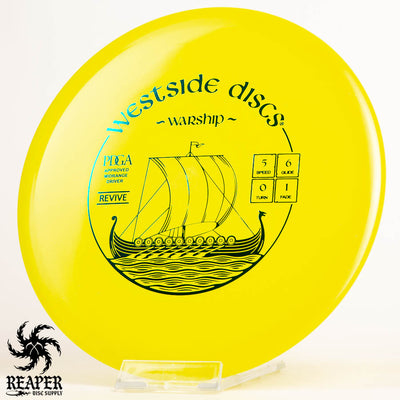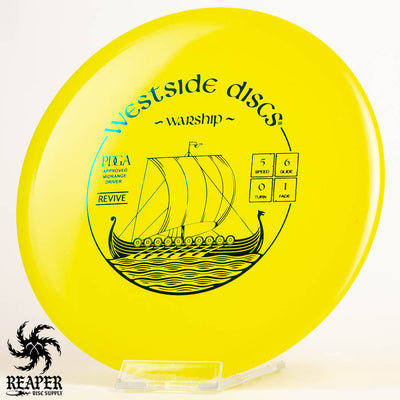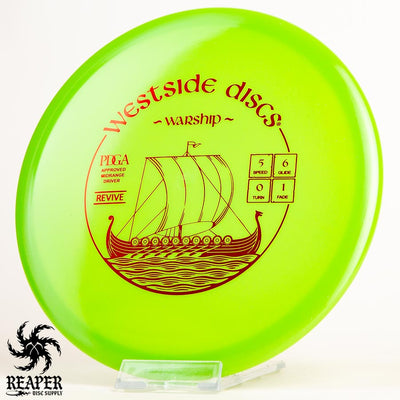 Westside Discs Revive Warship Flight Numbers
Speed

: 5

Glide

: 6

Turn

: 0

Fade

: 1
Key Features:
Straight flight path
Good for sidearm or backhand
Tons of glide
Beginner-friendly
Commonly used for: Midrange
Stability: Stable
Experience: Any
Rim: Beadless
PDGA Dimensions & Specs
Height: 

2.1 cm

 
Rim Depth: 

1.3 cm

Rim Thickness: 

1.4 cm

Diameter: 

21.7 cm

 
Flexibility: 

8.05 kg

 
Max Weight: 

180.1 gr
You may also like: Westside Discs VIP Air Tursas, Westside Discs VIP Underworld, Ricky Wysocki Moonshine Glow Harp
The Westside Discs Revive Warship is a great all-around midrange disc that is perfect for players of any skill level. It has a relatively beefy rim that makes it comfortable to grip and easy to control for both forehand and backhand players.
Revive plastic is a sustainable, eco-friendly recycled plastic that is made from VIP and Tournament plastic that has been combined, melted down, and reused.
The Warship flies incredibly straight and has a predictable finish, making it a fantastic choice for anyone who is looking to improve their range and accuracy. It is the perfect disc to practice different release angles since it will hold any line you put it on and has a ton of glide.
The Revive version of the Warship is one of the best overall midrange discs on the market and makes an excellent addition to anyone's bag!