Thought Space Athletics Omen (Ethos)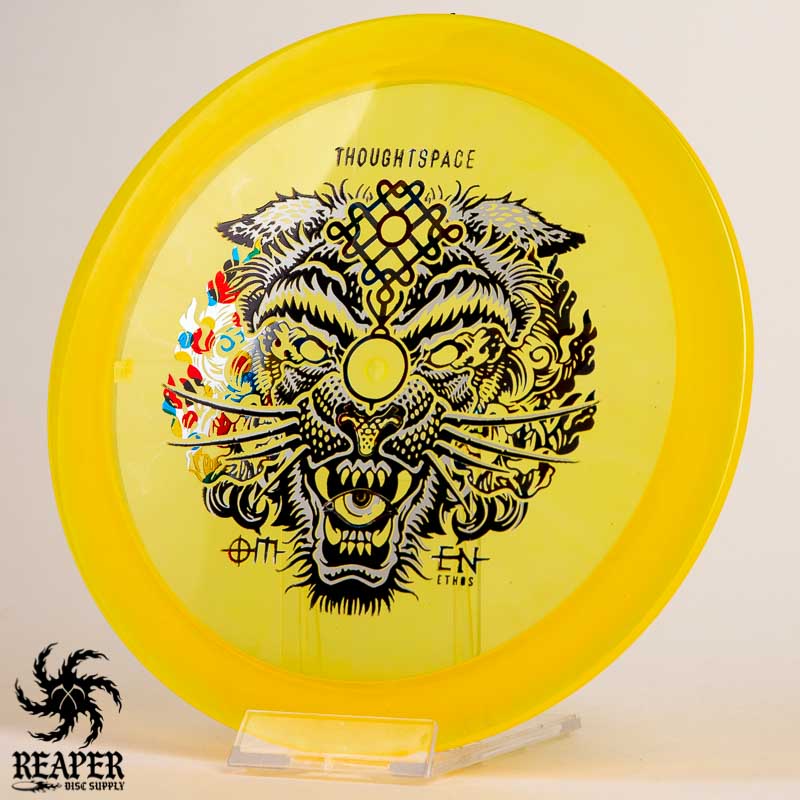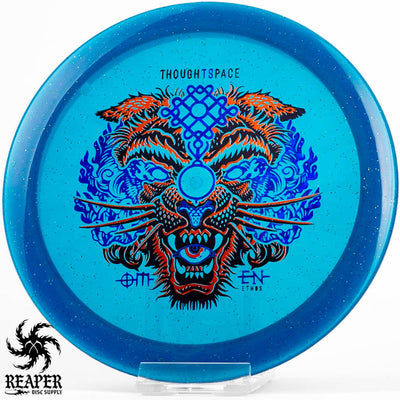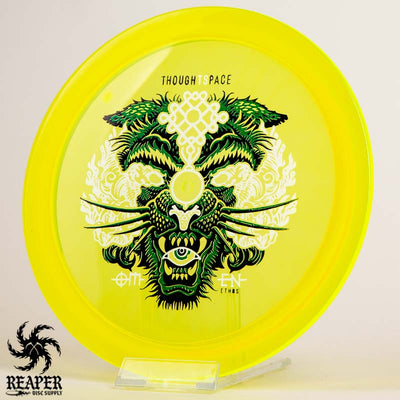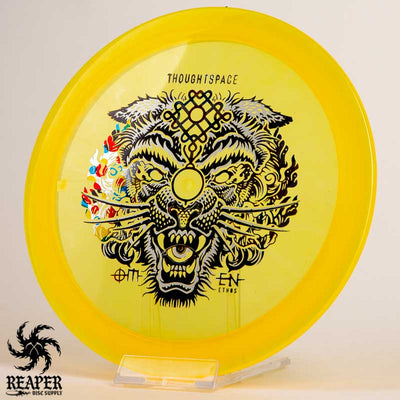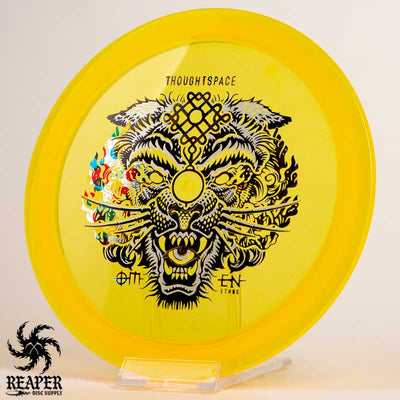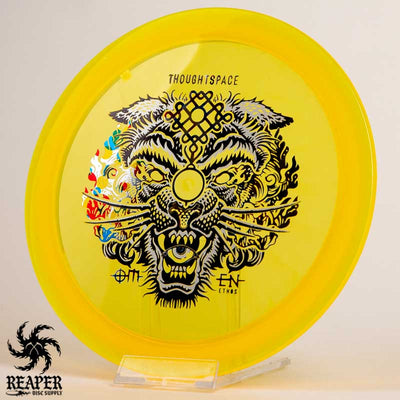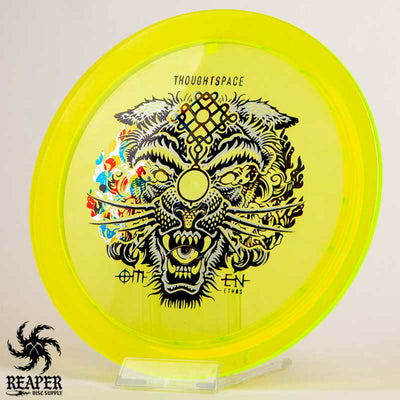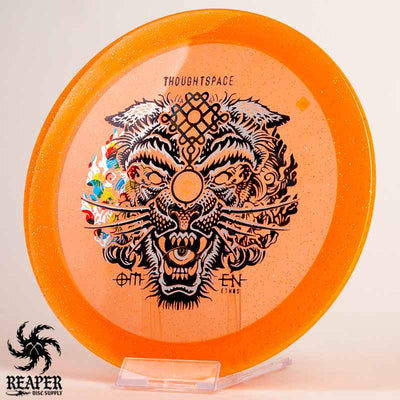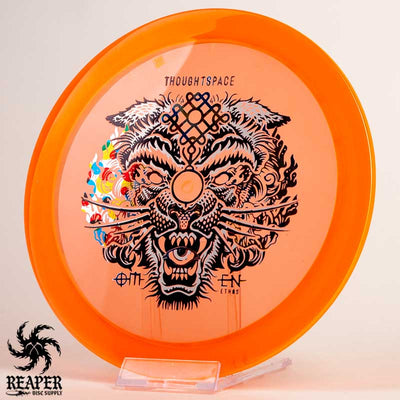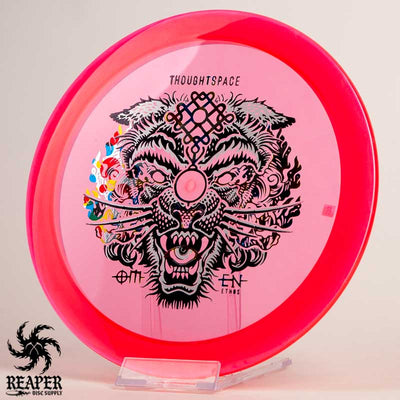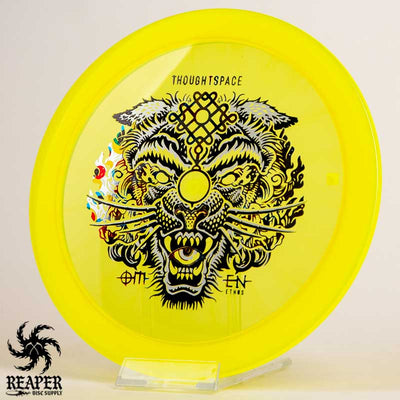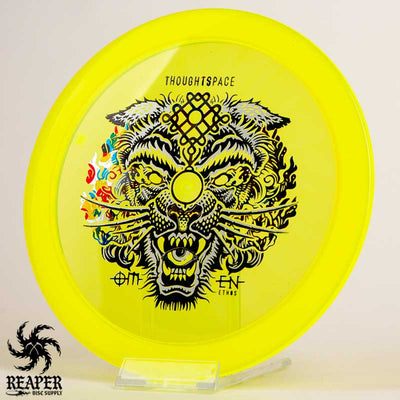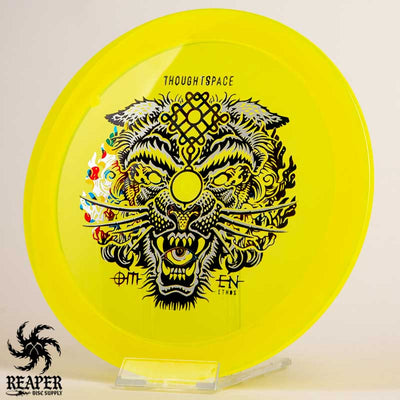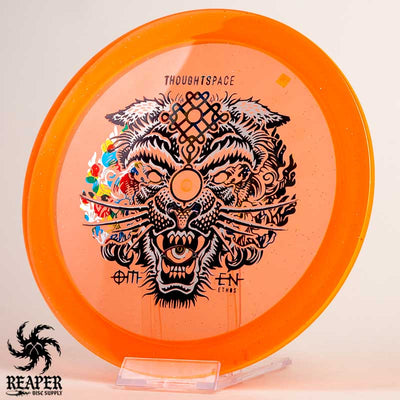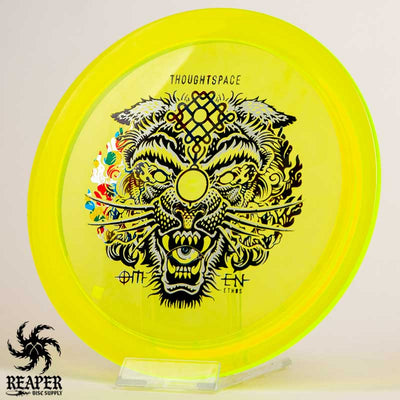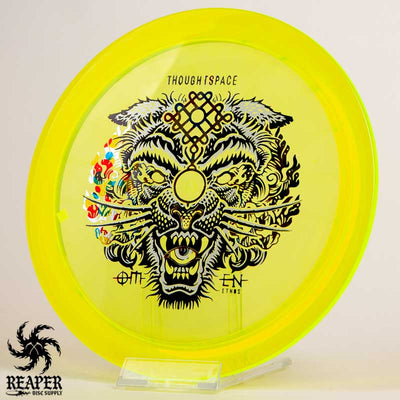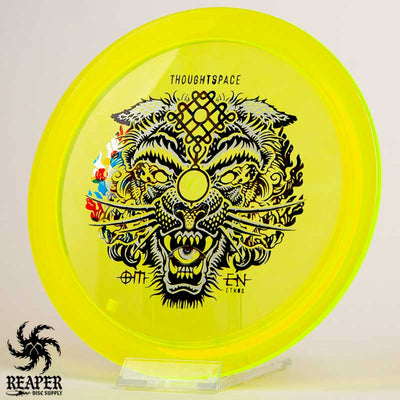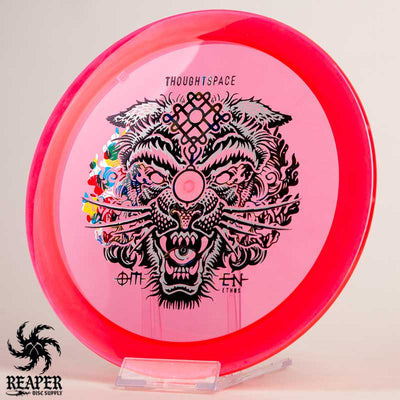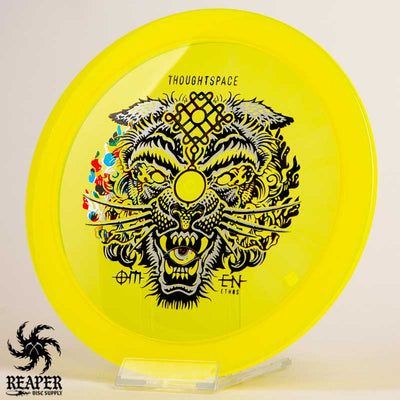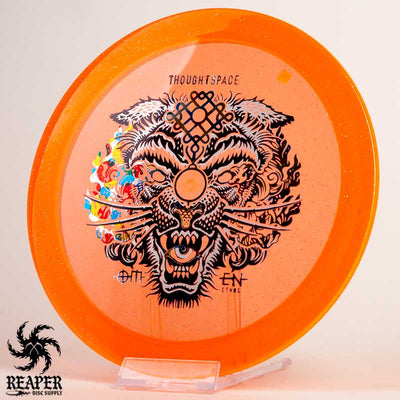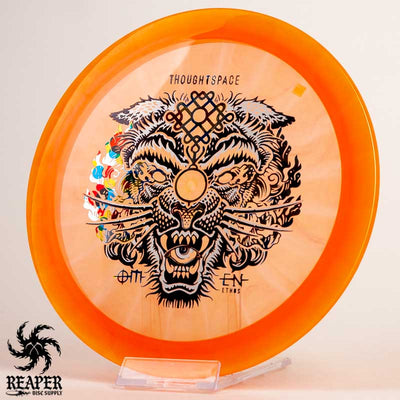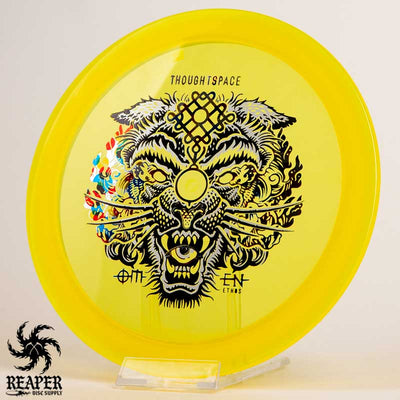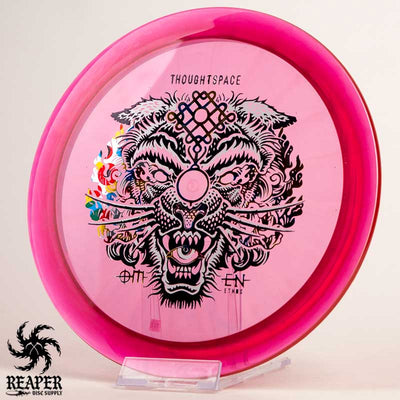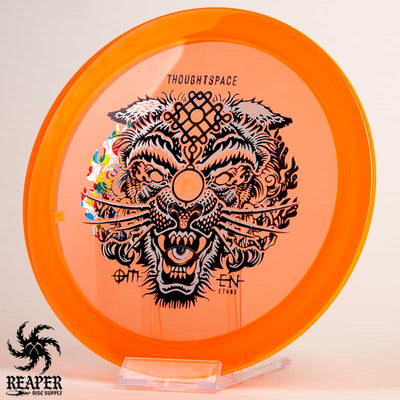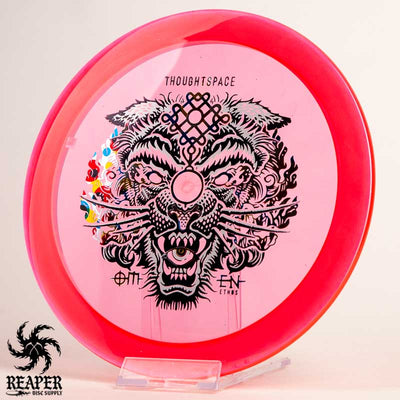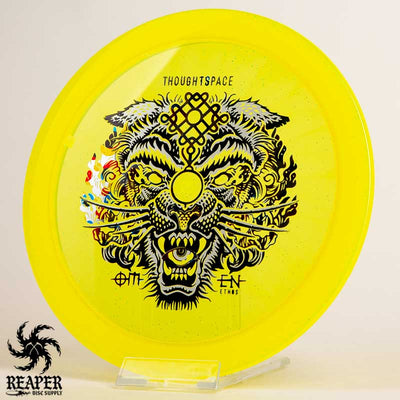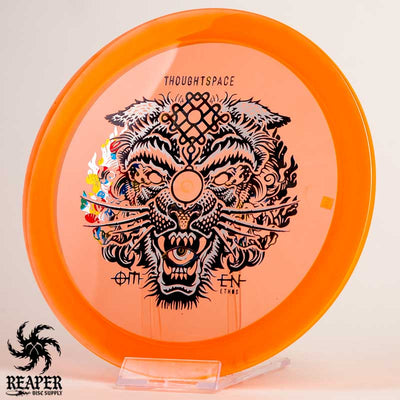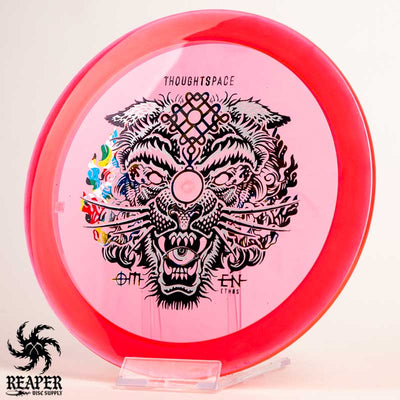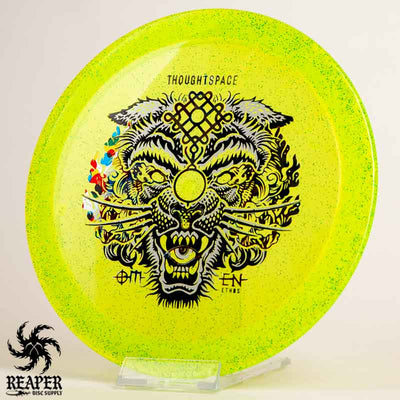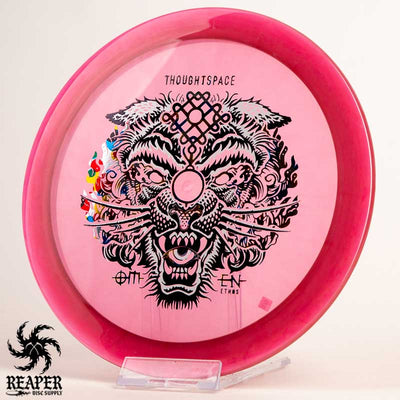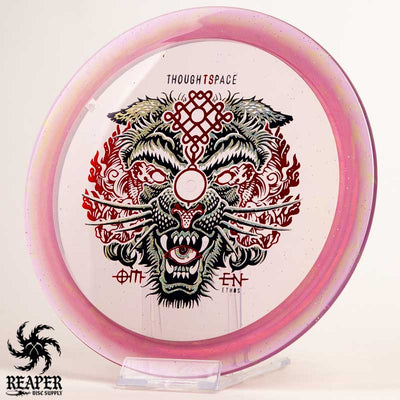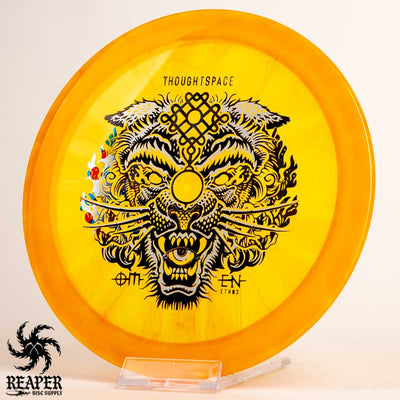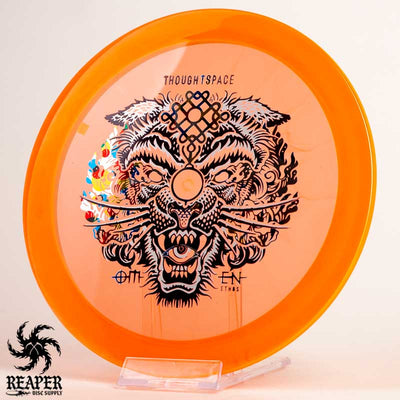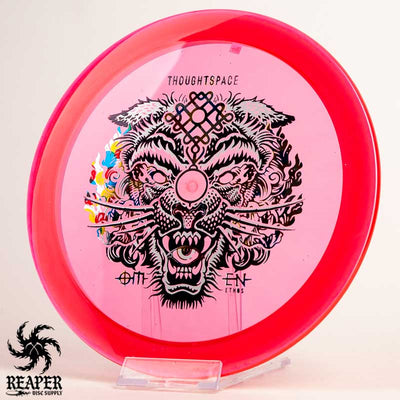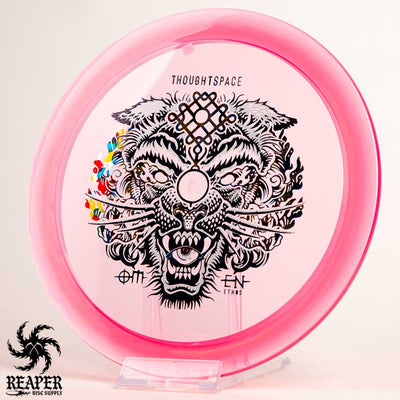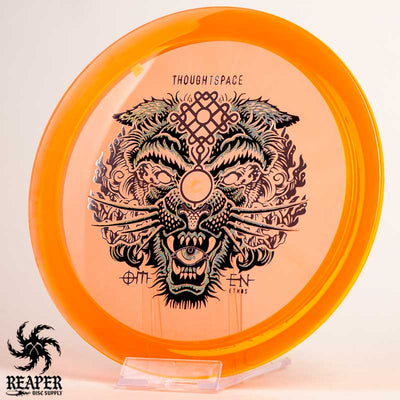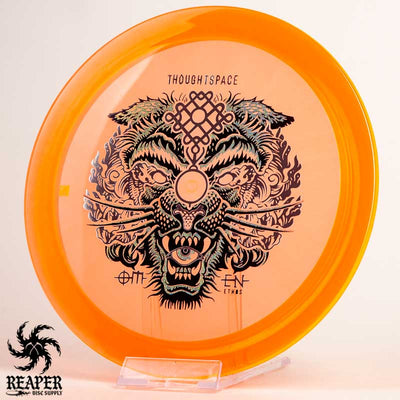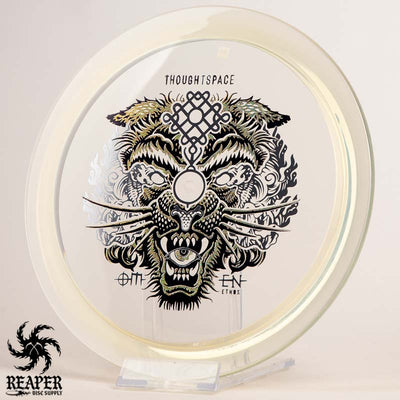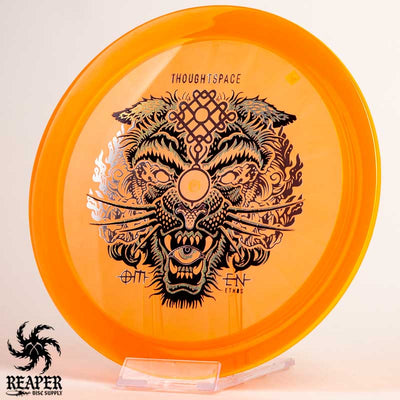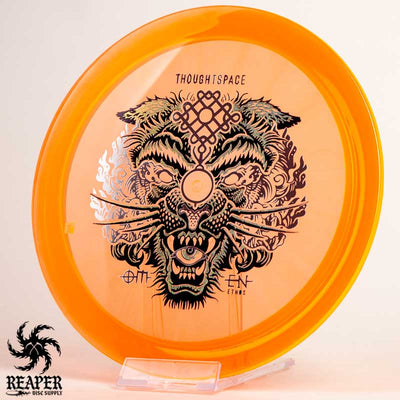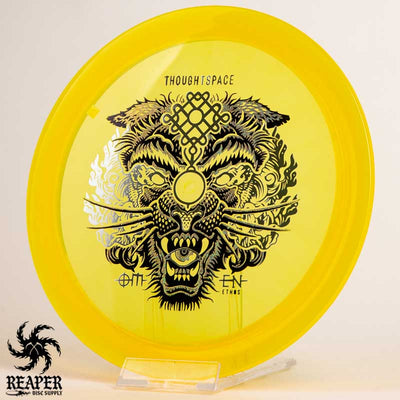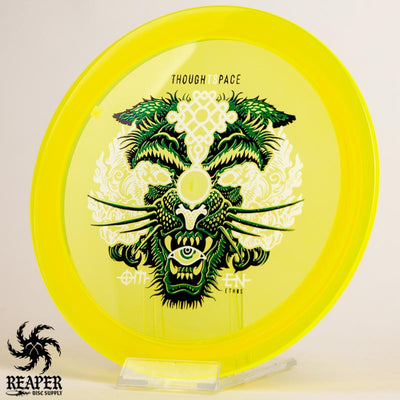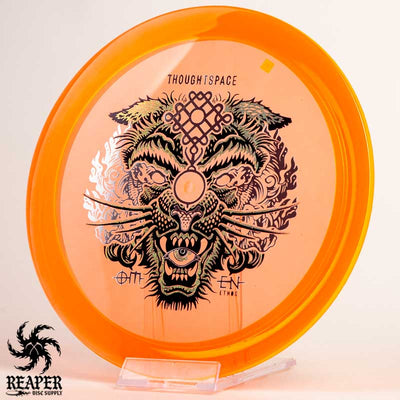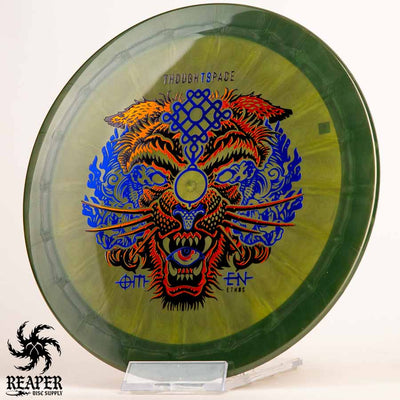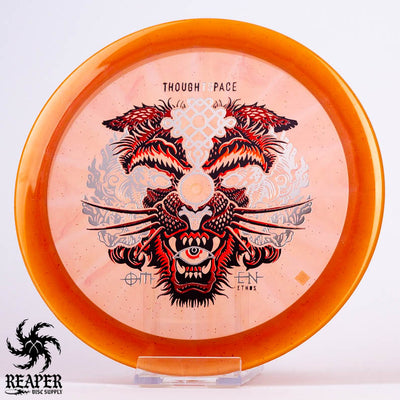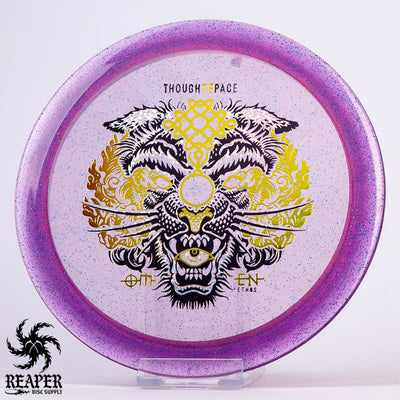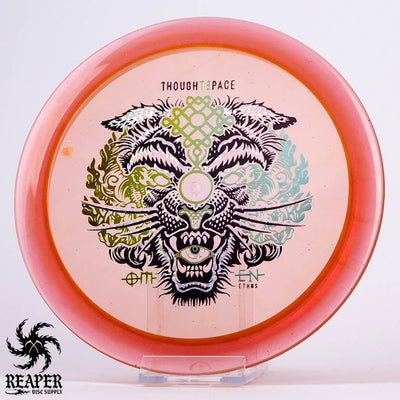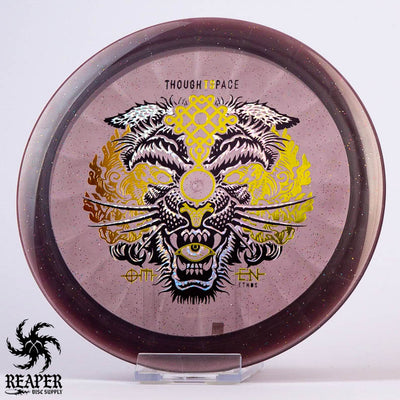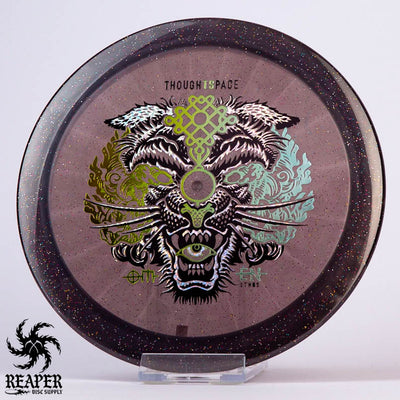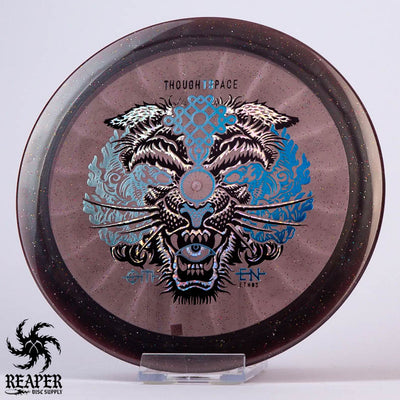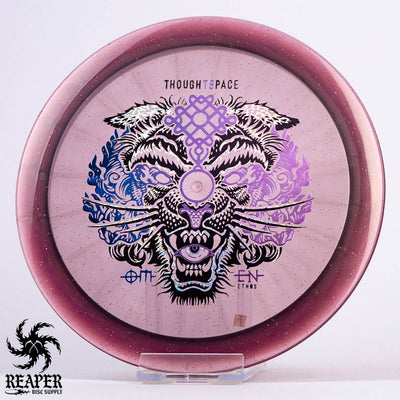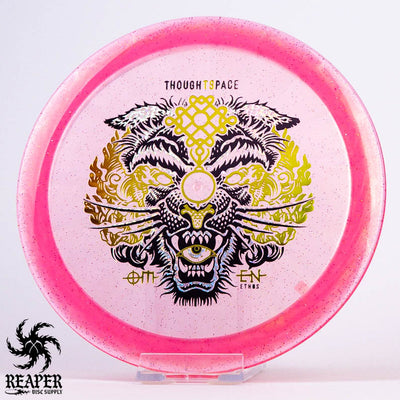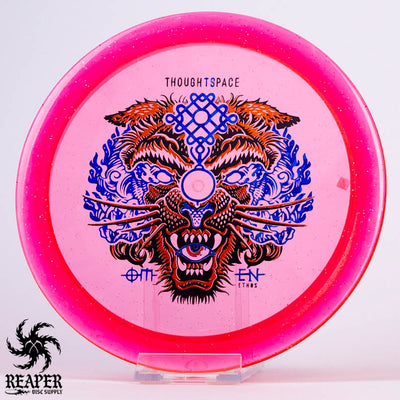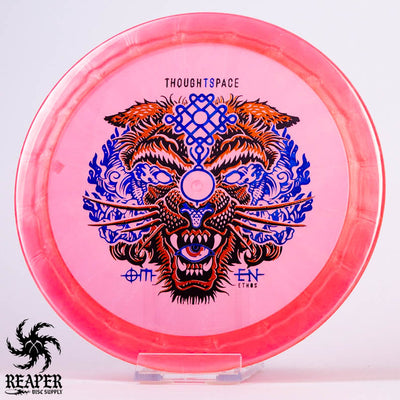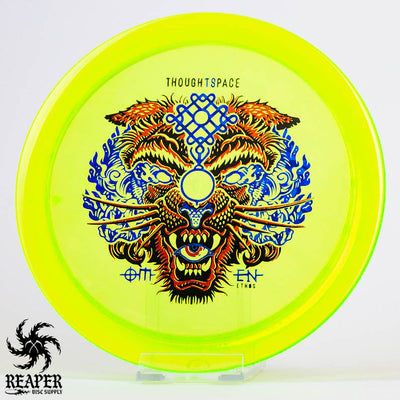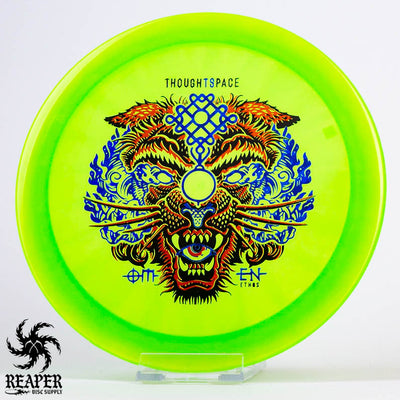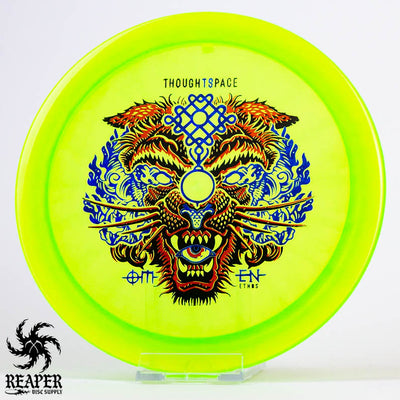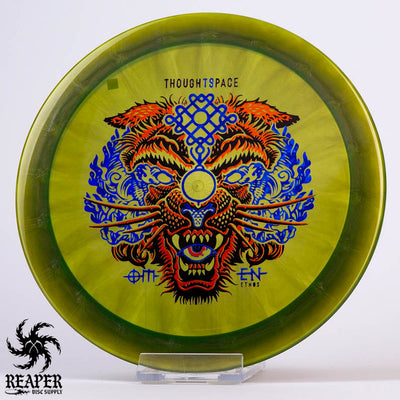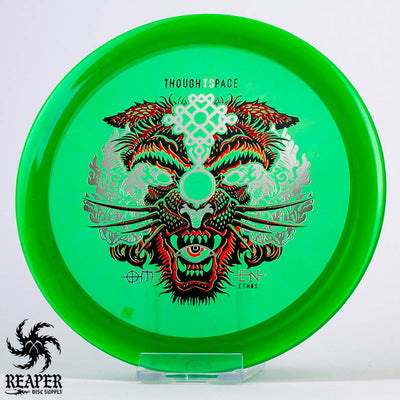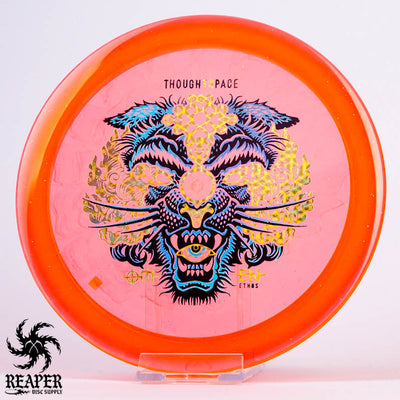 The Thought Space Athletics Omen is an overstable 9-speed driver made with premium Ethos plastic. Ethos is a translucent, slightly gummy plastic that maintains its stability and comes in stunning color options. And the stamp is so sick.
We've been waiting for Thought Space to release a Firebird-esque driver and boy did they deliver. These beefy discs feel very similar to a Champion Firebird in the hand but with slightly more dome. I was able to outdrive my FB by about 30 feet with this bad boy.
The Ethos Omen is the perfect disc for headwinds, huge skips, forced turnover lines, and forehand rollers when you are in a pickle. It is really comfortable to grip for forehand shots as well. The overstability allows you to just rip this disc forehand as hard as you want without having to worry about it turn and burning on you.
If you are looking for a Firebird replacement or just want one of the coolest stamped overstable drivers on the market; check out the Thought Space Athletics Omen in Ethos plastic!
We also carry the Aura Omen and the Ethereal Omen. If you are looking for a more manageable driver, the Thought Space Ethos Construct may suit your fancy.
You may also like: MVP Plasma Motion, Axiom Plasma Fireball, Dynamic Discs Hybrid-X Getaway
Thought Space Omen Flight Numbers
Speed

: 9

Glide

: 4

Turn

: 0

Fade

: 4
Commonly used for: Controlled drives
Stability: Very Overstable
Experience: Intermediate/Advanced
Dimensions & Specs
Height

: 1.7 cm

Rim Depth

: 1.2 cm

Rim Thickness

: 2 cm

Diameter

: 21.2 cm

Flexibility

: 10.34 kg

Max Weight:

 176 gr