Thought Space Athletics Ethereal Omen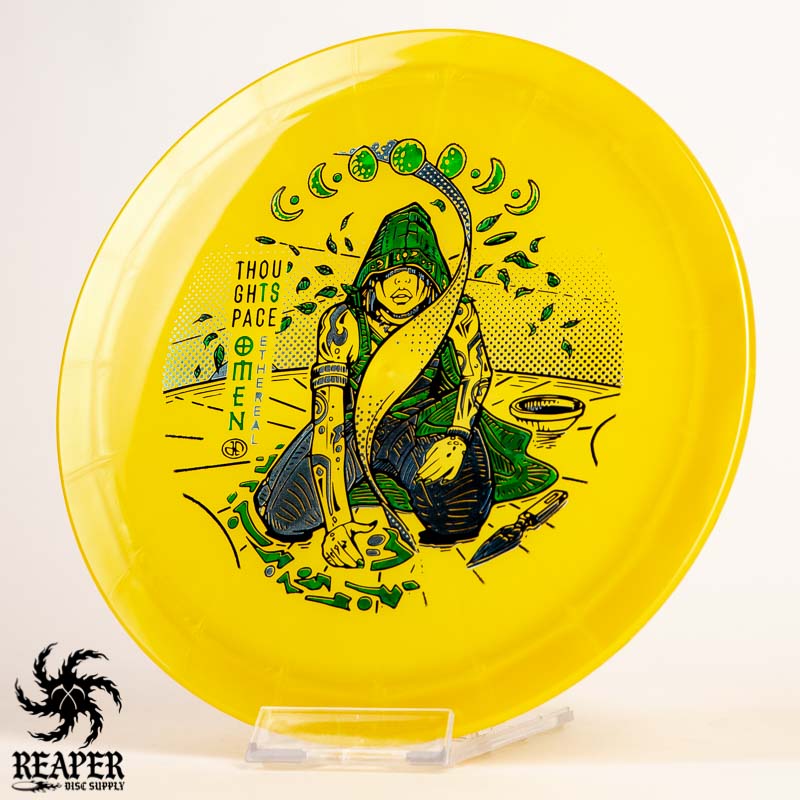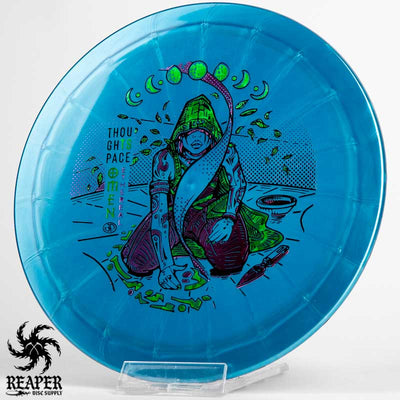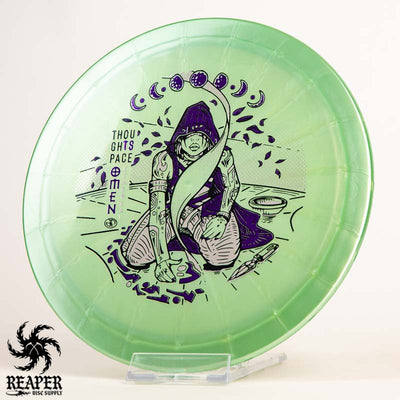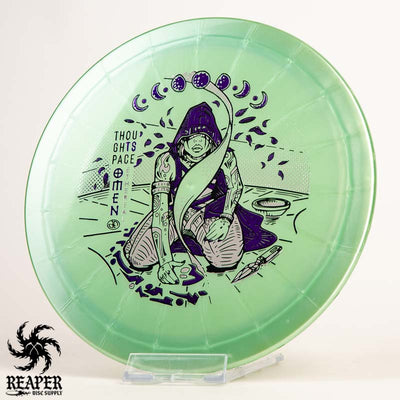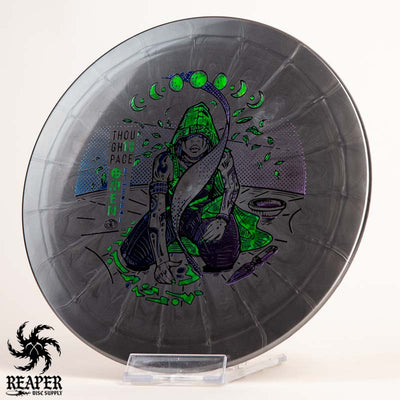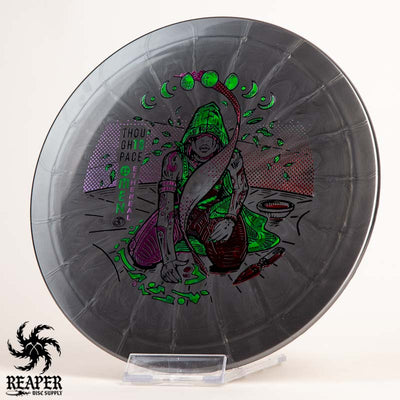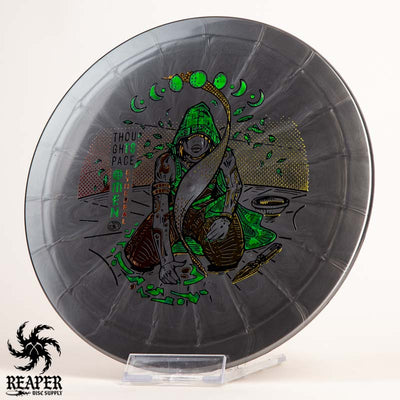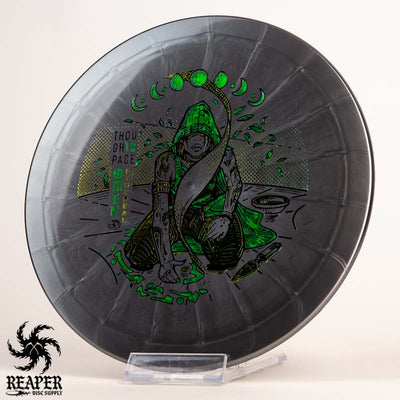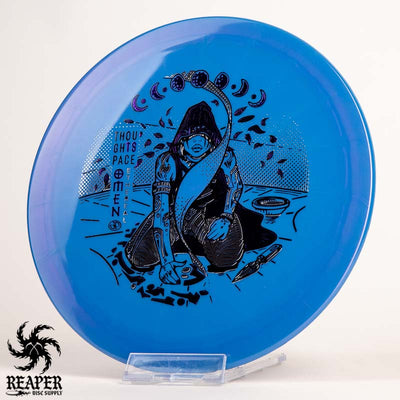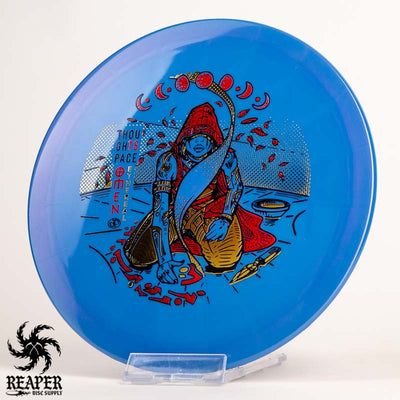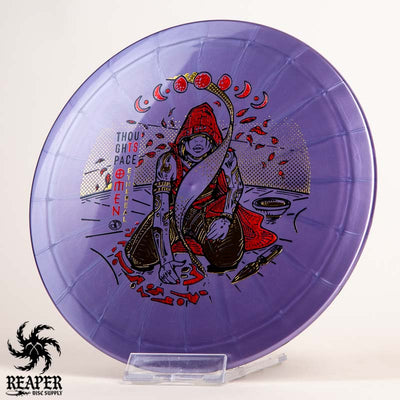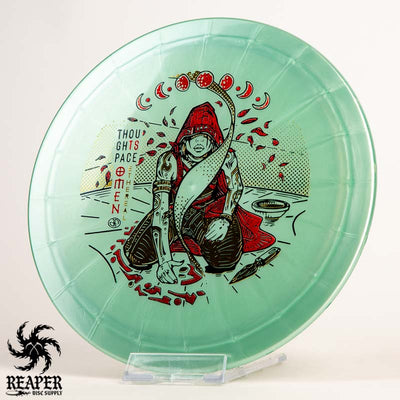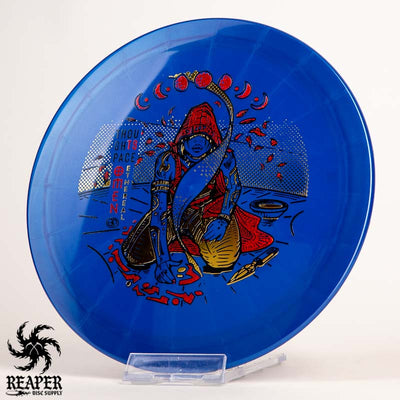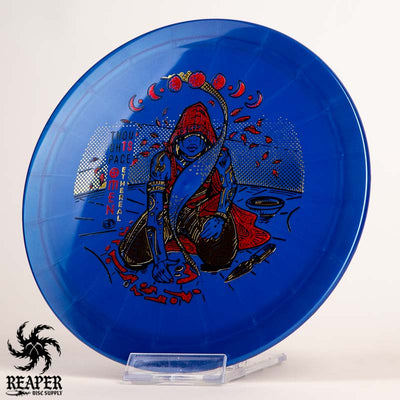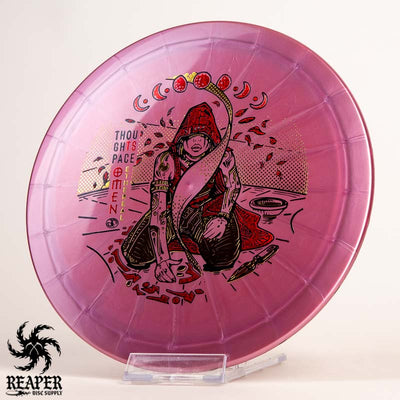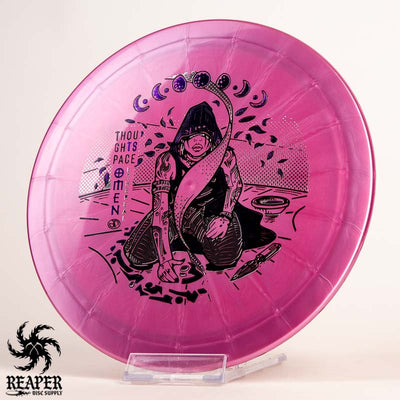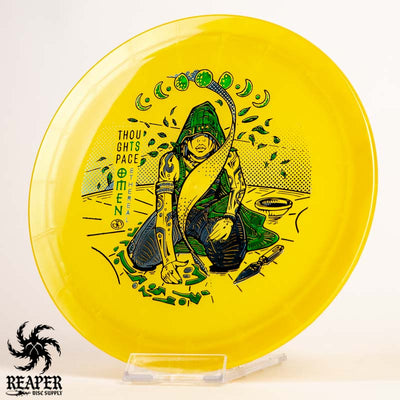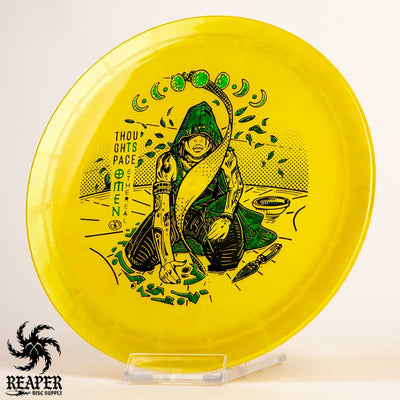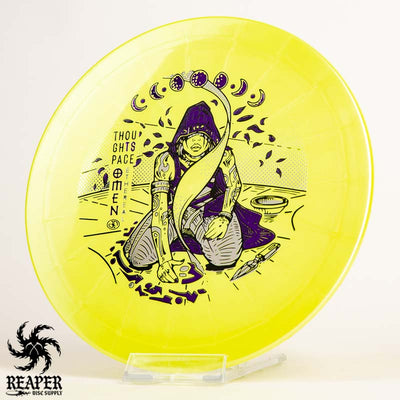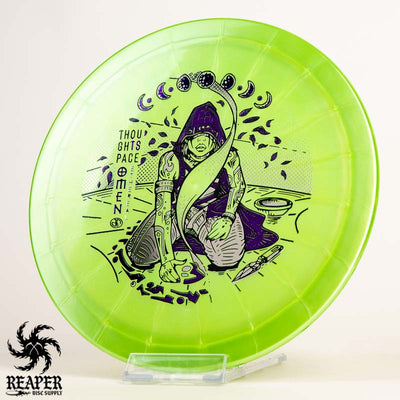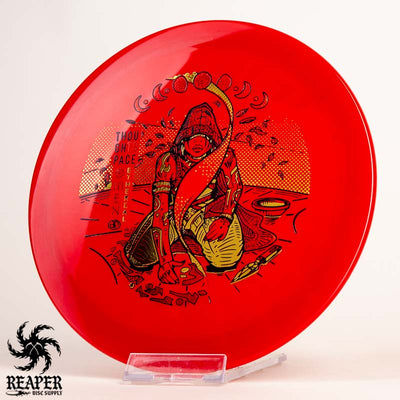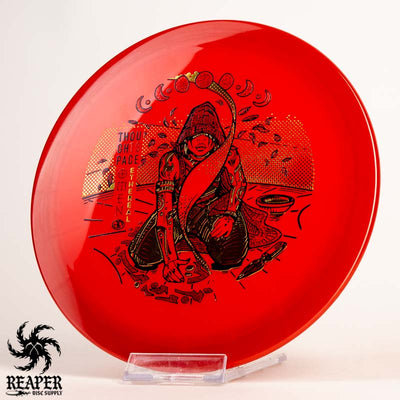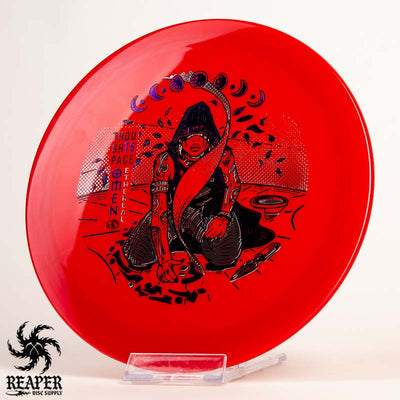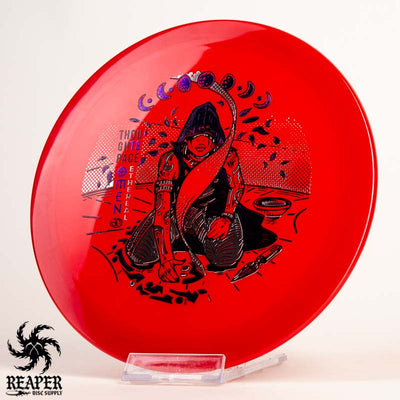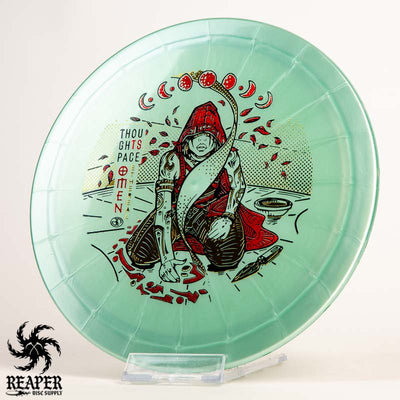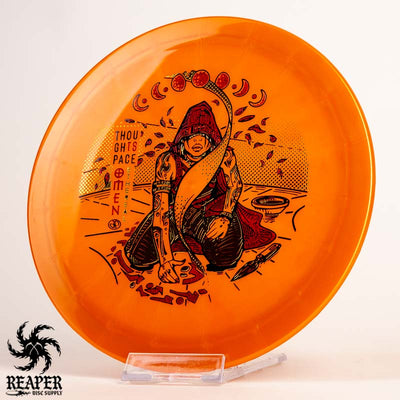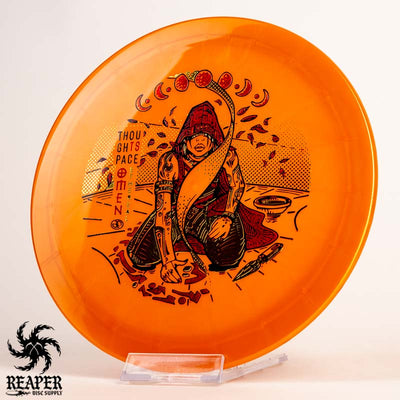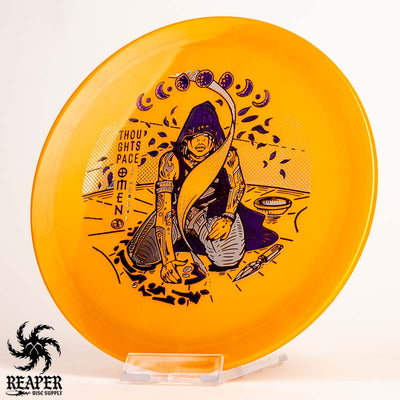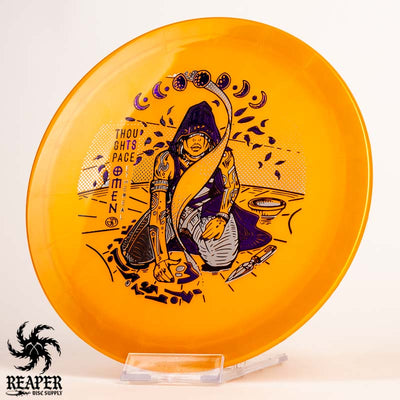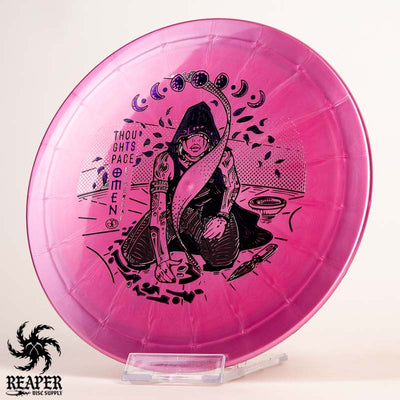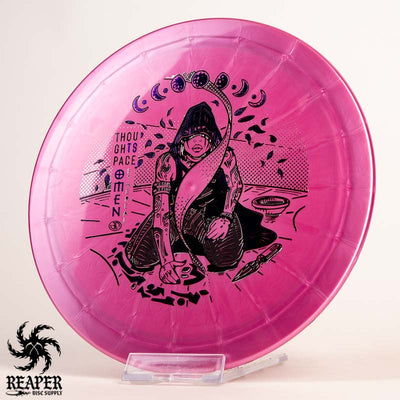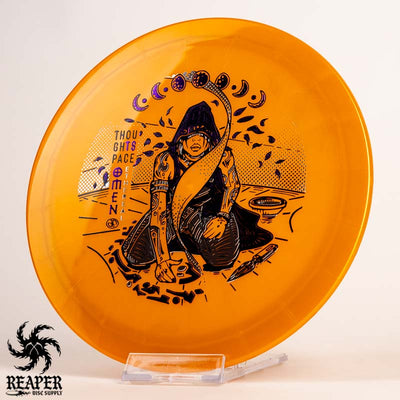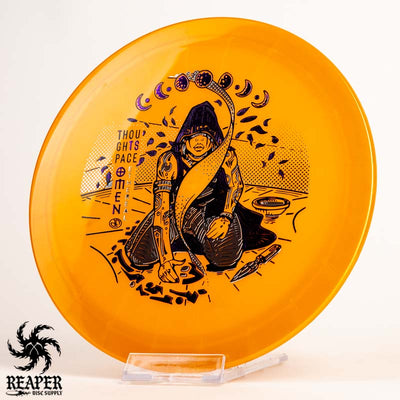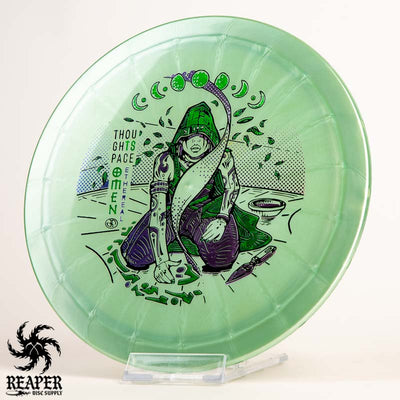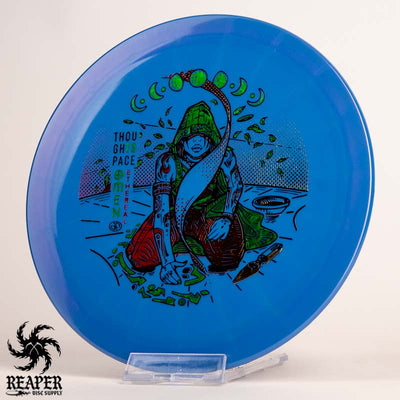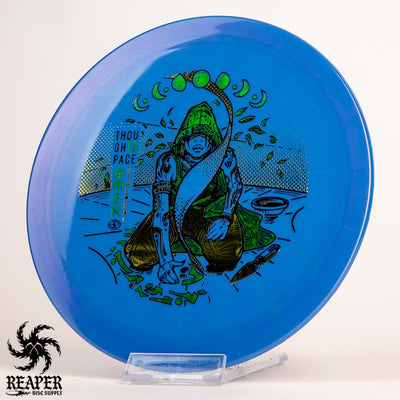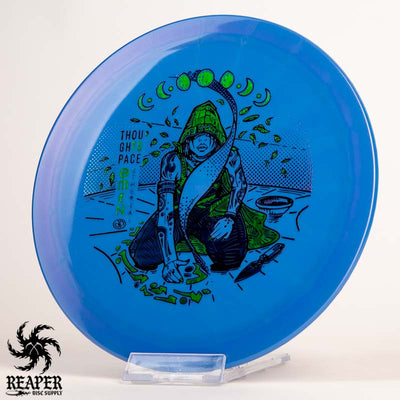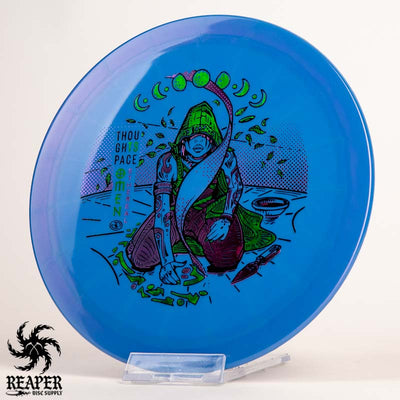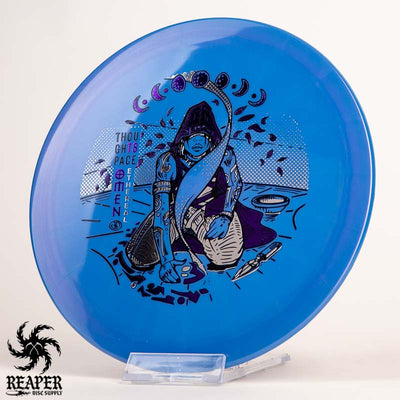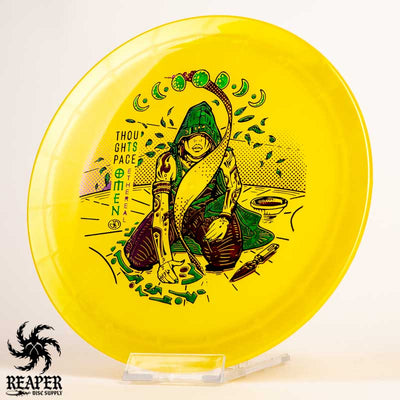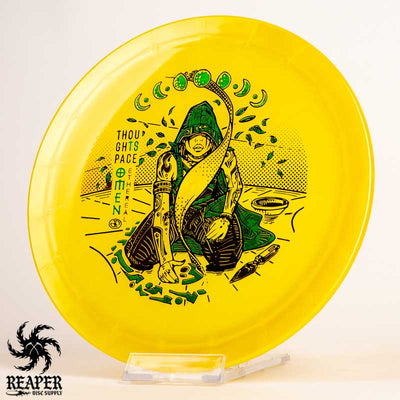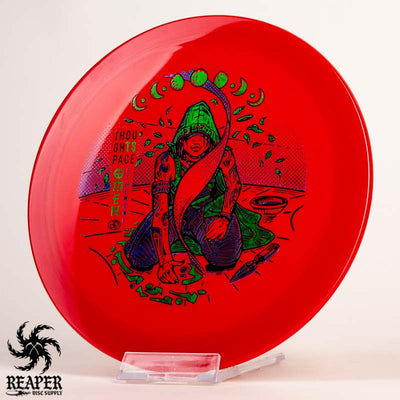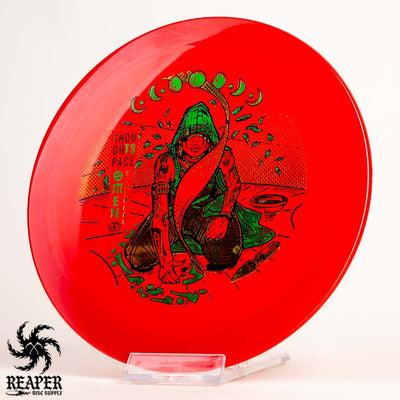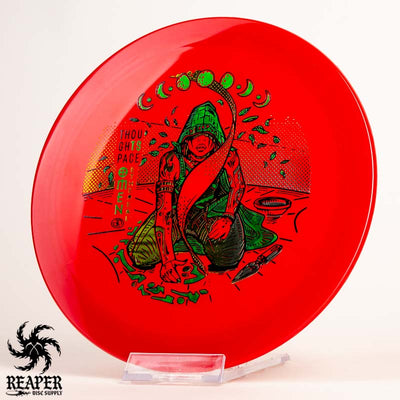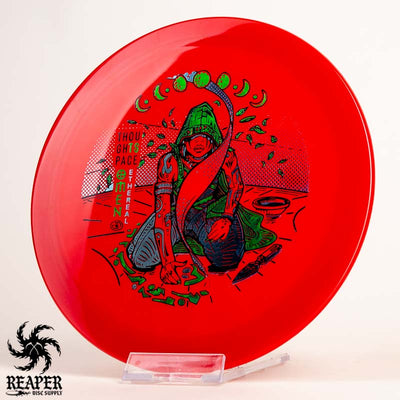 The Thought Space Athletics Ethereal Omen is an overstable 9-speed distance driver with a rad stamp. Ethereal plastic is a highly durable and stable plastic that has a shimmery look to it.

We've been waiting for Thought Space to make an overstable control driver, and they did even better than we could have hoped. When you hold one of these sexy discs in your hand, it feels a lot like a Big Z Raptor, but with a little more dome. I can easily outdrive my Firebird with this disc

The Ethereal Omen is the best disc for headwinds, big skips, forced turnover lines, and forehand rollers when you need to get yourself out of a pickle. It's also easy to hold when throwing sidearm shots off the tee. Because it is so overstable, you can rip this disc forehand as hard as you want without having to worry about it turning and burning on you.
Shop more Thought Space Omen here.
We also have this disc in Aura here, and Ethos plastic here. 
Flight Numbers:
Speed

: 9

Glide

: 4

Turn

: 0

Fade

: 4
Commonly used for: Controlled drives
Stability: Very Overstable
Experience: Intermediate/Advanced
PDGA Omen Dimensions & Specs
Height

: 1.7 cm

Rim Depth

: 1.2 cm

Rim Thickness

: 2 cm

Diameter

: 21.2 cm

Flexibility

: 10.34 kg

Max Weight:

 176 gr