Dynamic Discs Hybrid-X Getaway (Mason Ford Tour Series)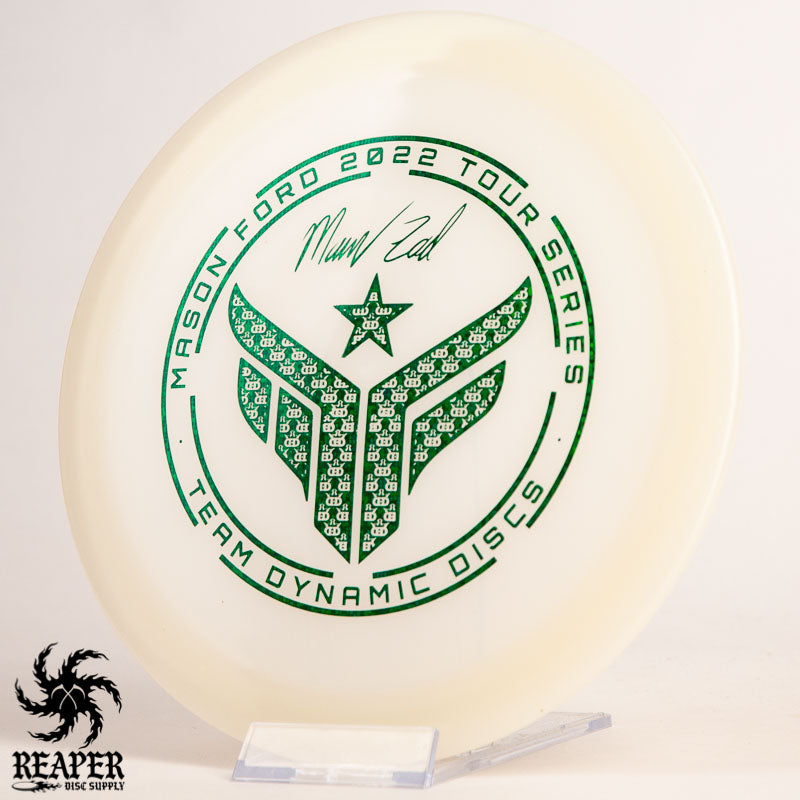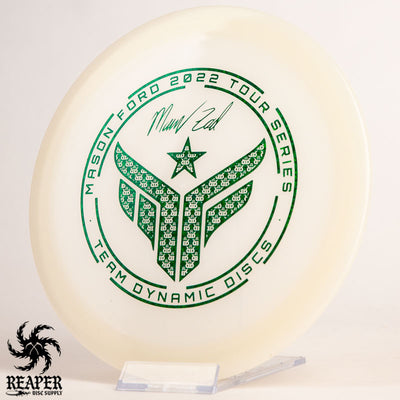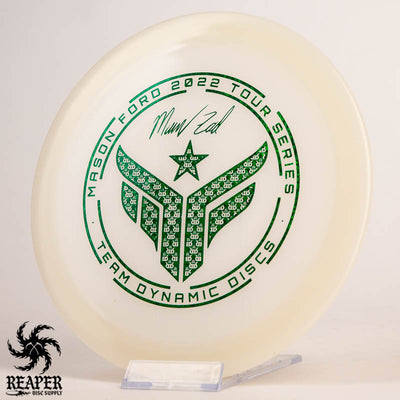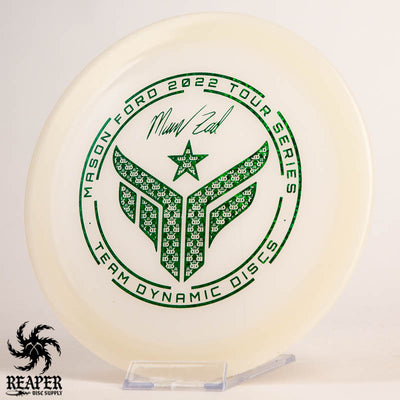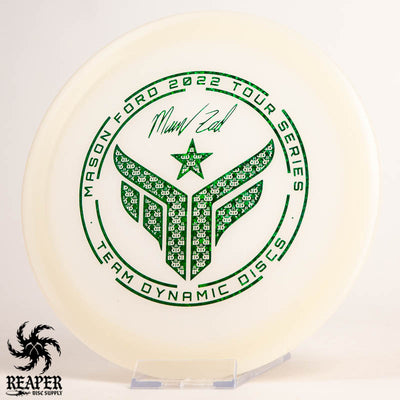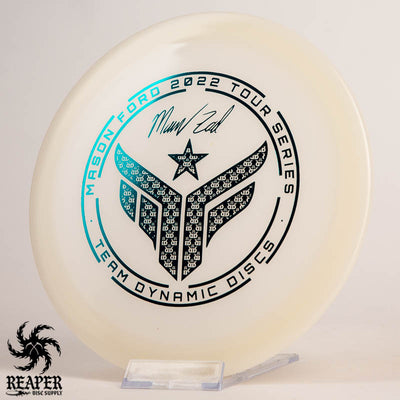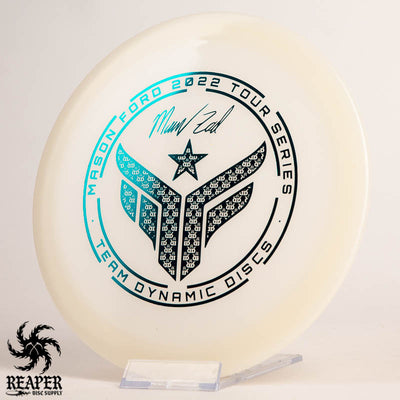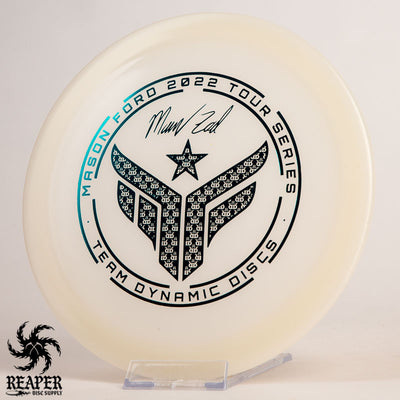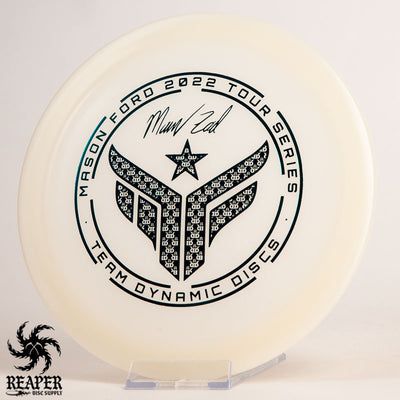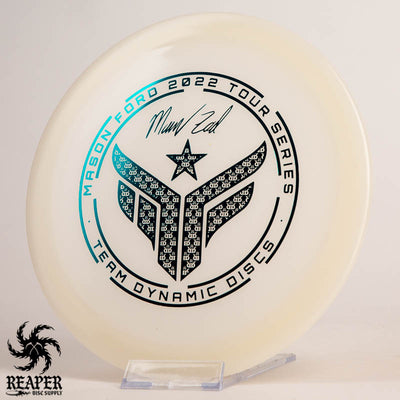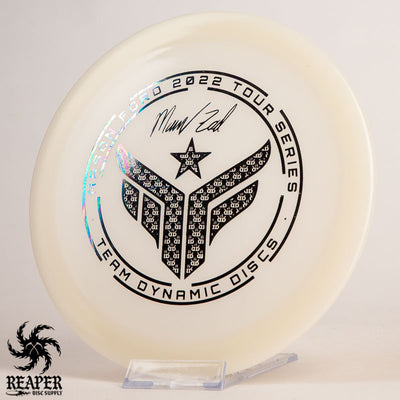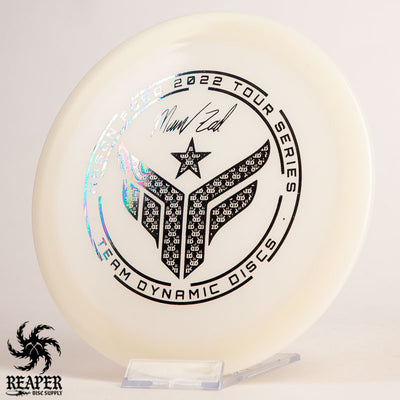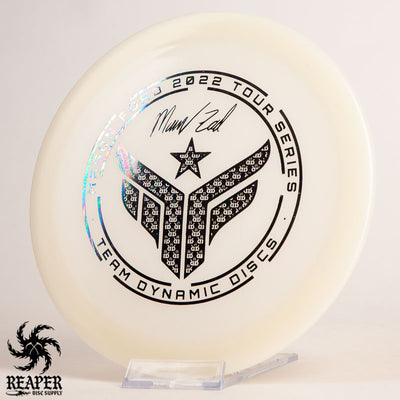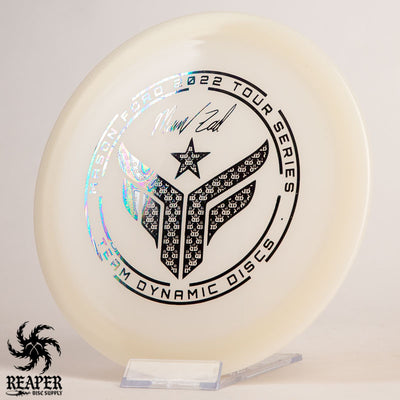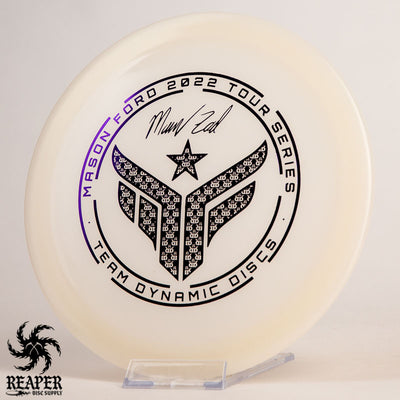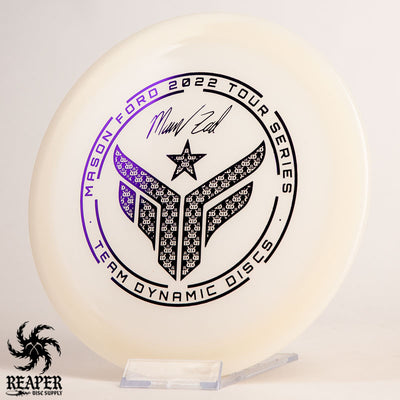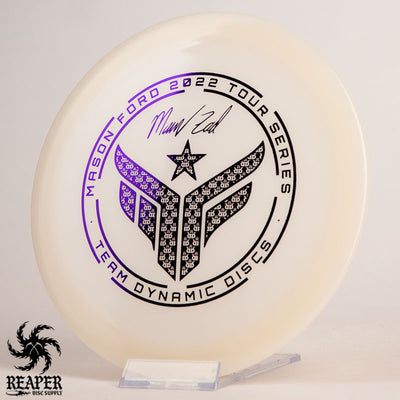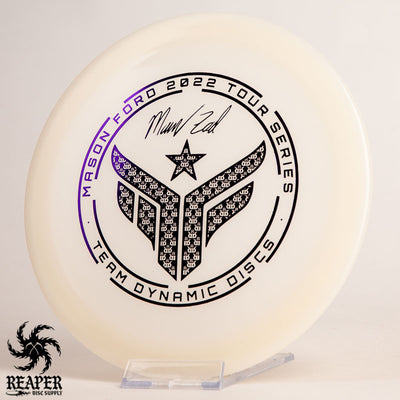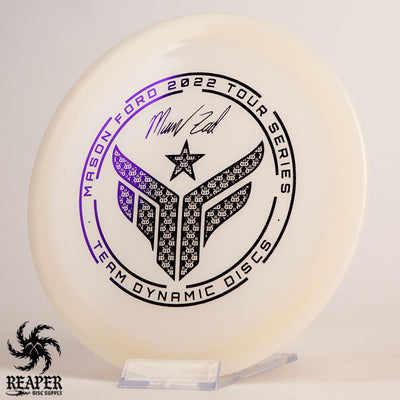 The Dynamic Discs Hybrid-X Getaway is Mason Ford's Tour Series disc and features an awesome signature stamp.
The Hybrid X Getaway is basically a more overstable rendition of the Escape for when you face windy conditions on the course, or when you don't want to turn your shot over. If you watch any Mason Ford tournament coverage you won't have to wait long to see him reach for his Getaway, and it is a favorite among other touring pros as well.
If you are looking for a trusty disc golf driver that feels great in the hand (and has a sweet stamp,) look no further than the Dynamic Discs Mason Ford Hybrid-X Getaway!
You may also like the Innova Halo Thunderbird or Calvin Heimburg Draco.
Dynamic Discs Hybrid-X Getaway Flight Numbers
Speed

: 9

Glide

: 5

Turn

: -0.5

Fade

: 3
Commonly used for: Controlled drives
Stability: Overstable
Experience: Intermediate +
Dimensions & Specs
Height

: 1.8 cm

Rim Depth

: 1.1 cm

Rim Thickness

: 2 cm

Diameter

: 21.1 cm

Flexibility

: 11 kg

Max Weight:

 175.1 gr