Thought Space Athletics Nebula Ethereal Omen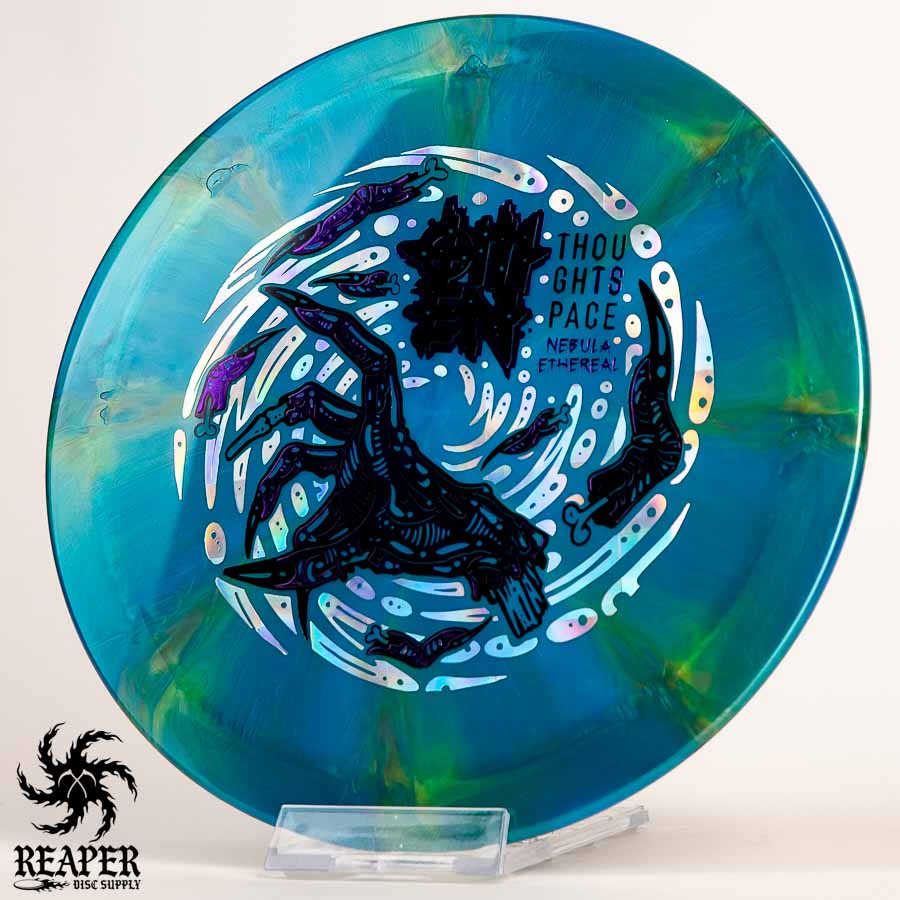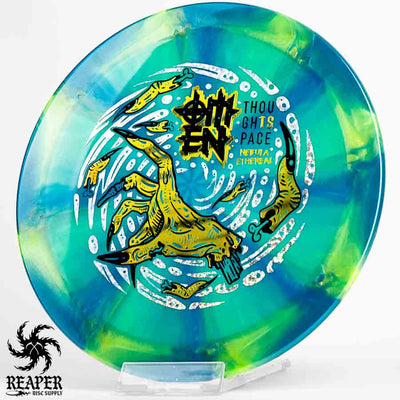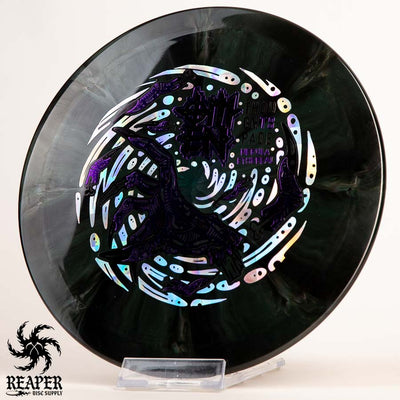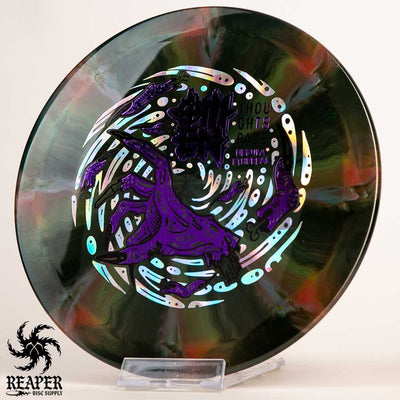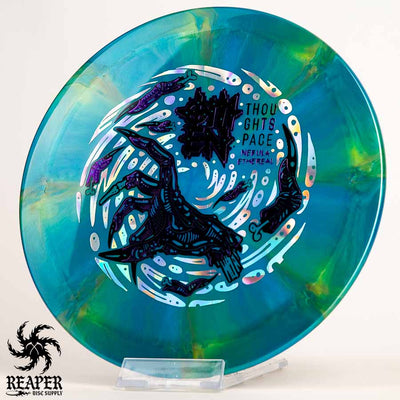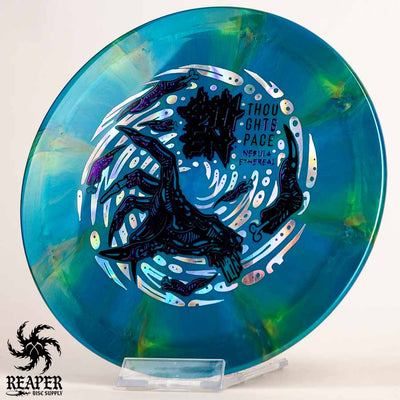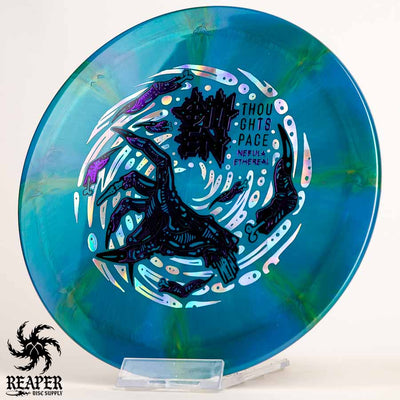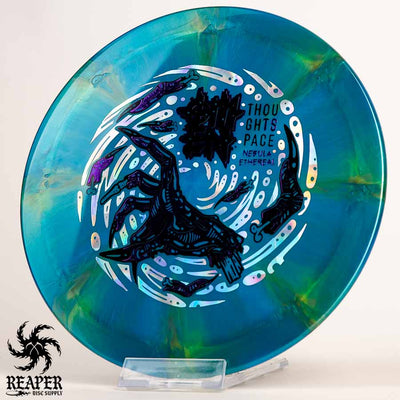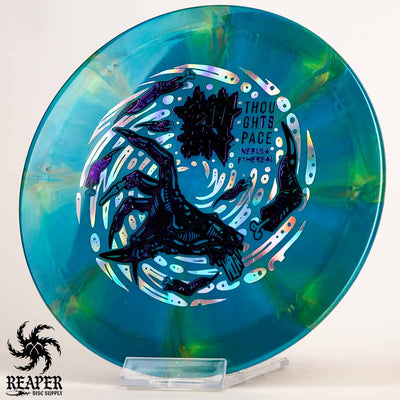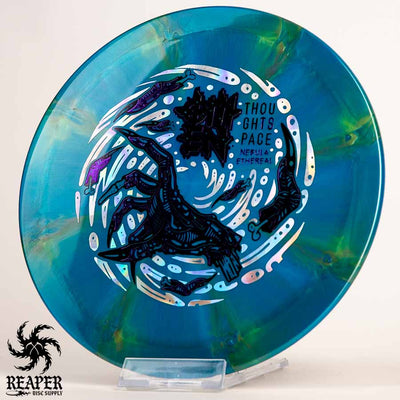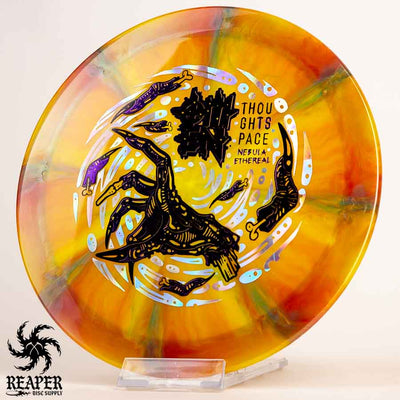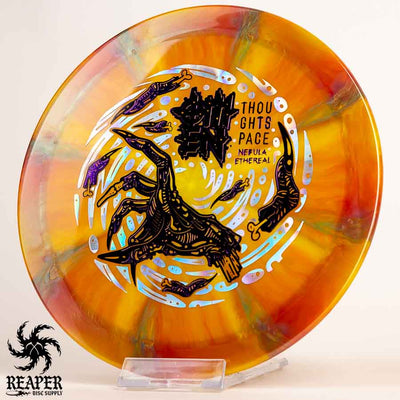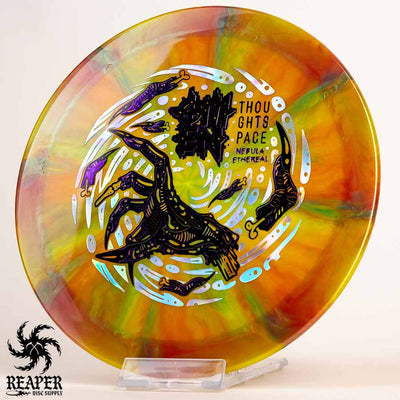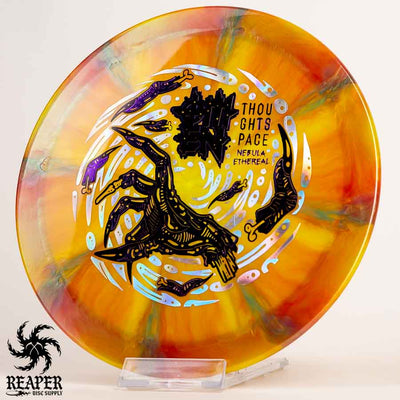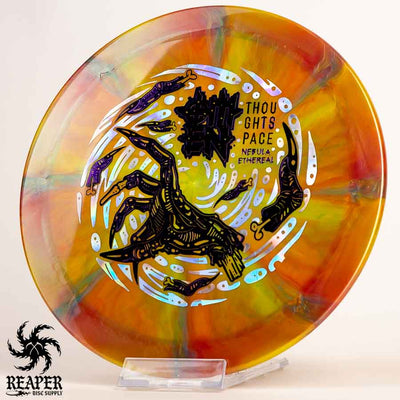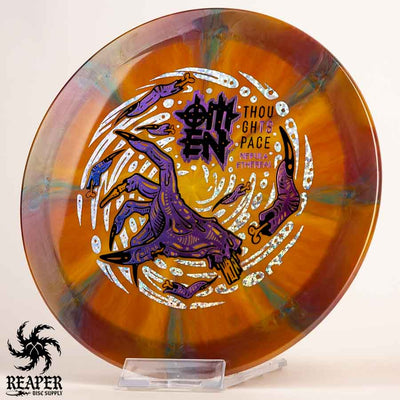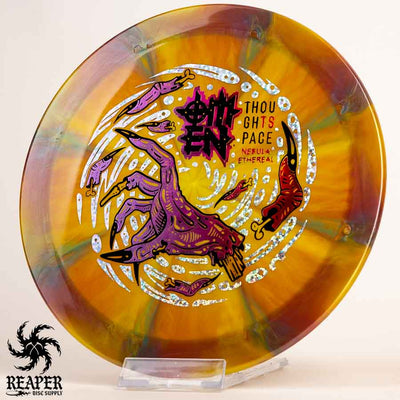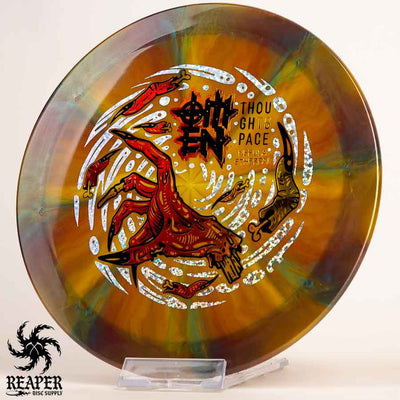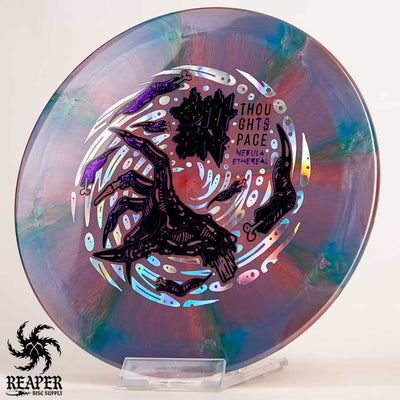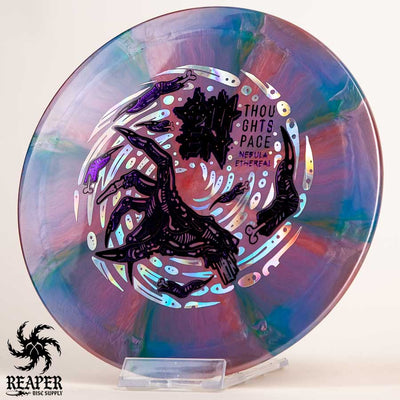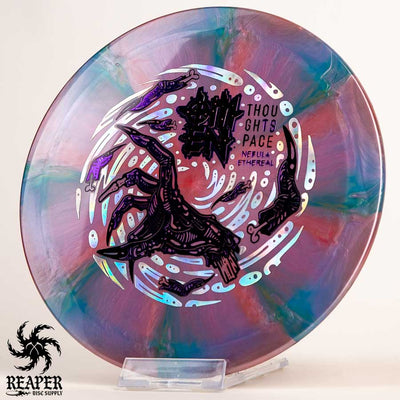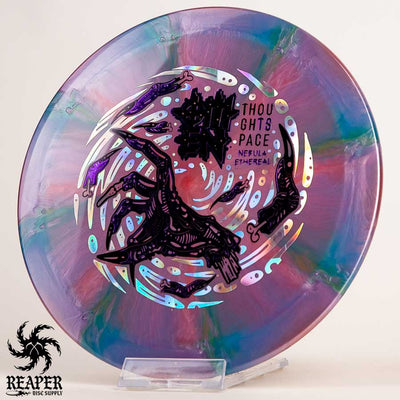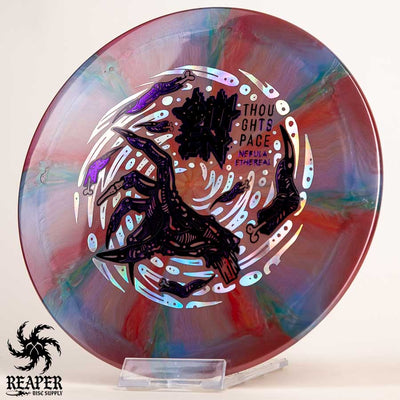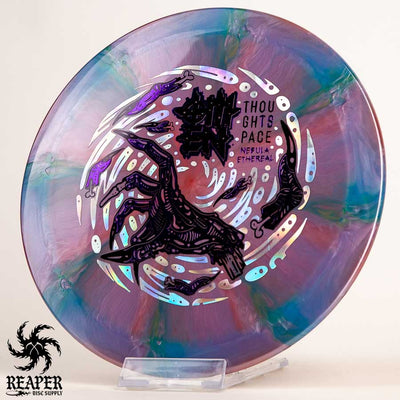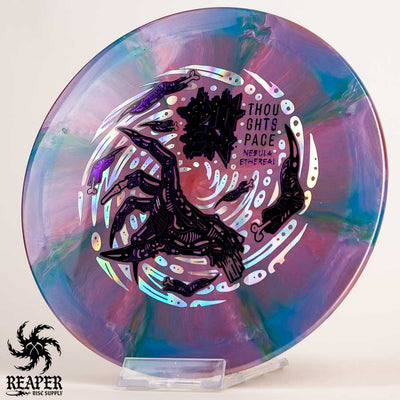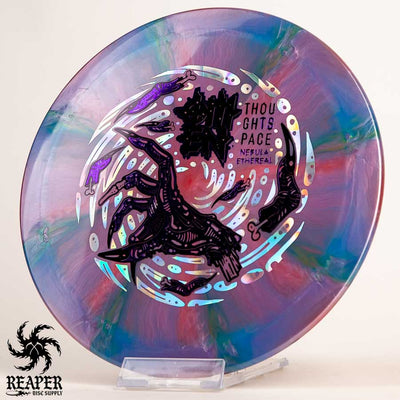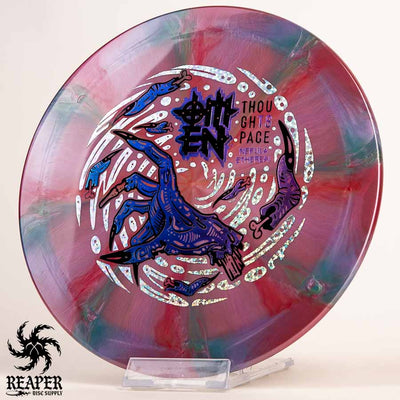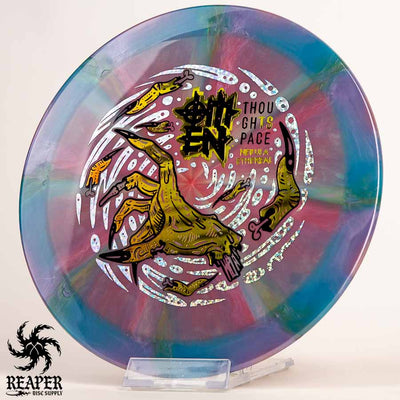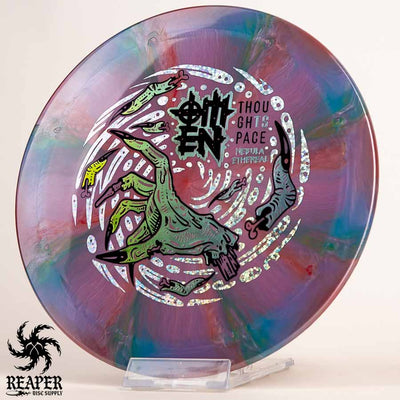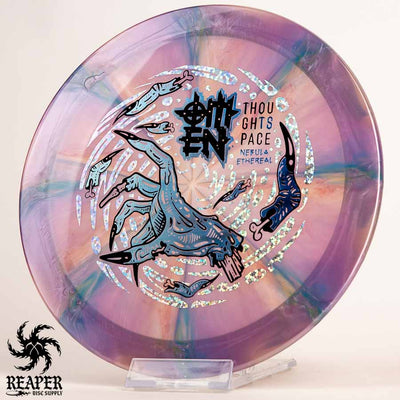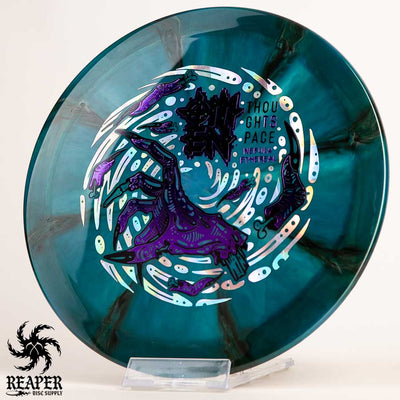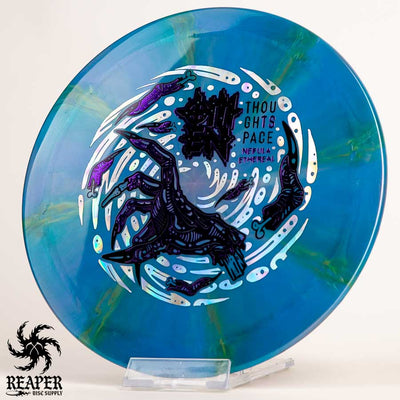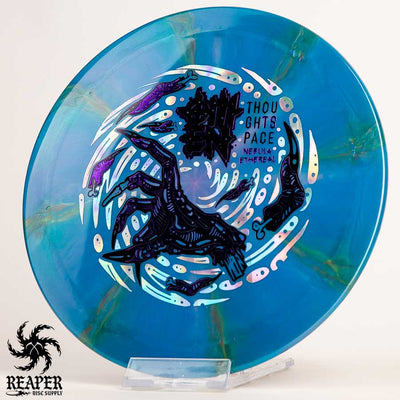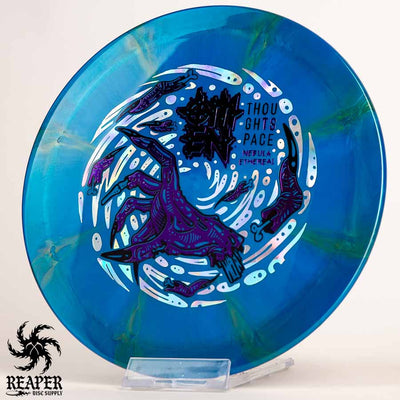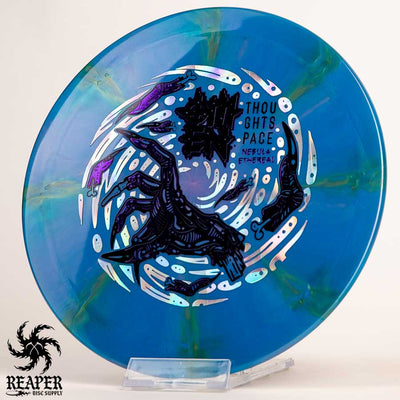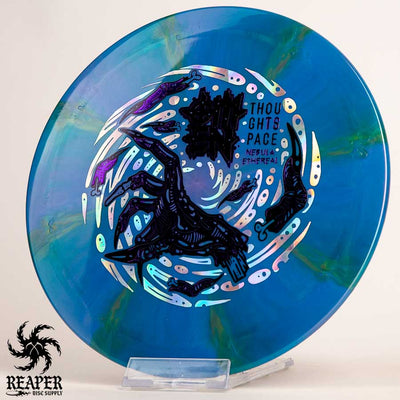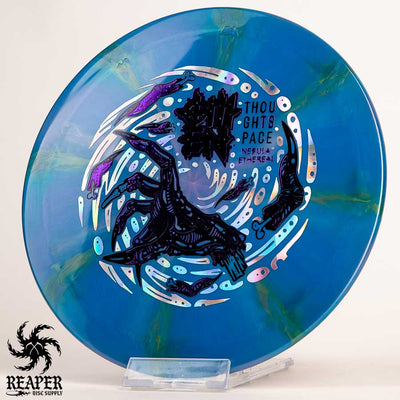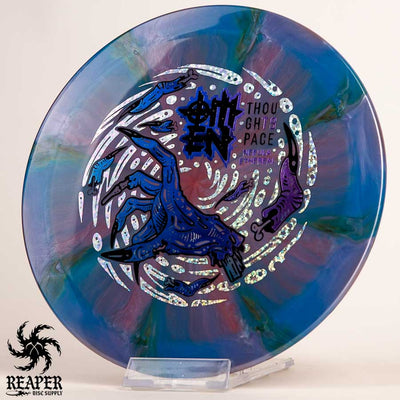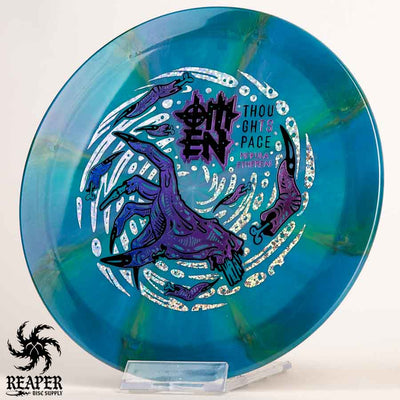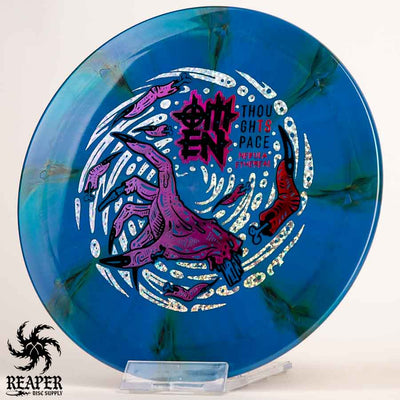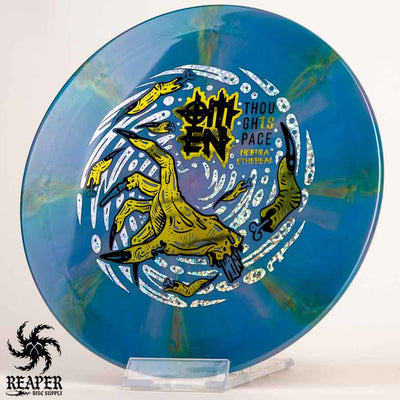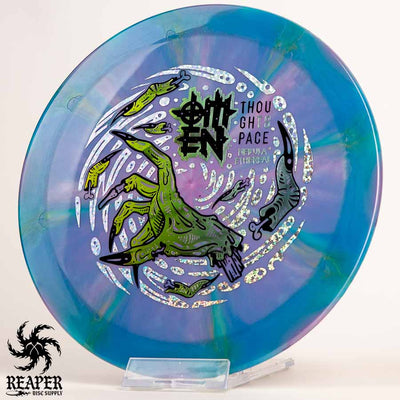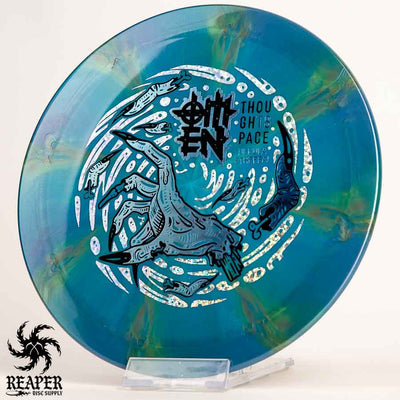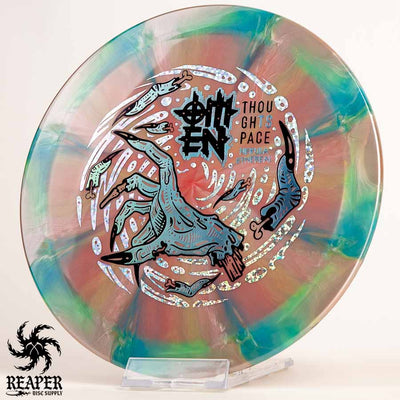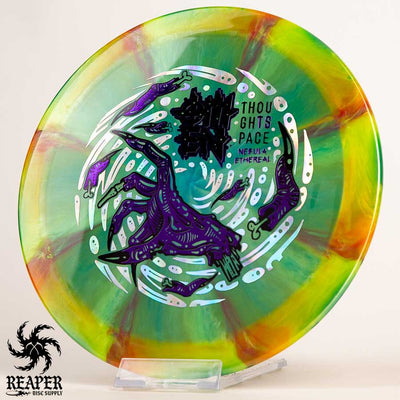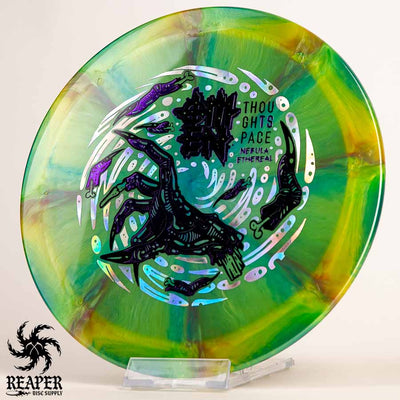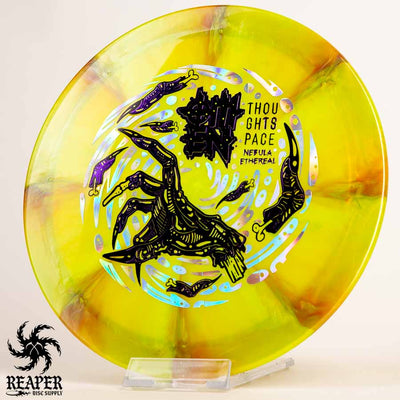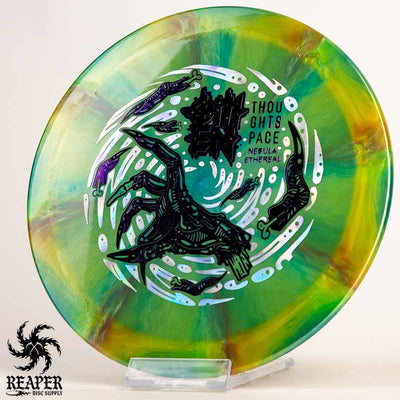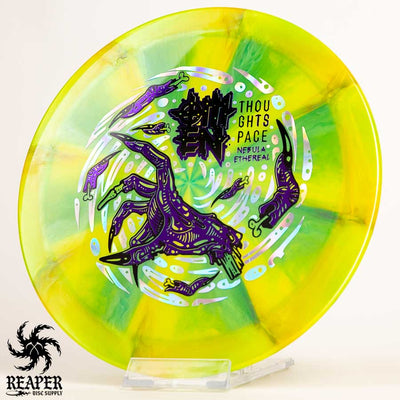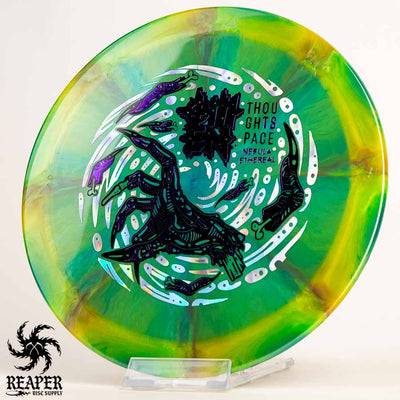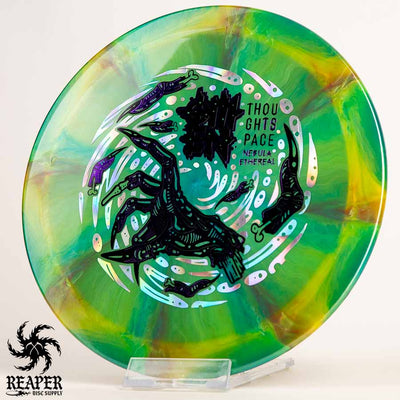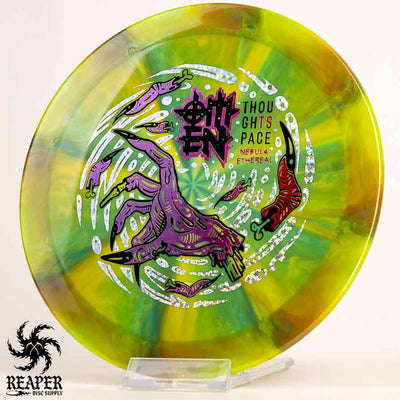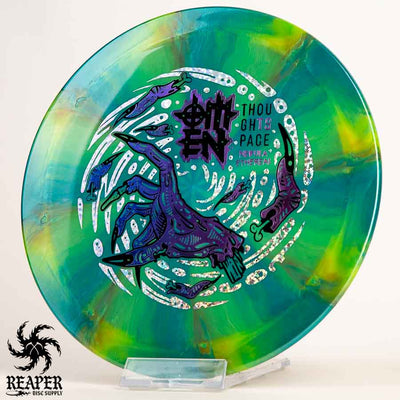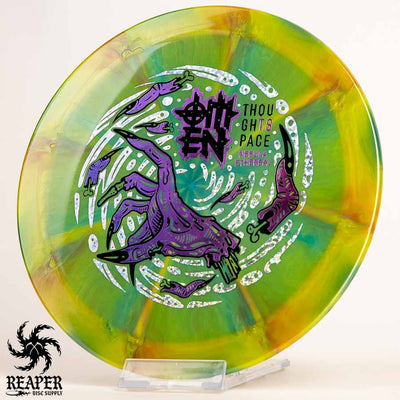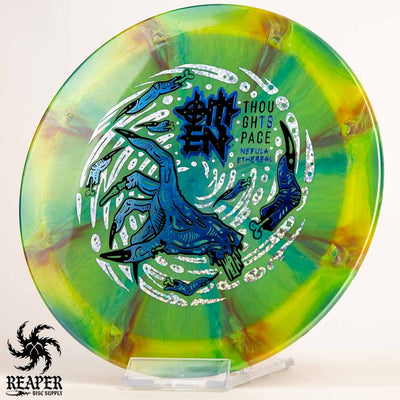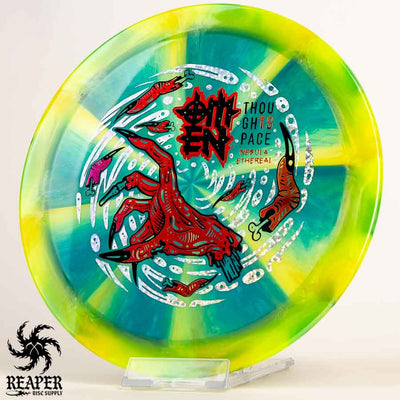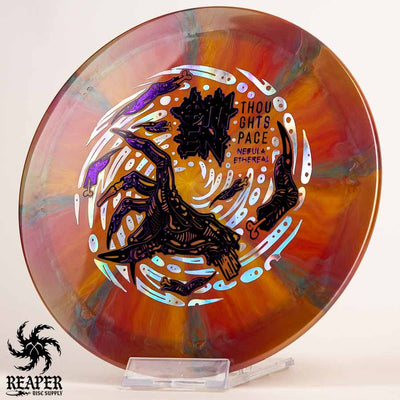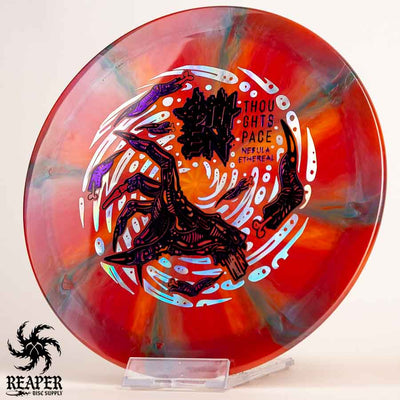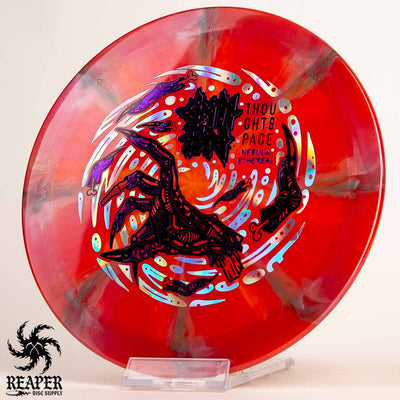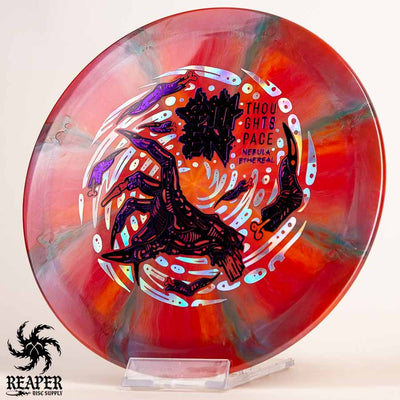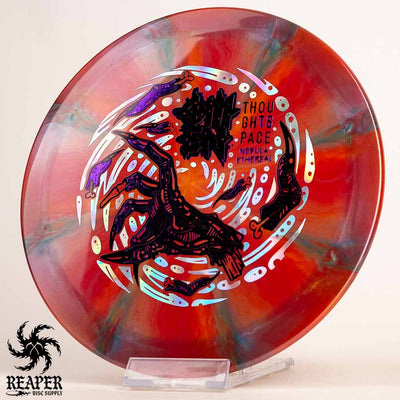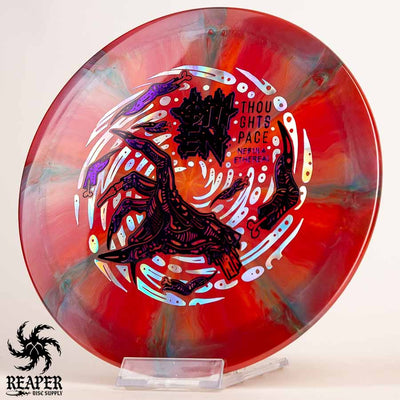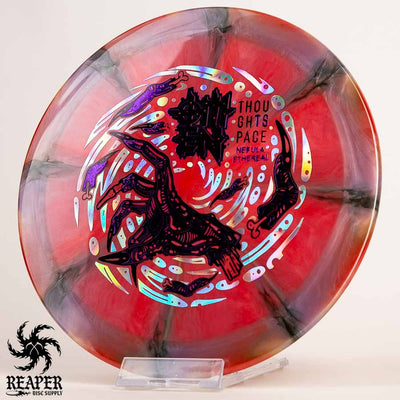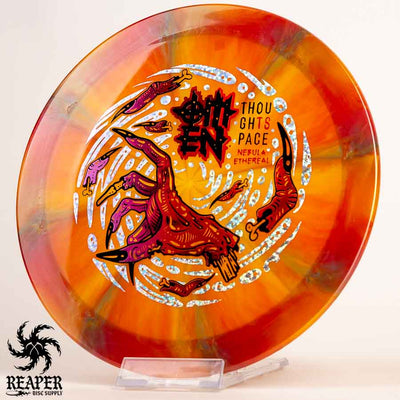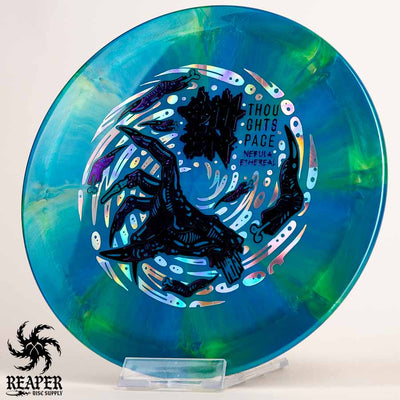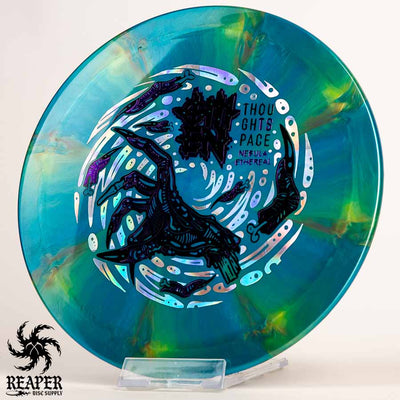 The Thought Space Nebula Ethereal Omen is a 9-speed driver with a criminally fabulous stamp. Nebula Ethereal is a sturdy, high-grade plastic with insane colors and a metallic-like appearance.

Flight Numbers
Speed

: 9

Glide

: 4

Turn

: 0

Fade

: 4
Commonly used for: Distance Drives
Stability: Overstable
Experience: Intermediate to Advanced
Rim: Beadless
More Omens:
Dimensions & Specs
Height: 

1.7 cm

Rim Depth

: 1.2 cm

Rim Thickness

: 1.2cm

Diameter: 

21.2 cm

Flexibility

: 10.34 kg

Max Weight: 

176.0 gr

Thought Space finally gave us the control driver we had been waiting for. These substantial discs have a slightly more domed feel in the hand than a Shimmer Star Firebird. With this bad boy, I was able to outdrive my FB by about 25 feet.

The Ethereal Nebula Omen is the ideal disc for headwinds, enormous skips, forced turnover lines, and forehand rollers when you're in a jam. Additionally, it is effortless to hold for forehand shots. Thanks to its overstability, you can forehand rip this disc as hard as you want without worrying about it turning and burning on you.

Check out the Thought Space Athletics Omen in Nebula Ethereal plastic if you need a Firebird replacement or simply want one of the coolest stamped overstable drivers on the market!