Thought Space Athletics Matt Bell Signature Aura Animus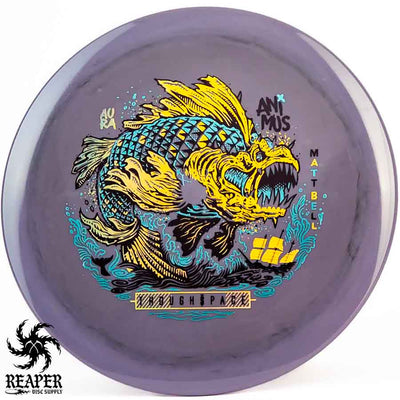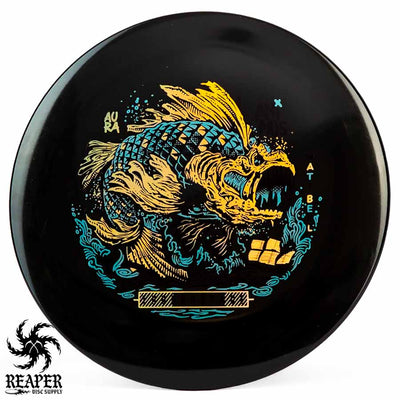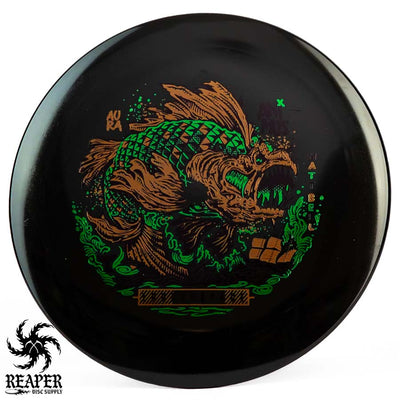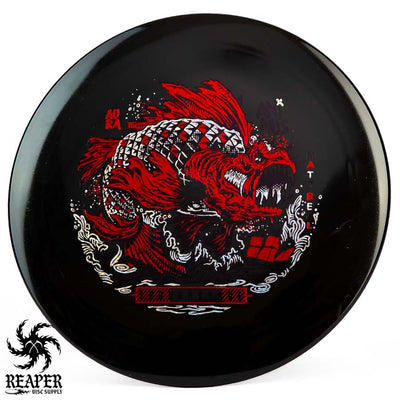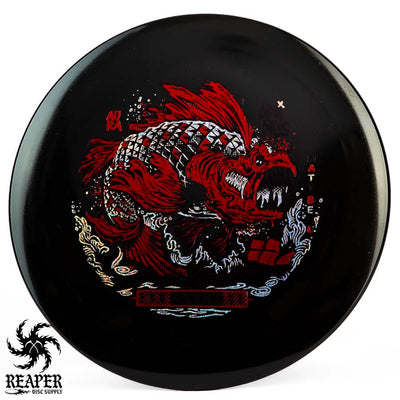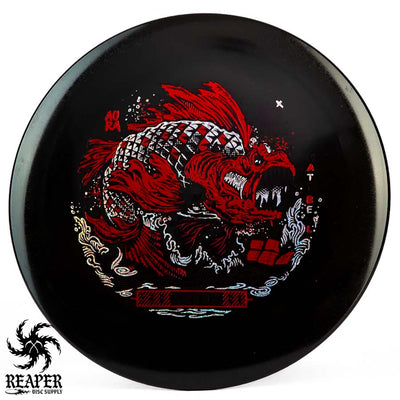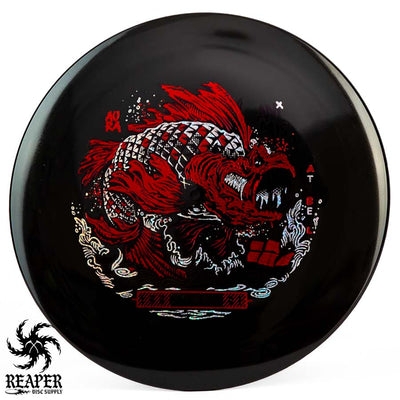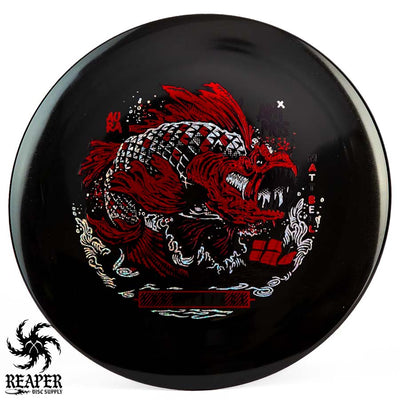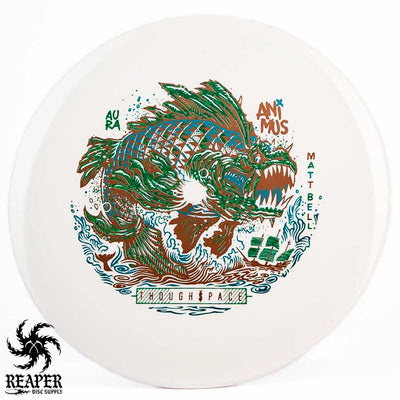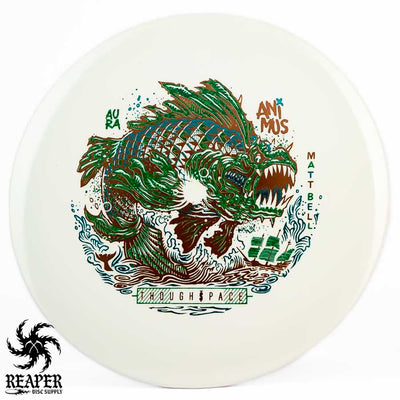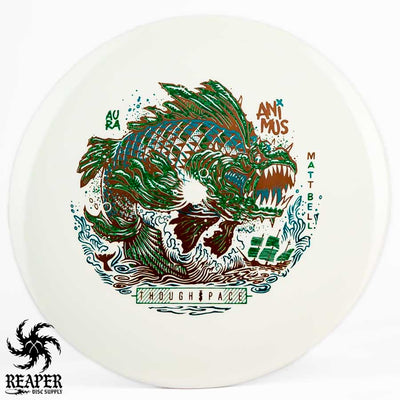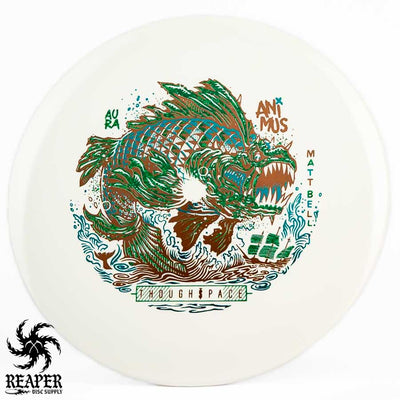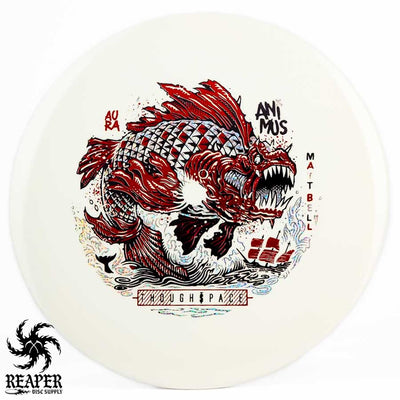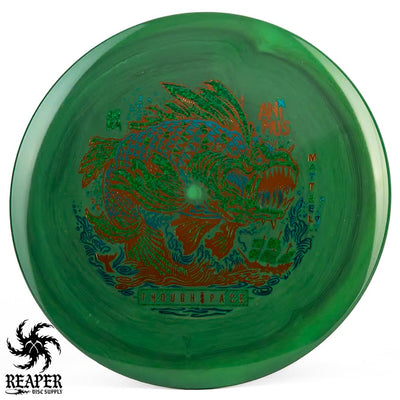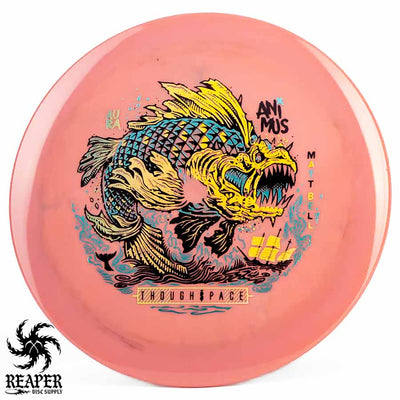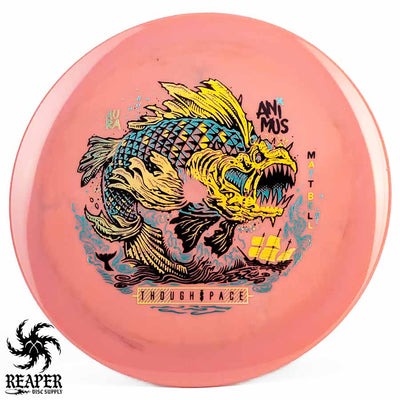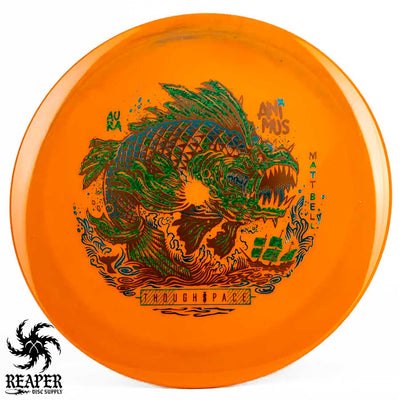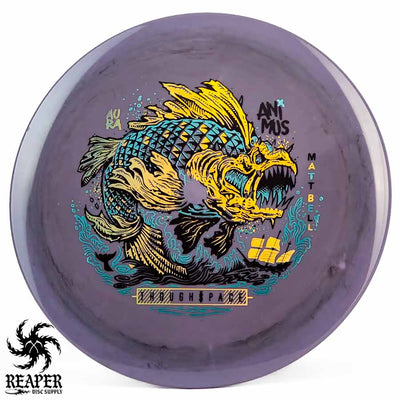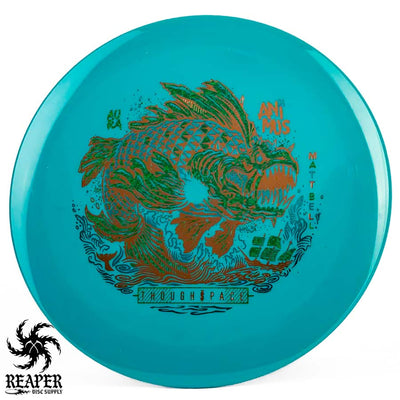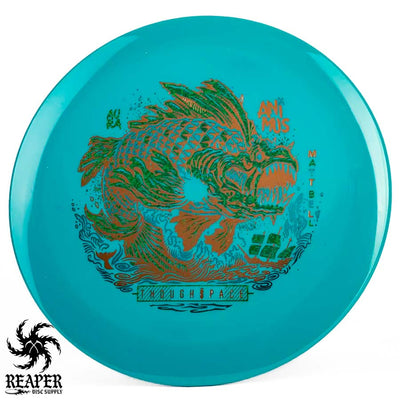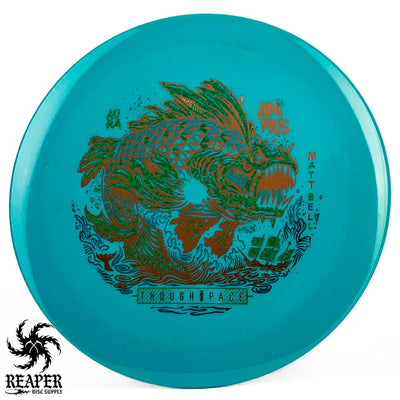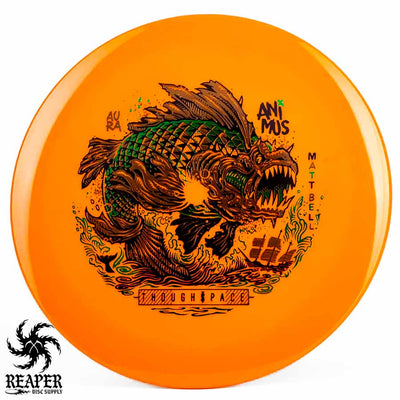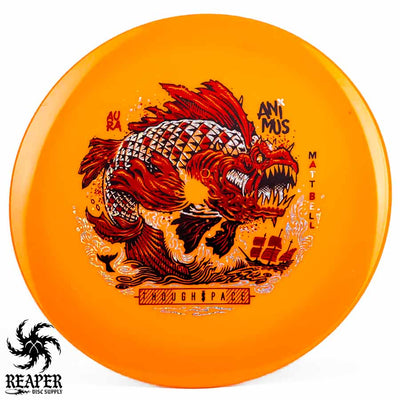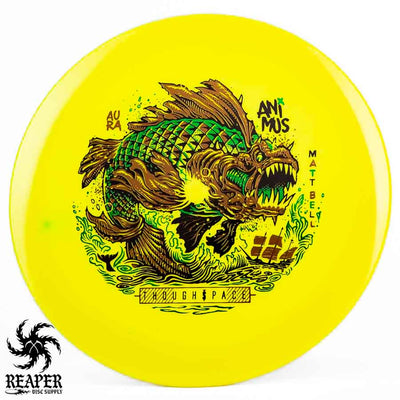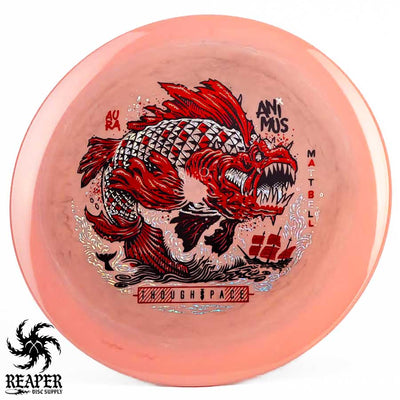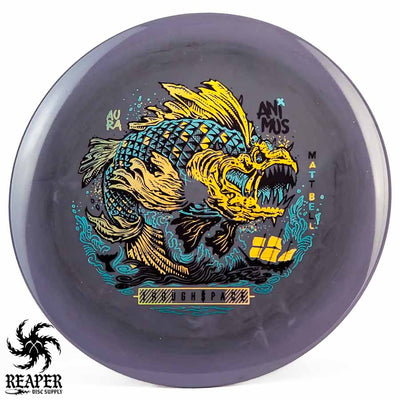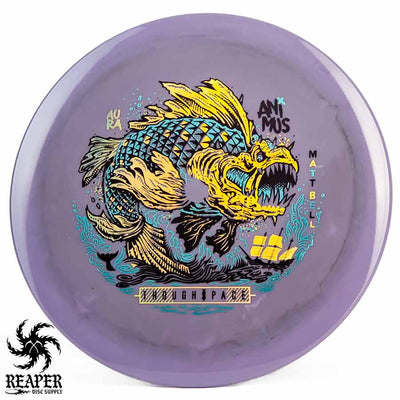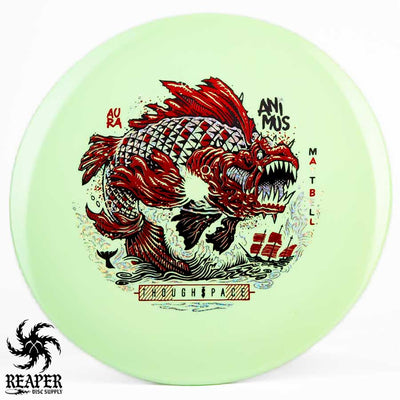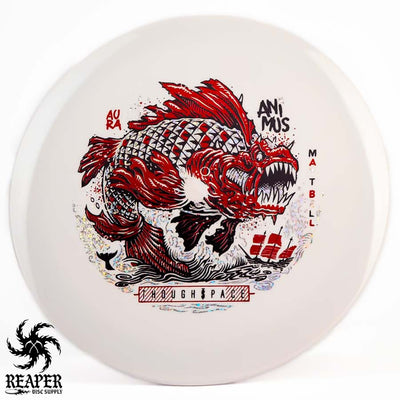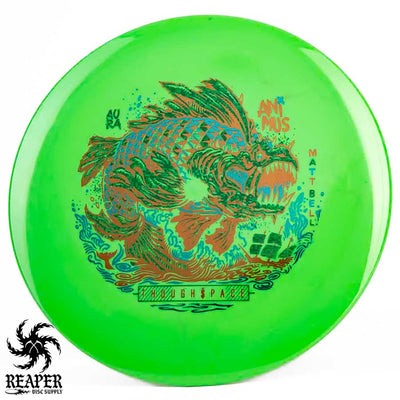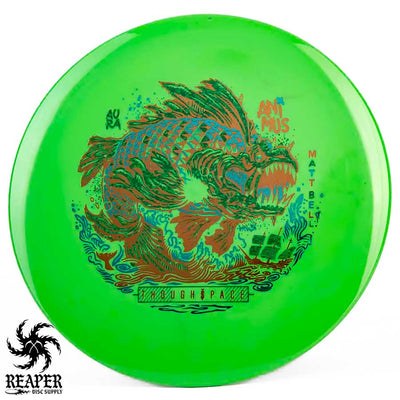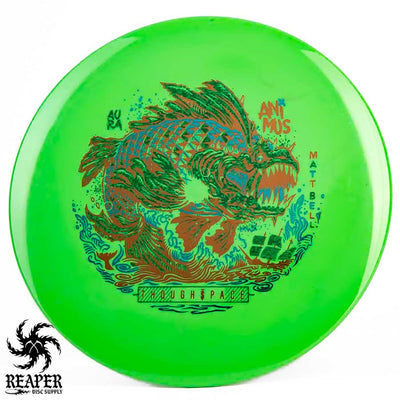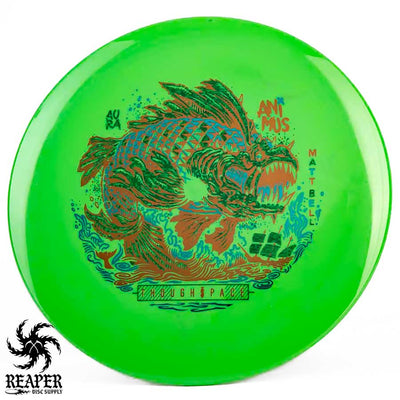 These Mat Bell Tour Series Thought Space Athletics Animus are made with premium grade Aura plastic. A portion of each sale directly helps support Matt Bell on the DGPT.

The animus is a slightly overstable distance driver that offers dependability and control for both forehand and backhand drives.
Flight Numbers
Speed: 11
Glide: 5
Turn: 0
Fade: 2
PDGA Dimensions
Height: 1.6 cm
Rim Depth: 1.2 cm
Rim Thickness: 2.1 cm
Diameter: 21. cm
Flexibility: 11.82 kg
Max Weight: 176.0 gr