MVP Proton Deflector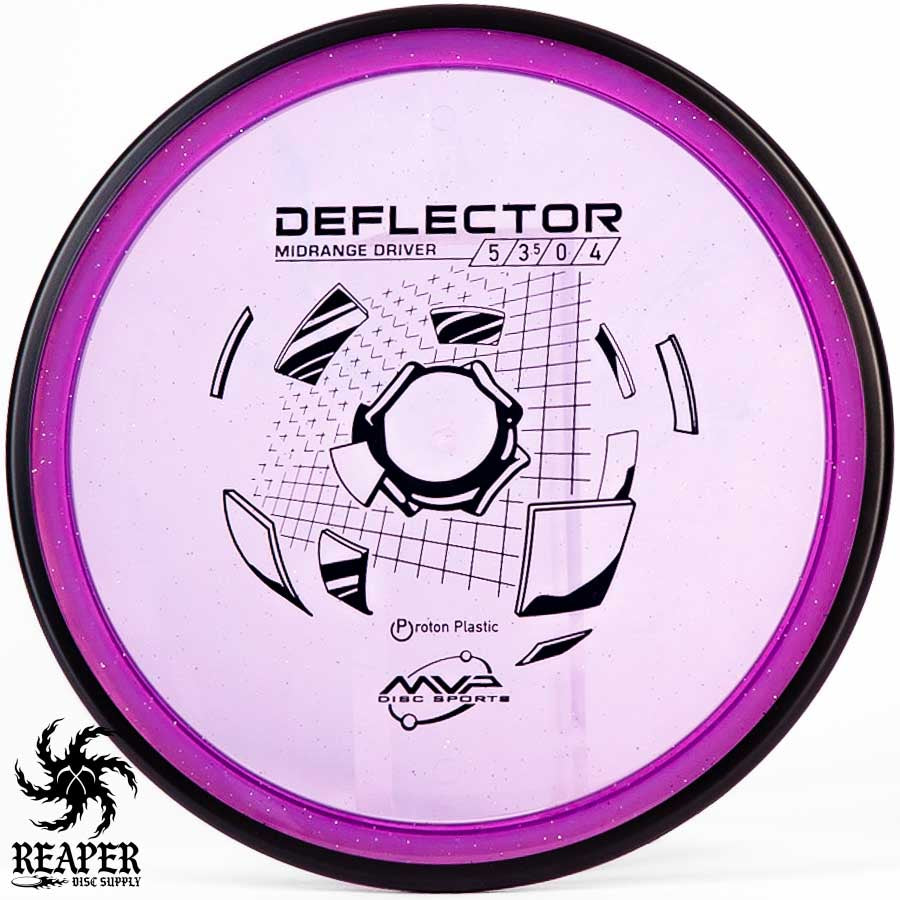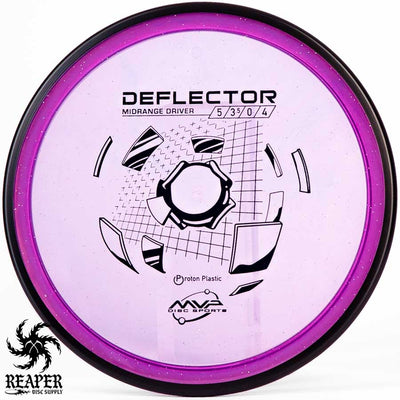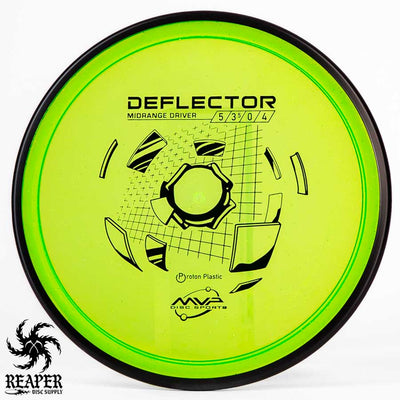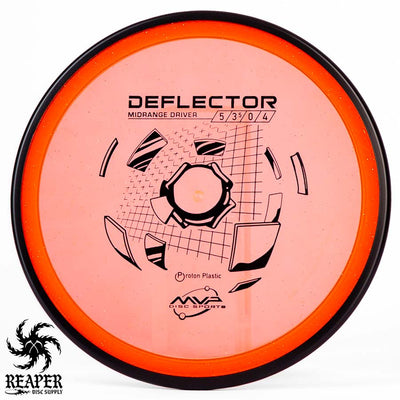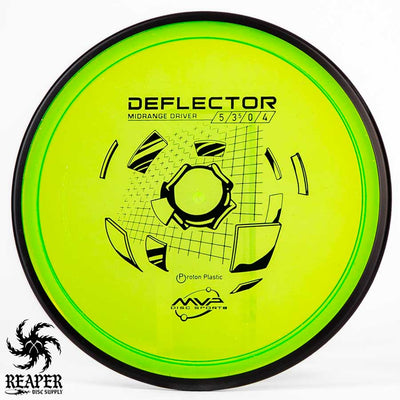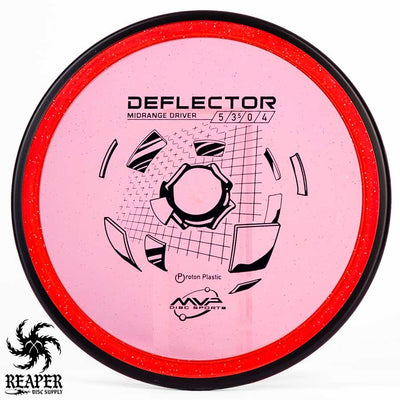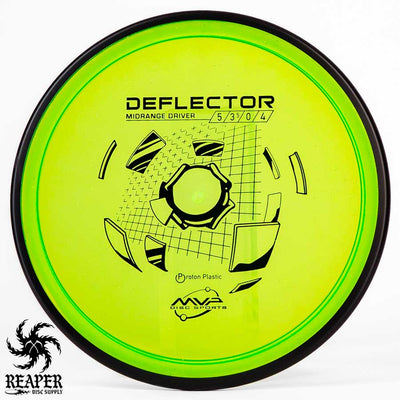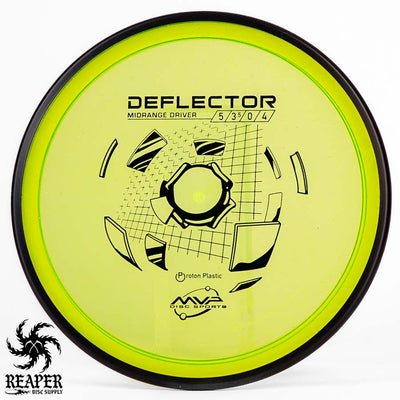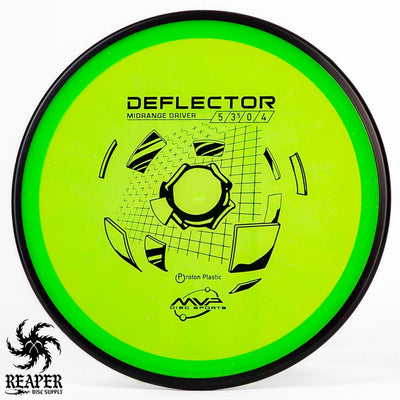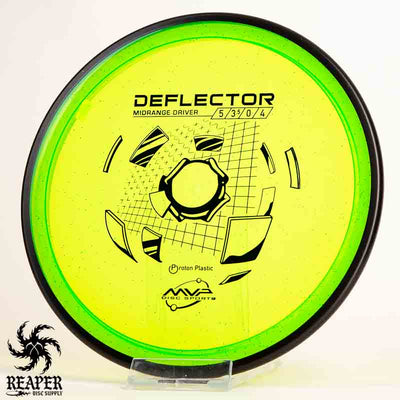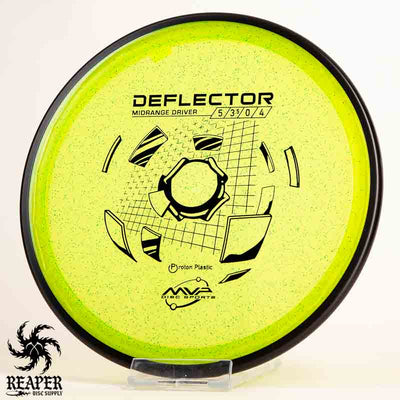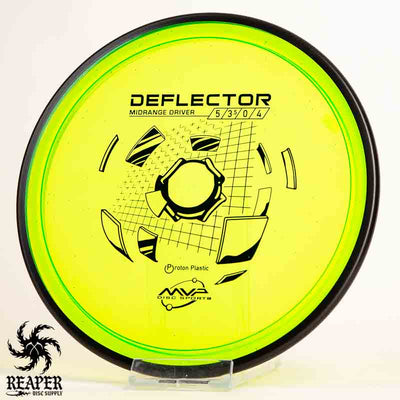 The MVP Proton Deflector is basically the Firebird of midrange discs with its low glide, hard fade, and no turn! A dependable midrange disc that you can count on performing well even in extremely windy conditions on the course.
The MVP Deflector is one of the most overstable midrange discs on the market and is often used as a forehand disc due to its low profile and comfortable rim. This disc is perfect for wooded courses where you need to throw a lot of forced turnover shots and hard fading hyzer shots around trees.
More Proton: Proton Envy, Proton Volt, Proton Insanity, Proton Catalyst
MVP Proton Deflector Flight Numbers
Speed

: 5

Glide

: 3.5

Turn

: 0

Fade

: 4
Commonly used for: Midrange drives
Stability: Severely overstable
Experience: Advanced
Rim: Beadless
Dimensions & Specs
Height

: 2 cm

Rim Depth

: 1.3 cm

Rim Thickness

: 1.6 cm

Diameter

: 21.5 cm

Flexibility

: 10.77 kg

Max Weight:

 178.5 gr