MVP Neutron Teleport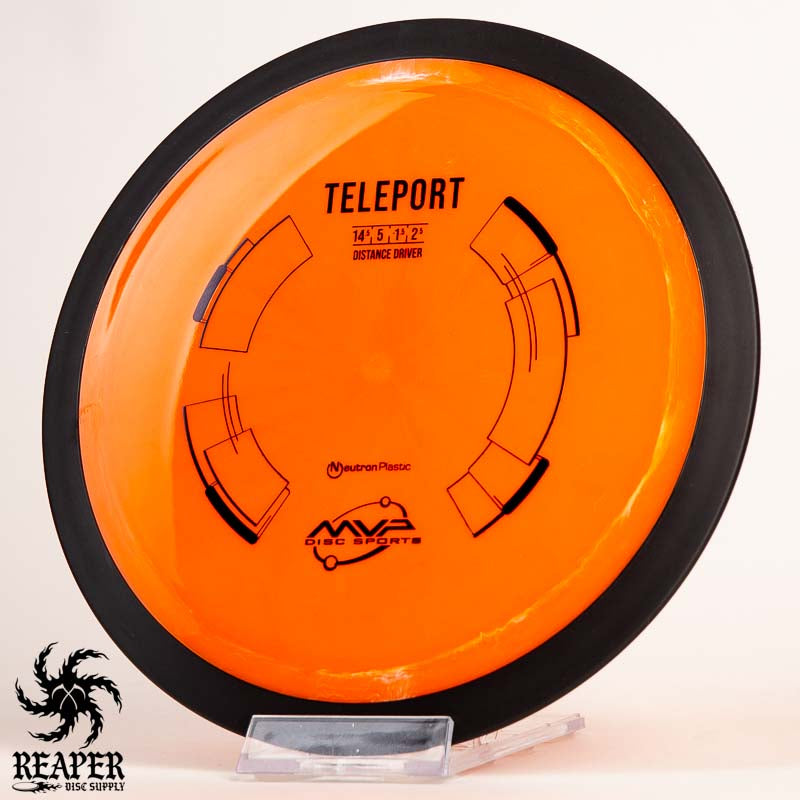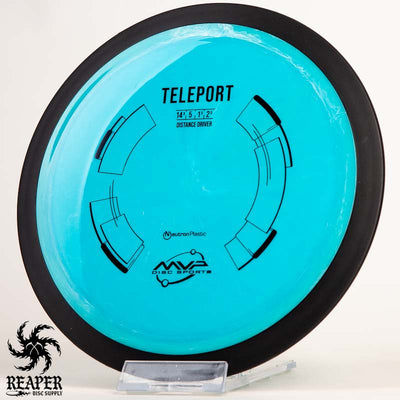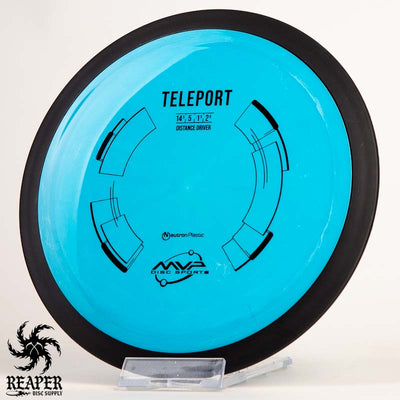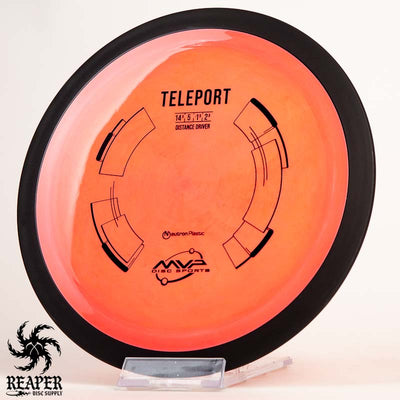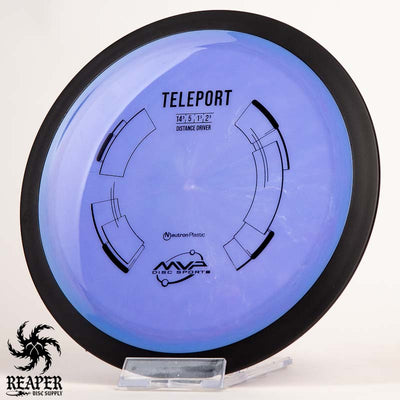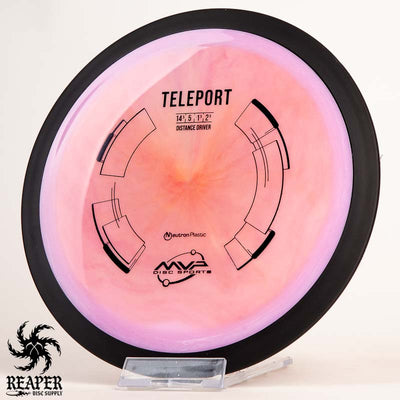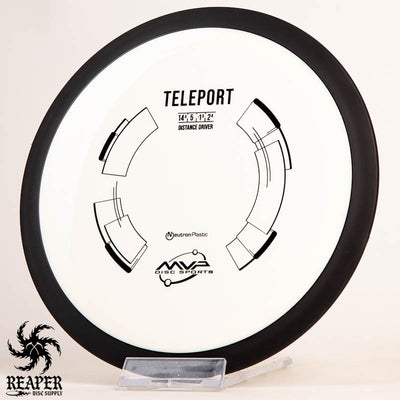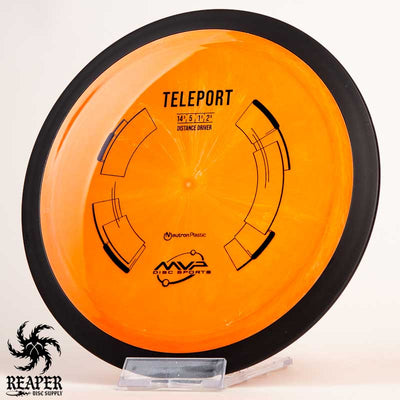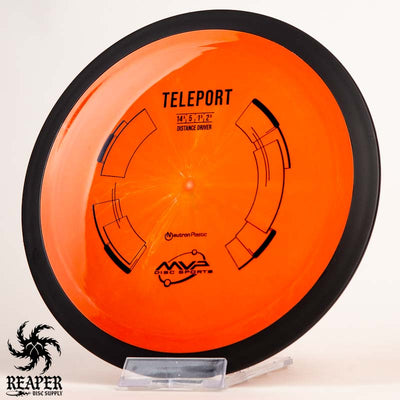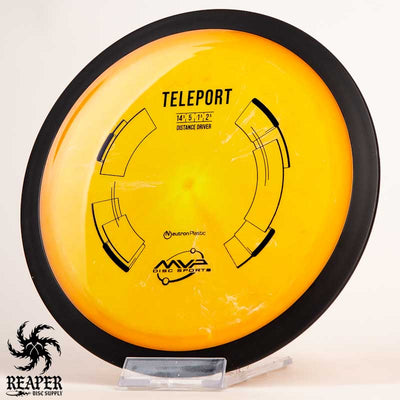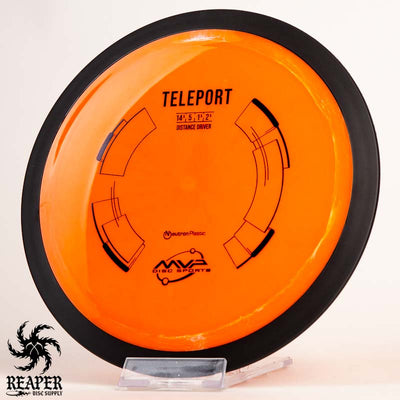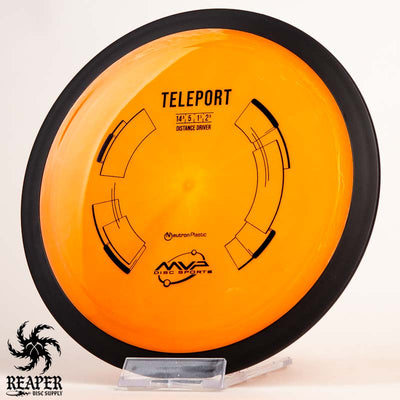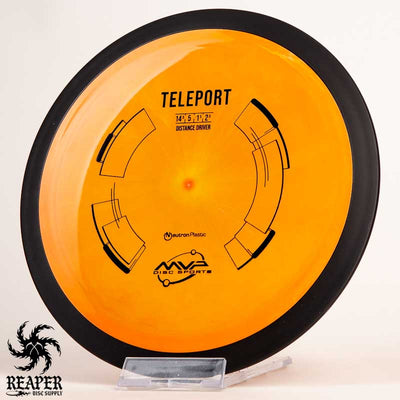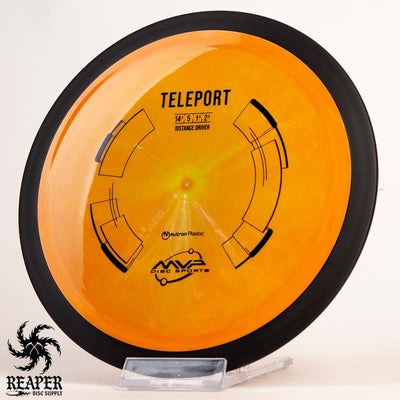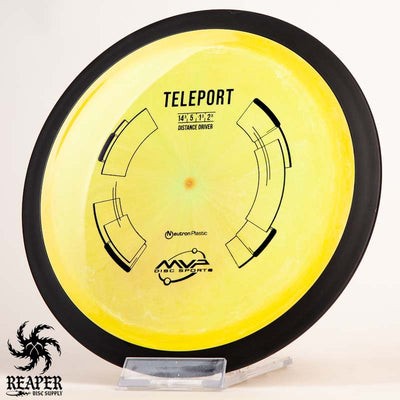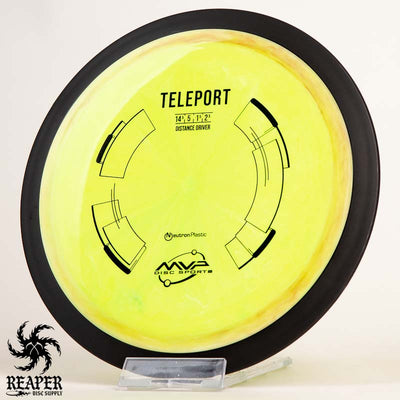 The MVP Neutron Teleport is an insanely fast 14.5-speed distance driver that will crush the fairway! Ideal for intermediate and advanced players who have developed their arm speed, the Teleport in Neutron plastic offers durability and phenomenal grip. 
In my experience, this driver is a little more overstable than its flight numbers would suggest. It does have a rather wide rim which can be good or bad depending on your hand size and rim preference. At high speeds, you can get a little turn out of it, but it always fades relatively hard.
If you need a super-fast distance driver give the MVP Teleport Neutron a shot!
More Neutron drivers: MVP Volt Neutron, MVP Wave Neutron, Axiom Vanish Neutron, MVP Photon Neutron.
MVP Neutron Teleport Flight Numbers
Speed

: 14.5

Glide

: 5

Turn

: -1.5

Fade

: 2.5
Commonly used for: Distance
Stability: Stable/Overstable
Experience: Intermediate - Advanced
Dimensions & Specs
Height

: 1.9 cm

Rim Depth

: 1.2 cm

Rim Thickness

: 2.5 cm

Diameter

: 21.1 cm

Flexibility

: 11.11 kg

Max Weight:

 175.1 gr