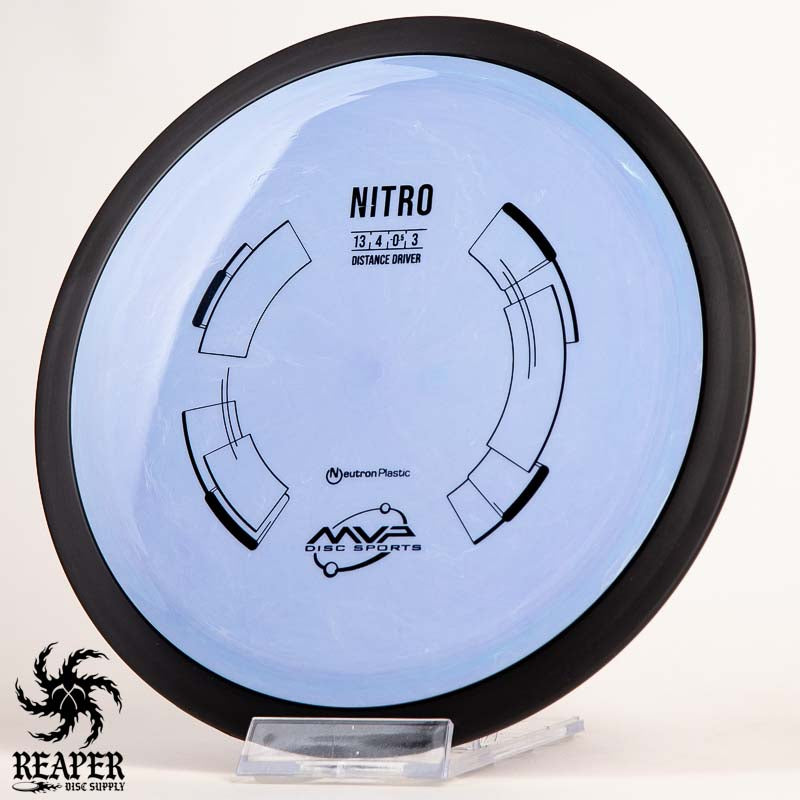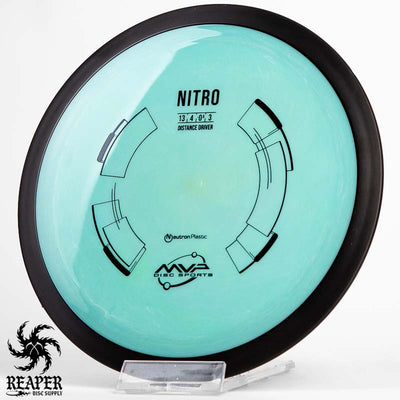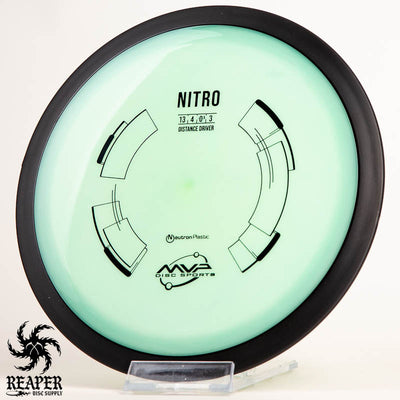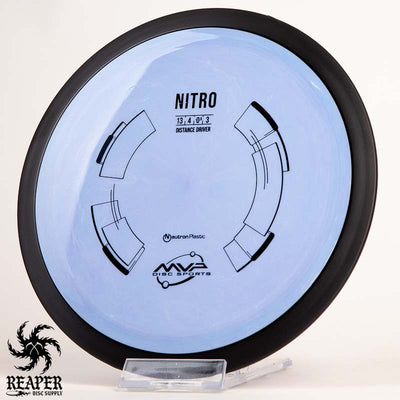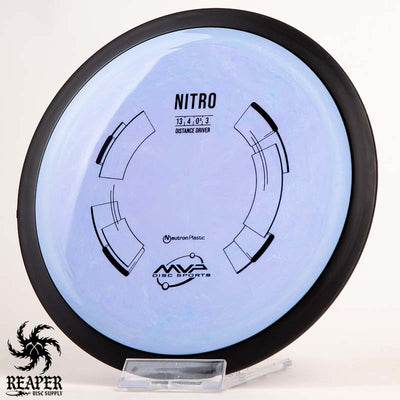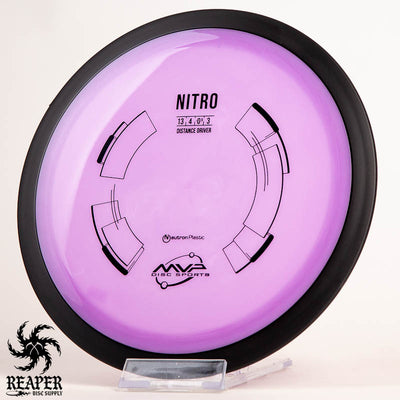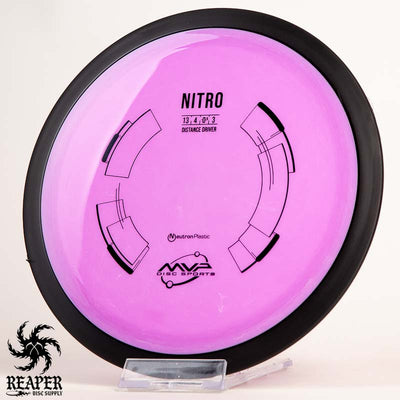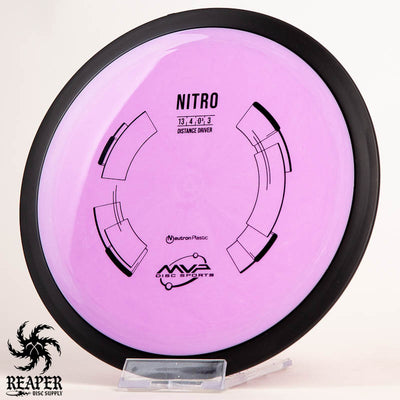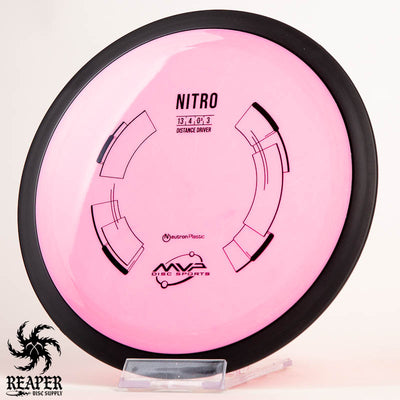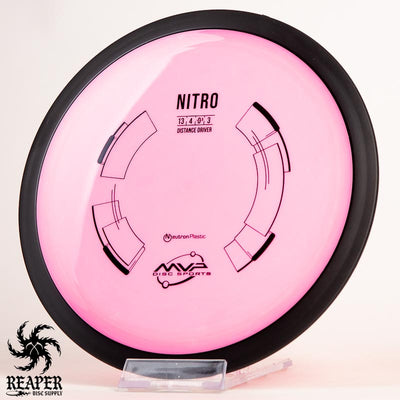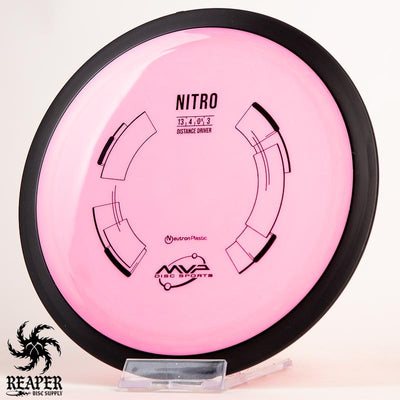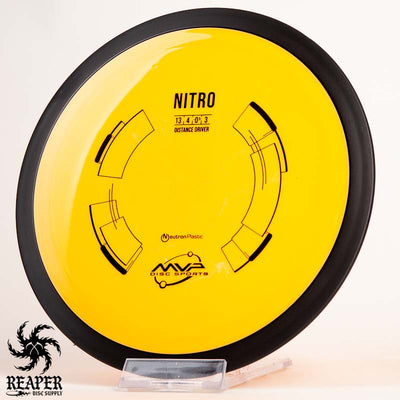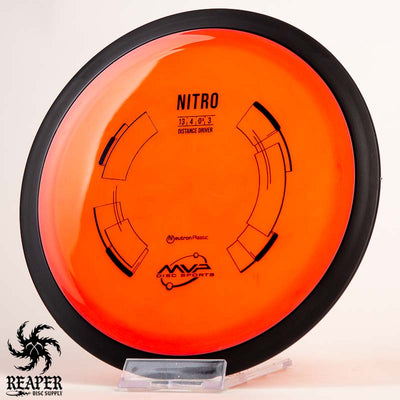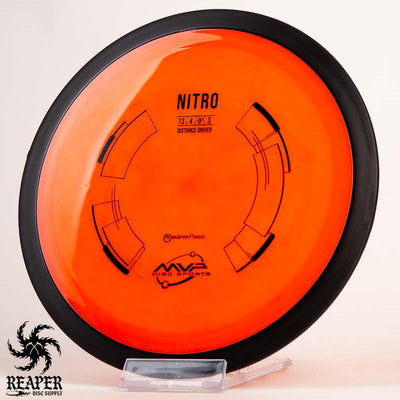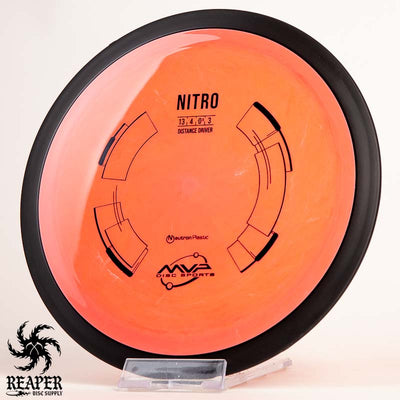 The MVP Neutron Nitro is an excellent driver for any player who needs an overstable distance driver that will easily cut through the wind.

It has a unique flight in that it is exceptionally stable at high speeds but fades less quickly than expected. It will eventually fight out of anhyzer, but not as fast as its flight numbers suggest.

I ripped the maximum weight at full power and got minimal turn out of it. 165g gave me slightly more turn, but it was still nothing near as good as a Photon at its maximum weight.

This is the heaviest disc in my collection at the moment. I'll reach for the Nitro if I'm throwing into a strong wind or need a huge S-curve to get around obstructions.

Unless you are a real bomber, this disc will not provide you with maximum distance, but it is excellent for players with fast arm speed.
More MVP drivers: Volt in Neutron | Terra in Neutron | Phase in Neutron | Dimension in Neutron
Neutron Nitro Flight Numbers
Speed

: 13

Glide

: 4

Turn

: -0.5

Fade

: 3
Commonly used for: Distance Drives
Stability: Overstable
Experience: Intermediate/Advanced
PDGA Dimensions & Specs
Height

: 1.9 cm

Rim Depth

: 1.2 cm

Rim Thickness

: 2.4 cm

Diameter

: 21.2 cm

Flexibility

: 11.57 kg

Max Weight:

 176 gr