MVP Neutron Deflector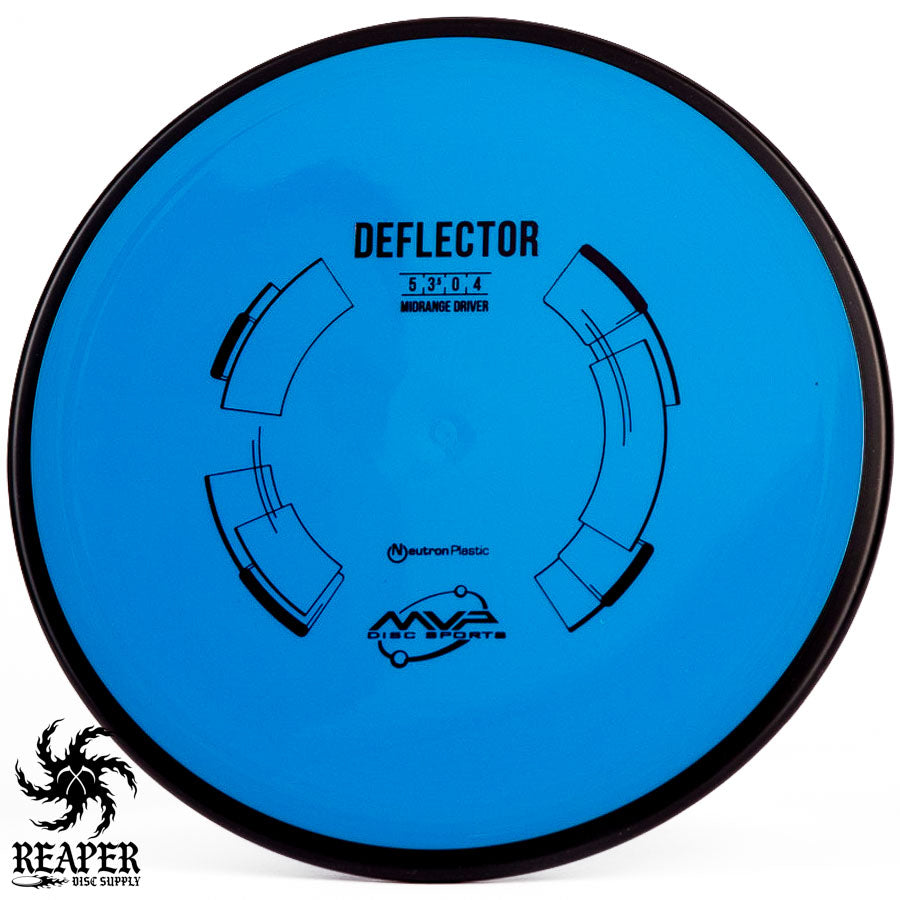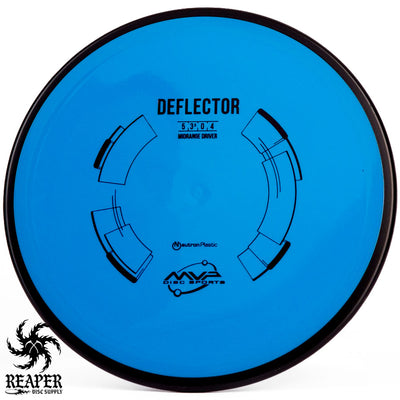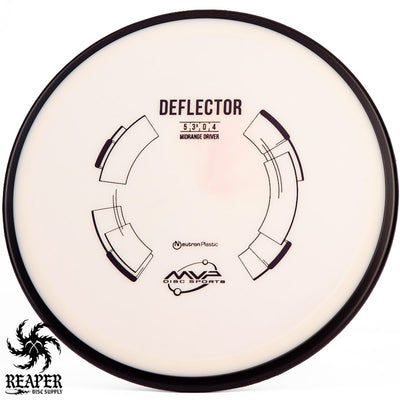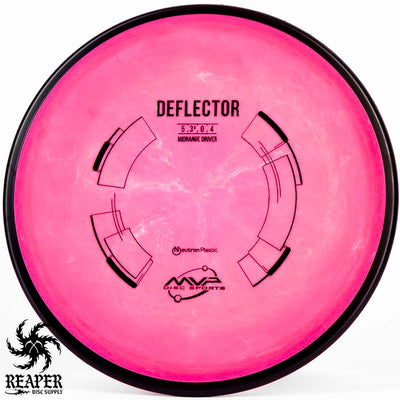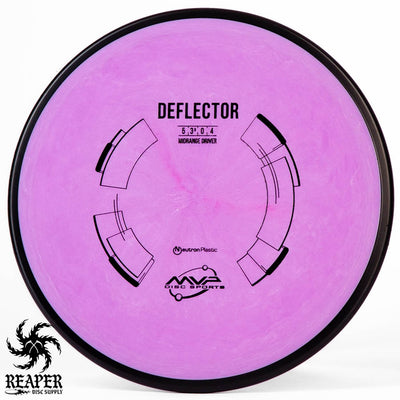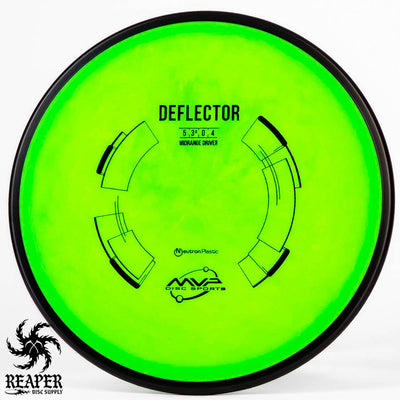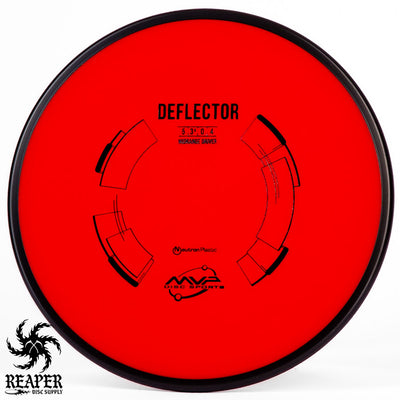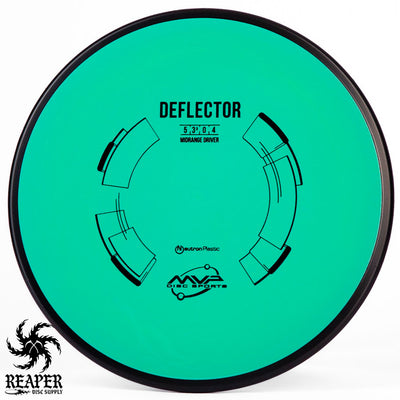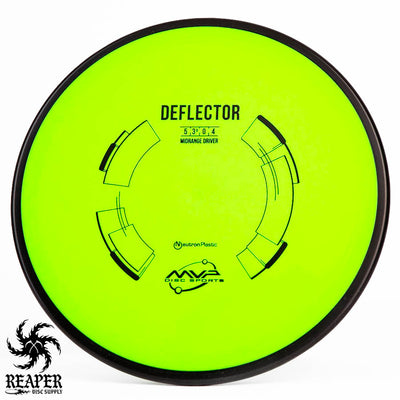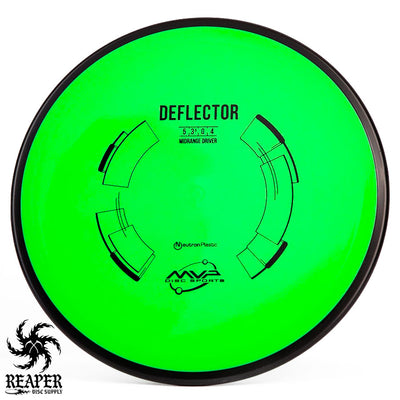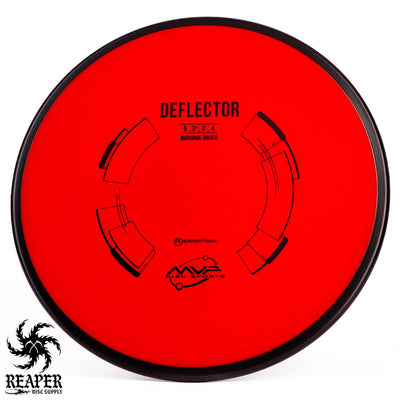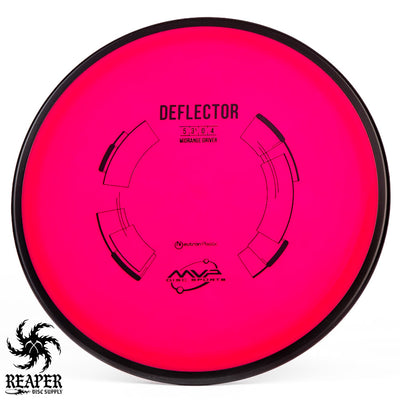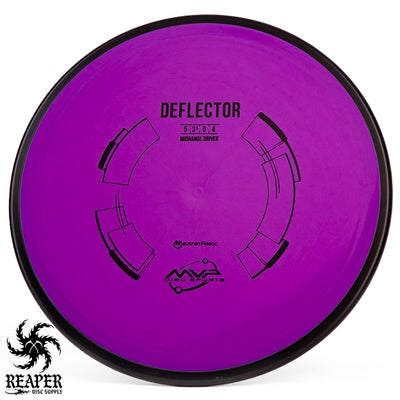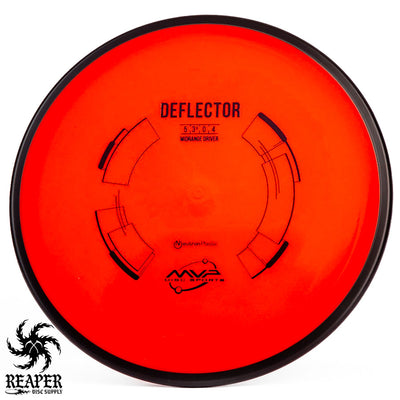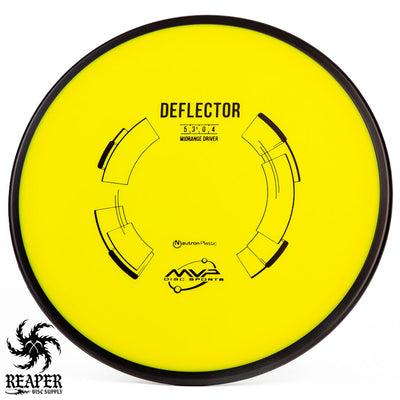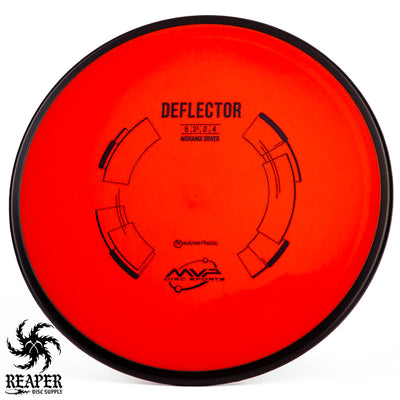 The MVP Neutron Deflector is an insanely overstable midrange disc that is phenomenal in the windiest of conditions. MVP's Neutron Plastic is a premium plastic that offers great grip, lots of durability, and is a favorite among professional players.
The MVP Deflector is one of the beefiest midranges I have ever thrown. With low glide and tons of fade - this disc will cut through the wind like butter. As soon as it leaves your hand the Deflector will start fighting to the left and trying to sit down. Great for forced turnover lines, short-range shots to the left, and technical approach shots.
The Deflector is a flat-topped, low-profile disc with a smaller-than-average rim that fits comfortably in the hand. I love how this midrange feels in the hand for sidearm shots and I primarily use it for short-range drives that I need to quickly get to the right.
You may also like: MVP Proton Deflector, Prism Pyro, Discmania Mutant Neo, Discraft Malta ESP.
MVP Neutron Deflector Flight Numbers
Speed

: 5

Glide

: 3

Turn

: 0

Fade

: 4
Commonly used for: Midrange drives
Stability: Severely overstable
Experience: Advanced
Rim: Beadless
Dimensions & Specs
Height

: 2 cm

Rim Depth

: 1.3 cm

Rim Thickness

: 1.6 cm

Diameter

: 21.5 cm

Flexibility

: 10.77 kg

Max Weight:

 178.5 gr