Millennium Quantum Vela (Calvin Heimburg Signature)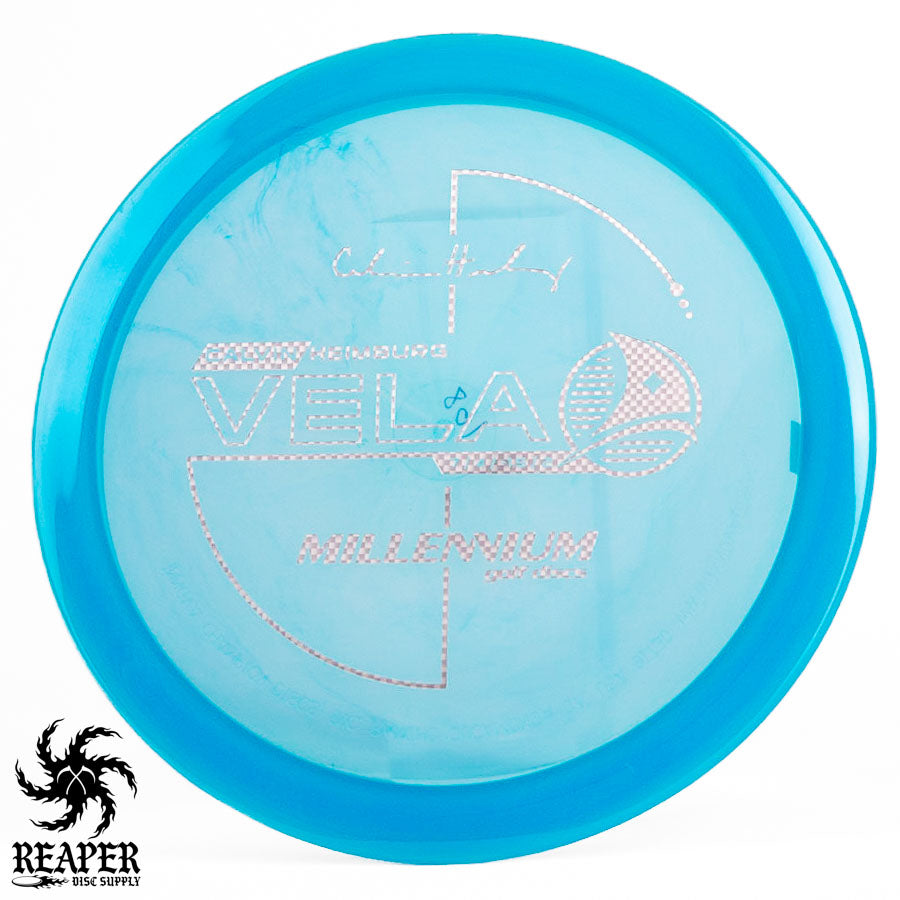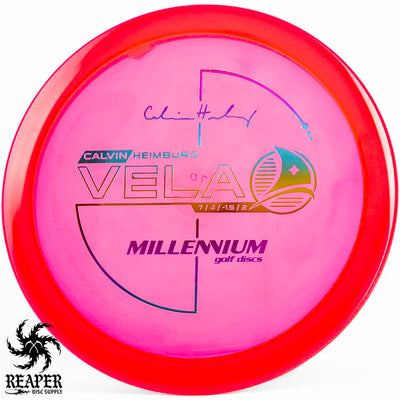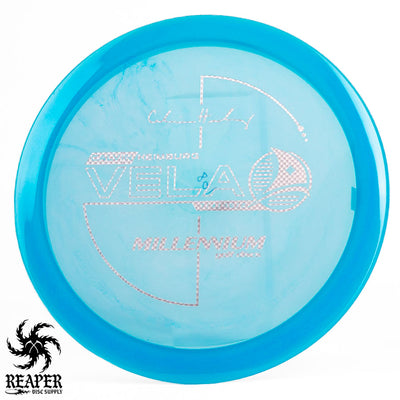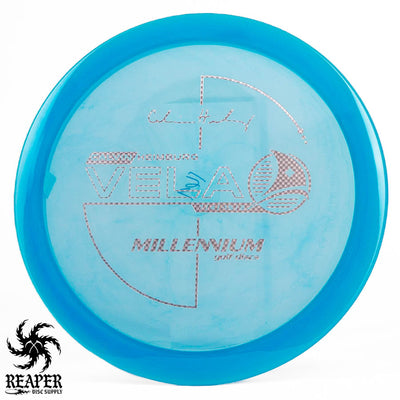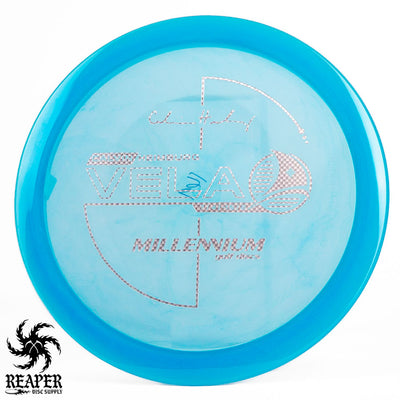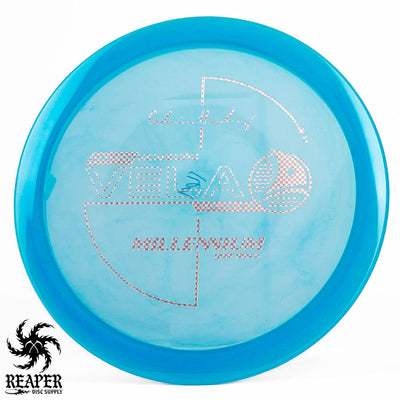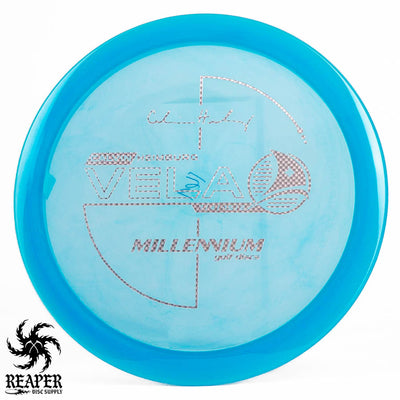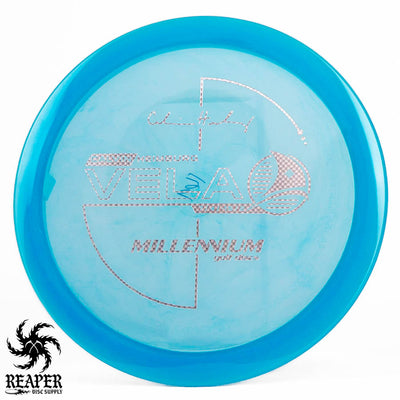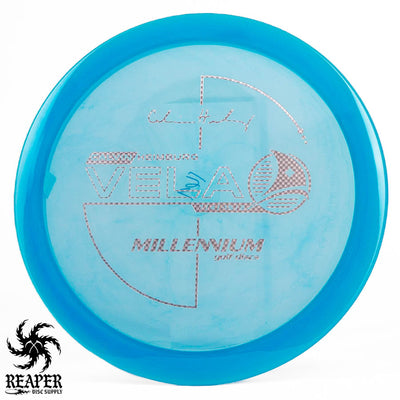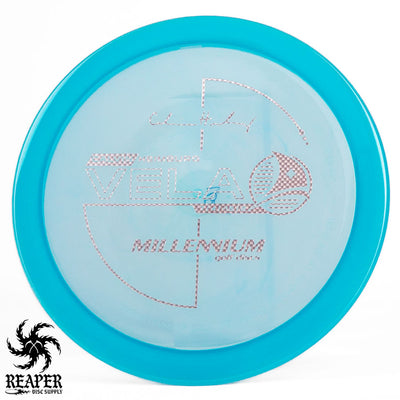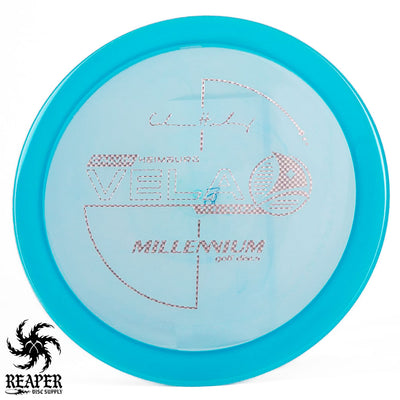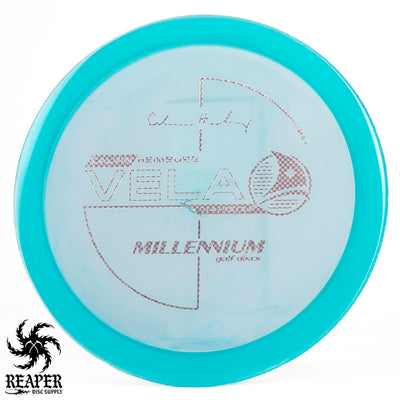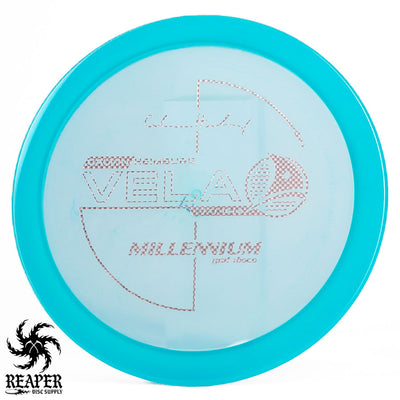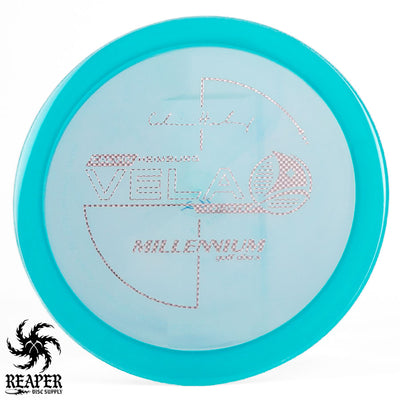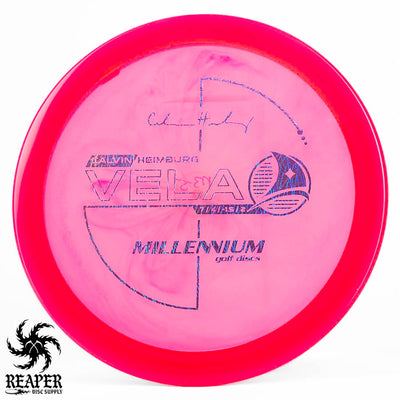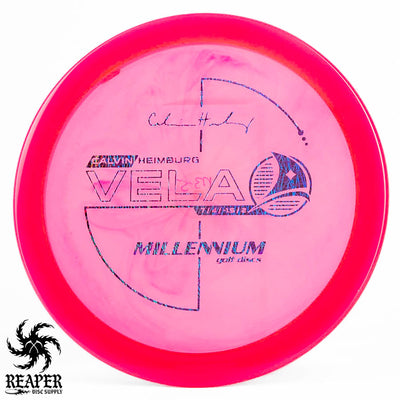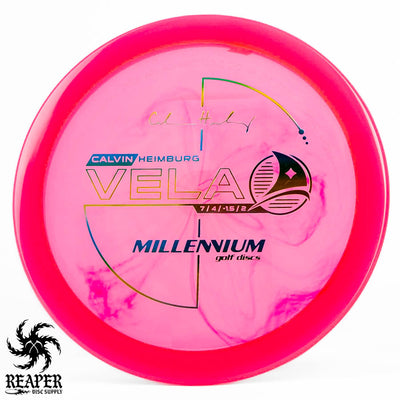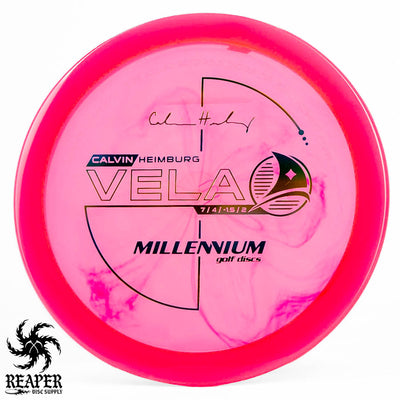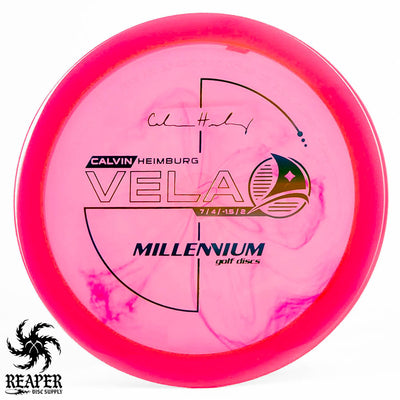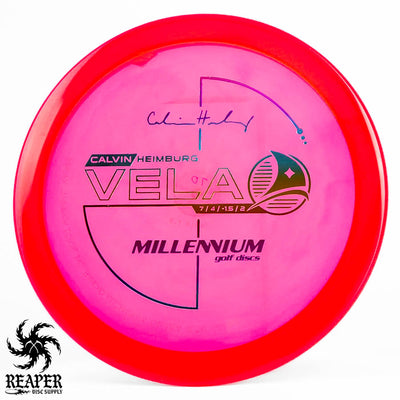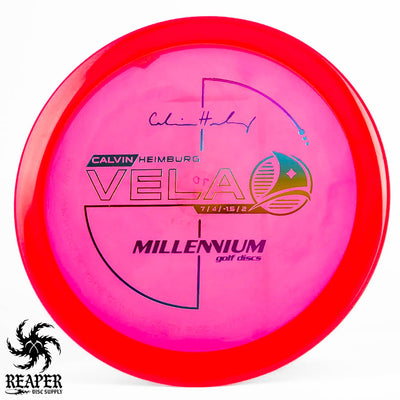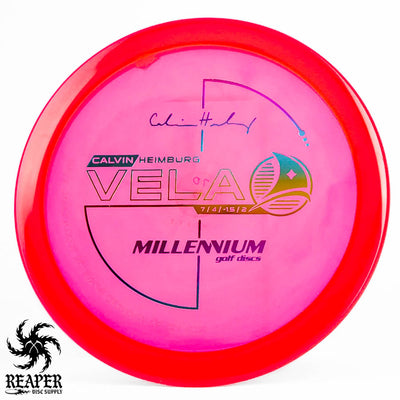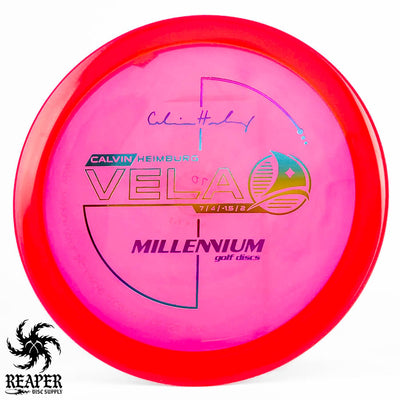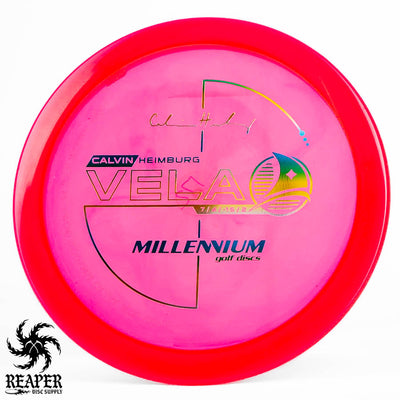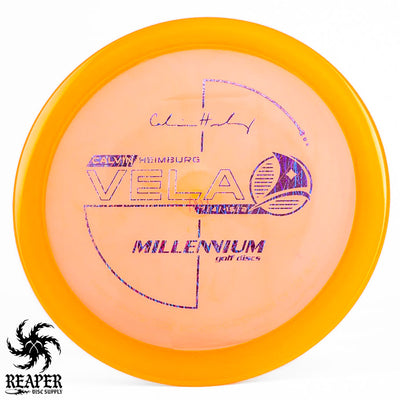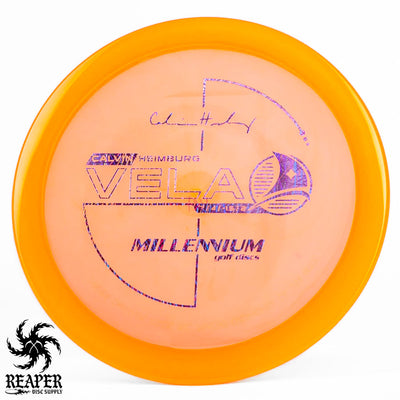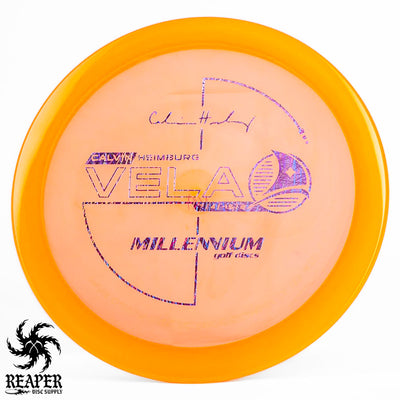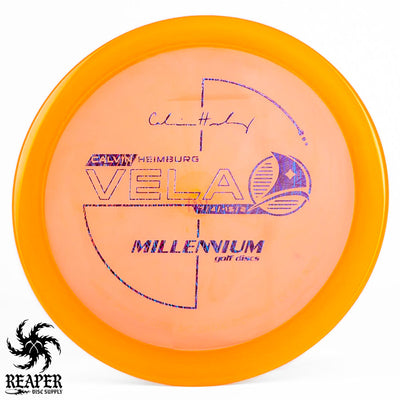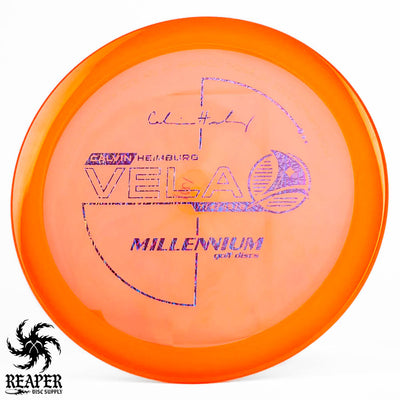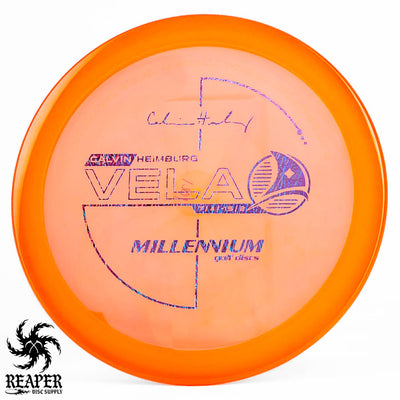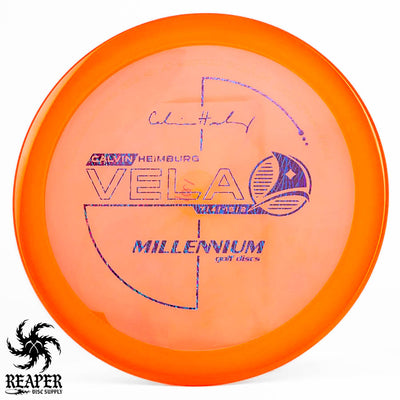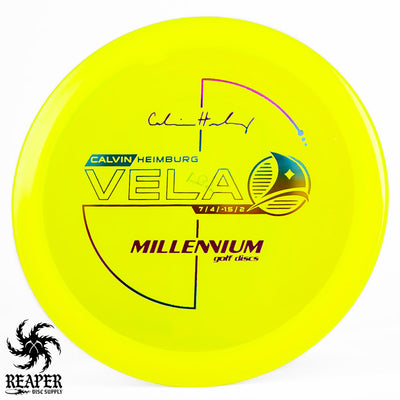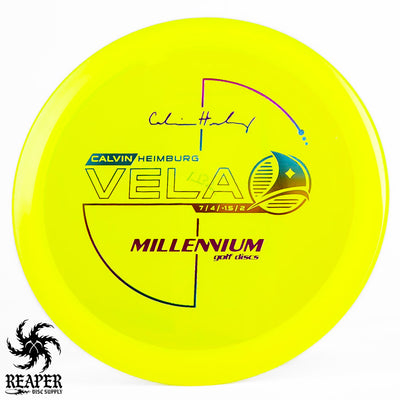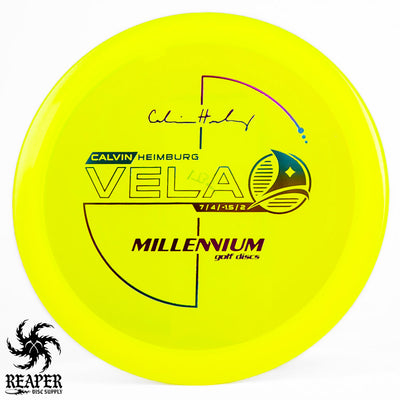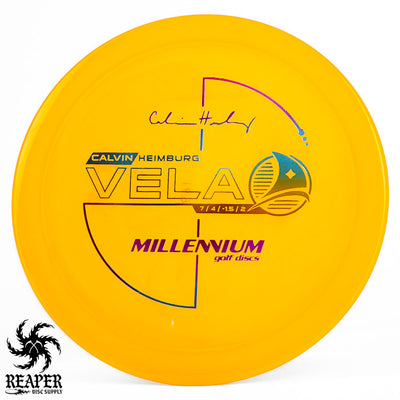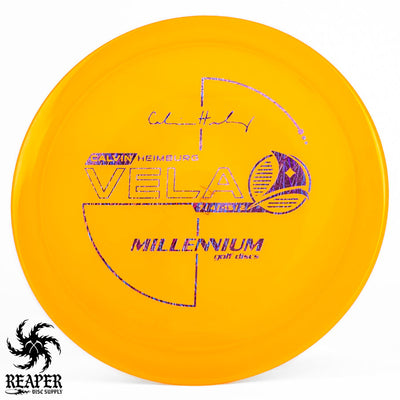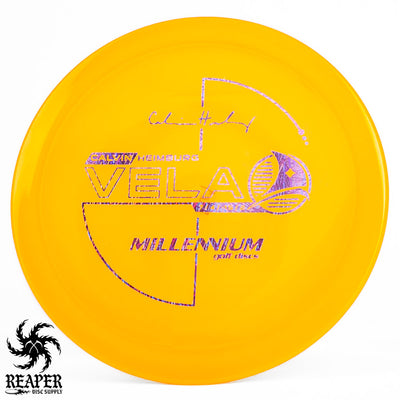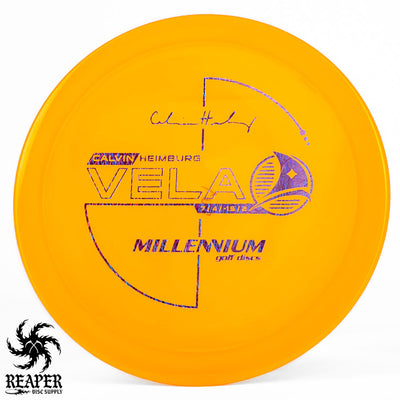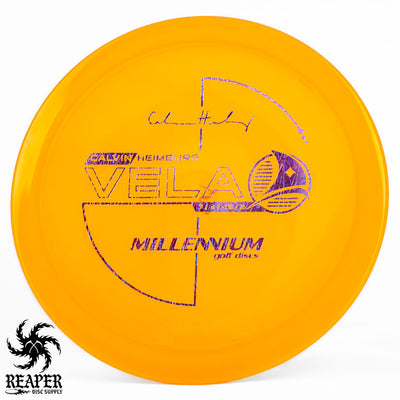 Be the king of the fairway with the Millennium Quantum Vela, Calvin Heimburg's new signature disc.
This 7-speed bad boy offers the perfect blend of power and finesse, rocking a slight turn and plenty of fade for versatile shots. It feels very similar to the Innova Eagle.
Ideal for crafting tight lines for both backhand and forehand, the Vela cuts through the air, ensuring players of every skill level can rely on its stellar reliability. Crafted in eye-catching Quantum plastic, you'll get unmatched durability and stability with the Calvin Heimburg Quantum Vela!

Vela Flight Numbers
Speed: 7
Glide: 4
Turn: -1.5
Fade: 2
Commonly Used For:
Fairway drives, backhand & forehand, versatile shots
Stability:
Slightly overstable
Experience Level:
 Any
PDGA Dimensions
Height: 1.8 cm
Rim Depth: 1.2 cm
Rim Thickness: 1.8 cm
Diameter: 21.2 cm
Flexibility: 8.07 kg
Max Weight: 176.0 gr