Millennium Sirius Scorpius (Gregg Barsby Signature)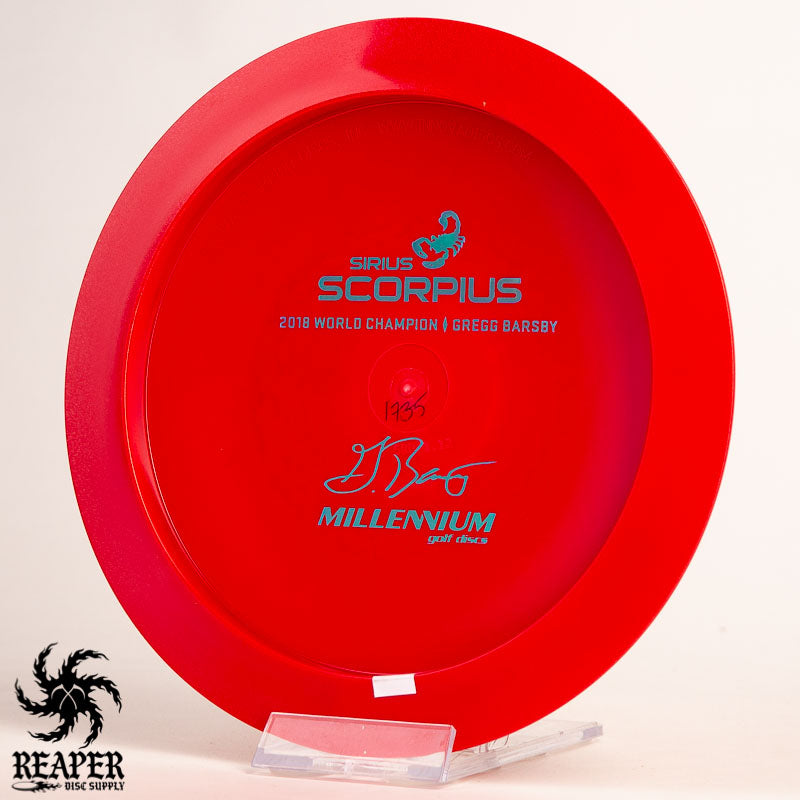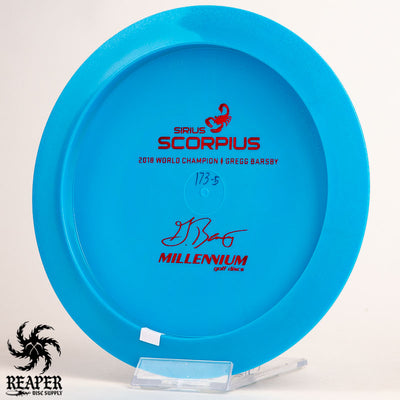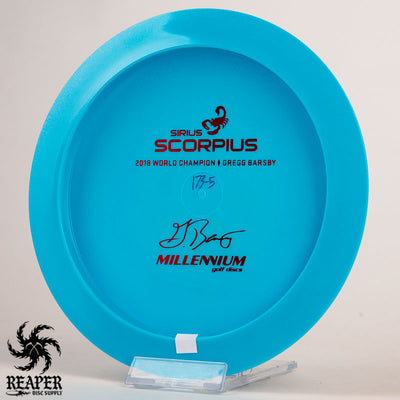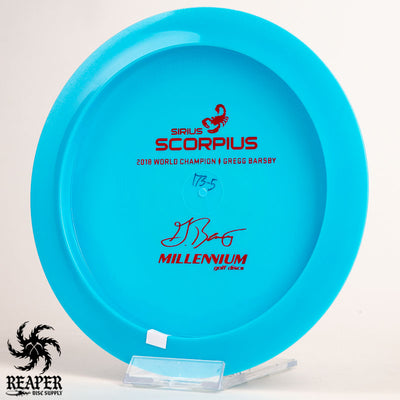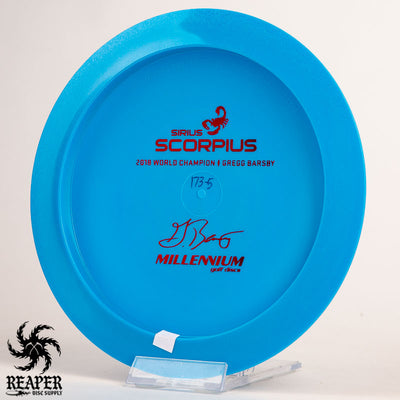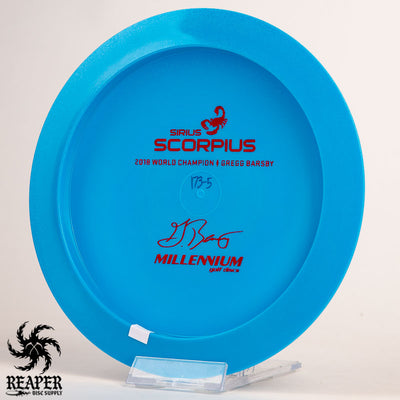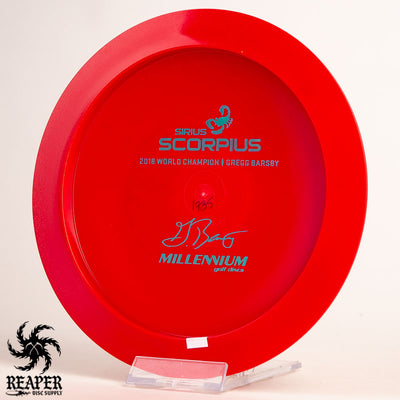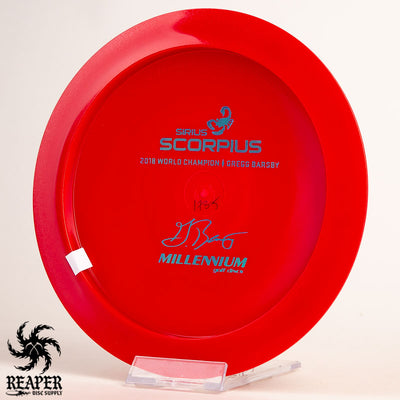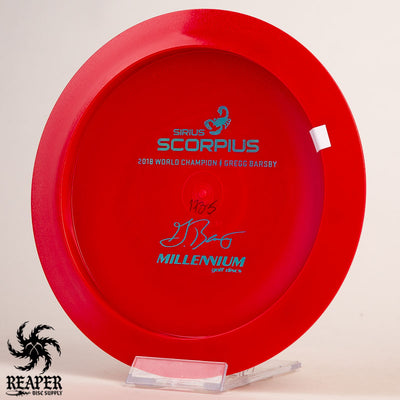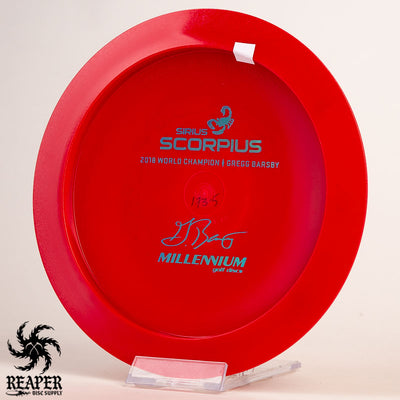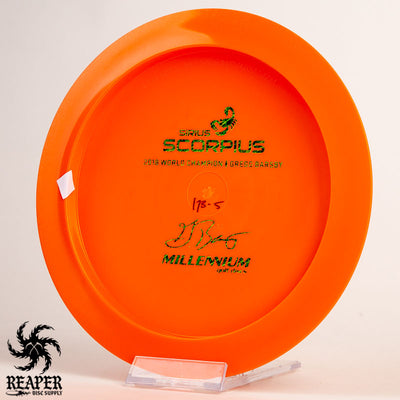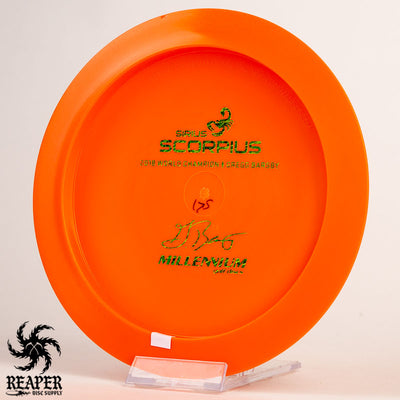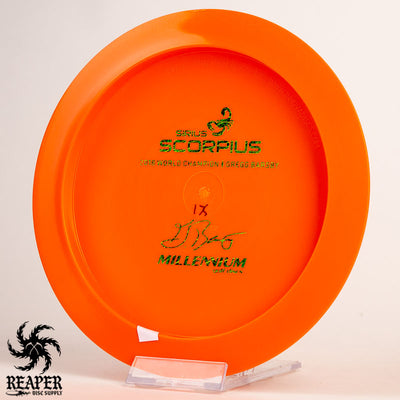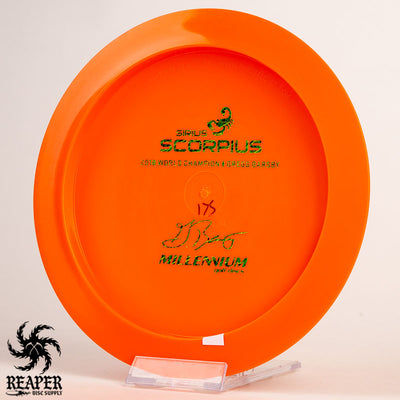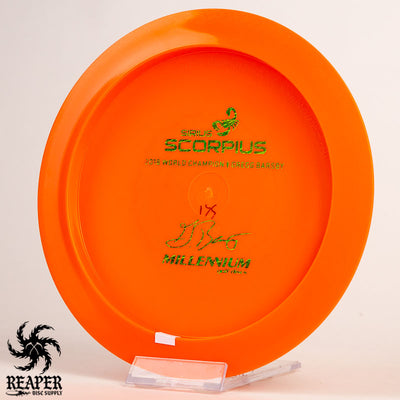 The Millennium Sirius Gregg Barsby Scorpius is an overstable disc golf driver with a cool bottom stamp. Watch any tournament that Barsby plays and you will see him throw his Scorpius for a ton of different shots.
Millennium's Scorpius is a highly dependable distance driver that flies like a beat-in Star Destroyer. Despite a high speed rating of 13; I have found this disc flies closer to a 12. It can handle a lot of torque which makes it a great option for forehand and backhand drives.
If you need a dependable driver for forced turnover lines and maximum distance give the Millennium Sirius Scorpius a toss.
More overstable distance drivers:
Gregg Barsby Scorpius Flight Numbers
Speed

: 13

Glide

: 5

Turn

: -1

Fade

: 3
Commonly used for: Distance Driver
Stability: Overstable
Experience: Advanced
PDGA Dimensions & Specs
Height

: 1.7 cm

Rim Depth

: 1.2 cm

Rim Thickness

: 2.4 cm

Diameter

: 21.1 cm

Flexibility

: 9.41 kg

Max Weight:

 175.1 gr