Latitude 64 Opto Mercy (Lauri Lehtinen Tour Series)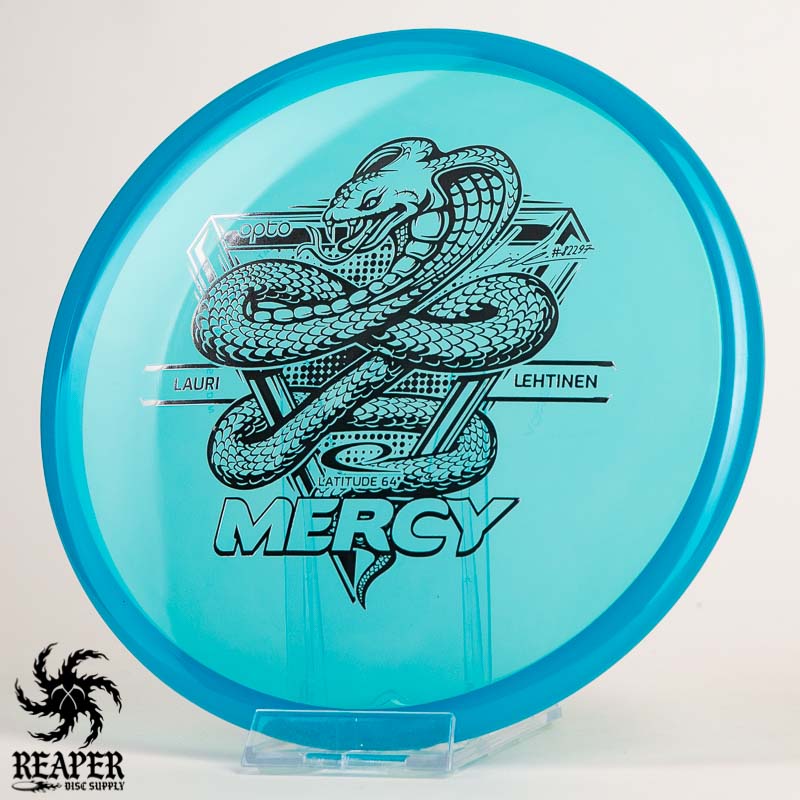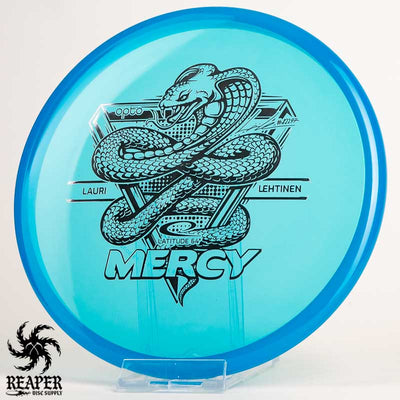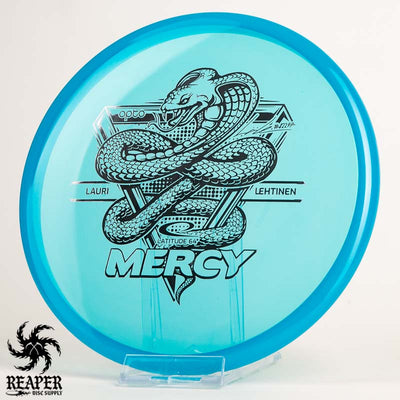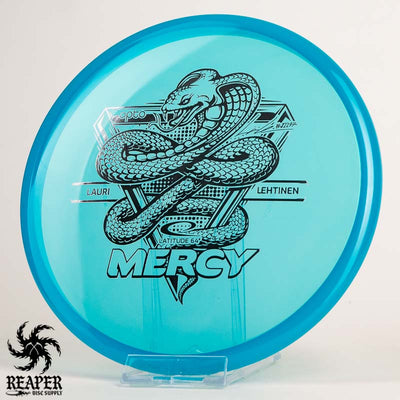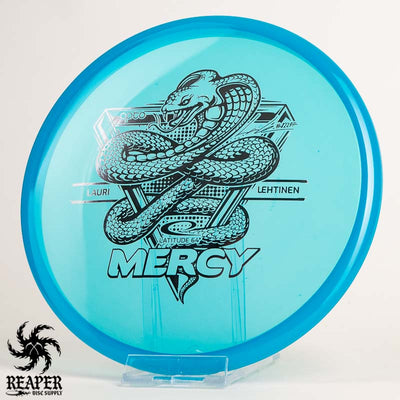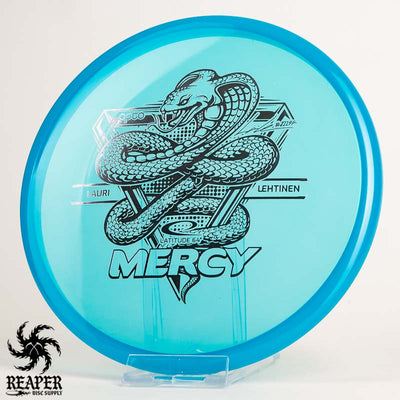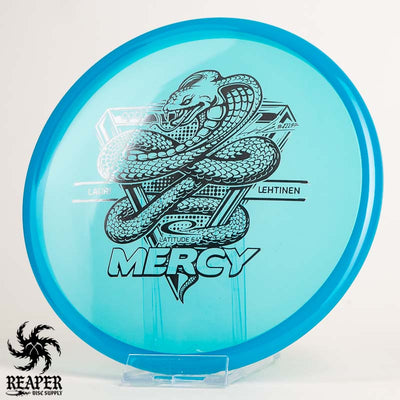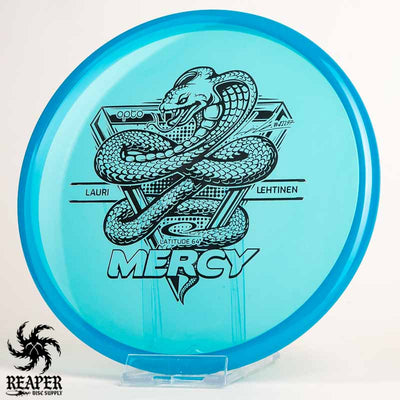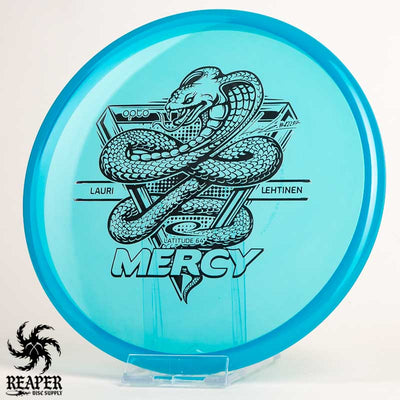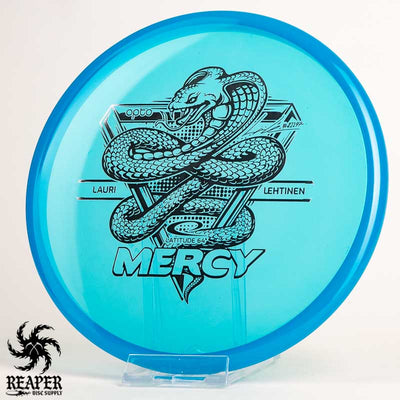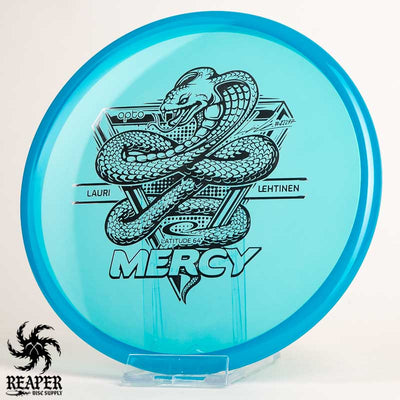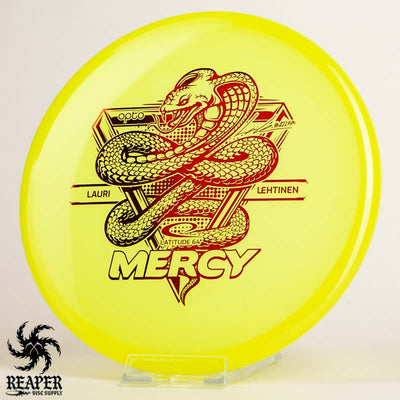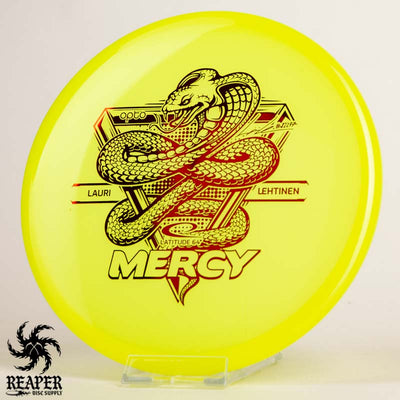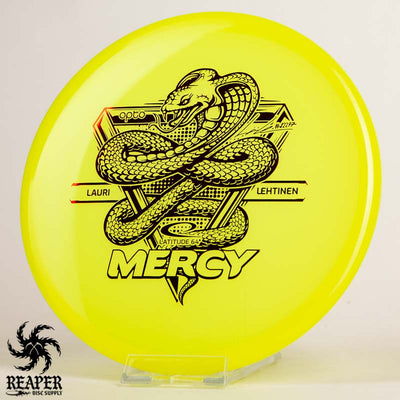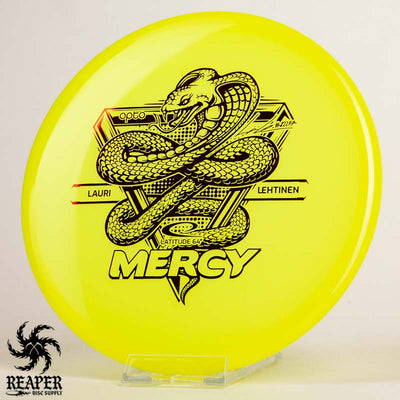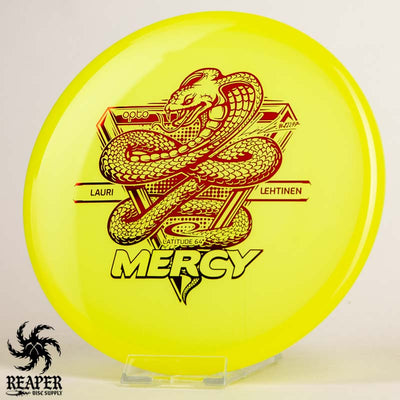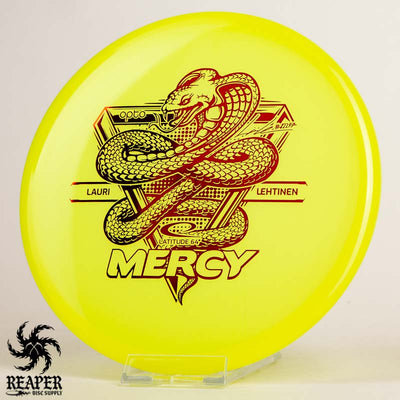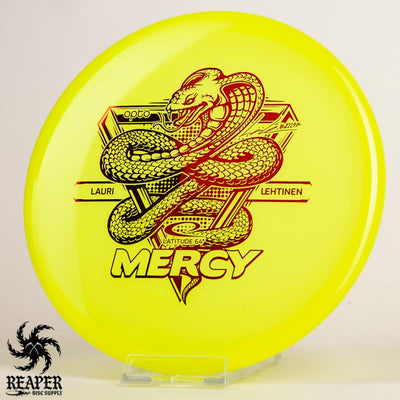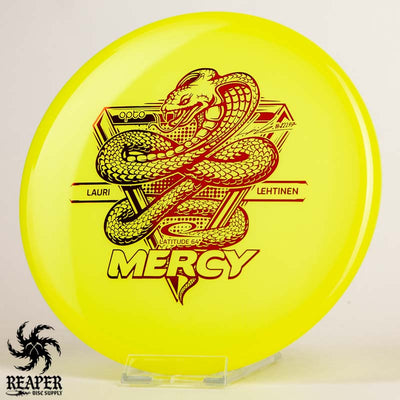 This Latitude 64 Opto Mercy Lauri Lehtinen Tour series putter is perfect for approach shots and has a sweet cobra stamp! Latitude 64's Opto is a highly durable premium-grade plastic that reminds me a lot of Discmania's Active Premium plastic.
The Latitude 64 Mercy is a beginner-friendly disc golf putter that can be used to shape any line and has a ton of glide. This disc is excellent for tunnel shots, upshots, and drives off the tee under 175.'
Give the Latitude 64 Mercy a shot and it may quickly become your new favorite throwing putter!
Similar flying putters: Thought Space Ethereal Praxis, MVP R2 Neutron Nomad, Innova Champion Luster Invader
Latitude 64 Opto Mercy Flight Numbers
Speed

: 2

Glide

: 4

Turn

: 0

Fade

: 1
Commonly used for: Putt & approach
Stability: Stability
Experience: Any
Rim: Beadless
Dimensions & Specs
Height

: 2.1 cm

Rim Depth

: 1.5 cm

Rim Thickness

: 1.1 cm

Diameter

: 19.1 cm

Flexibility

: 7.94

Max Weight:

 176 gr