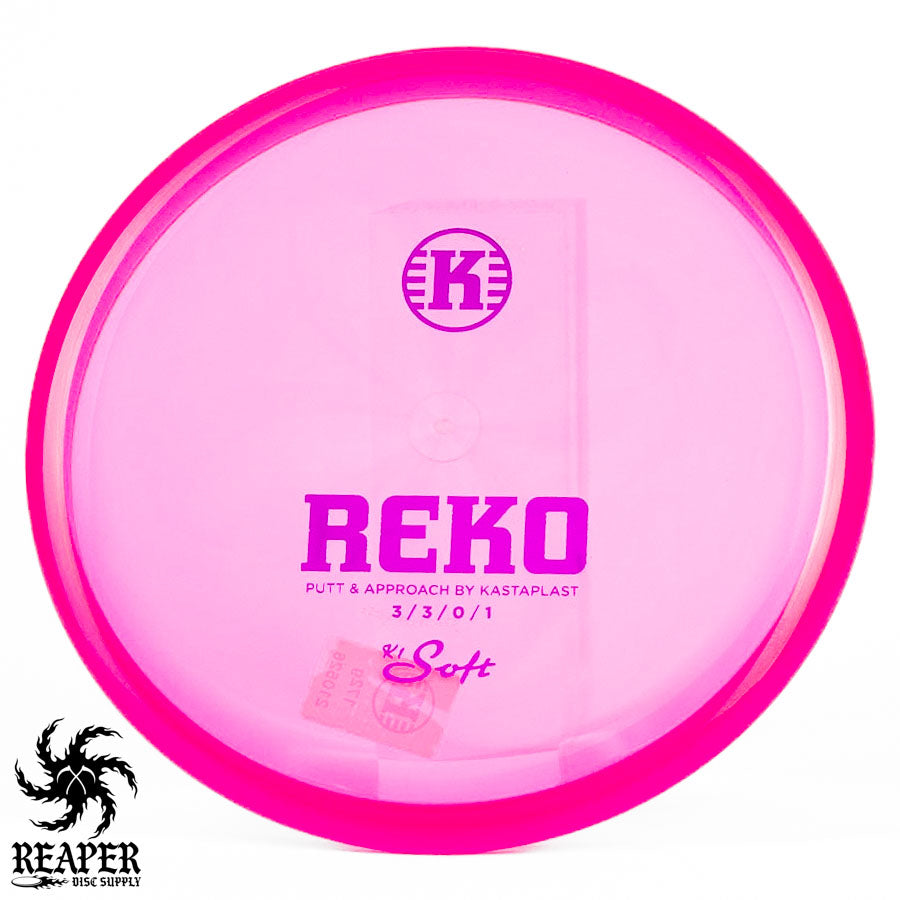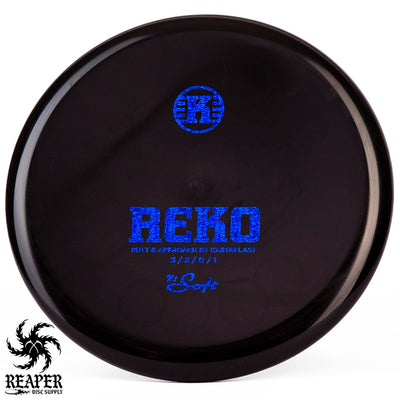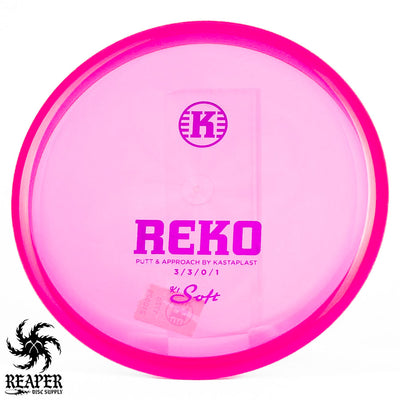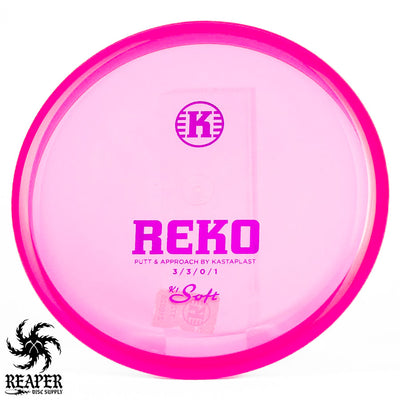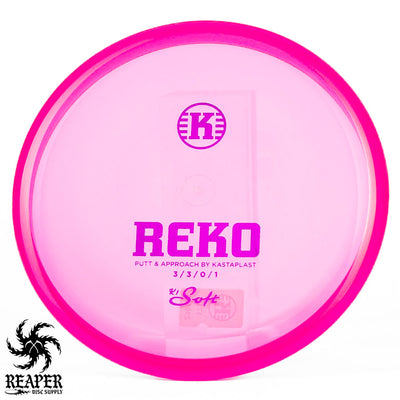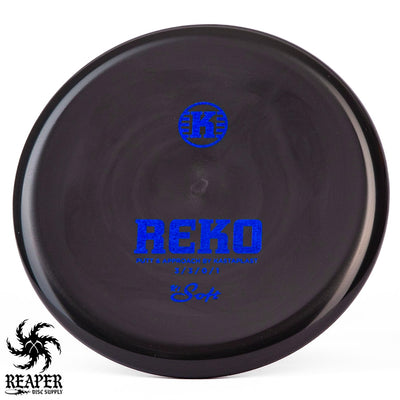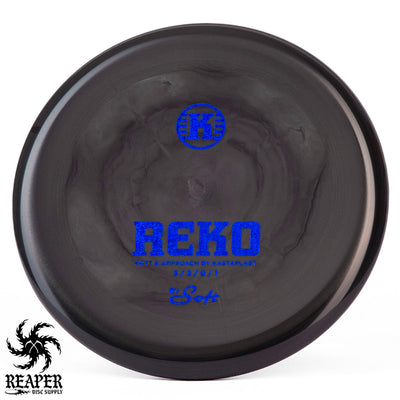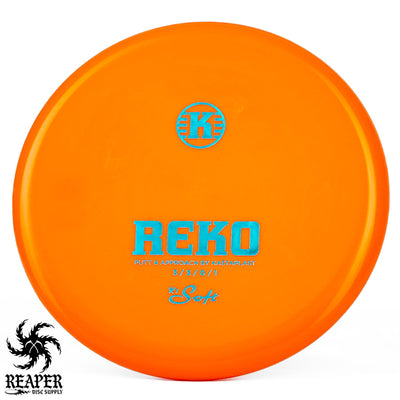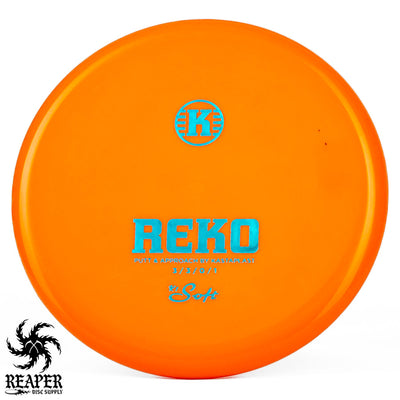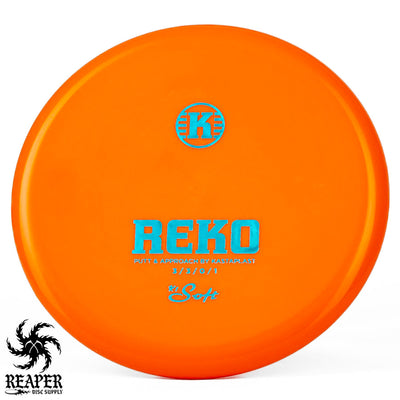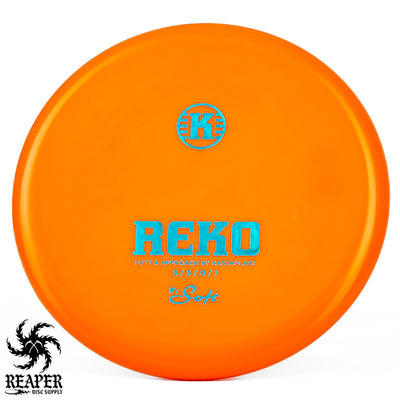 The Kastaplast K1 Soft Reko Kastaplast K1 Soft Reko is a stable disc golf putter that is also used as an approach disc or driving putter.
We also have the Reko in K3, Reko in K1, and Reko in K3 Hard.
K1 Soft Reko Flight Numbers
Speed

: 3

Glide

: 3

Turn

: 0

Fade

: 1
Commonly used for: Putt & Approach
Stability: Stable
Experience: Any
Rim: Beaded
Dimensions & Specs
Height

: 1.8 cm

Rim Depth

: 1.4 cm

Rim Thickness

: 1.0 cm

Diameter

: 21.2 cm

Flexibility

: 10.43 kg

Max Weight: 

176.0 gr
Kastaplast K1 Soft Reko Review
If you've never thrown K1 Soft plastic before, it is a little more grippy than traditional K1 plastic and is also more flexible.
The flight of the Reko Soft is very reliable, straight, and stable, with a small amount of fade when it starts to slow down. It has a comfortable, rounded profile that feels smooth and natural in the hand, whether you are stepping up to putt or driving with power off the tee (even for players with smaller hands).
The K1 Soft Reko is a fantastic addition to any player's bag, so grab one today!