Kastaplast K1 Soft Jarn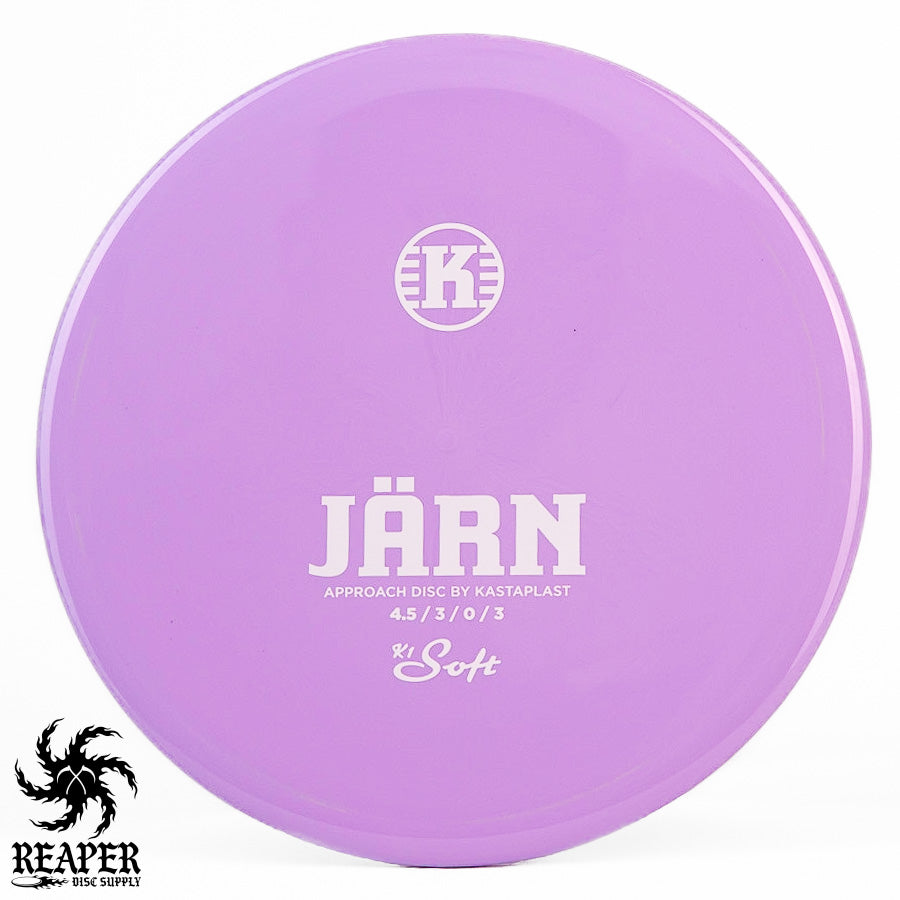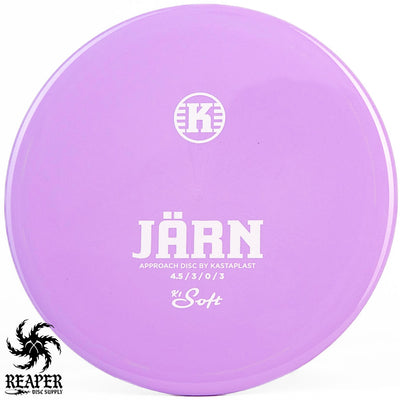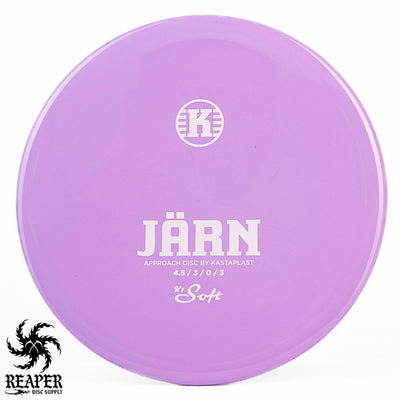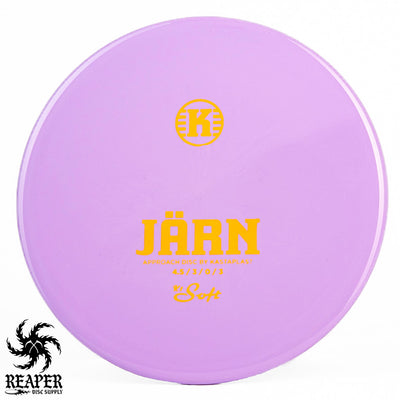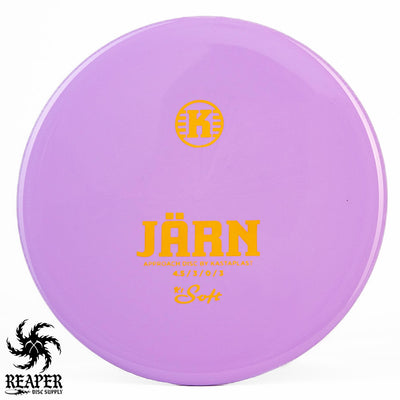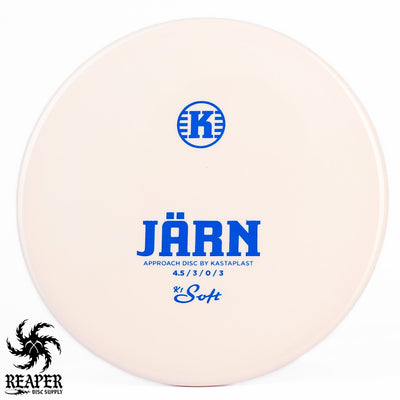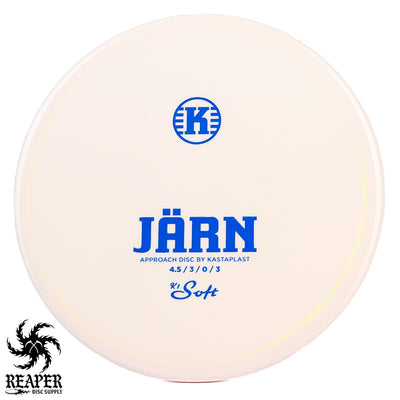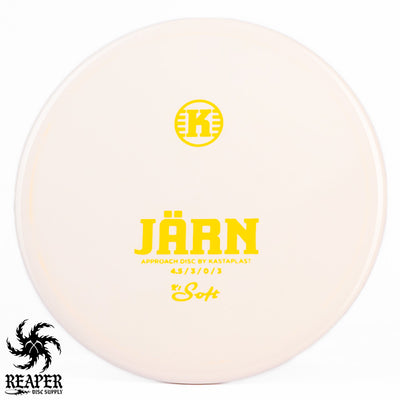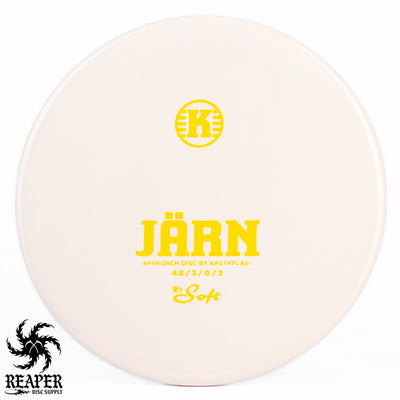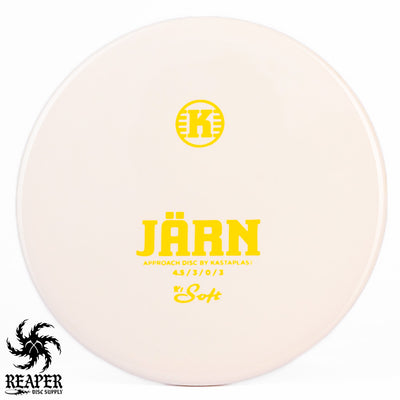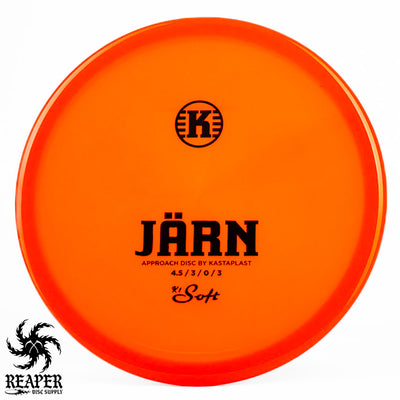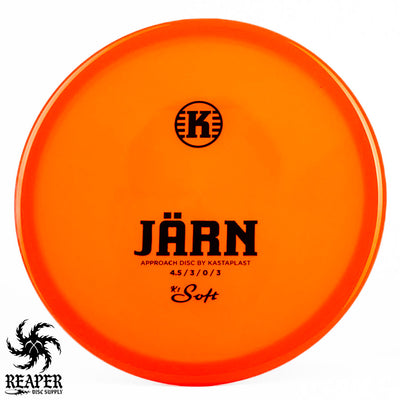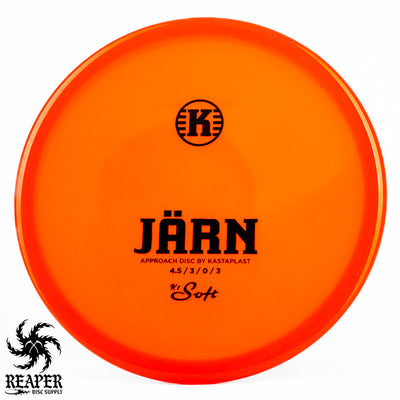 Meet your new trusty approach companion for the game - the Kastaplast K1 Soft Järn. Designed for overstable upshots and approaches, this disc shines in its ability to defy headwinds with reassuring predictability.

Crafted from Kastaplast's K1 Soft plastic, it holds a perfect balance of grip and flex - making every throw feel just right. This plastic not only feels great, but the added flexibility helps it sit down faster with less skip.
The flight pattern is exceptional - it's a master of flex shots and hyzers alike. Plus, its low-profile design offers an effortless grip.

Carrying a Speed of 4.5, Glide of 3, Turn of 0, and Fade of 3, the Järn is perfect for approach, control, and flex shots.
The K1 Soft Järn is the Kastaplast disc that was worth the wait. It's game-changing, and game-loving, just like us.
Shop more Kastaplast Jarns here.
Flight Numbers
Speed: 4.5
Glide: 3
Turn: 0
Fade: 3
Beginner Friendly?: Somewhat
Disc Type: Approach
Stability: Overstable
Plastic: K1 Soft
Shot Types: Approach, Control, Flex
PDGA Dimensions
Height: 1.8 cm
Rim Depth: 1.4 cm
Rim Thickness: 1.3 cm
Diameter: 21.3 cm
Flexibility: 9.77 kg
Max Weight: 176.8 gr