Kastaplast Gote (K1)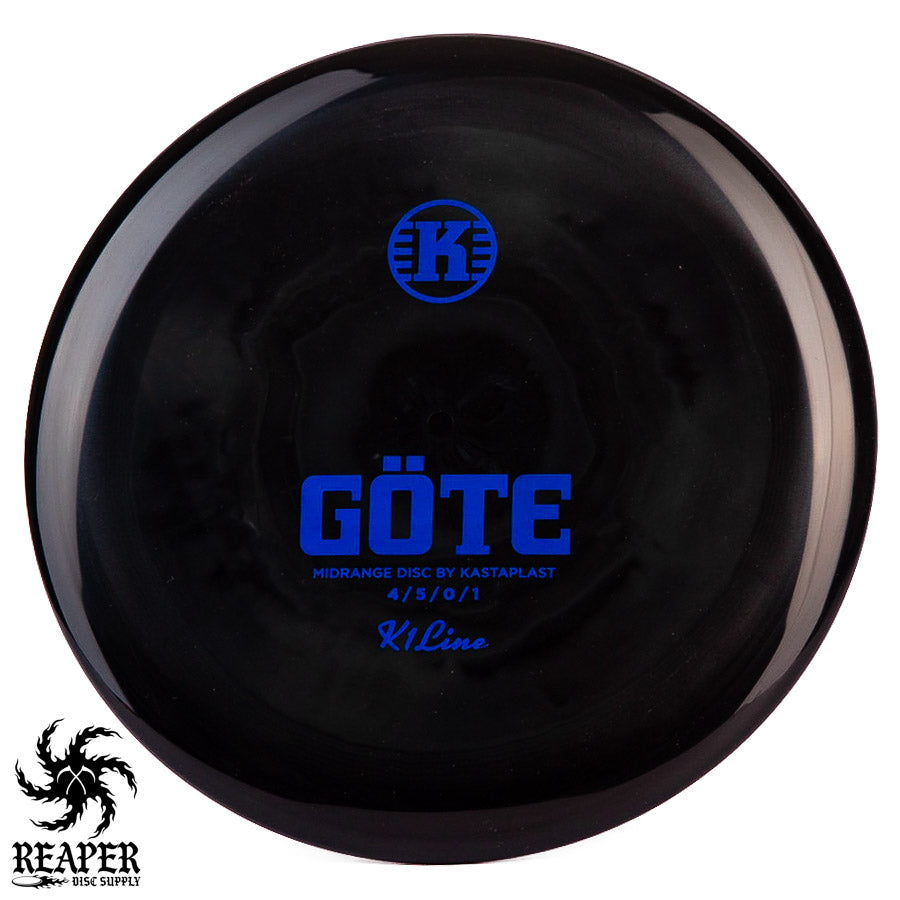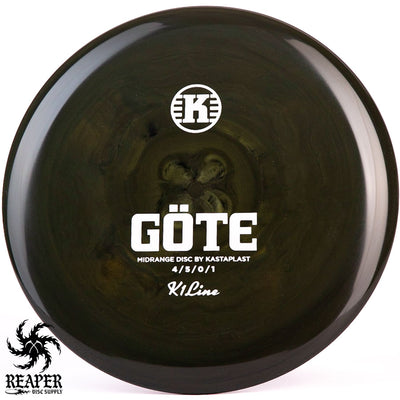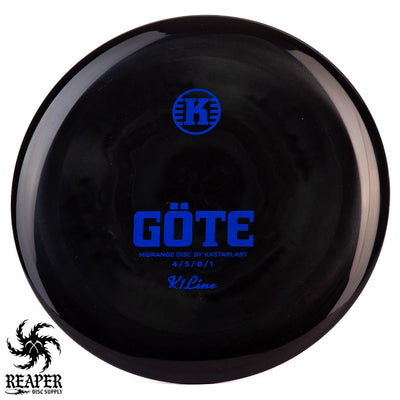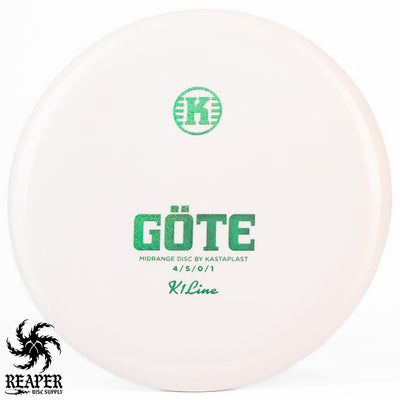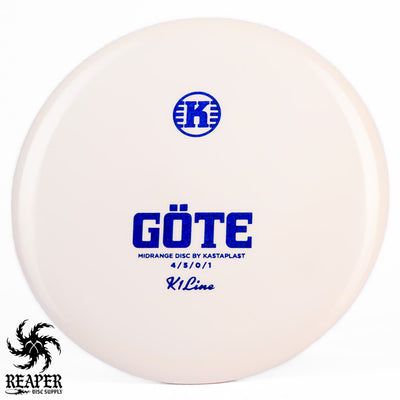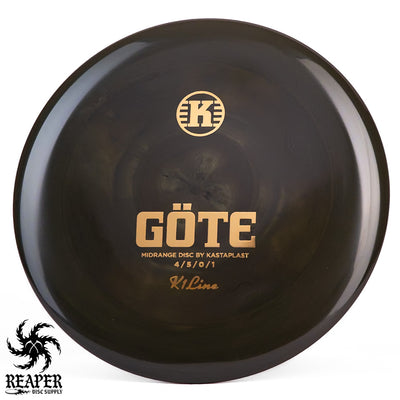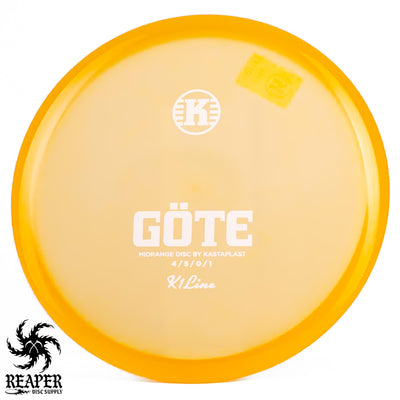 The Kastaplast Gote (K1) is a stable 4-speed midrange that is easy to throw for players of all skill levels. The K1 Gote is basically the big brother to the Kastaplast Svea: similar feeling but with more stability and a little bit less speed.
The Gote is perfect for straight, low-ceiling tunnel shots through narrow gaps but can be used for a ton of different lines due to its versatility.
If you are looking for a stable midrange that is made with ultra-premium plastic that will last for a long time look no further than the Kastaplast K1 Gote!
You may also like the K1 Kaxe Z (more overstable) or the Kastaplast Jarn (approach disc).
Kastaplast Gote Flight Numbers
Speed

: 4

Glide

: 5

Turn

: 0

Fade

: 1
Commonly used for: Midrange
Stability: Stable
Experience: Any
Rim: Beadless
K1 Gote PDGA Specs
Height

: 2.1 cm

Rim Depth

: 1.3 cm

Rim Thickness

: 1.3 cm

Diameter

: 21.9 cm

Flexibility

: 7.14 kg

Max Weight:

 181.8 gr