Kastaplast K1 Glow Grym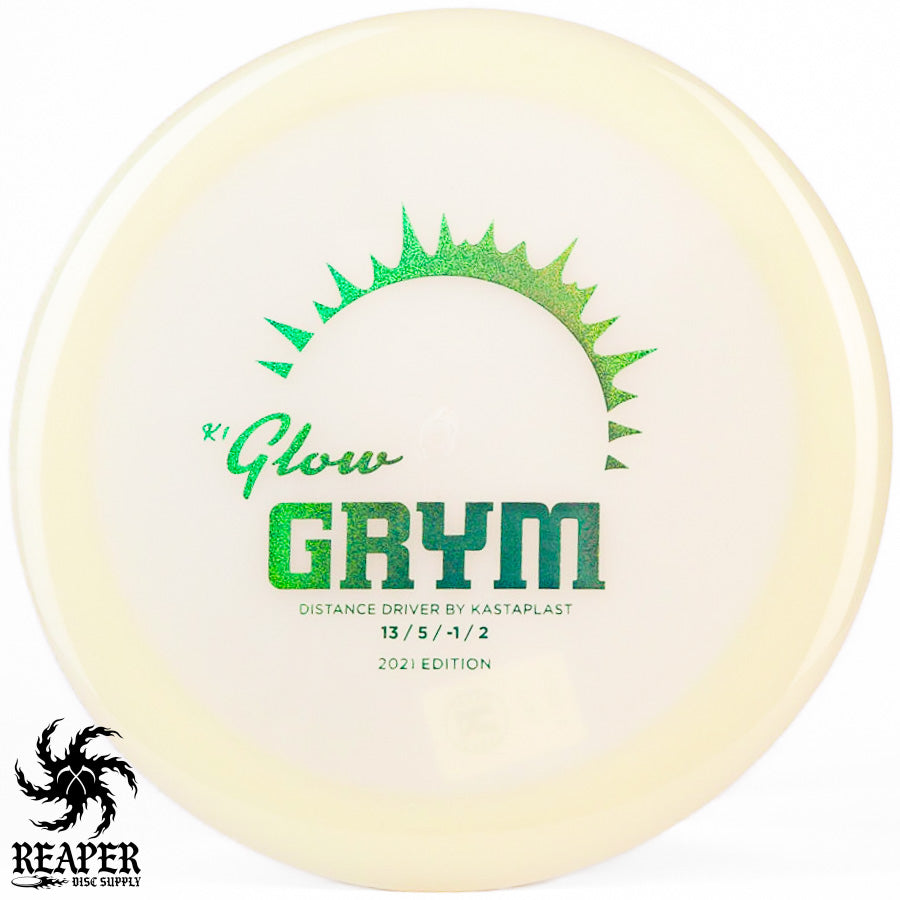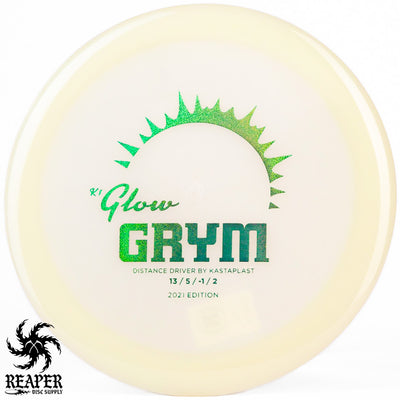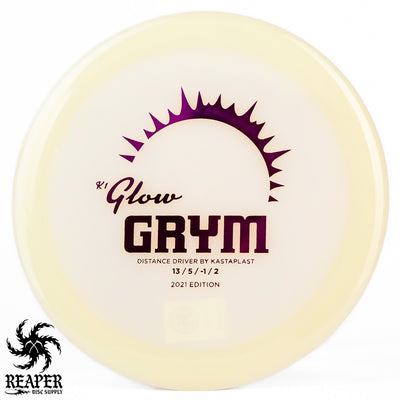 Ride the night sky with the Kastaplast K1 Glow Grym distance driver. Designed for those long, smooth S-curves and tailwind bombs, the Grym is as relentless as you are.
Crafted with K1 Glow Line plastic, it's as durable as a tank and yet, has a delightful balance of firmness and gumminess that'll make your fingers sing. Not just for the power throwers, it's a workhorse for every common player out there. Slim, comfortable 22mm rim?
Check. Awesome glow for those after-dark adventures? Check. Whether you're looking for a go-to driver or a high-flying hang glider, the Grym is set to impress. And remember, Grym is Swedish for awesome... and we think that says it all.
Flight Numbers
Speed: 13
Glide: 5
Turn: -1
Fade: 2
Commonly used for:
Distance Drives
Stability:
Stable
Experience:
Intermediate to Advanced
Rim:
Beadless
PDGA Dimensions
Height: 1.8 cm
Rim Depth: 1.1 cm
Rim Thickness: 2.2 cm
Diameter: 21.1 cm
Flexibility: 9.85 kg
Max Weight: 175.1 gr