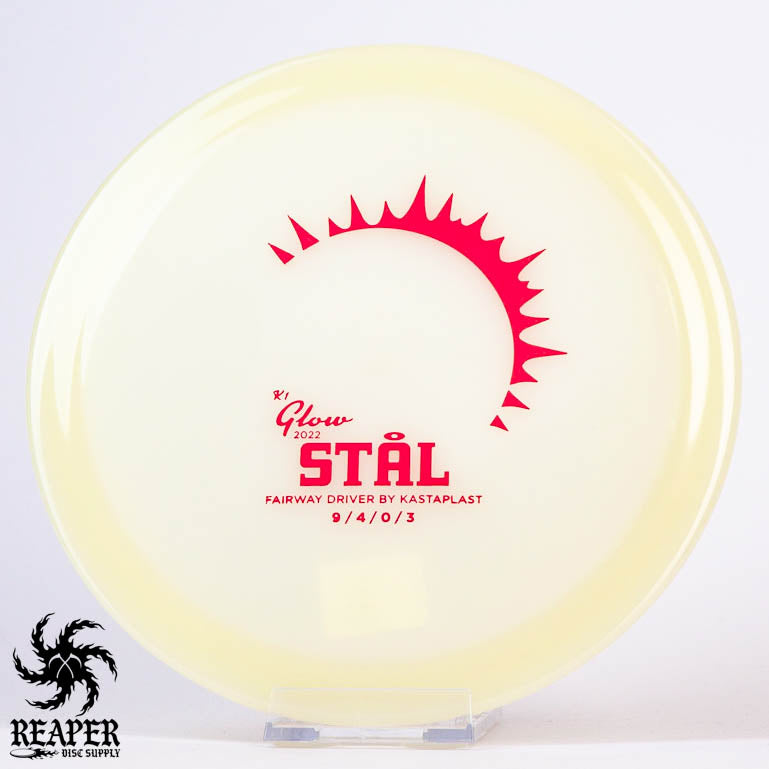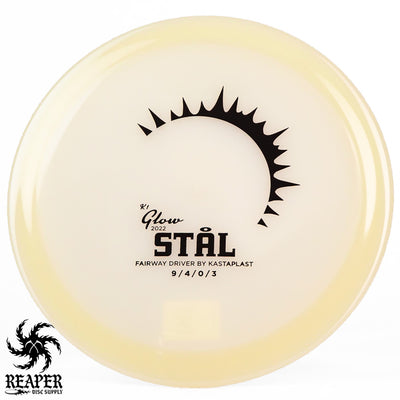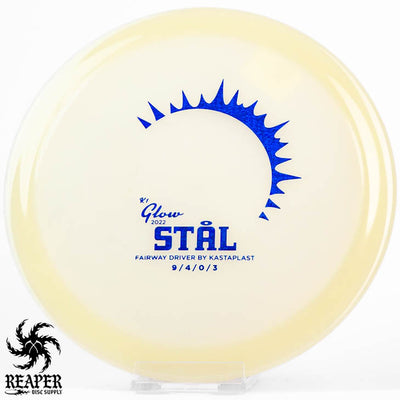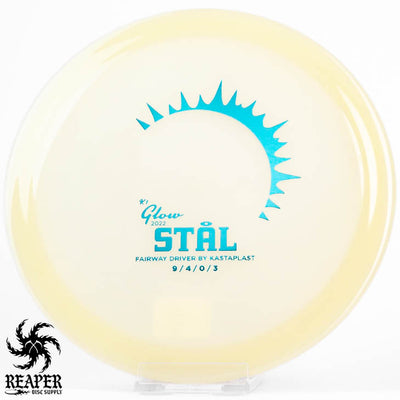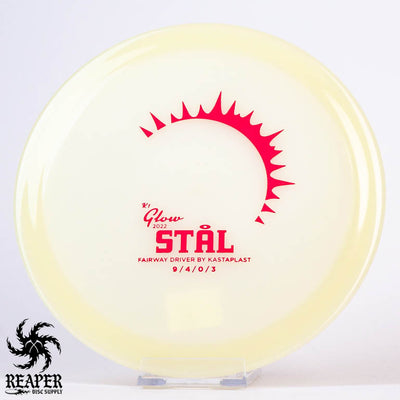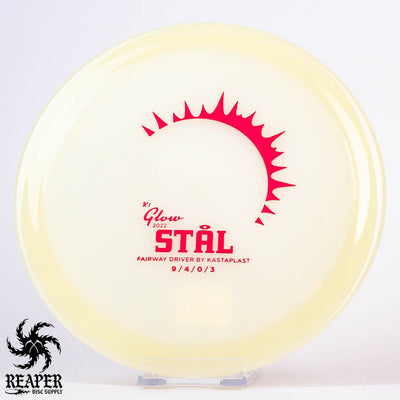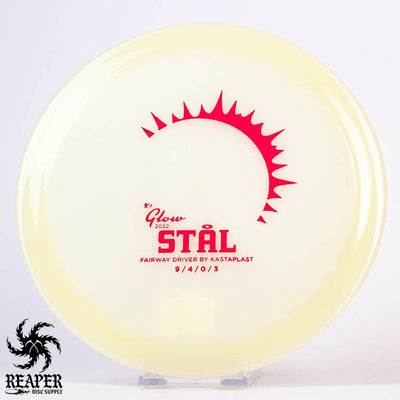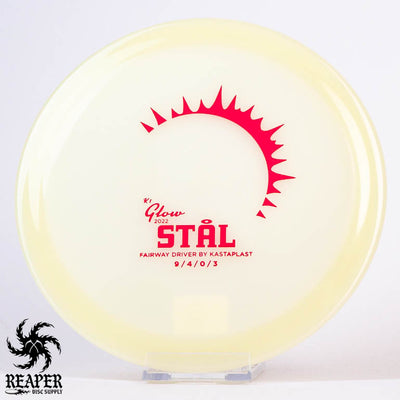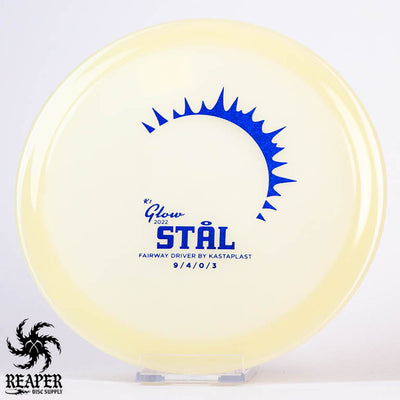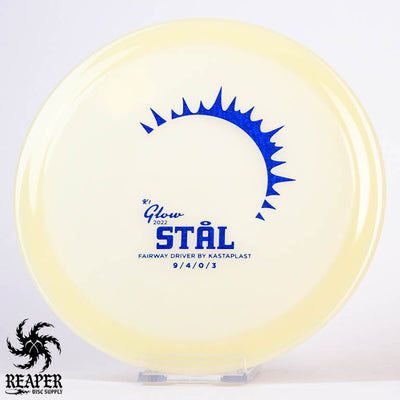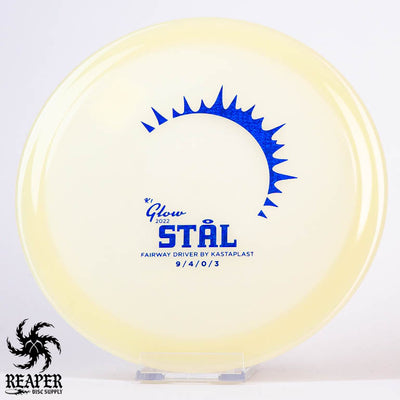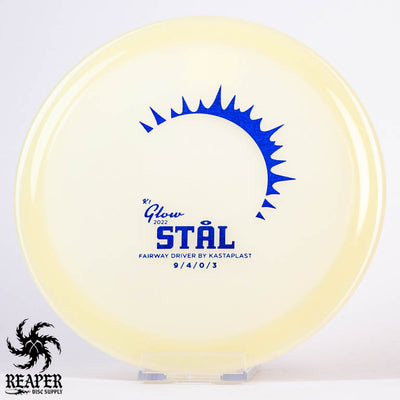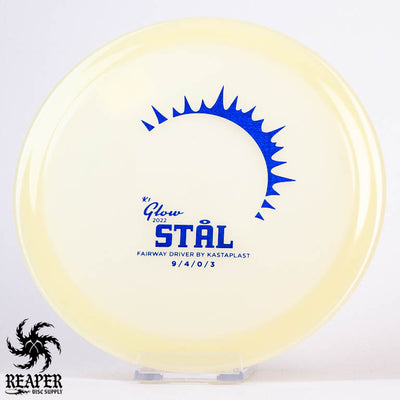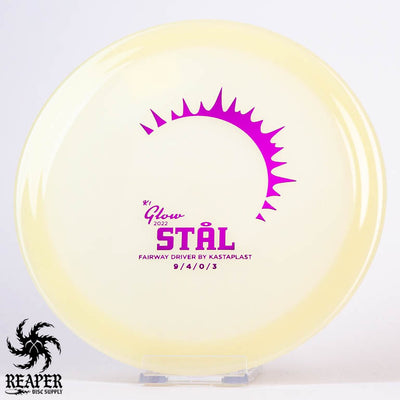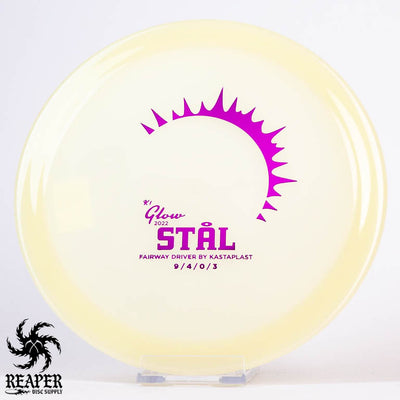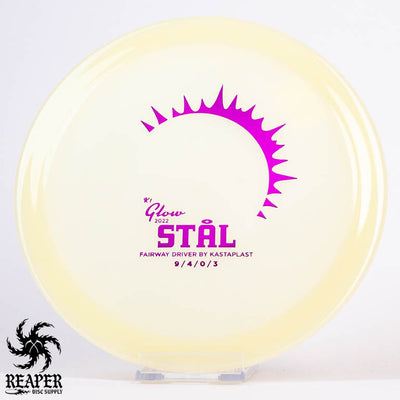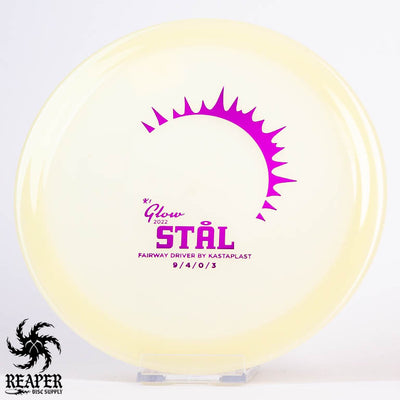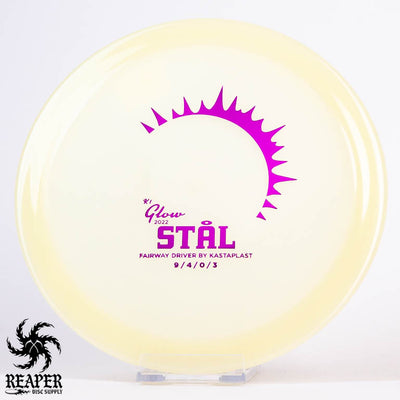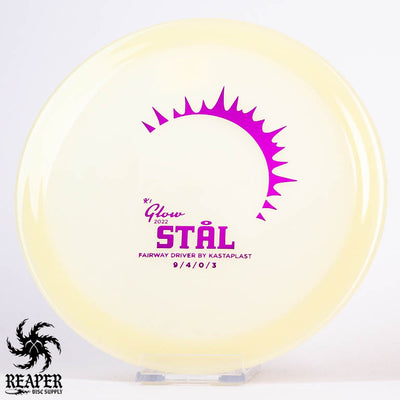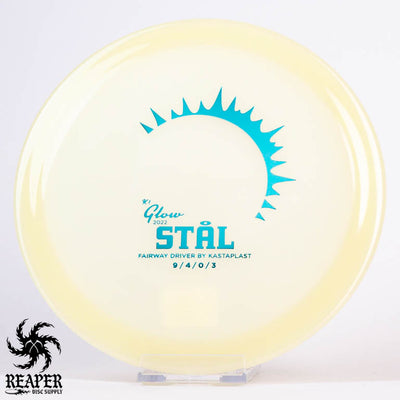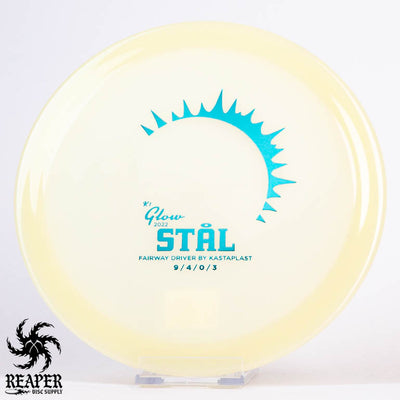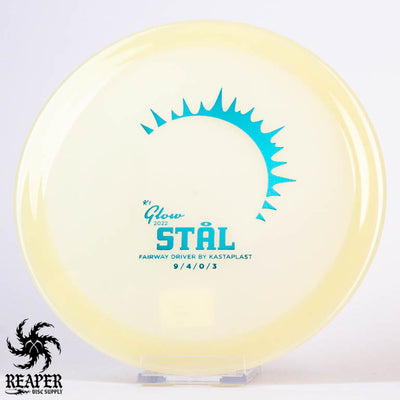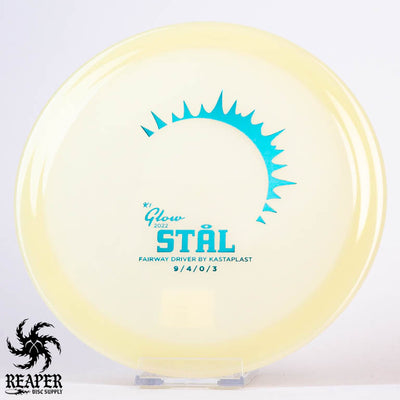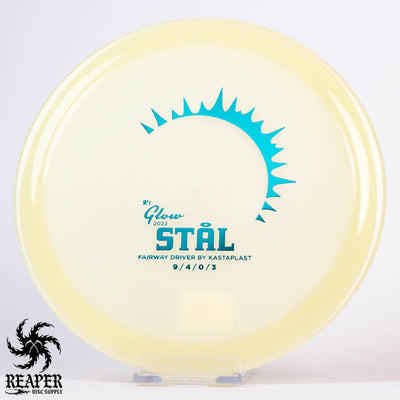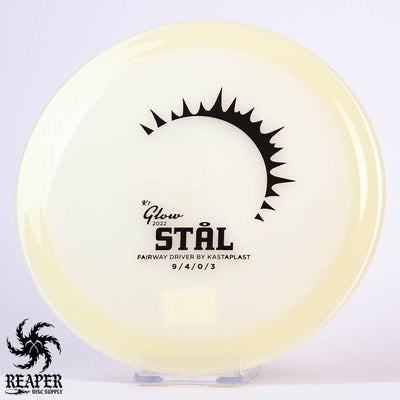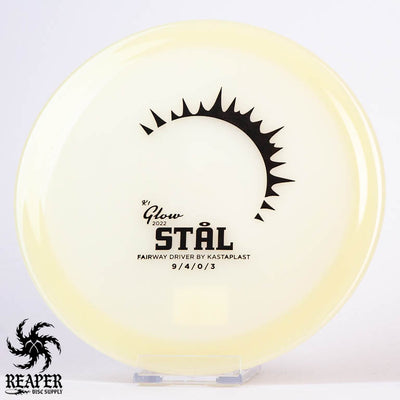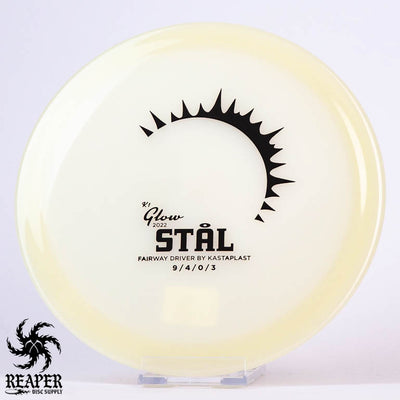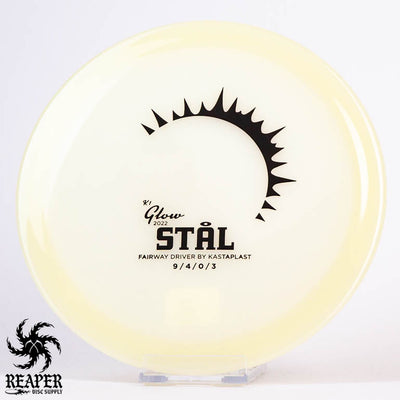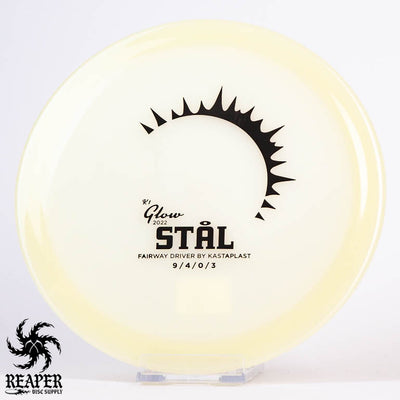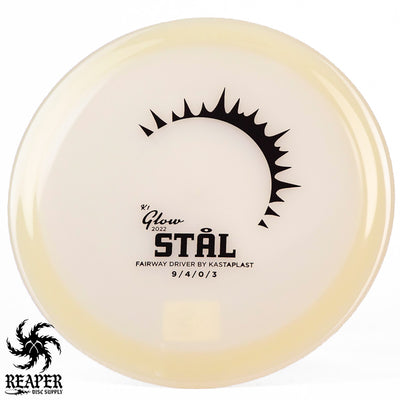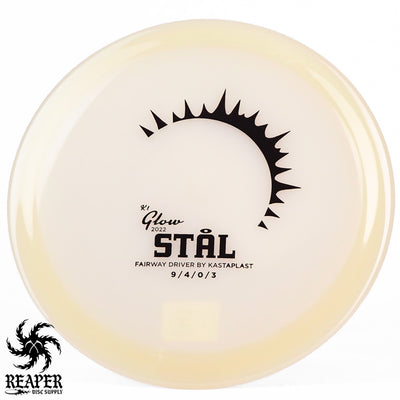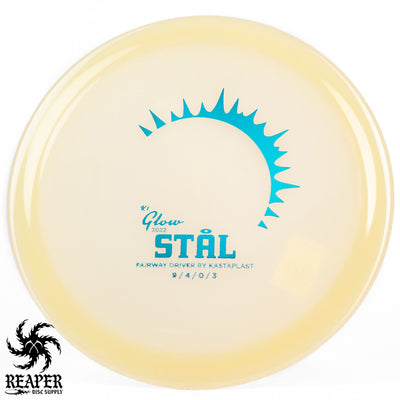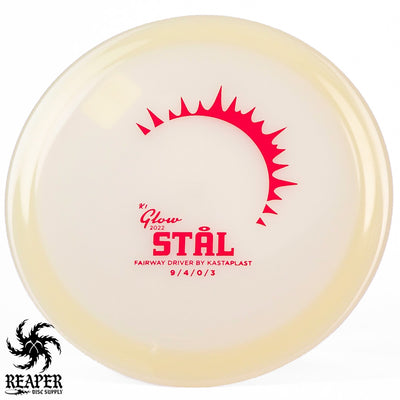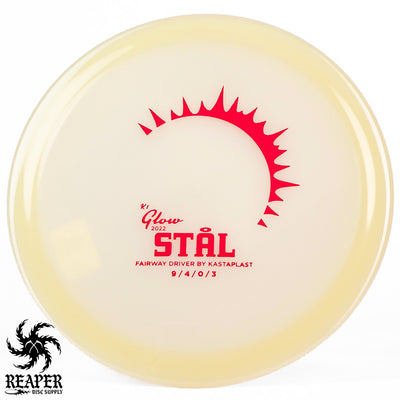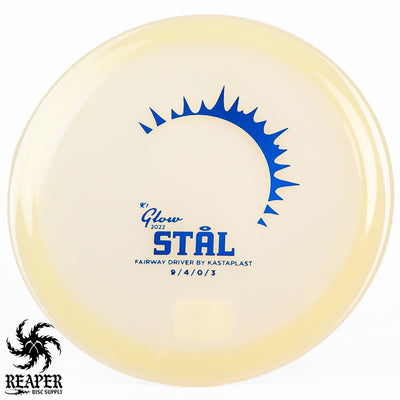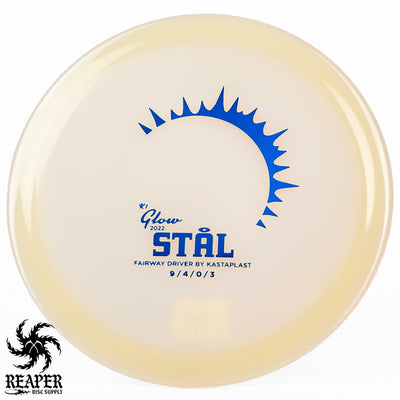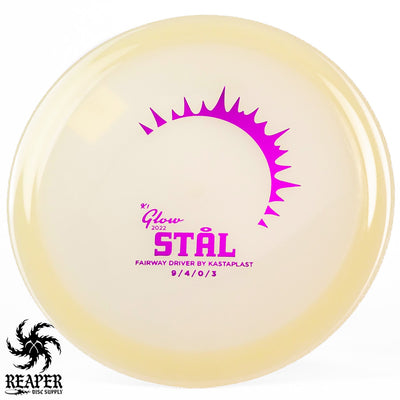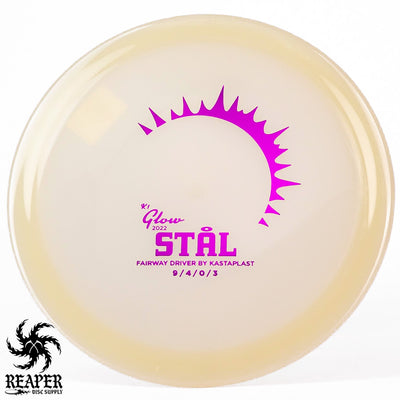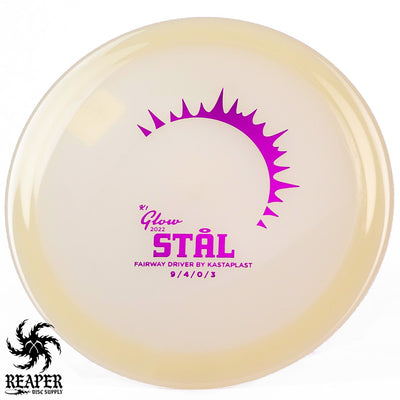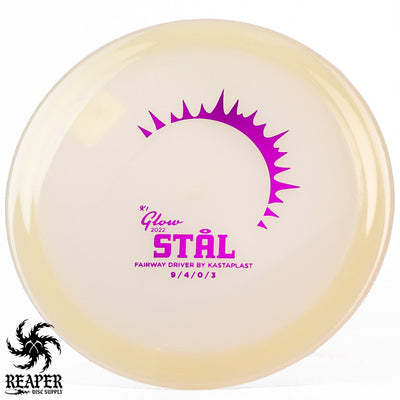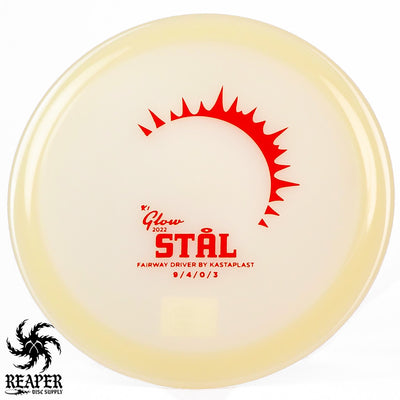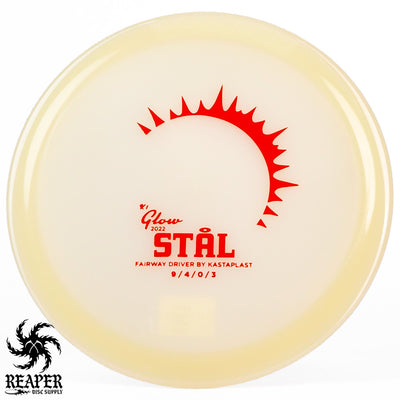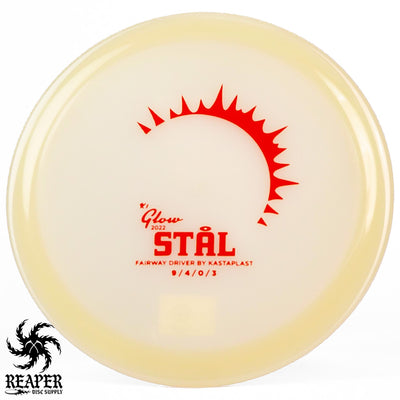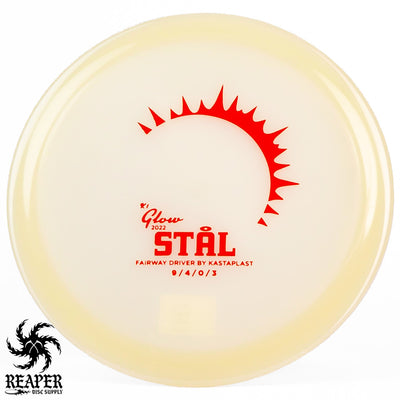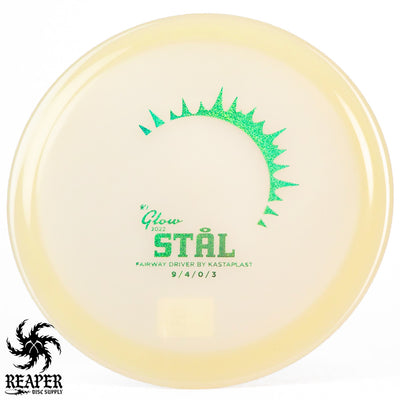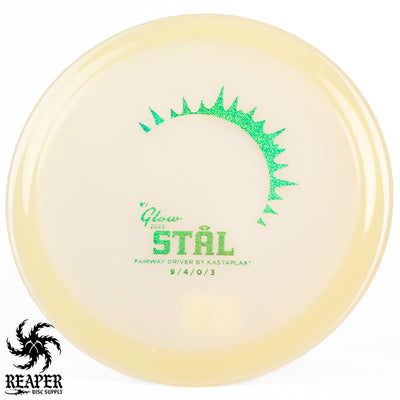 The Kastaplast Glow Stal is made with premium K1 glow-in-the-dark plastic that will light up the sky during your next night round! K1 Glow is highly regarded as one of the brighter disc golf glow plastics and it is incredibly comfortable in the hand.
Don't miss your chance to add an overstable driver to your bag with these K1 Glow Stahls!
Checkout more here: Kastaplast Stahl Driver
You can shop all of our Kastaplast glow discs including the Glow Grym X and Glow Grym.
Flight Numbers
Speed

: 9

Glide

: 4

Turn

: 0

Fade

: 3
Commonly used for: Fairway Driver
Stability: Overstable
Experience: Advanced
Rim: Beadless
Dimensions & Specs
Height

: 1.8 cm

Rim Depth

: 1.1 cm

Rim Thickness

: 1.9 cm

Diameter

: 21.1 cm

Flexibility

: 11.0 kg

Max Weight:

 175.1 gr