Innova Champion Eagle (Reaper Edition)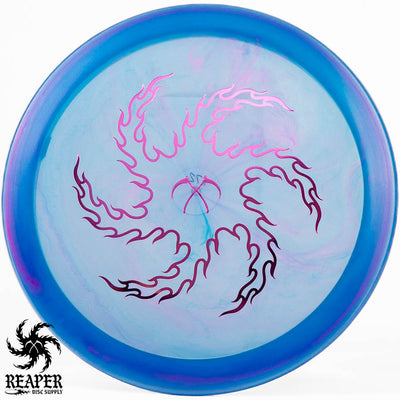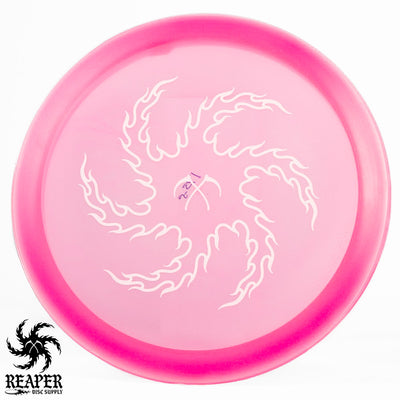 Elevate your game with the Innova Champion Eagle!
This overstable fairway driver excels in accuracy, making it a favorite among disc golf enthusiasts. With its high-speed turn and powerful fade, it delivers predictable and stable flights even in windy conditions.
Made of durable Champion plastic, the Eagle ensures long-lasting performance and resilience on the course. It's the perfect disc for experienced players aiming for distance without sacrificing control.
Calculate your shots better, and conquer every round with the perfect blend of power and precision with Innova Champion Eagle, the one disc that always soars true. Take flight with confidence and watch your scores drop, one throw at a time with the Eagle in your bag.

Shop more Innova Eagles.
Flight Numbers
Speed: 7
Glide: 4
Turn: -1
Fade: 3
Beginner Friendly?: No
Disc Type: Fairway Driver
Stability: Stable
Shot Types: S curve, Long straight, Fade shots
PDGA Dimensions
Height: 1.6 cm
Rim Depth: 1.2 cm
Rim Thickness: 1.7 cm
Diameter: 21.2 cm
Flexibility: 7.82 kg
Max Weight: 176.0 gr