Dynamic Discs Ricky Wysocki Felon (Lucid-Ice Glimmer)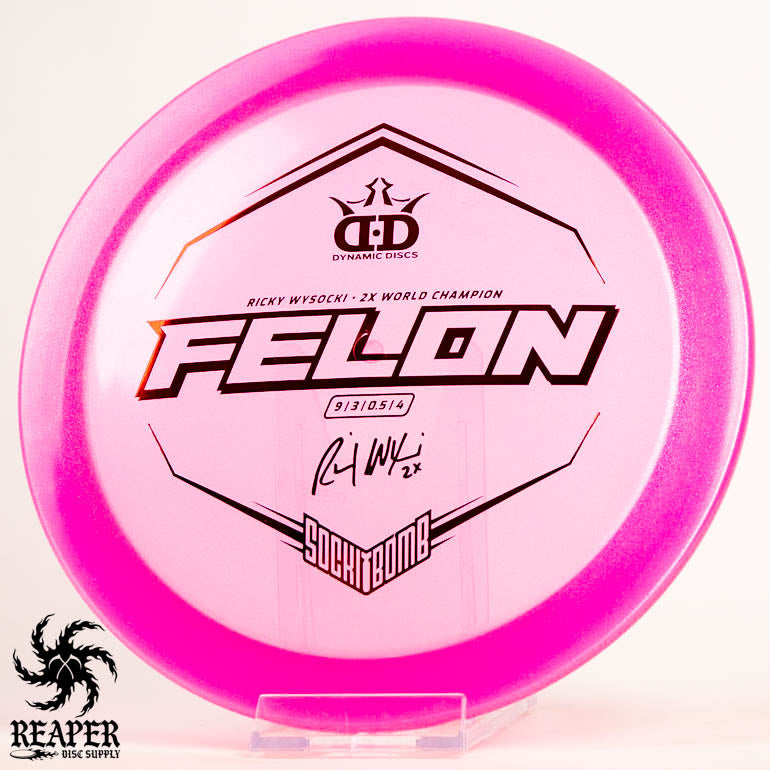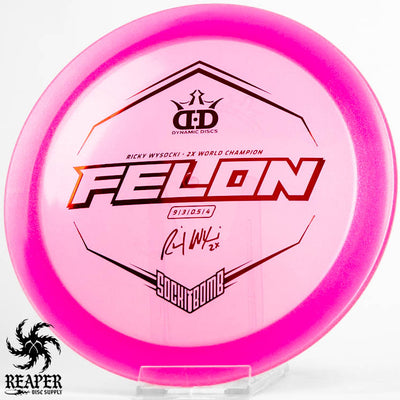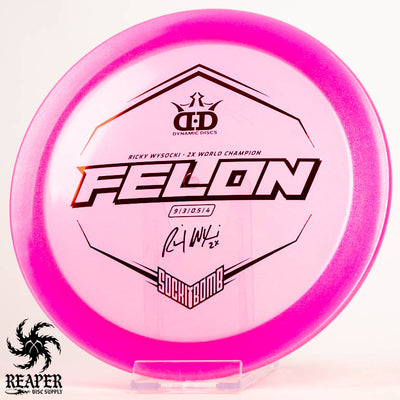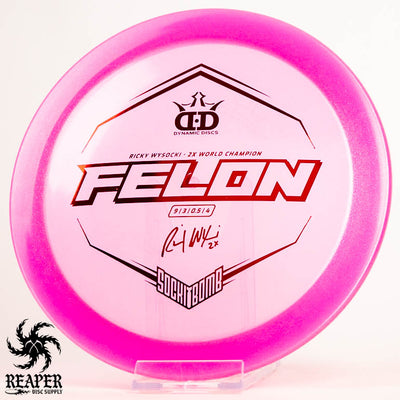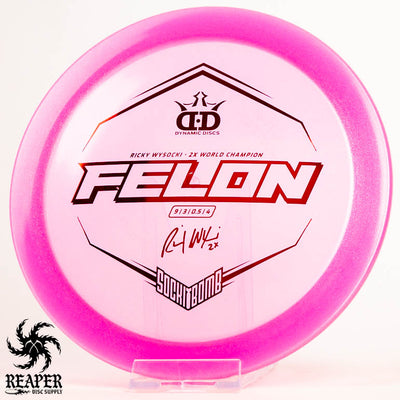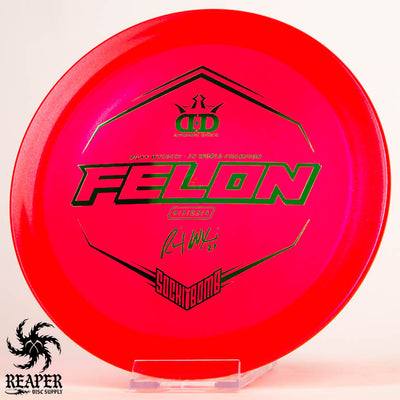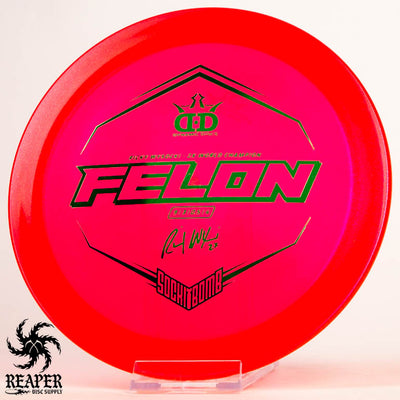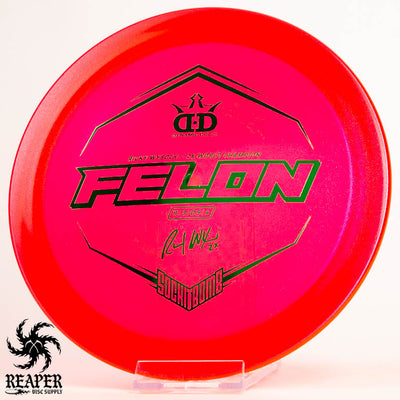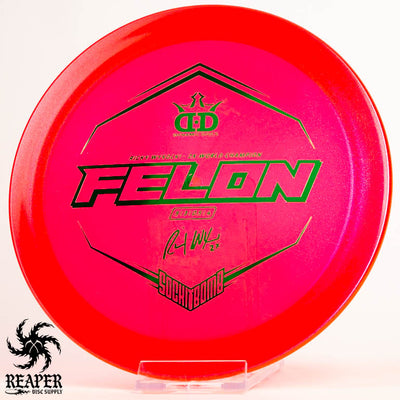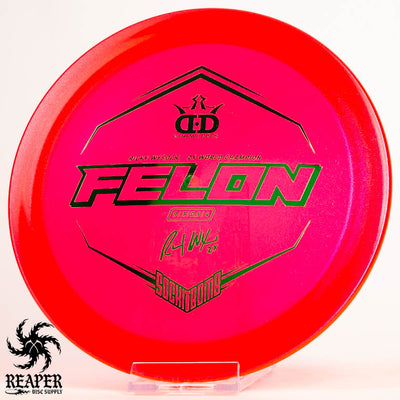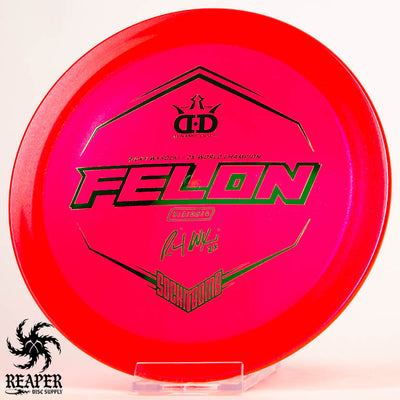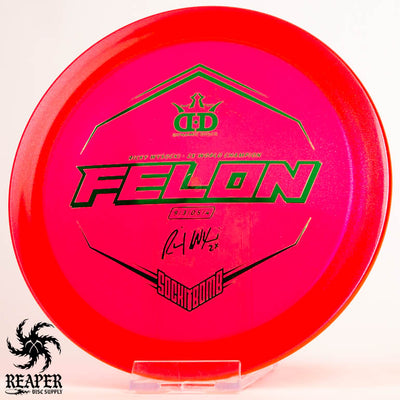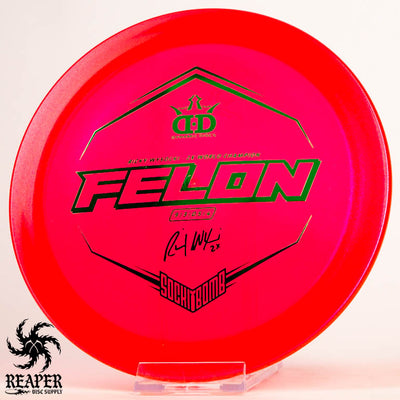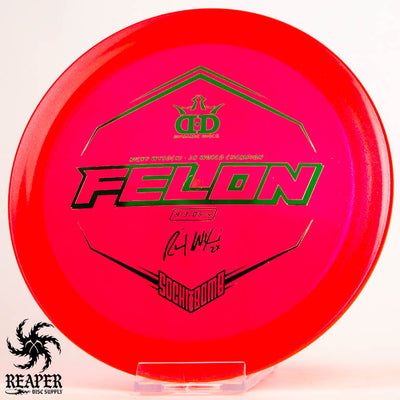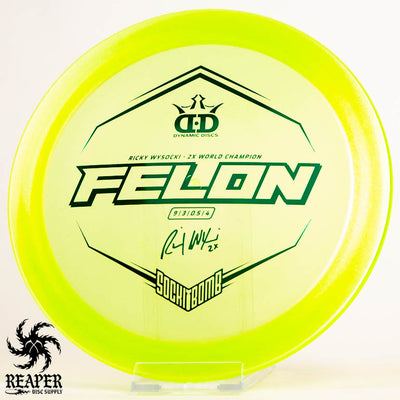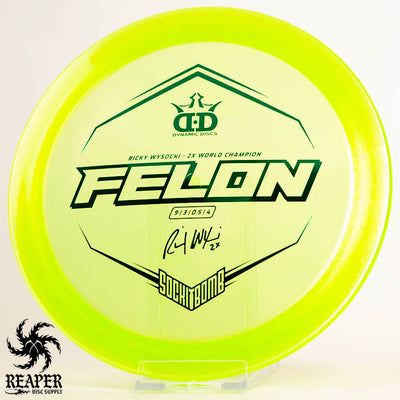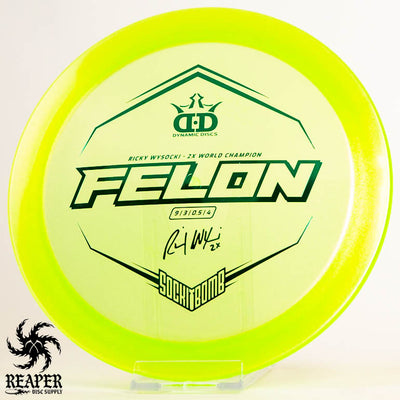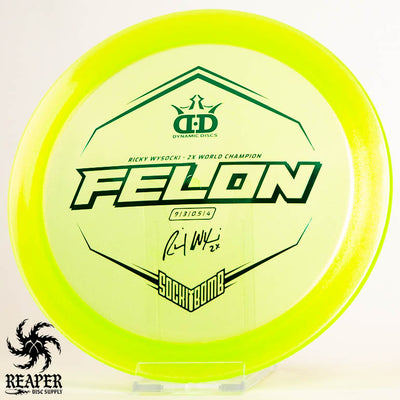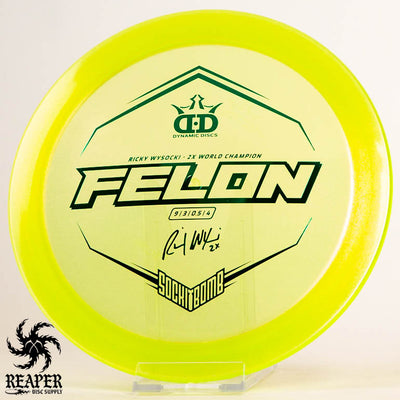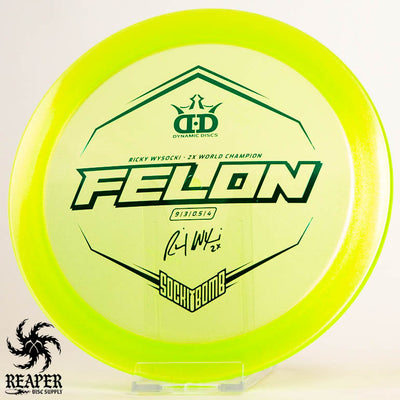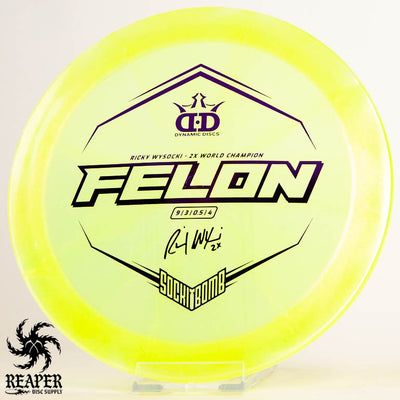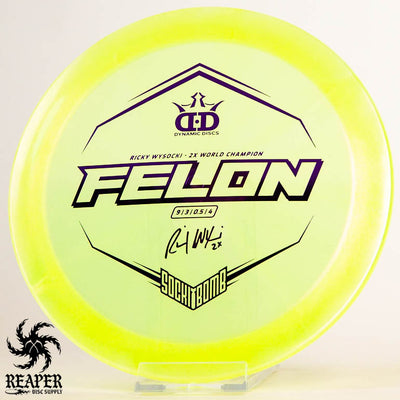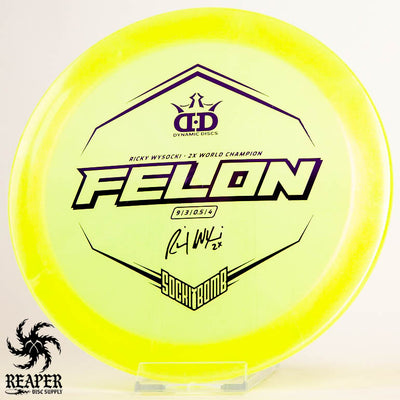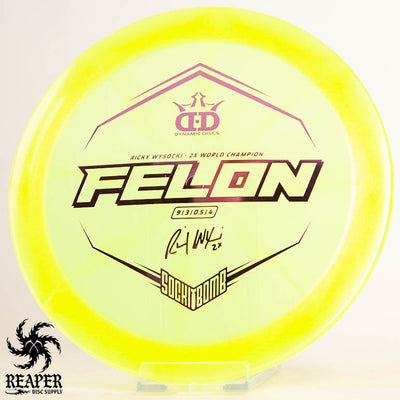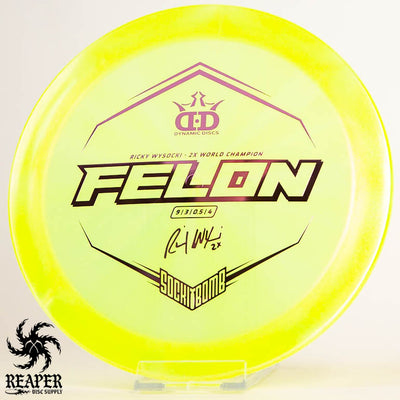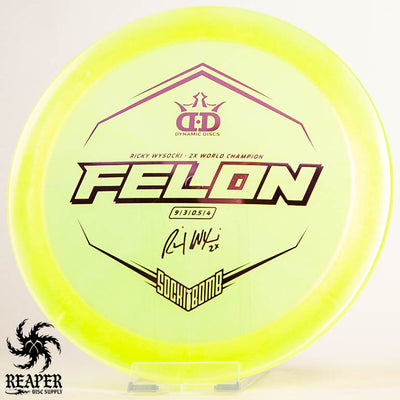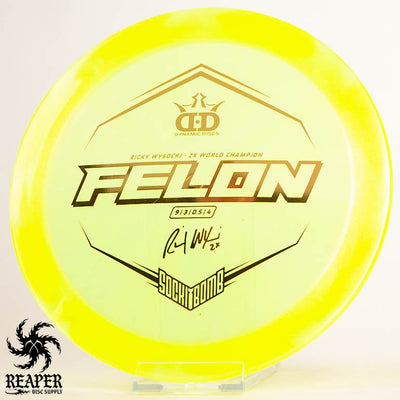 One of Ricky Wysocki's signature discs, these Dynamic Discs Lucid Ice Glimmer Felons are super overstable distance drivers for advanced players. Great for power throwers, forced turnovers, overhand shots, and even forehand rollers.
You may also like: Fuzion Orbit Felon, Lucid Ice Raider, Lucid Enforcer.
Flight Numbers
Speed

: 9

Glide

: 3

Turn

: 0.5

Fade

: 4
Commonly used for: Distance Driver
Stability: 
Experience: Overstable
Dimensions & Specs
Height

: 1.8 cm

Rim Depth

: 1.1 cm

Rim Thickness

: 2.0 cm

Diameter

: 21.2 cm

Flexibility

: 9.30 kg

Max Weight:

 176.0 gr