Dynamic Discs Lucid Chameleon Enforcer (Sockibomb)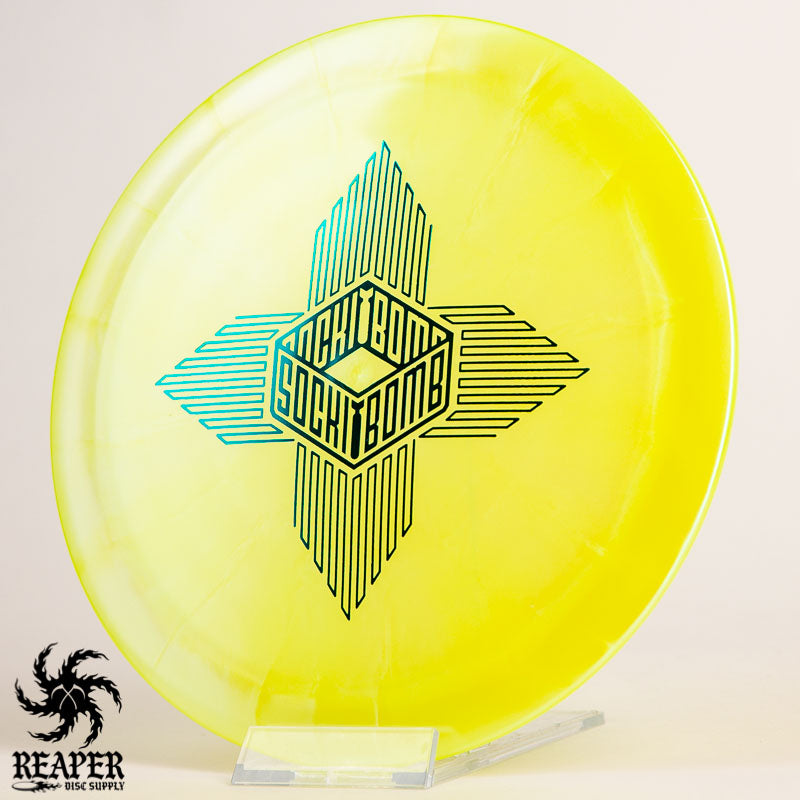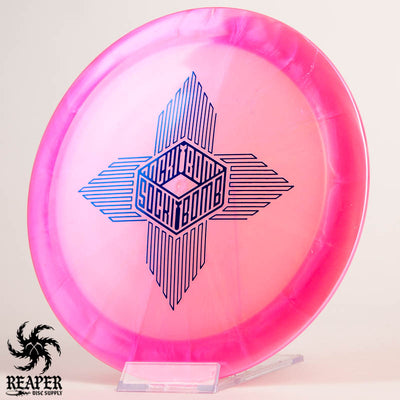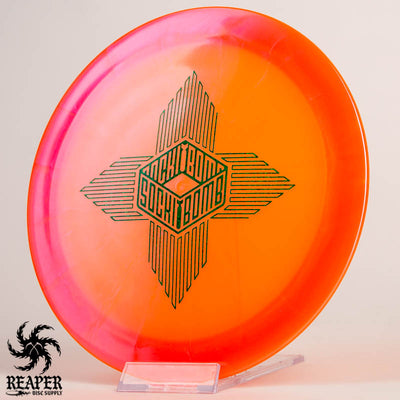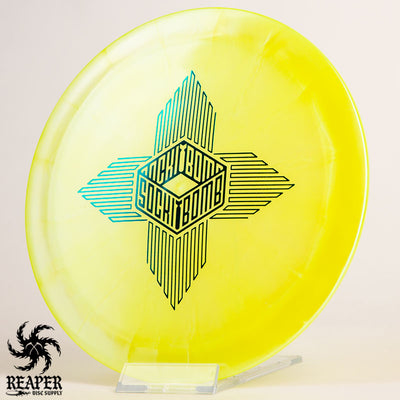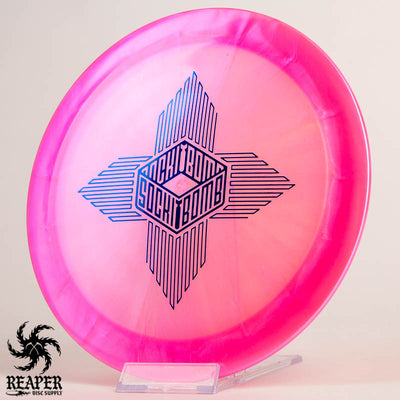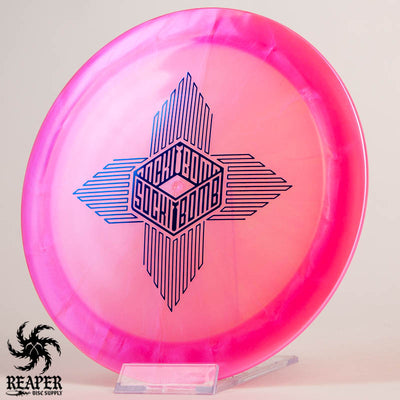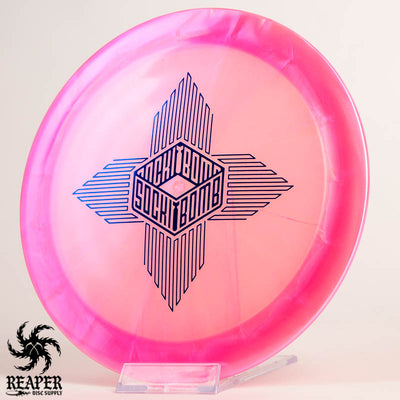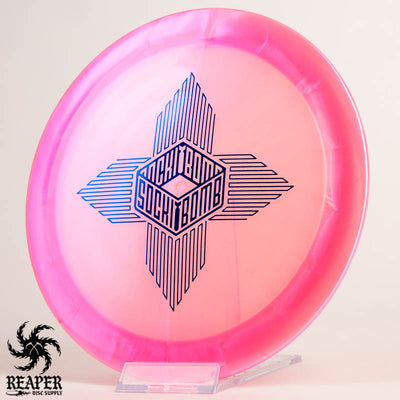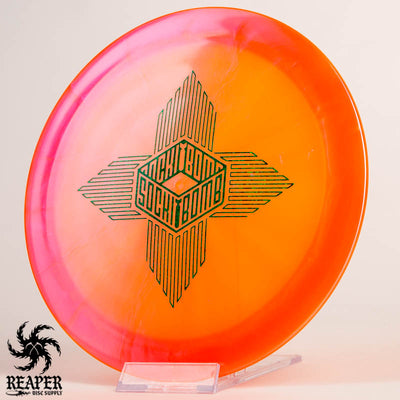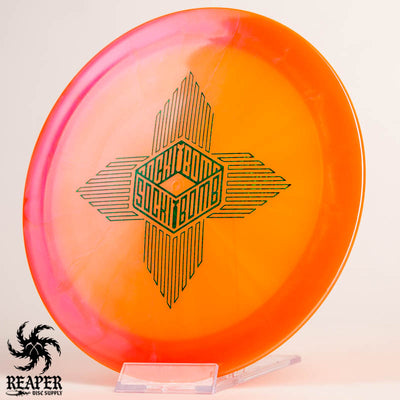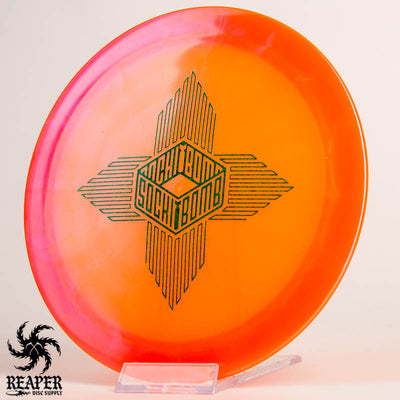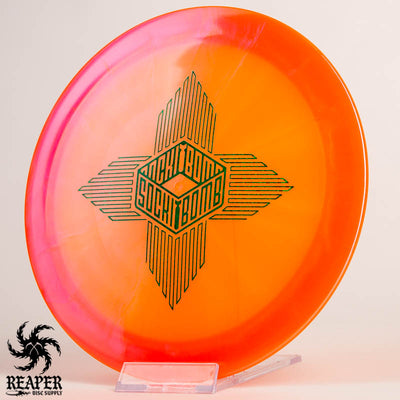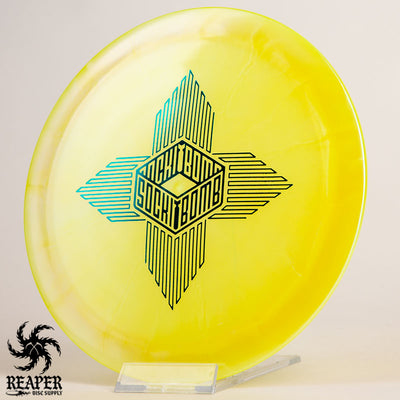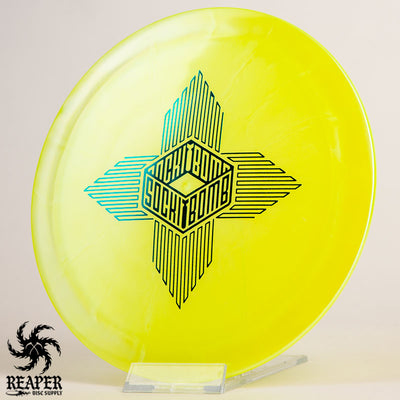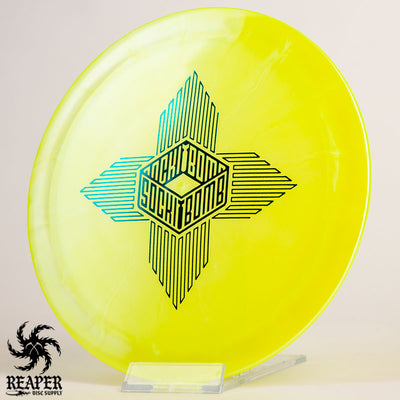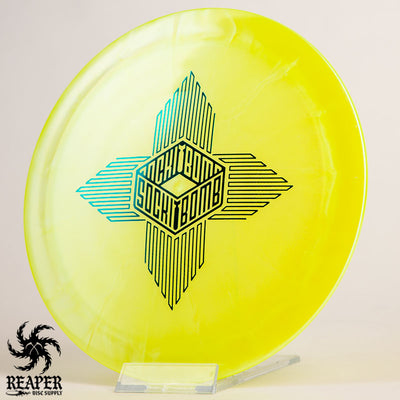 The Dynamic Discs Lucid Chameleon Enforcer features a limited Ricky Wysocki 'Sockibomb' stamp and is made with premium plastic. 
The Enforcer is probably the most comfortable disc golf driver that I have ever handled. The rim isn't too wide or too narrow; it fits so perfectly in the hand both for forehand and backhand shots. It feels remarkably similar to the Dynamic Discs Trespass, too.
This is a very overstable disc and I do not recommend it for beginners. When I first tested this disc it was the most overstable disc in my bag by far. You can get maximum distance from this driver and it fights headwinds effortlessly, which is rare.
As the Enforcer beats in, it becomes much more manageable to throw and works marvelously for long technical drives. When thrown with a pinch of hyzer, it will flip up a little bit and glide for an extended time before fading pretty hard. 
You may also like the Innova Halo Destroyer or Thought Space Ethereal Synapse.
Dynamic Discs Enforcer Flight Numbers
Speed

: 12

Glide

: 4

Turn

: 0.5

Fade

: 4
Commonly used for: Windy distance drives
Stability: Overstable af
Experience: Advanced
Dimensions & Specs
Height

: 1.8 cm

Rim Depth

: 1.1 cm

Rim Thickness

: 2.2 cm

Diameter

: 21.1 cm

Flexibility

: 11 kg

Max Weight:

 175.1 grams