Divergent Discs Max Grip Glow Kraken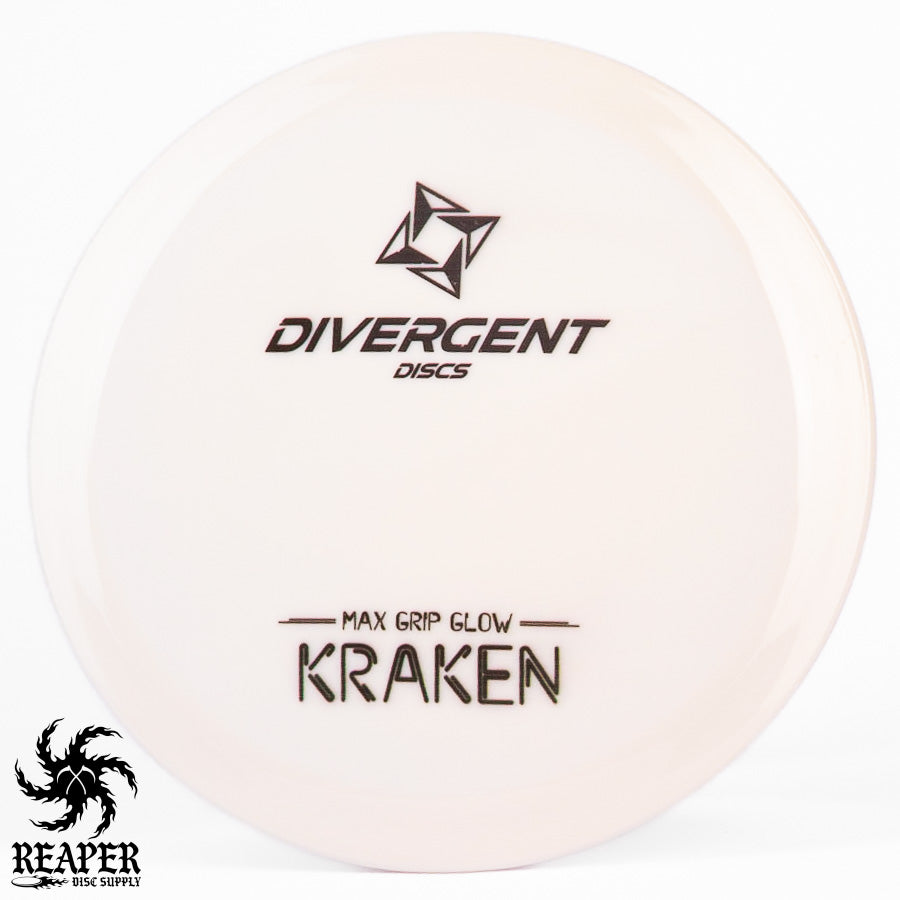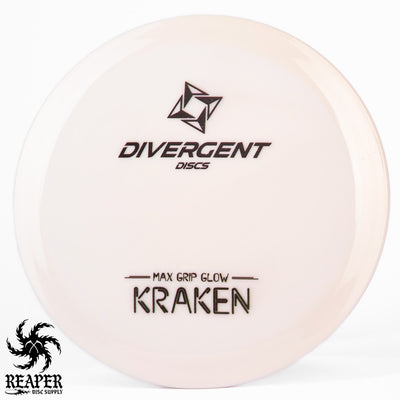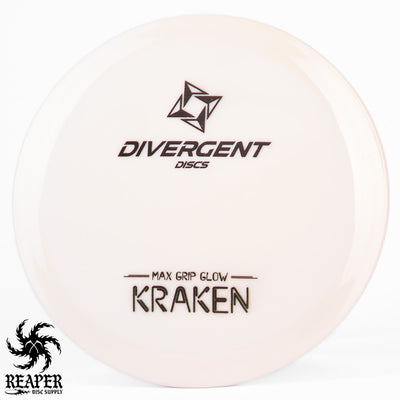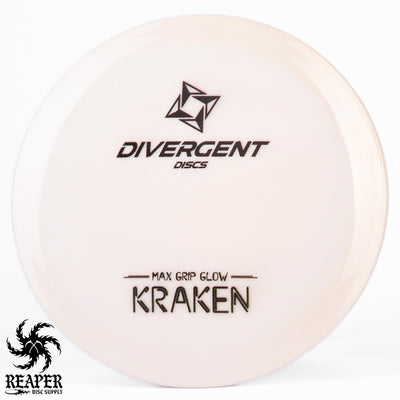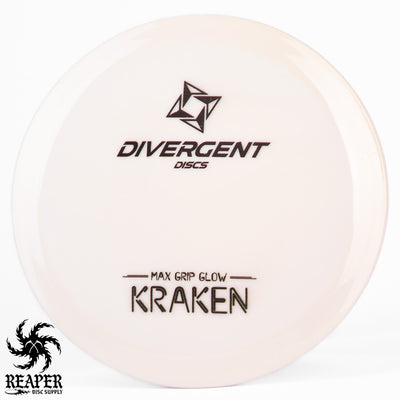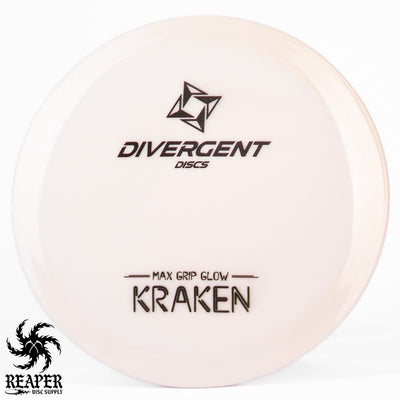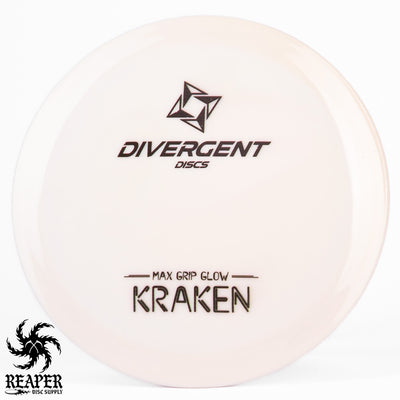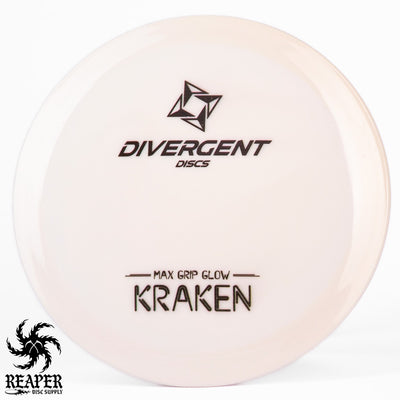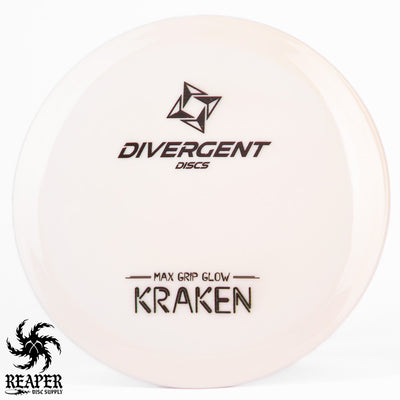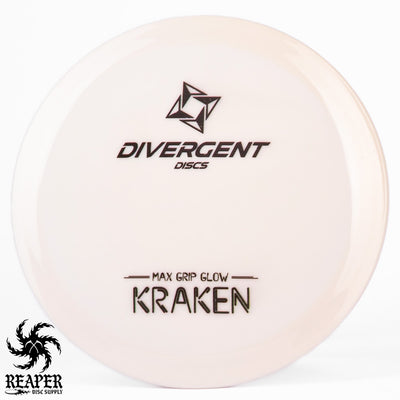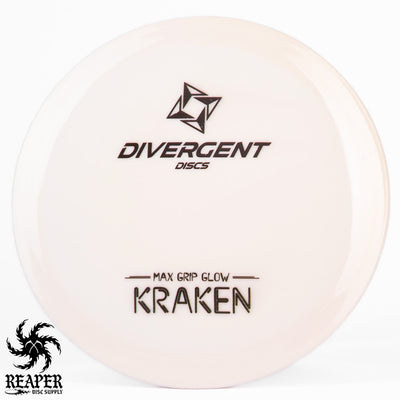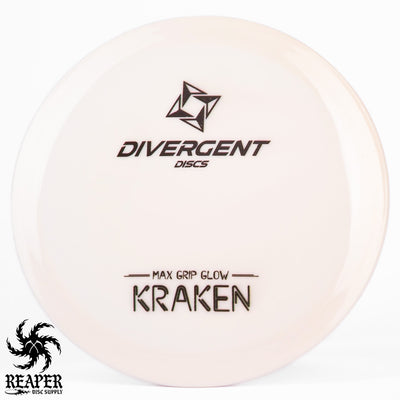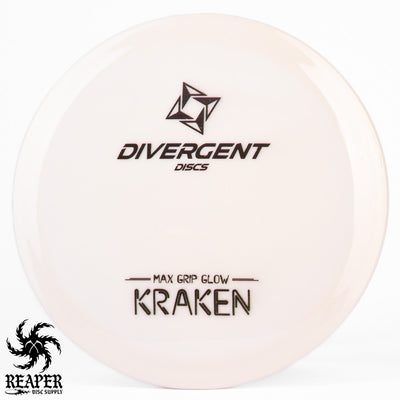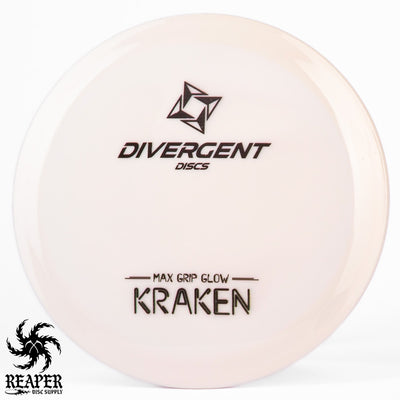 Unleash your game with the Divergent Discs Max Glow Kraken, a fairway driver that's all about control. With its thick rim and serious glide, it offers rock-solid, dependable performance, day or night. Perfect for any skill level, the Kraken soars straight and true, keeping the chaos at bay. The glow may not be dazzling, but it's enough to keep your rebellion alive past sundown. Not too flippy or fady, it's your go-to for smooth, predictable releases. With the Kraken, you're not just playing, you're owning the game.

Please Note: This run's plastic is not very bright, which is why they are so heavily discounted.
Flight Numbers
Speed: 8
Glide: 5
Turn: -1
Fade: 2
Commonly used for:
Fairway Driver
Stability:
Stable
Experience:
Any
Rim:
Beadless
Dimensions & Specs
Height: 1.5 cm
Rim Depth: 1.2 cm
Rim Thickness: 1.9 cm
Diameter: 21.1 cm
Flexibility: 12.05 kg
Max Weight: 175.1 gr