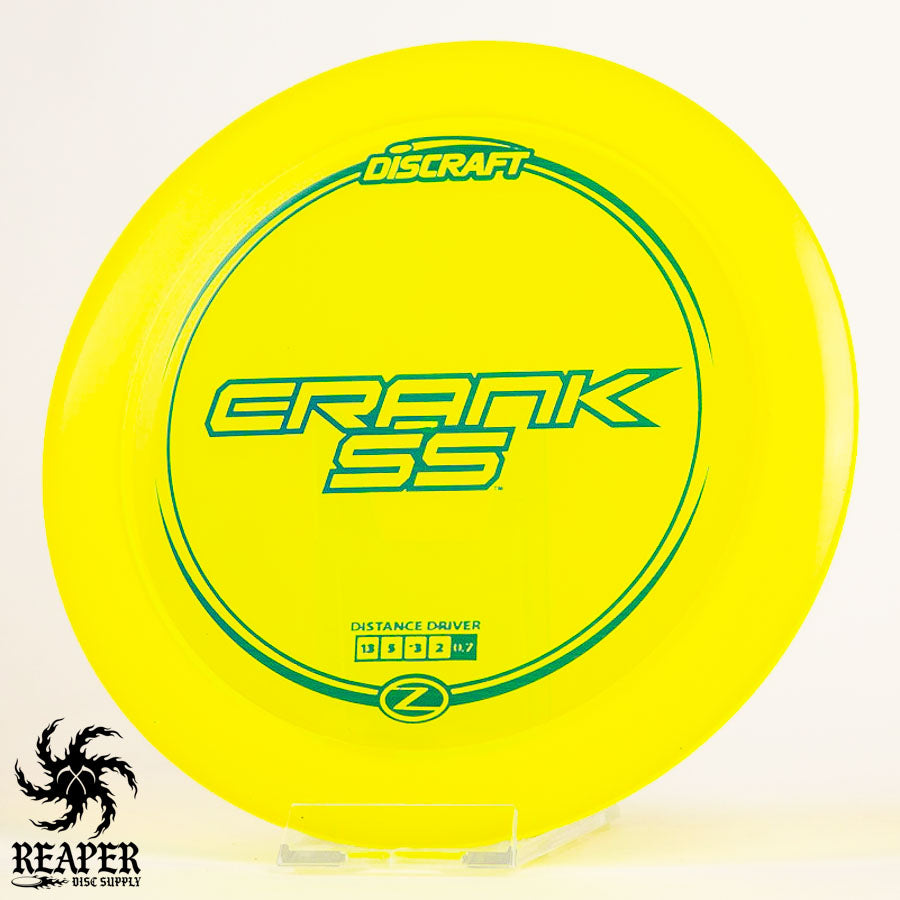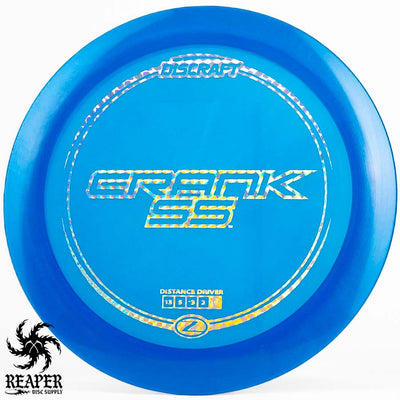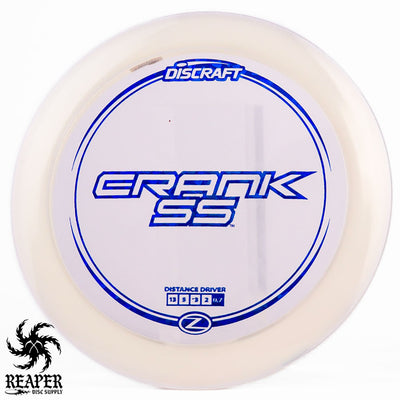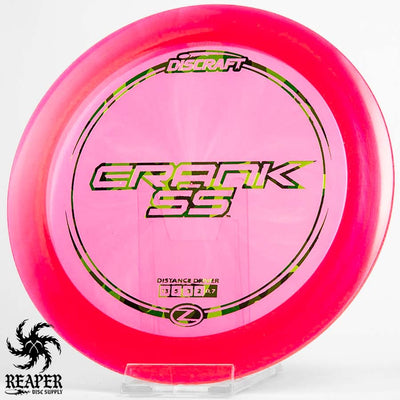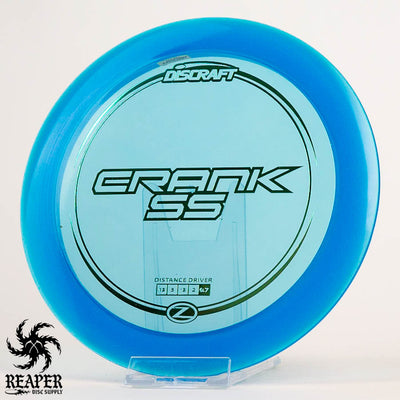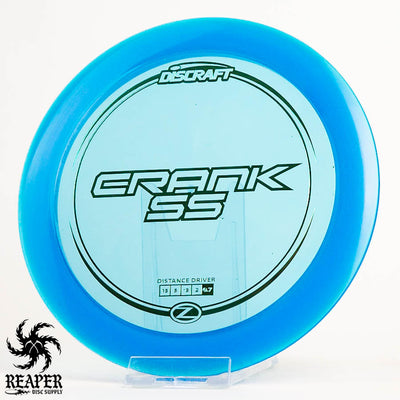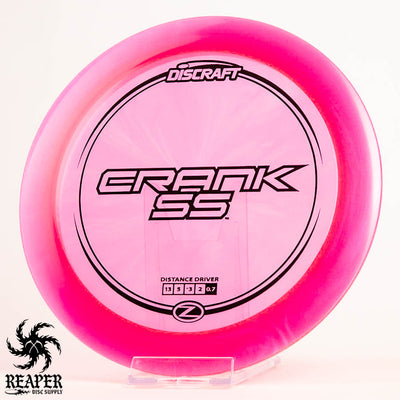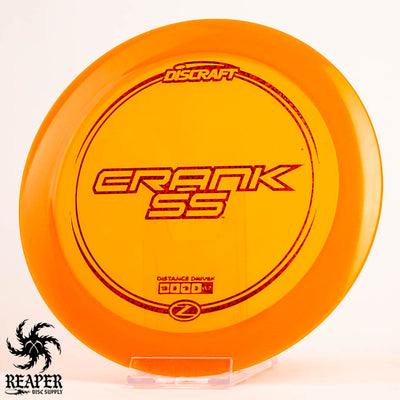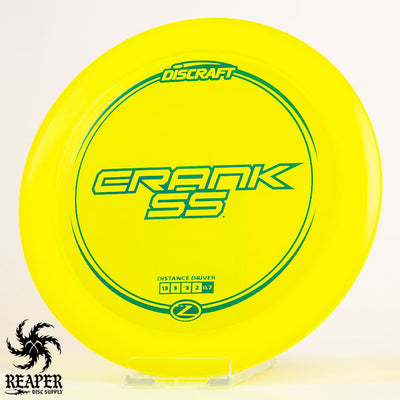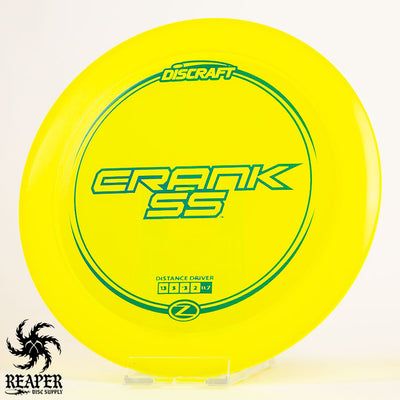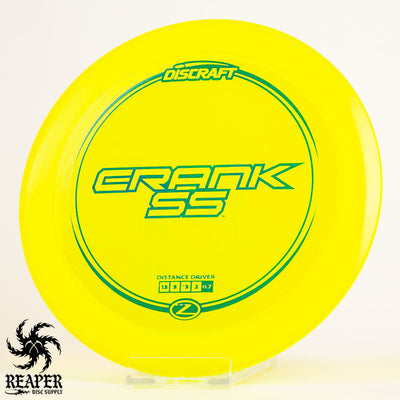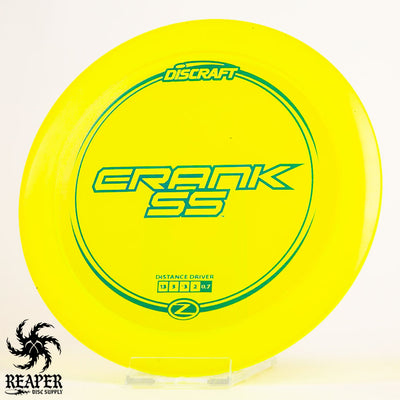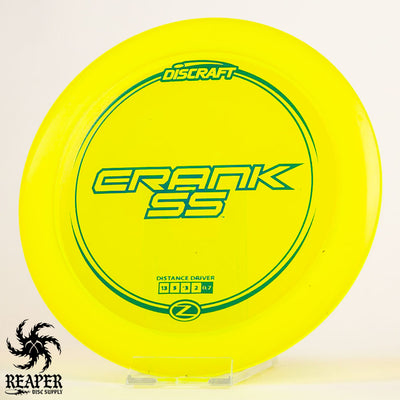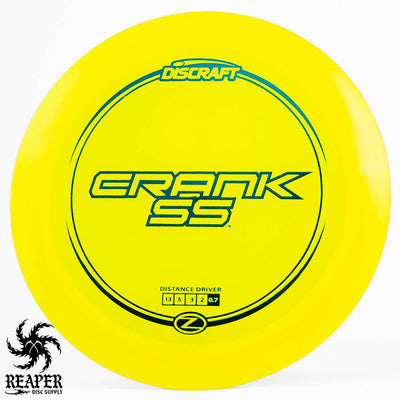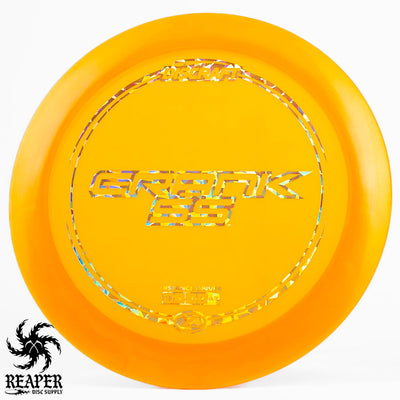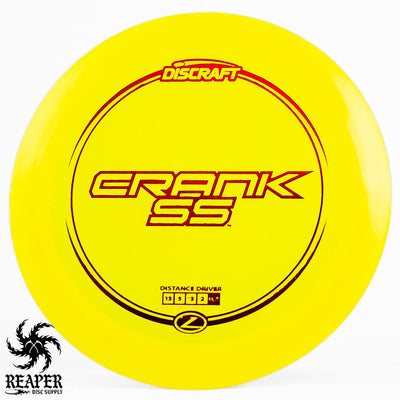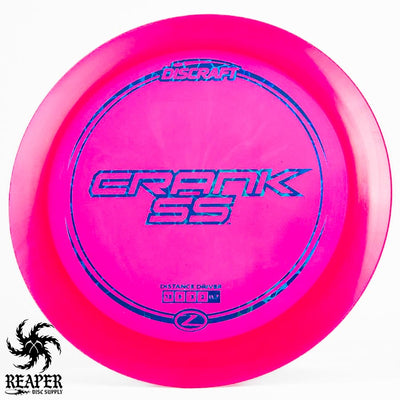 The Discraft Z Crank SS is a high-speed stable disc golf distance driver made with a stable and durable Z-Line plastic.
Intermediate and advanced players will love the Crank SS for huge s-shaped bombs down wide fairways. This driver does take significant arm speed to get it to fly according to its flight numbers so I would not recommend it to new players. Advanced players will be able to crush this disc well over 350 feet provided the fairway is wide enough.
Discraft's Z plastic is a very stable plastic that retains its stability for a long time but once it starts to beat in the Crank SS is awesome for long turnover/anhyzer shots.
You may also like: Discraft ESP Hades, Discraft Z Thrasher, Axiom Neutron Vanish, Axiom Neutron Tenacity
Discraft Z Crank SS Flight Numbers
Speed

: 13

Glide

: 5

Turn

: -3

Fade

: 2
Commonly used for: Distance drives
Stability: Stable/understable
Experience: Intermediate
Dimensions & Specs
Height

: 1.5 cm

Rim Depth

: 1.1 cm

Rim Thickness

: 2.4 cm

Diameter

: 21.1 cm

Flexibility

: 9.98 kg

Max Weight:

 175.1 gr