Discraft Swirly ESP Undertaker (Ben Callaway Tour Series)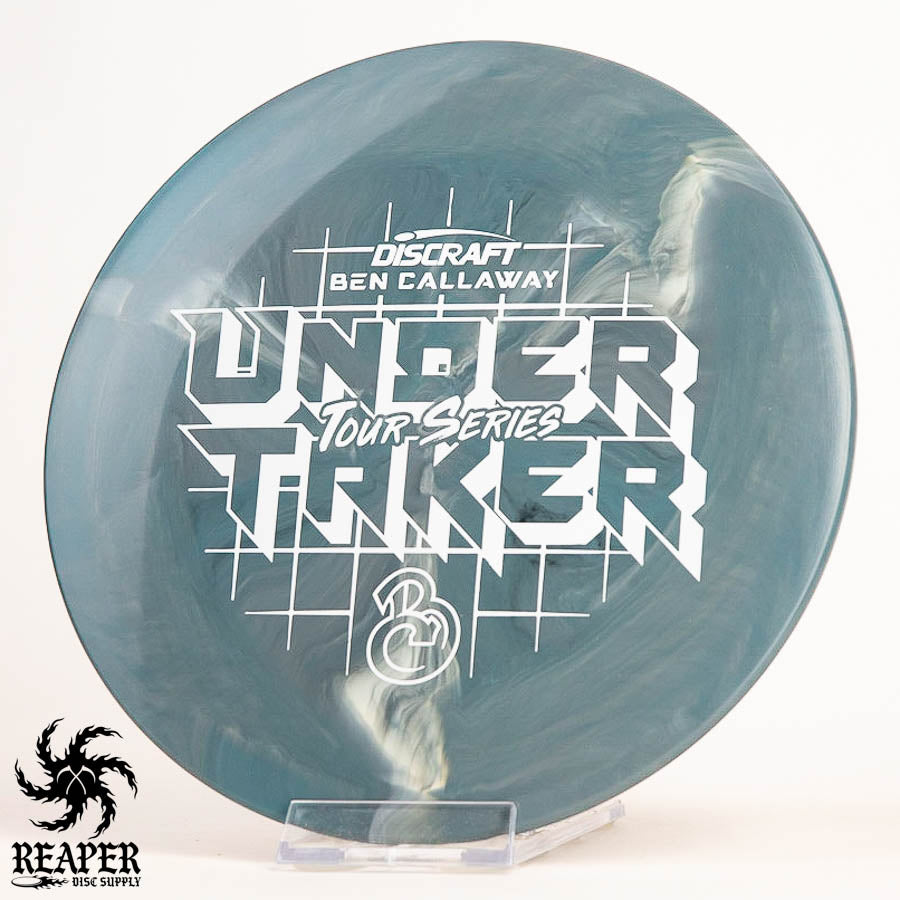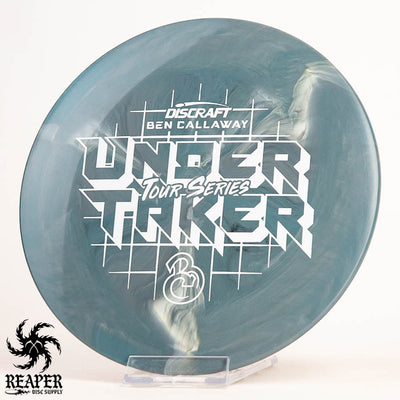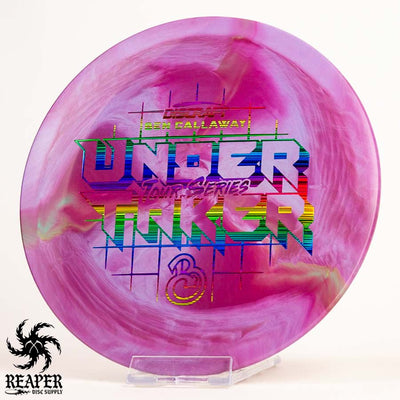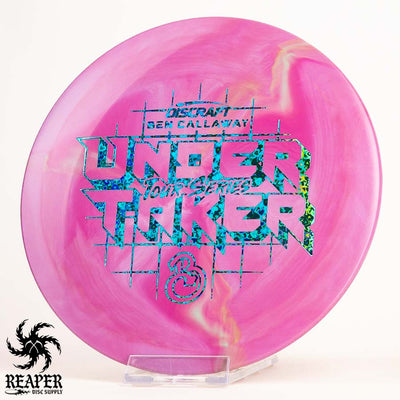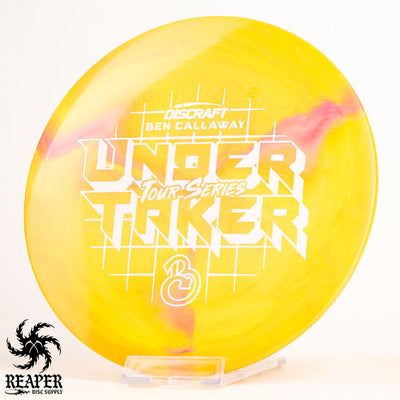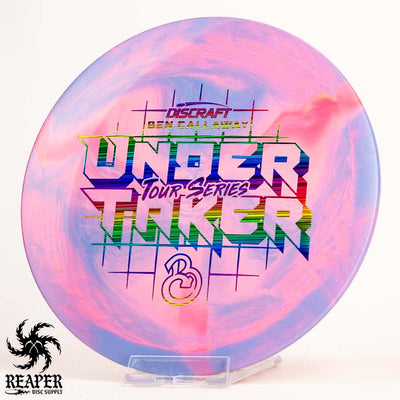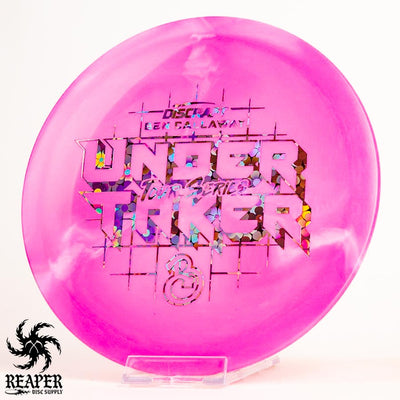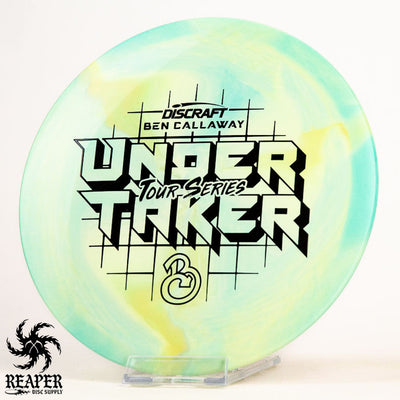 Grab Discraft's Ben Callaway Tour Series Swirly ESP Undertaker and experience the ultimate blend of power, control, and unshakable reliability.
Molded in ESP plastic for wicked grip, this driver delivers consistent flight, no matter your skill level. Support Ben Callaway on tour with each purchase and help support the disc golf scene. Are you ready to face the Undertaker?
Shop other plastics: Discraft Undertaker
Flight Numbers
Speed

: 9

Glide

: 5

Turn

: -1

Fade

: 2
Commonly used for: Distance Driver
Stability: Overstable
Experience: Intermediate to Advanced
Rim: Beadless
Dimensions & Specs
Height

: 1.8 cm 

Rim Depth

: 1.1 cm

Rim Thickness

: 1.9 cm

Diameter

: 21.1 cm

Flexibility

: 10.43 kg

Max Weight: 

175.1 gr