Discraft ESP Athena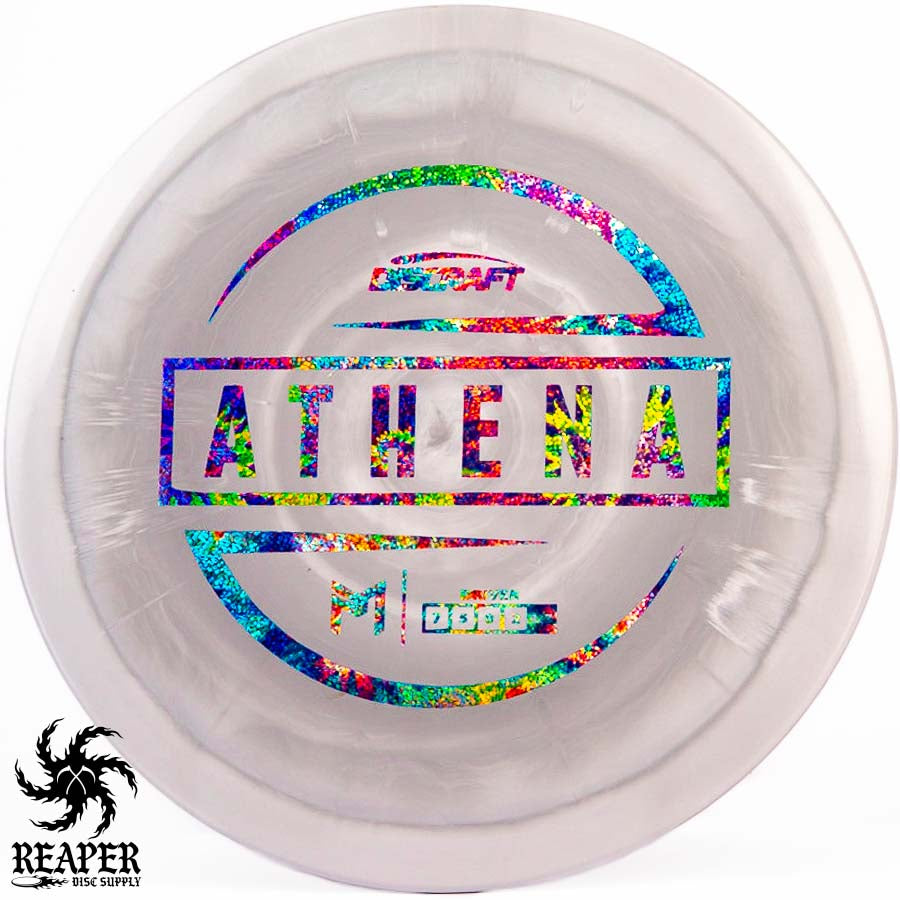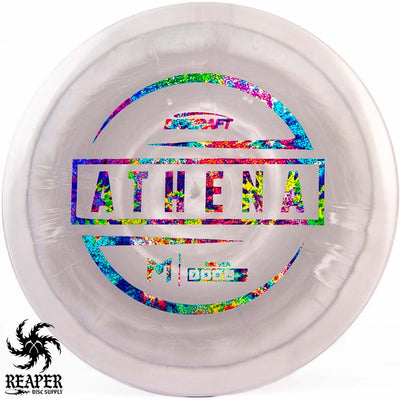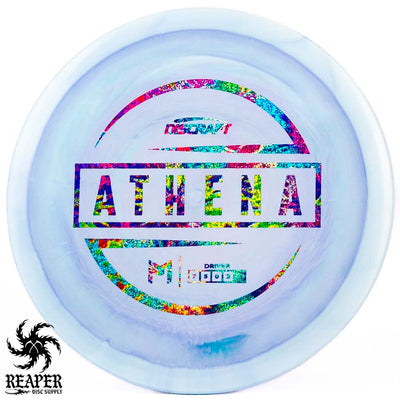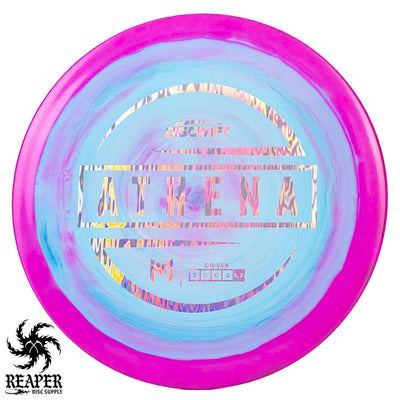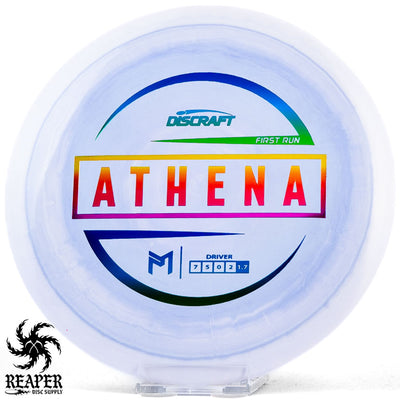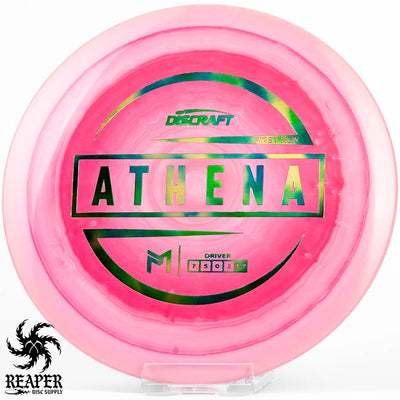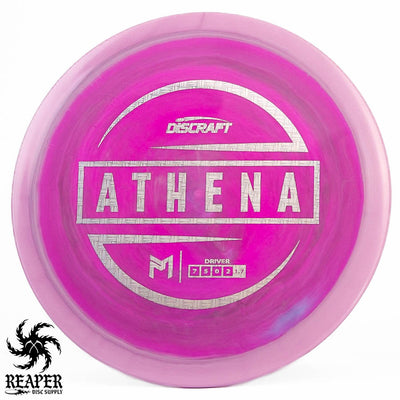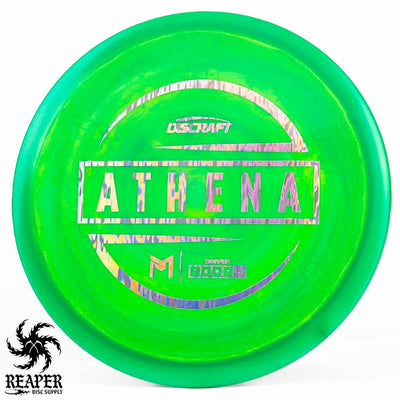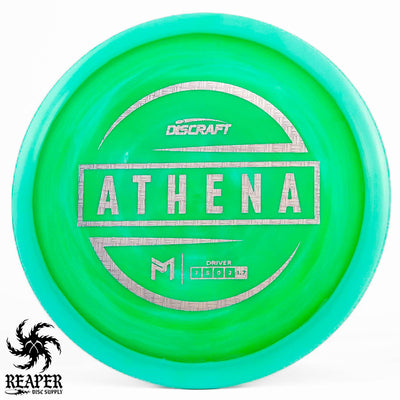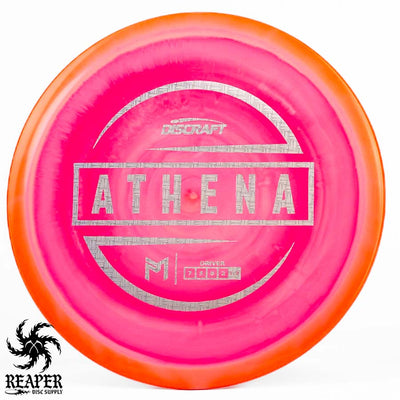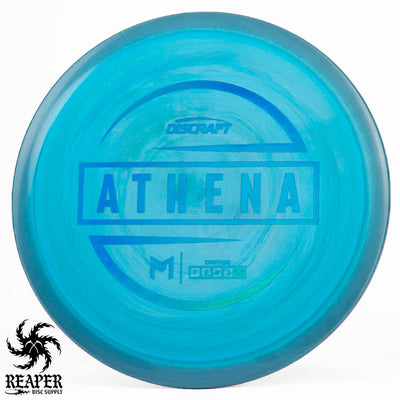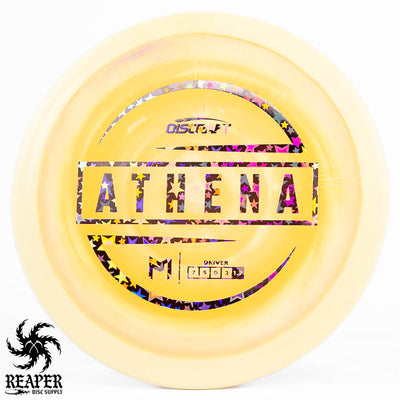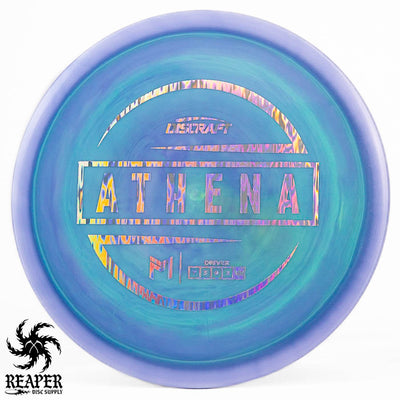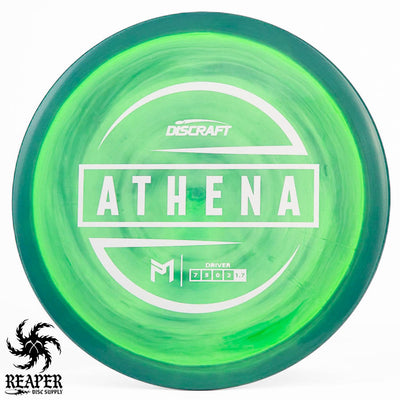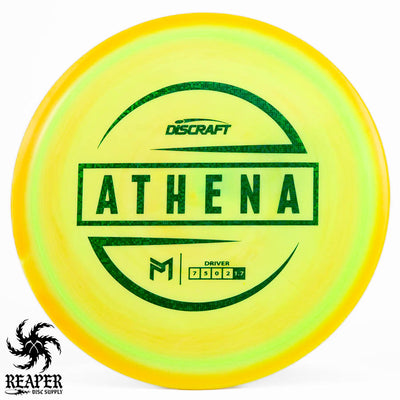 The Discraft ESP Athena was designed by Paul McBeth as a reliable, straight-flying fairway driver. The Athena's stable to slightly overstable flight path reminds me a lot of the Innova Teebird. Like, a lot. 
The ESP Athena has just enough stability to fight off some moderate wind and is especially great for forehand shots. It has enough torque resistance to throw it with power and has a moderate fade at the end of its flight.
You can shop our entire Athena Collection here, and our Discraft collection right here.
Discraft ESP Athena Flight Numbers
Speed

: 7

Glide

: 5

Turn

: 0

Fade

: 2
Commonly used for: Fairway Driver
Stability: Overstable
Experience: Any
Rim: Beadless
Dimensions & Specs
Height

: 1.5 cm

Rim Depth

: 1.1 cm

Rim Thickness

: 1.8 cm

Diameter

: 21.3 cm

Flexibility

:  11.70 kg

Max Weight:

 176.8 gr