Discraft Big Z Venom (Ledgestone 2022)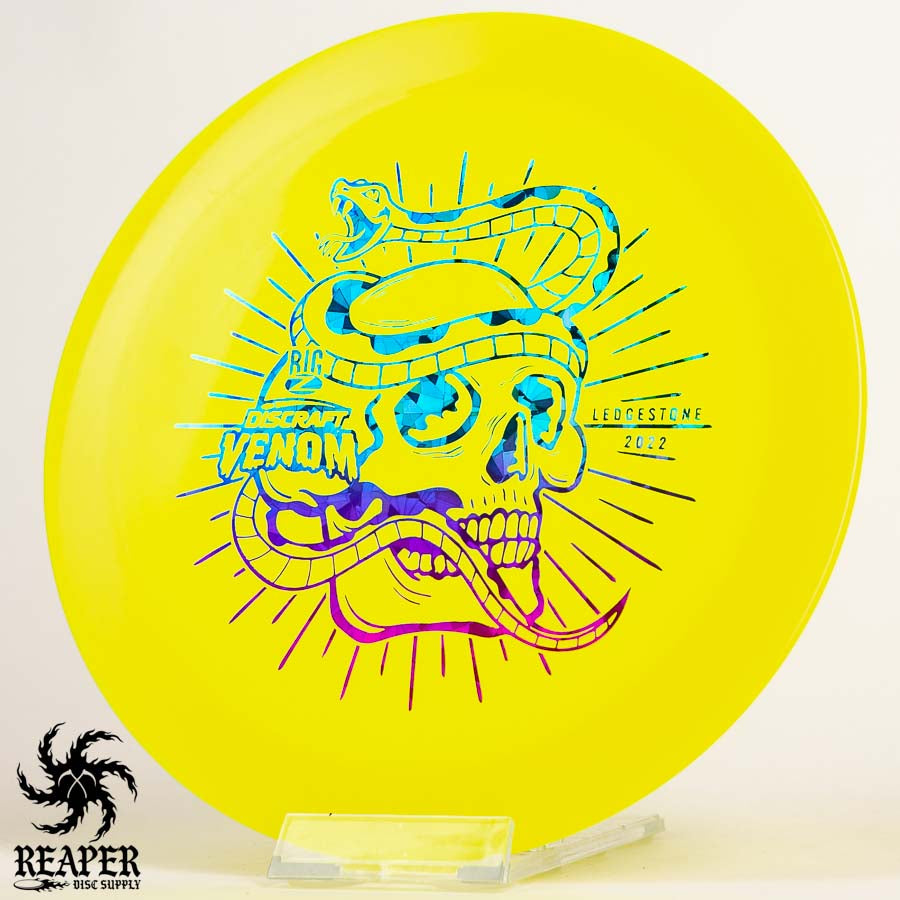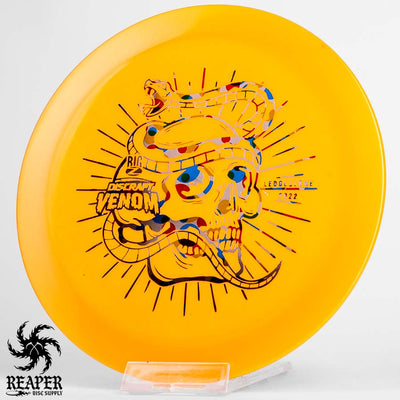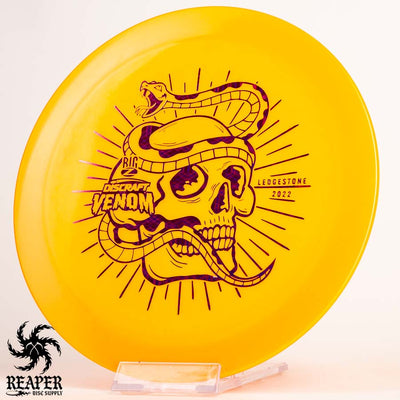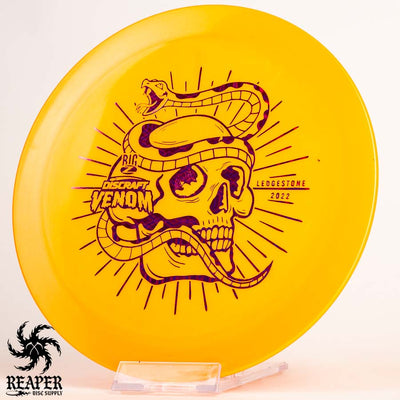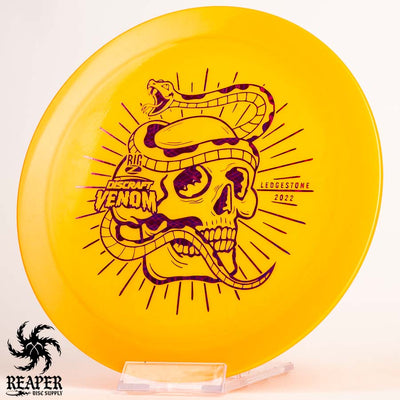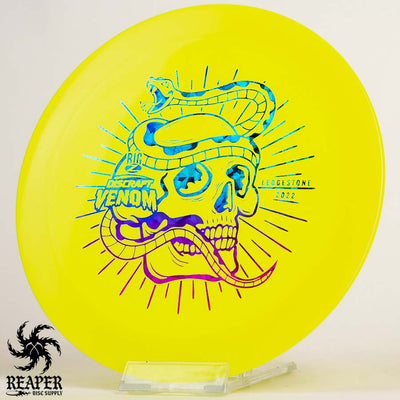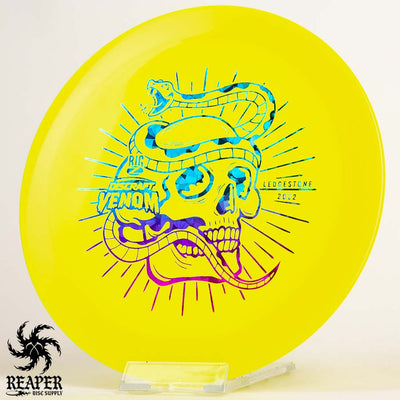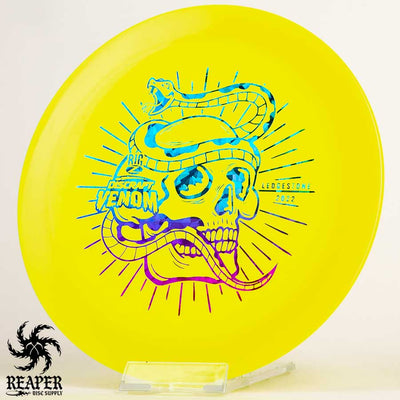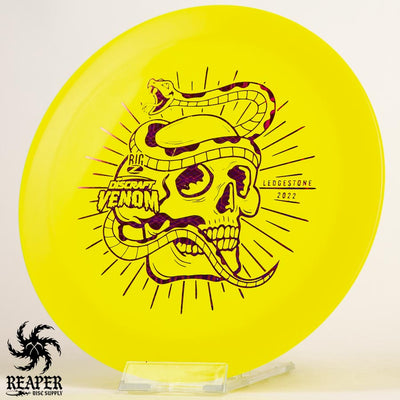 These Ledgestone Venoms feature a sick skull and snake stamp and are made in Discraft's premium Big Z plastic. This plastic is extremely durable and made to last for years.
If you are looking for a super overstable disc golf distance driver then this Big Z Venom is what you're looking for.
More Big Z Ledgestone discs: Big Z Pulse, Big Z Nebula, Big Z Meteor, Big Z Stalker. 
Discraft Big Z Venom Flight Numbers
Speed

: 12

Glide

: 4

Turn

: 0

Fade

: 4
Commonly used for: Distance/utility driver
Stability: Overstable
Experience: Advanced
Dimensions & Specs
Height

: 1.6 cm

Rim Depth

: 1.2 cm

Rim Thickness

: 2.2 cm

Diameter

: 21 cm

Flexibility

: 9.98 kg

Max Weight:

 174.3 gr