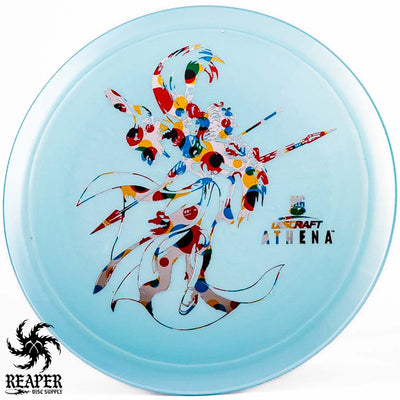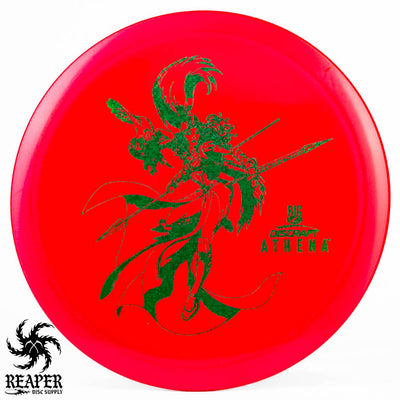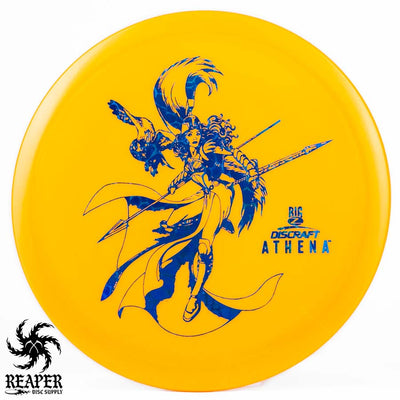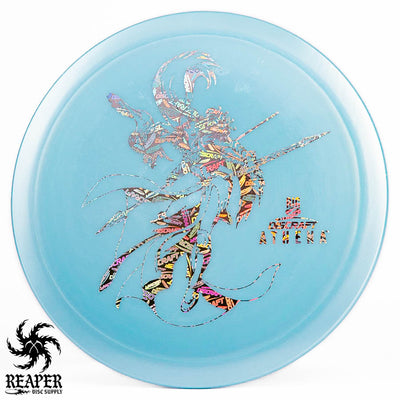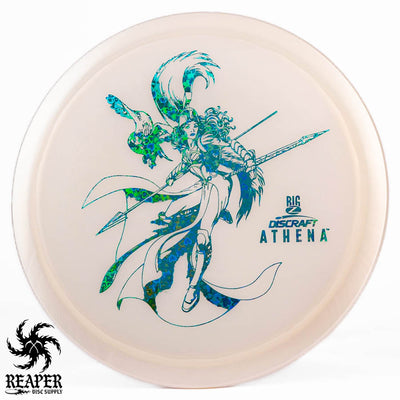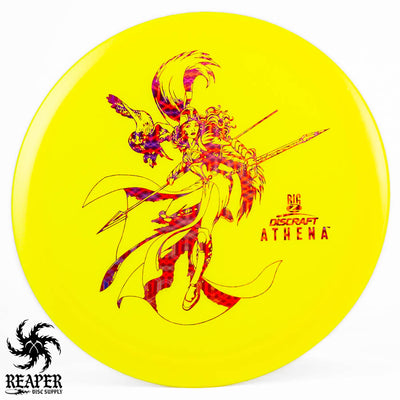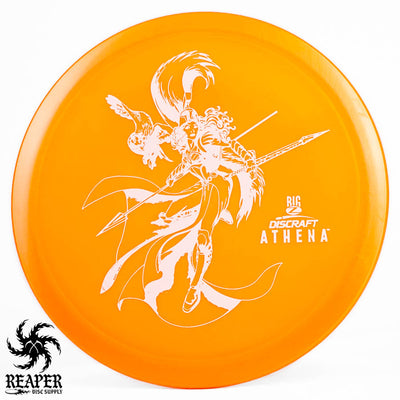 Introducing the Discraft Big Z Athena, the sixth addition to the 6x World Champion Paul McBeth's lineup. This 7-speed control driver offers dependable fade and precise shot shaping, with flight characteristics reminiscent of the reliable over-stability of the Anax.
Expertly crafted from Discraft's Big Z plastic, a stable, durable, and slightly more opaque and gummy variant of the Z plastic, the Athena promises premium-grade performance you can trust for years to come.
Experience the unparalleled finesse and mastery of Discraft's fairway drivers with the Big Z Athena, and elevate your game like never before.

You can check out the Athena in other plastics here.
Flight Numbers
Speed: 7
Glide: 5
Turn: 0
Fade: 2
Commonly used for:
 Fairway Driver
Stability:
Overstable
Experience:
 Any
Rim:
Beadless
PDGA Dimensions
Height: 1.5 cm
Rim Depth: 1.1 cm
Rim Thickness: 1.8 cm
Diameter: 21.3 cm
Flexibility: 11.70 kg
Max Weight: 176.8 gr