Discmania Soft Exo Link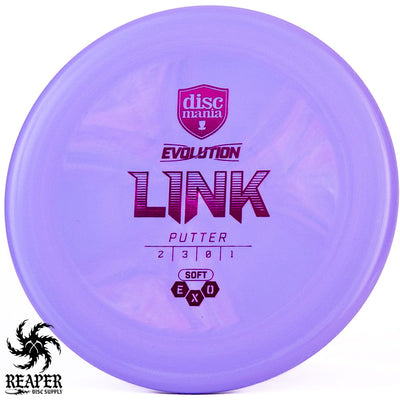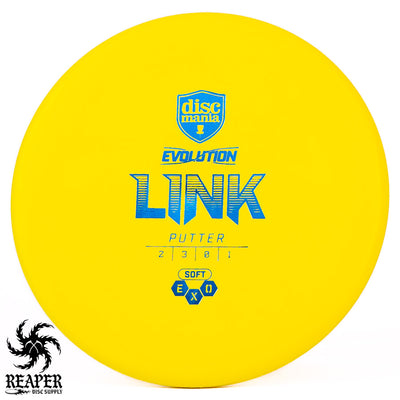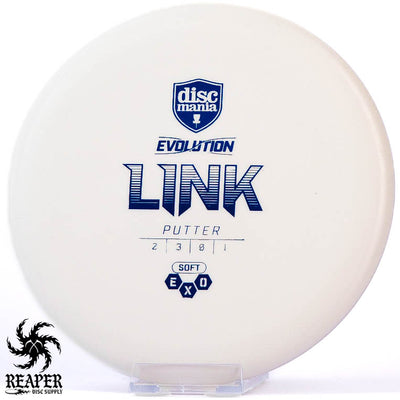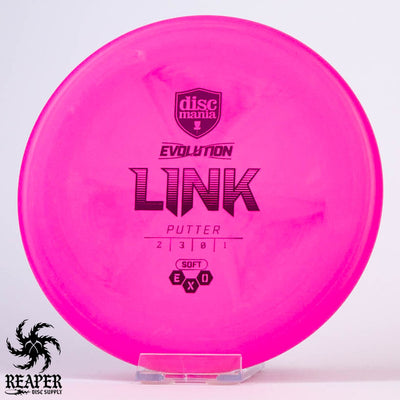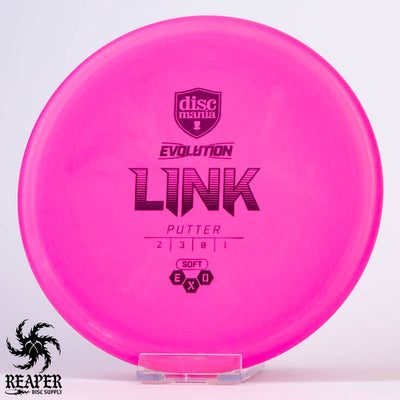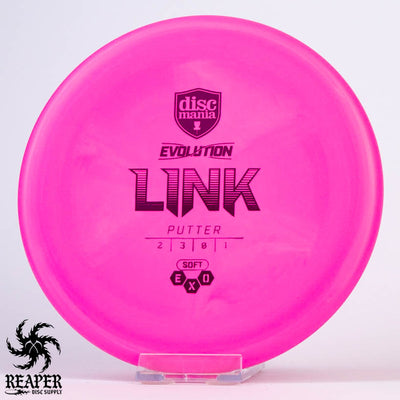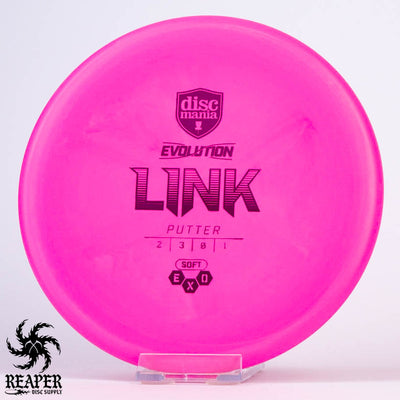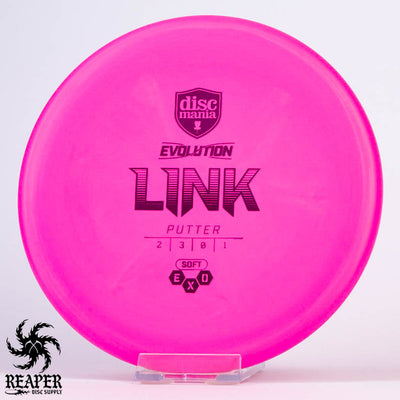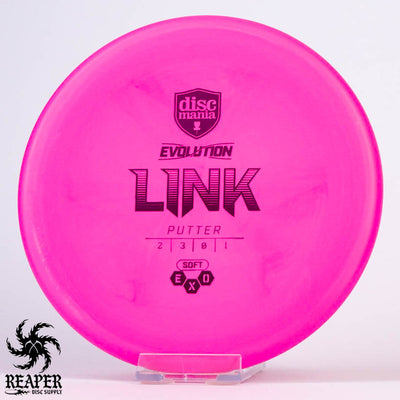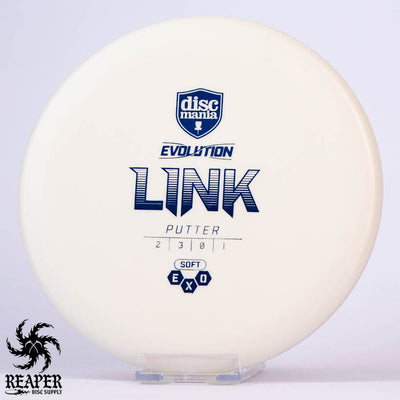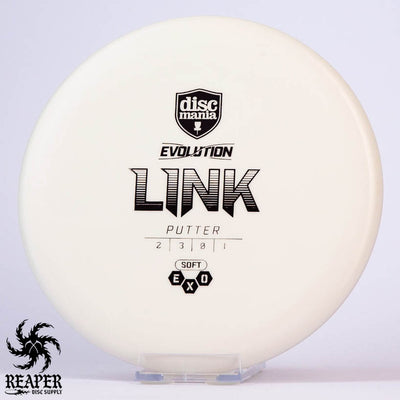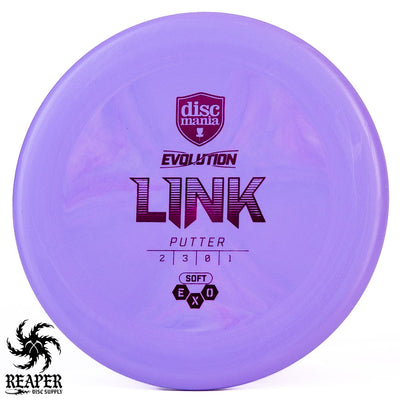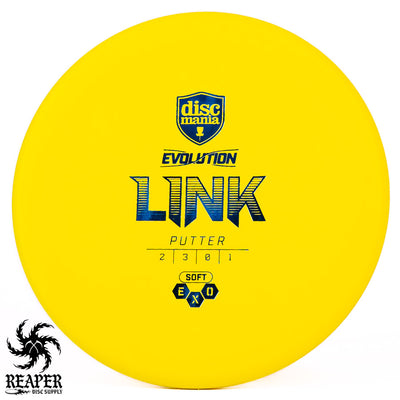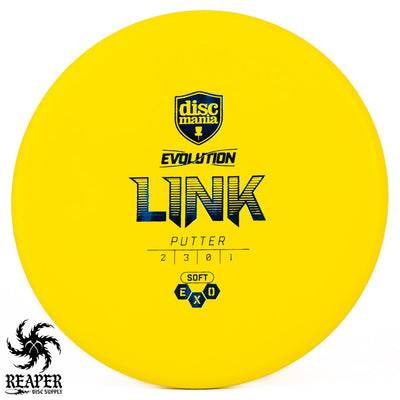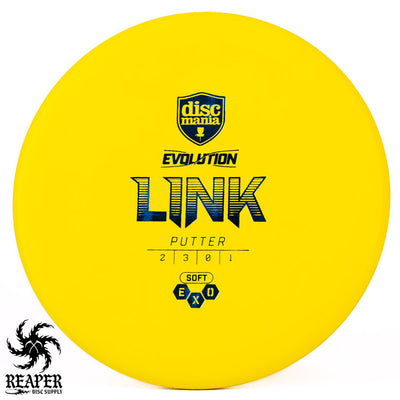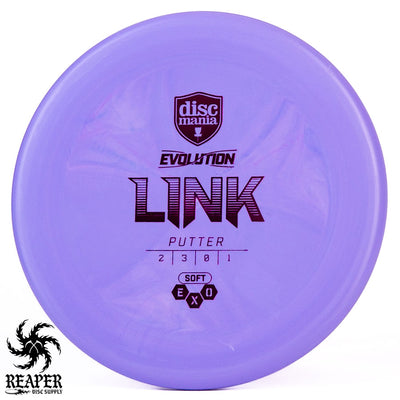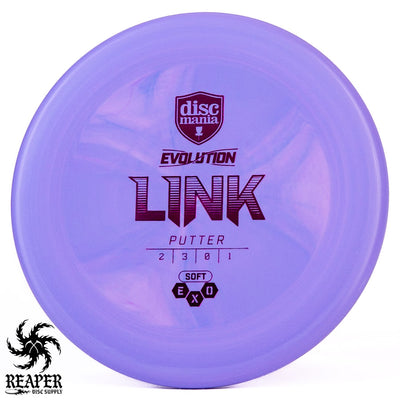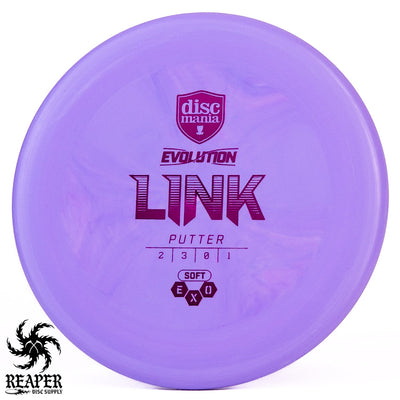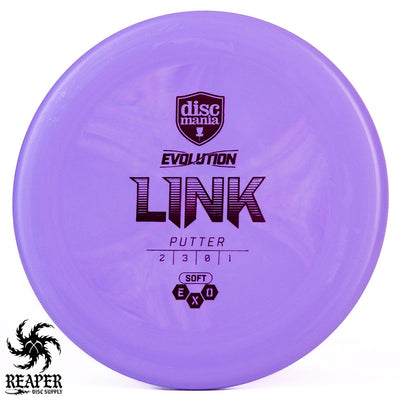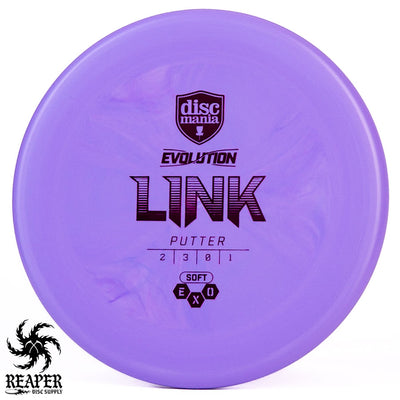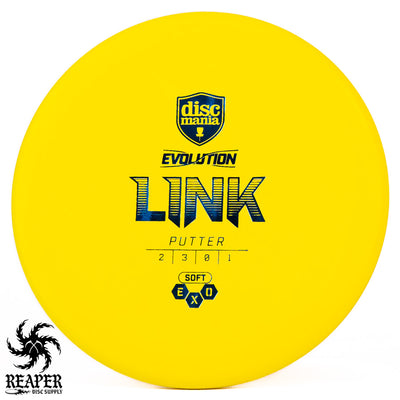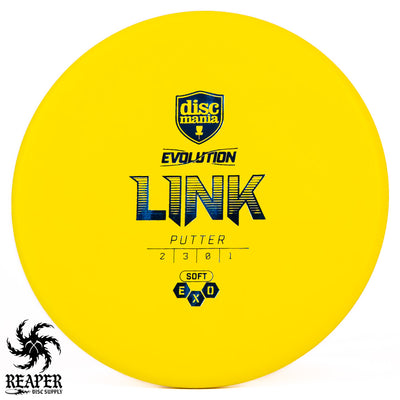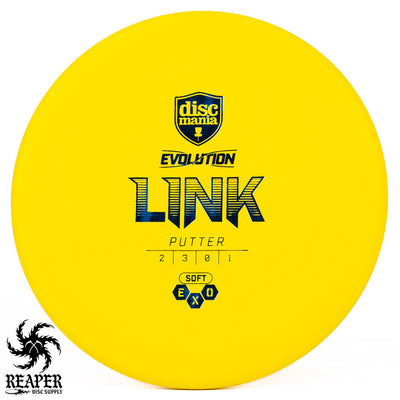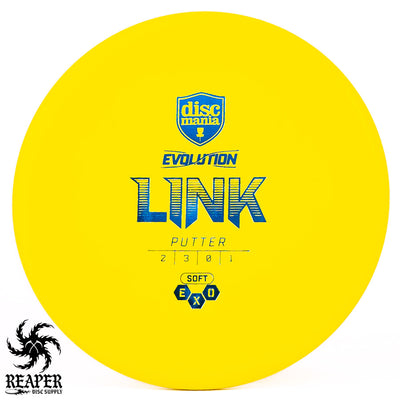 The Discmania Soft Exo Link is a stable beaded neutral flying putter that is great for players of all skill levels.
The Link will hold any line that you commit to with a small amount of fade at the end of its flight, and can handle as much spin as you want to give it. The Link also has quite a bit of glide - maybe even more than the flight number suggests, which makes it a perfect choice for putts outside of C1. 
This disc isn't just for putting; the Link also makes for a great approach disc when you want your shot to hit the ground and stay there.
Shop more Discmania Links here
If you are looking for a stiffer putter plastic, try the Discmania Hard Exo Link.
Discmania Exo Hard Link Flight Numbers:
Speed: 2
Glide: 3
Turn: 0
Fade: 1
Stability: Stable
Commonly Used For: Putt & Approach