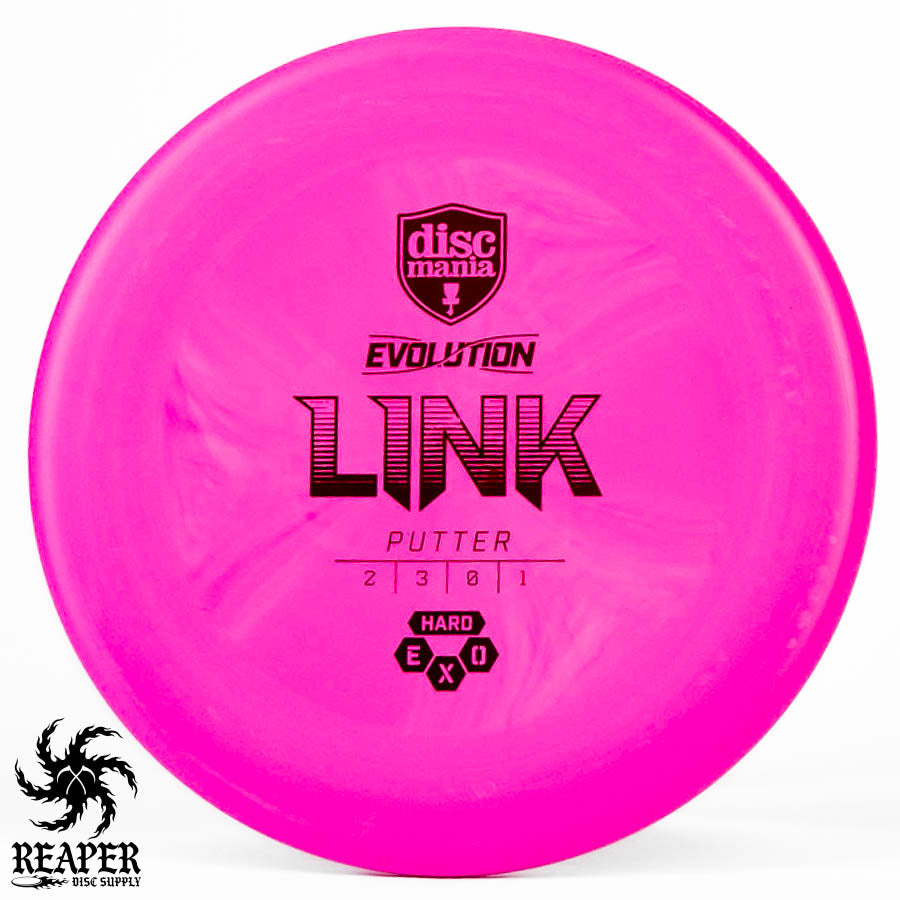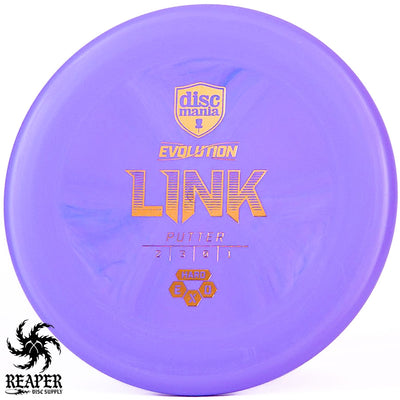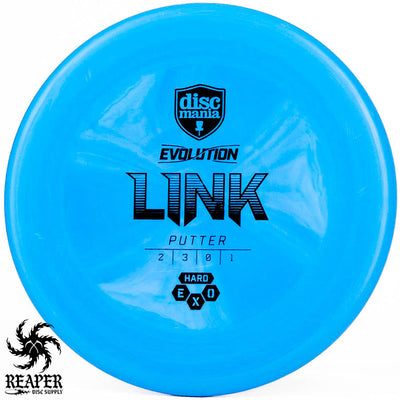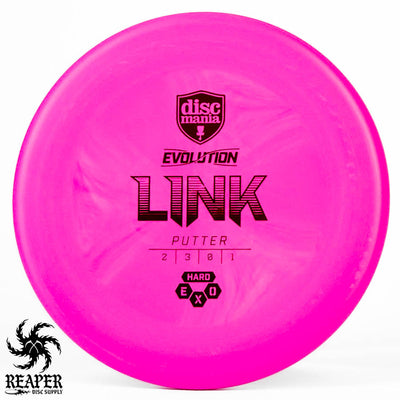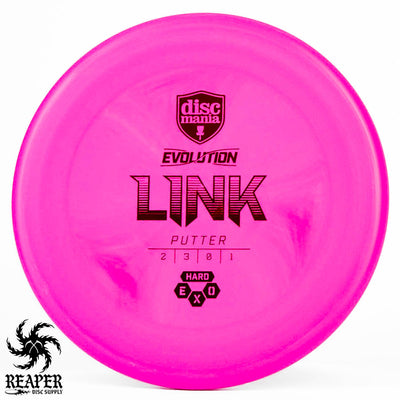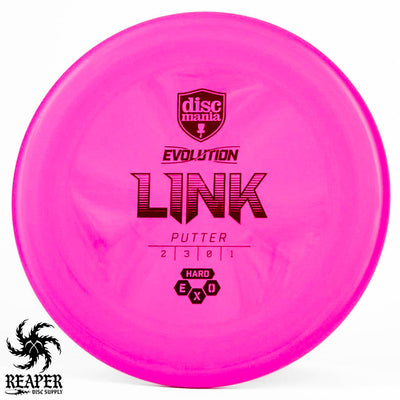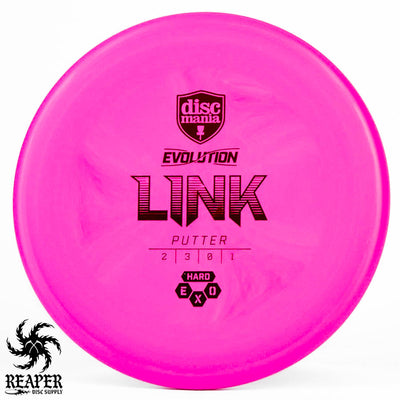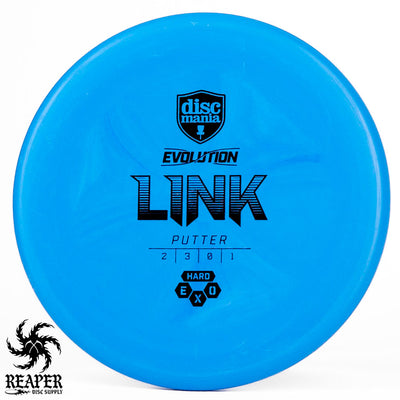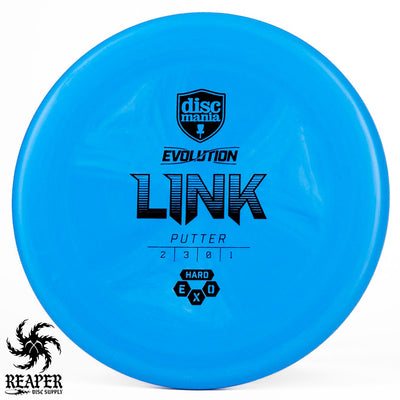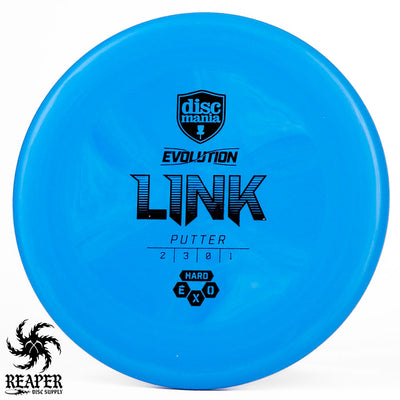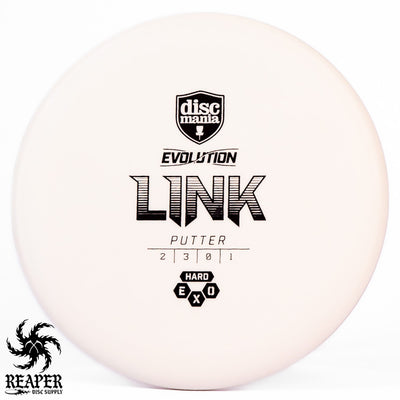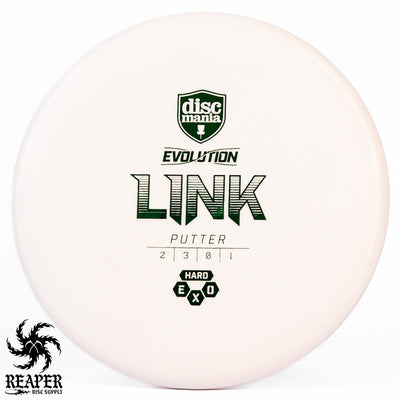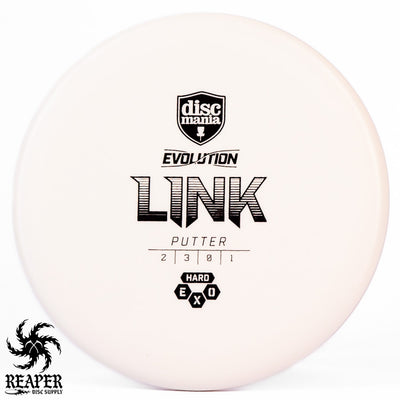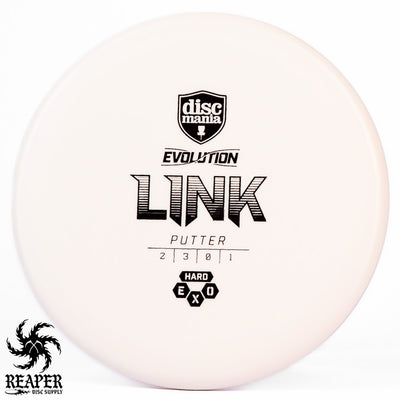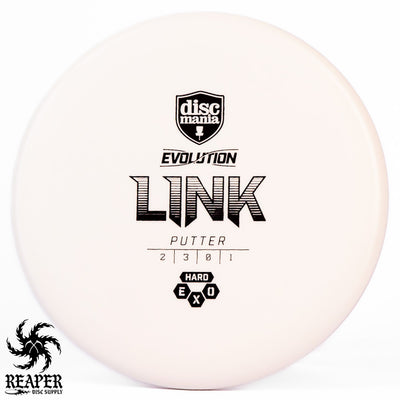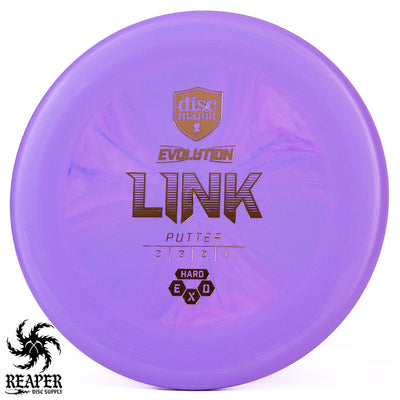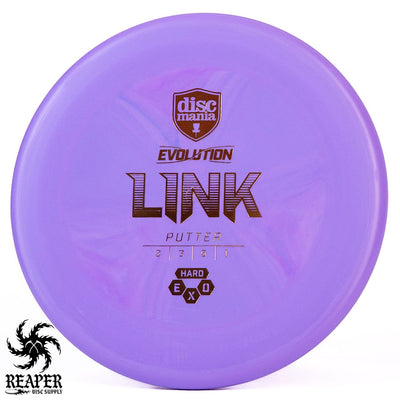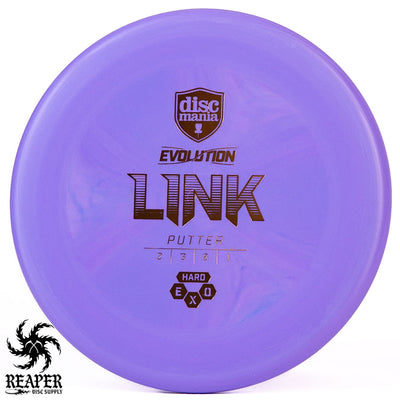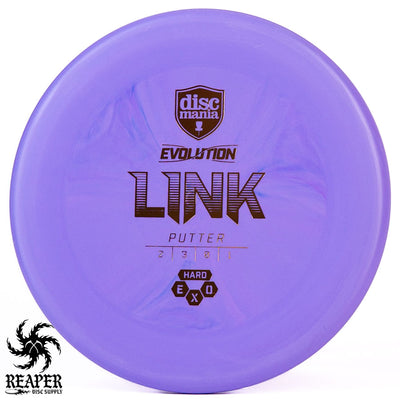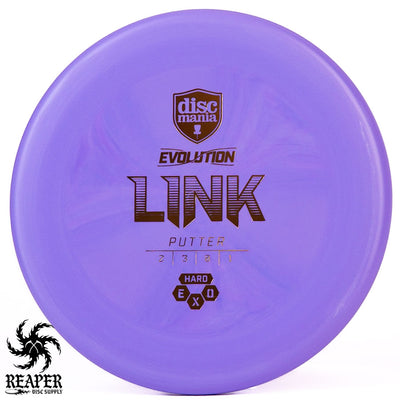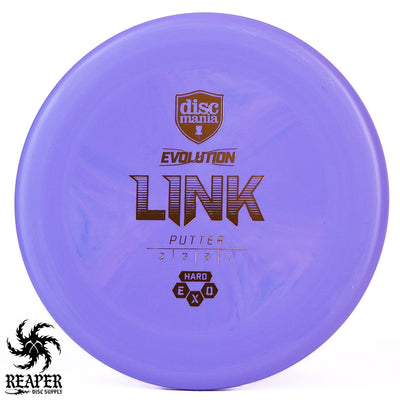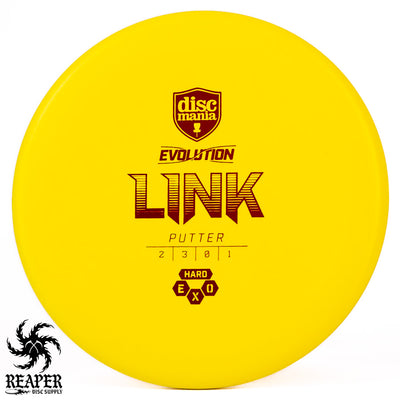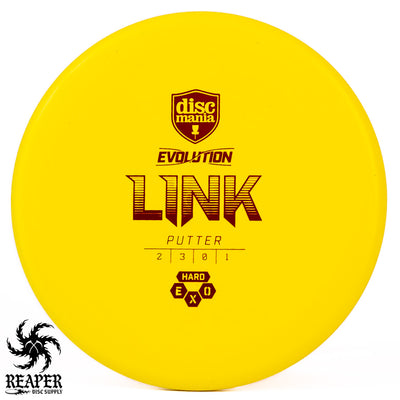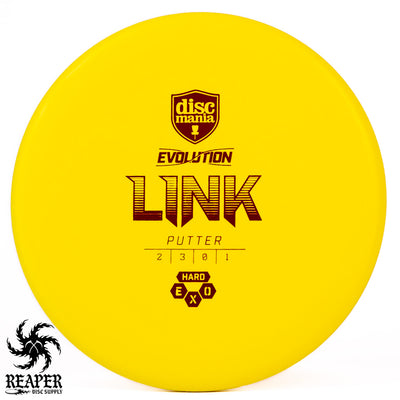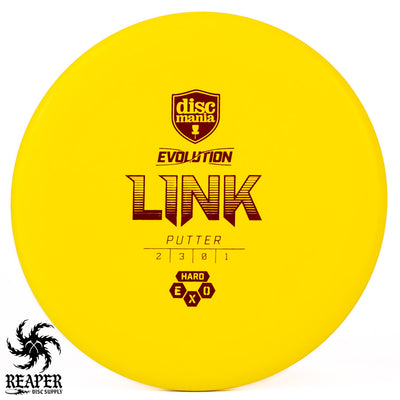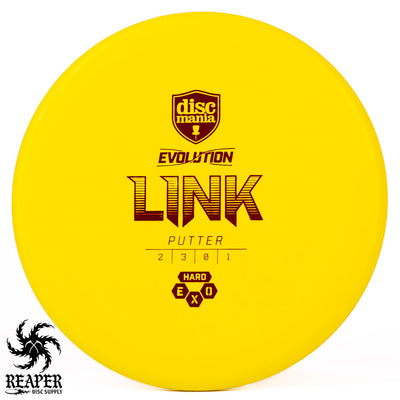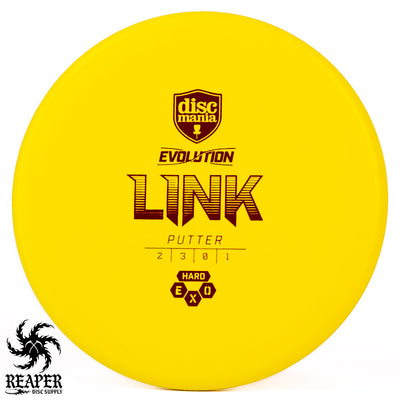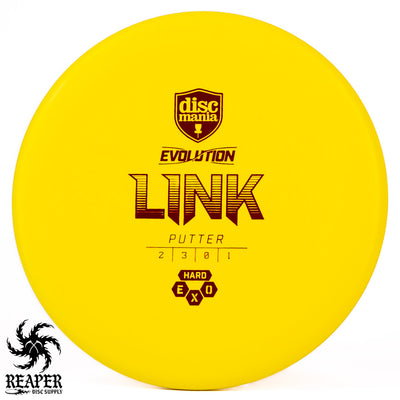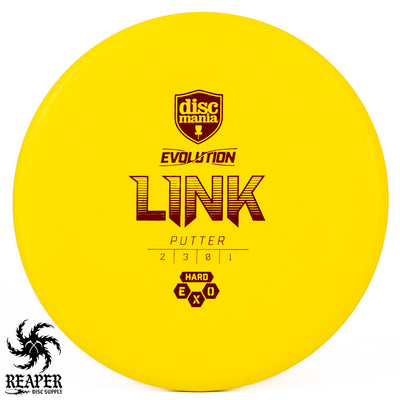 The Discmania Exo Hard Link is a stable putter that provides reliable, straight shots, making it ideal for just about any putting situation.
Its beaded rim design allows for an exceptional grip and nice clean release, and its stable flight pattern can withstand large amounts of spin.
Comparable to Latitude 64's Zero Hard plastic, Exo Hard plastic is a tacky, stiff, and durable plastic, giving the Hard Exo Link consistent comfort that feels great in the hand.
These putters are easy to learn, extremely versatile, and an all-around great putter put add to your bag.
Not a fan of hard plastic? We also have Soft Exo Links too. And more Links here.
Discmania Hard Exo Link Flight Numbers:

Speed: 2
Glide: 3
Turn: 0
Fade: 1
Stability:
Stable

Commonly Used For:
Putting