Discmania Midnight Prowl 2 (Kyle Klein Meta Origin)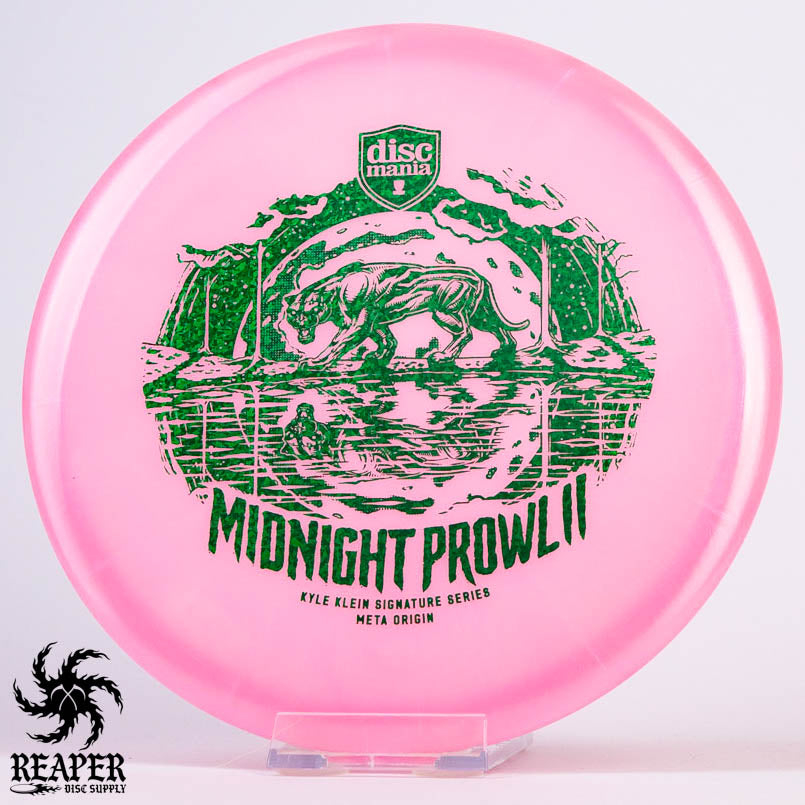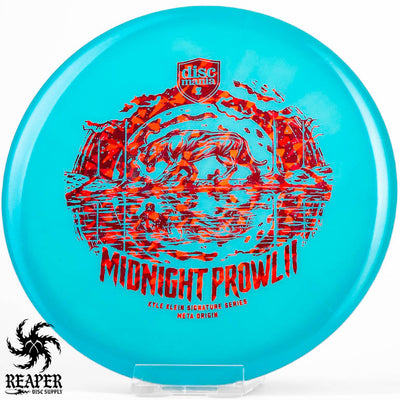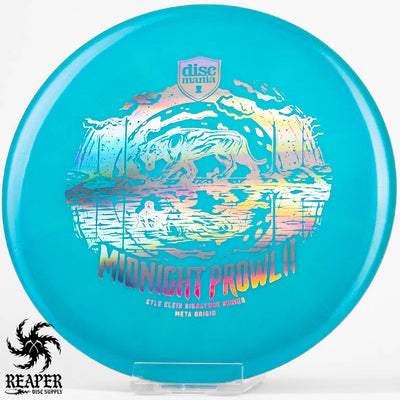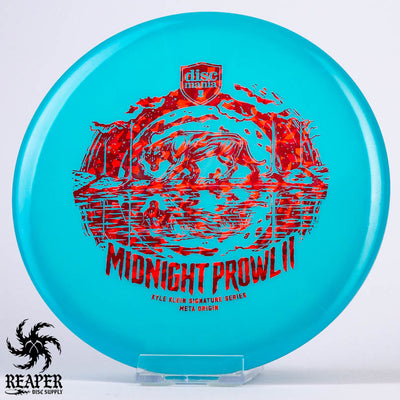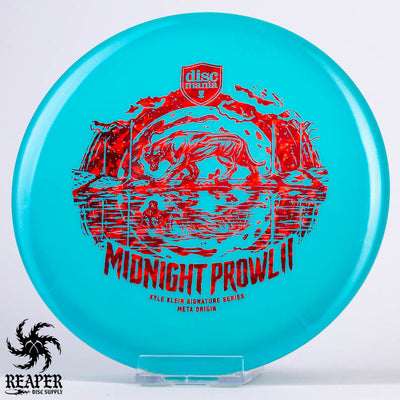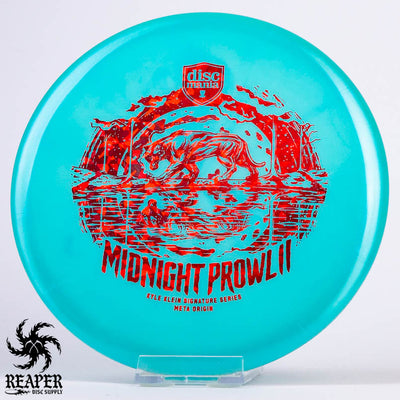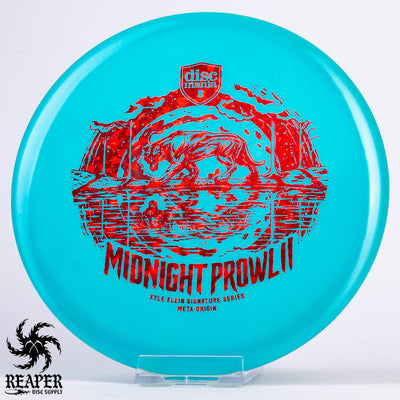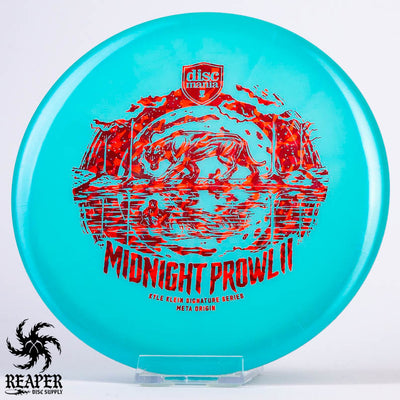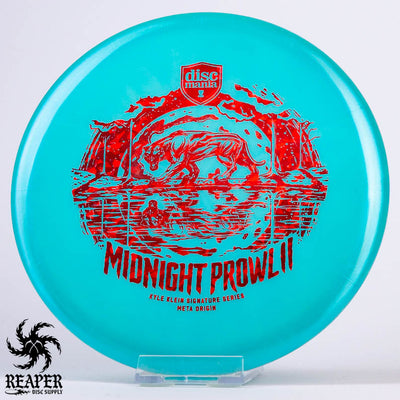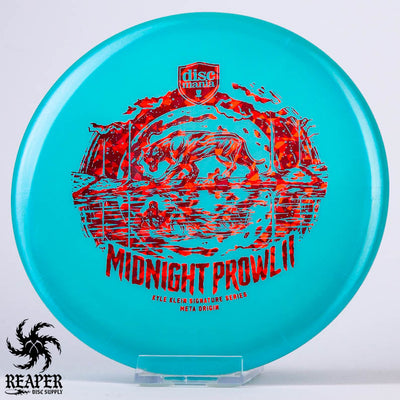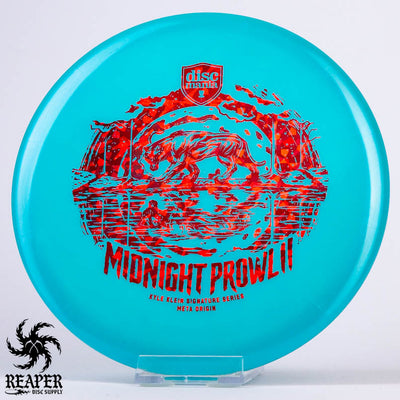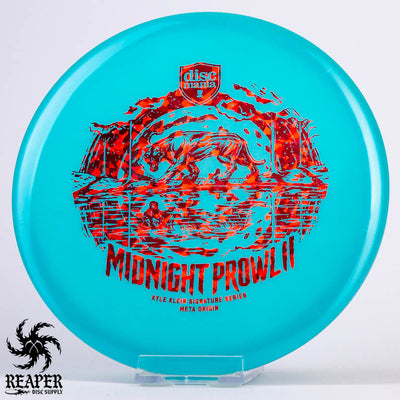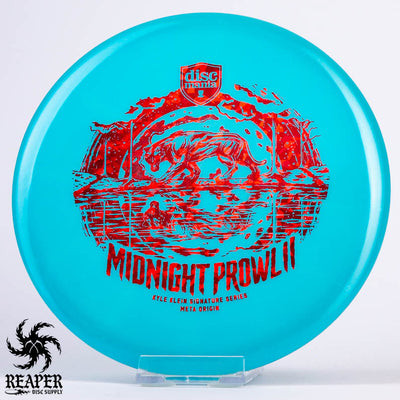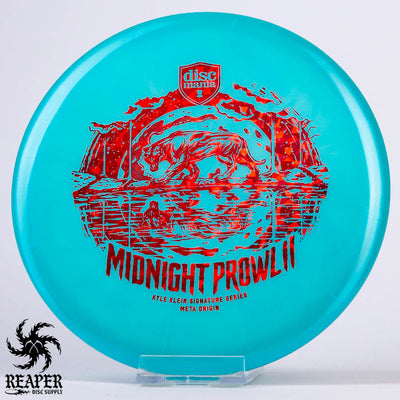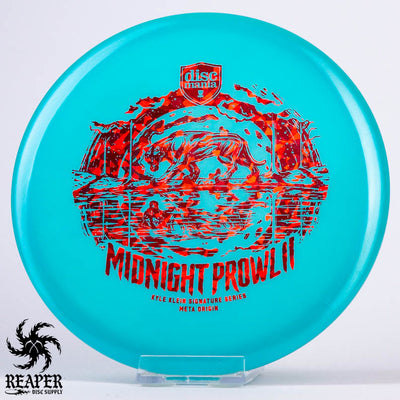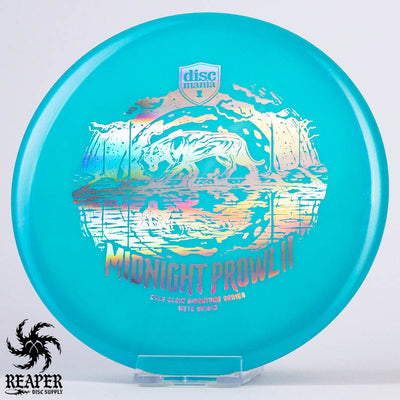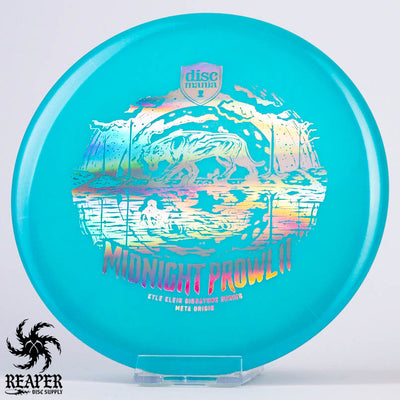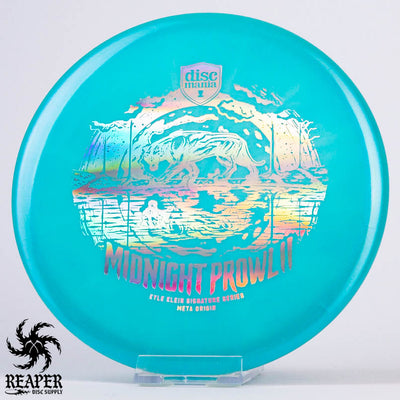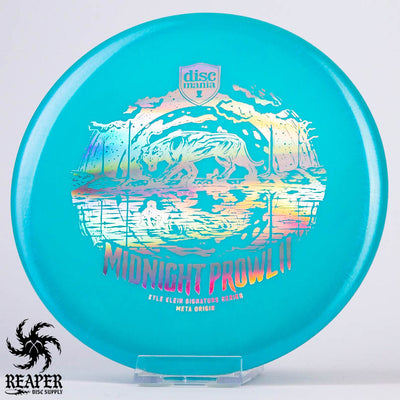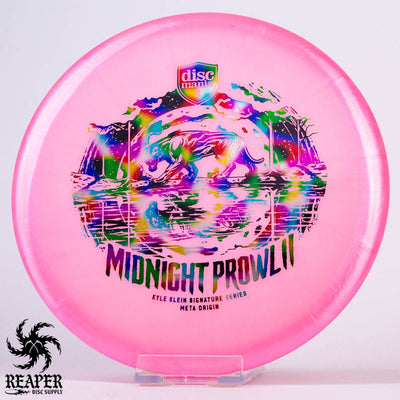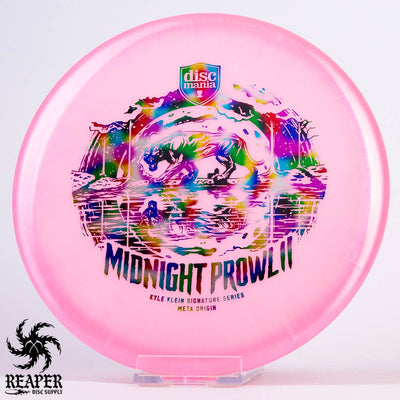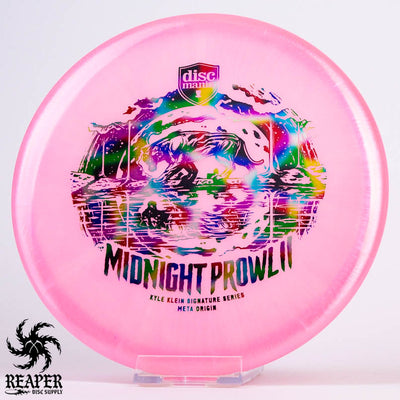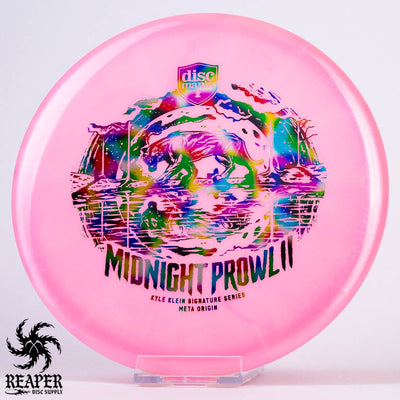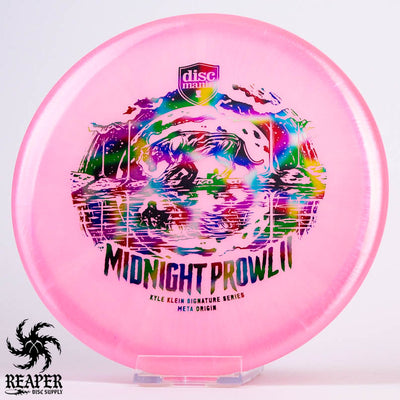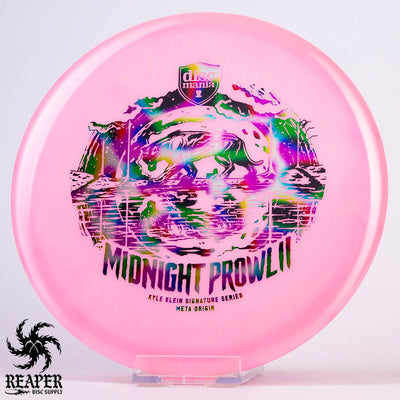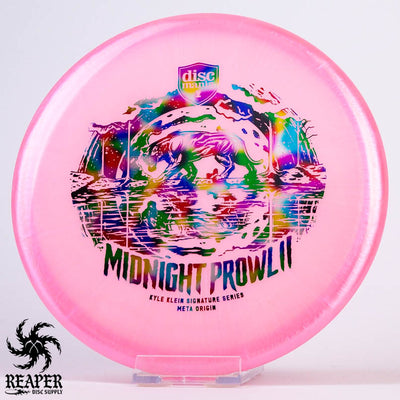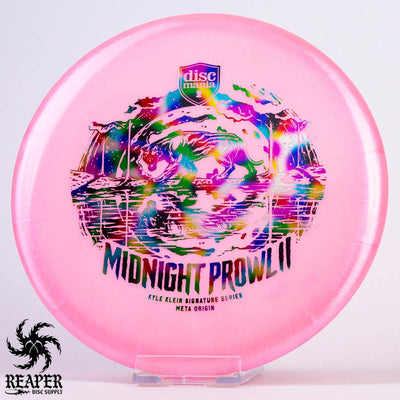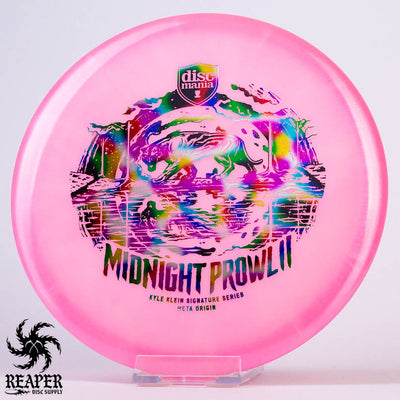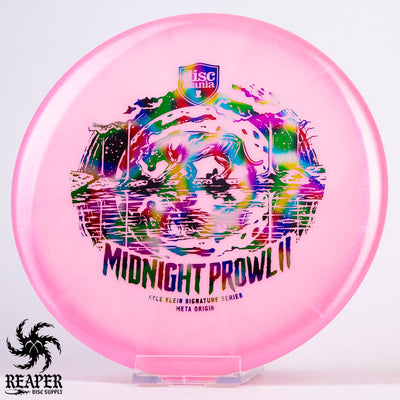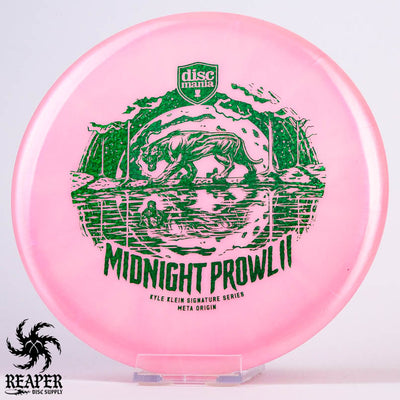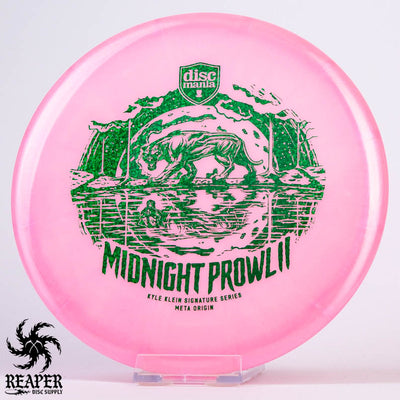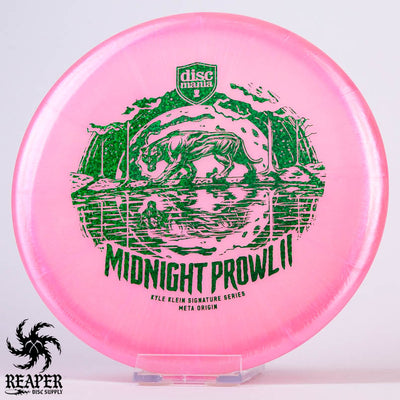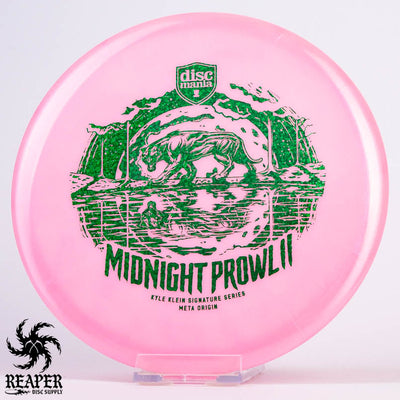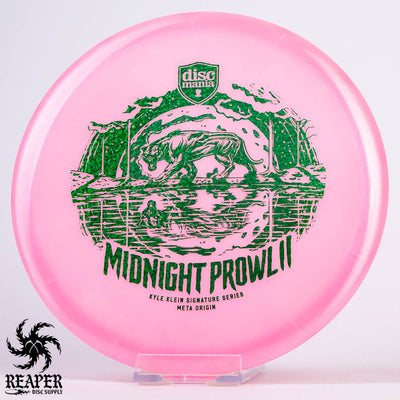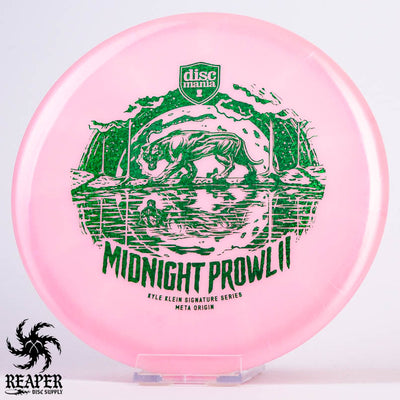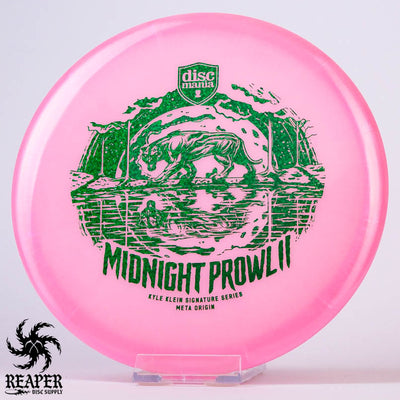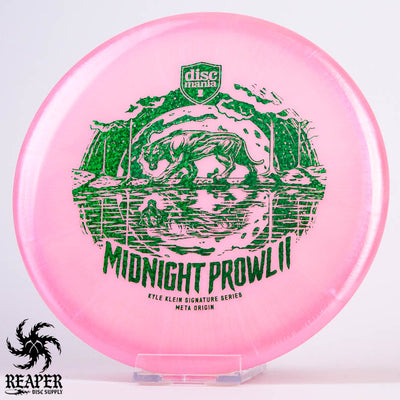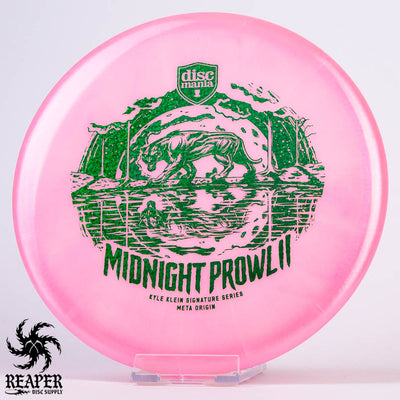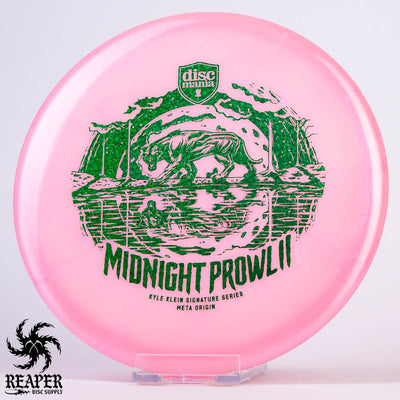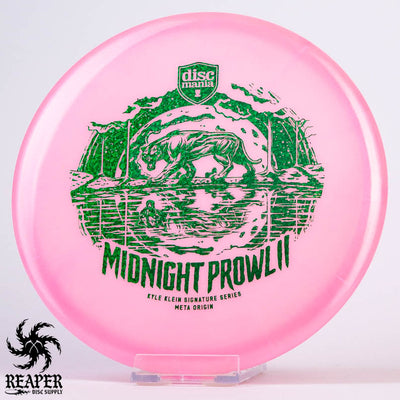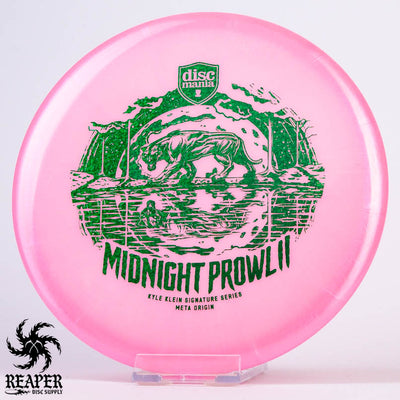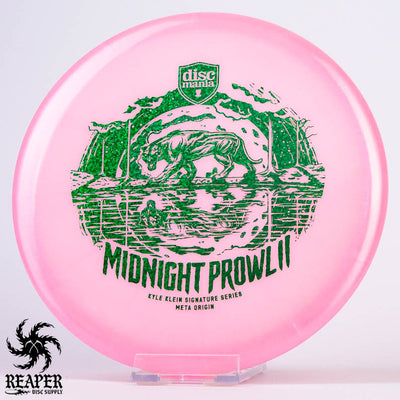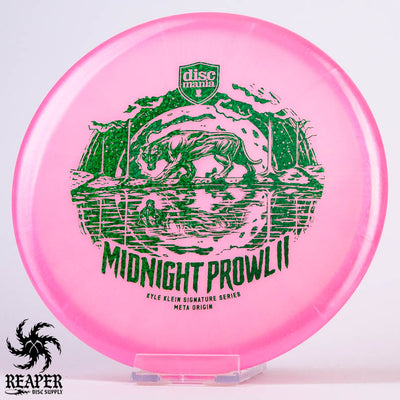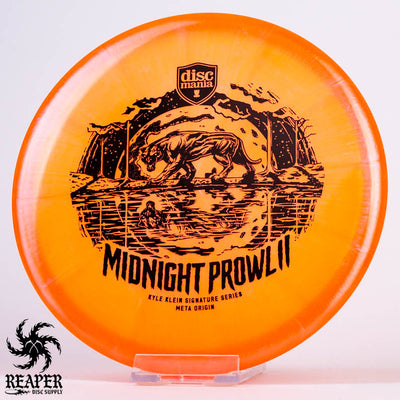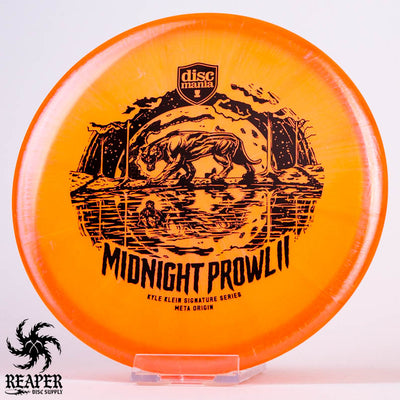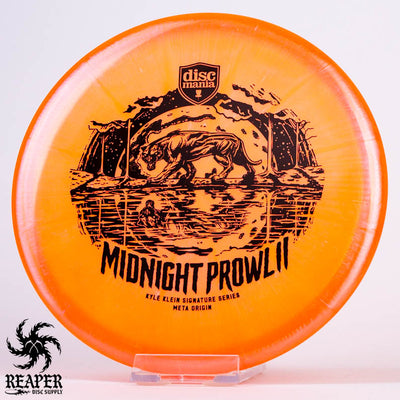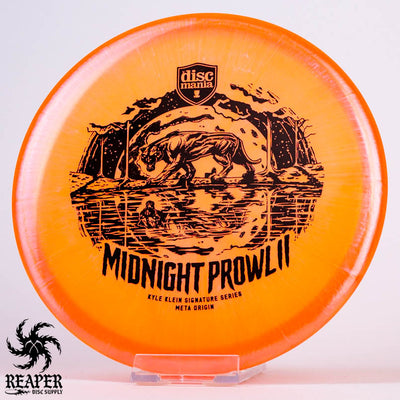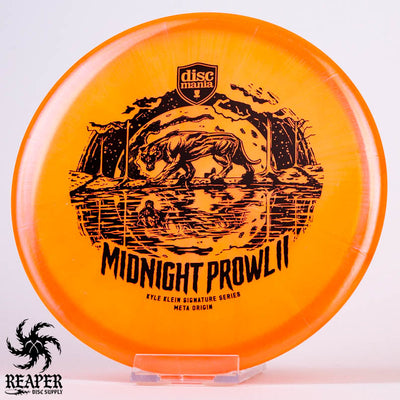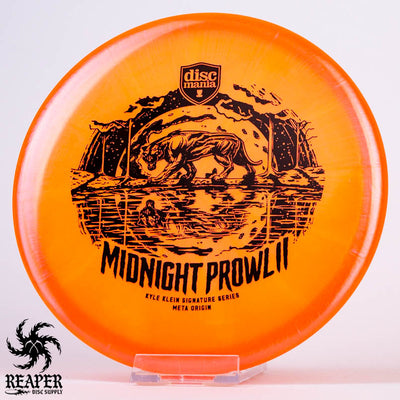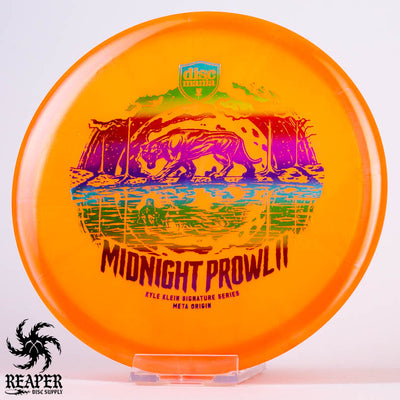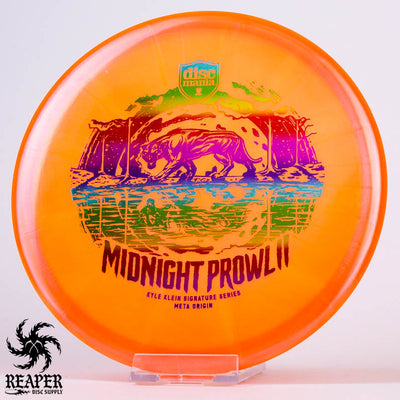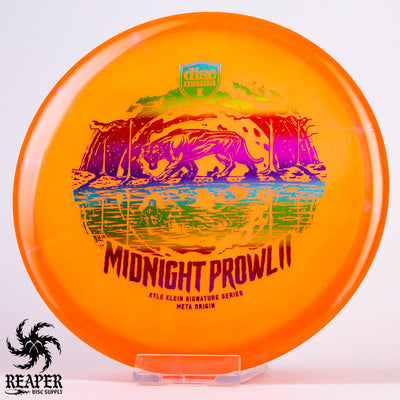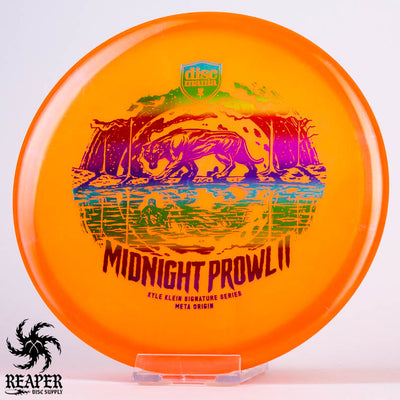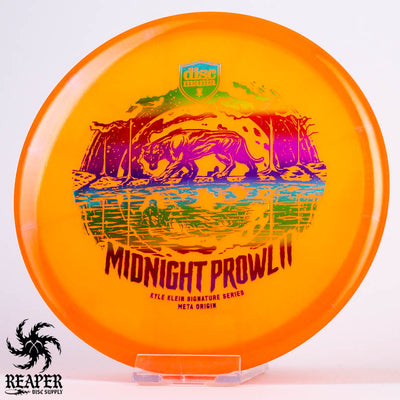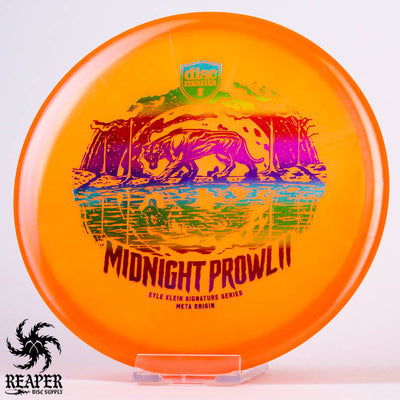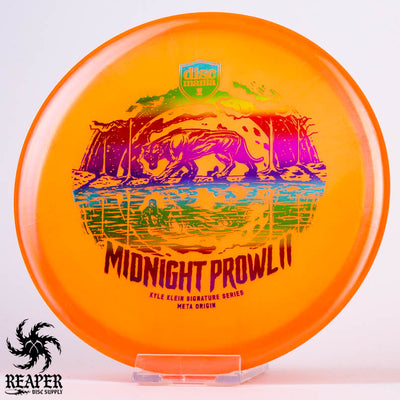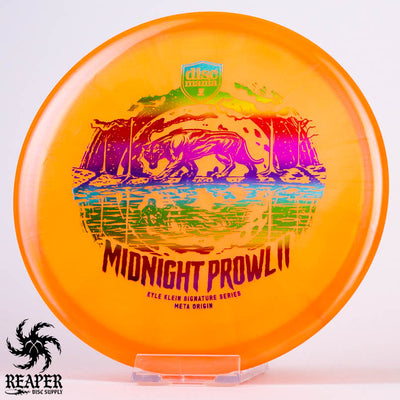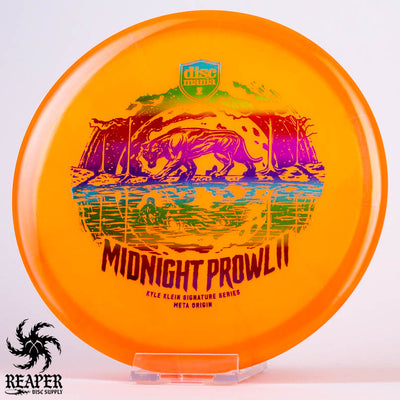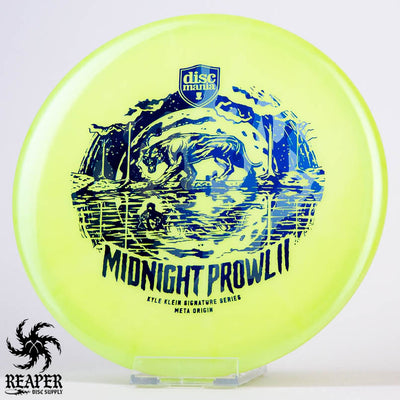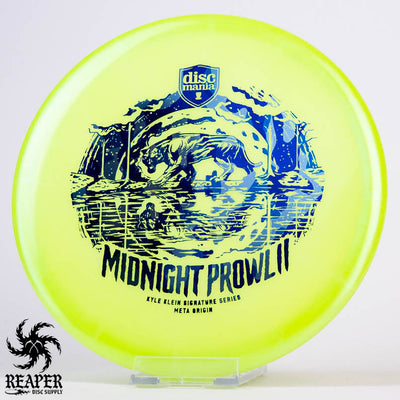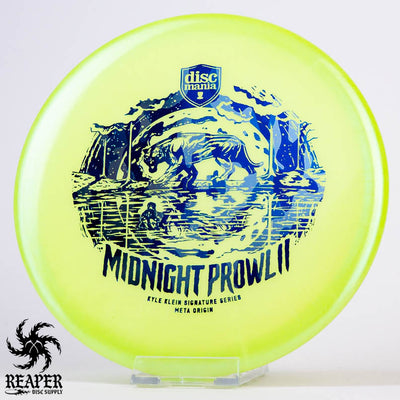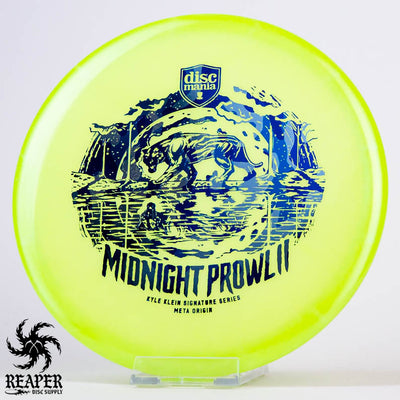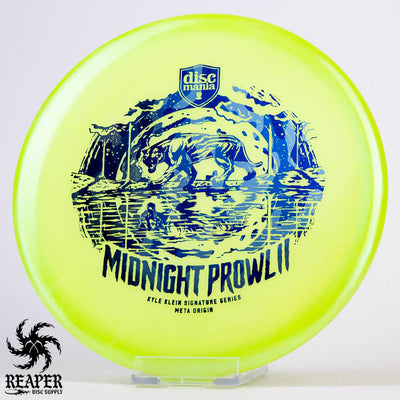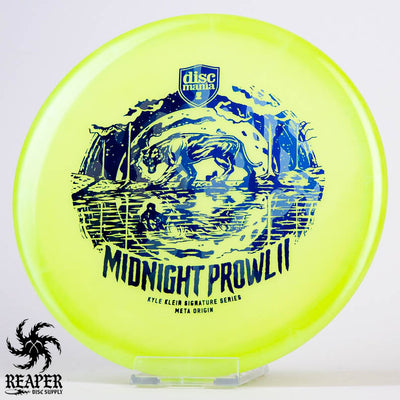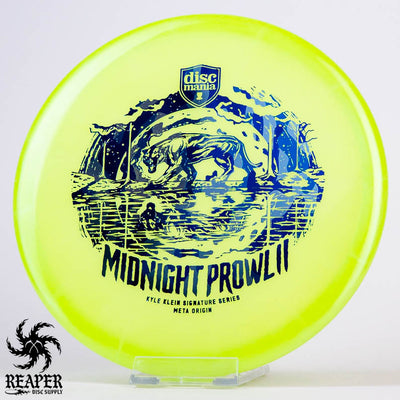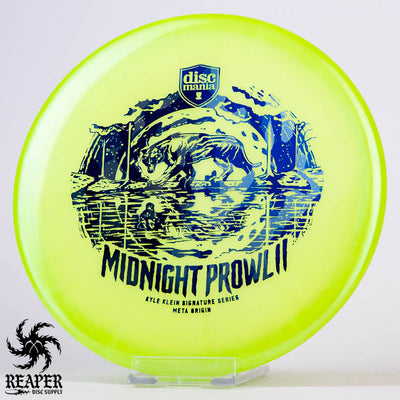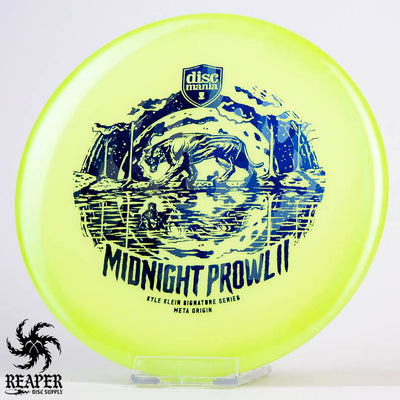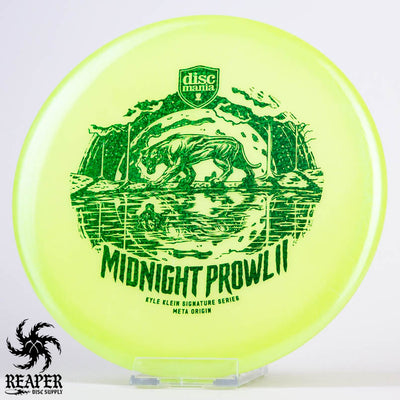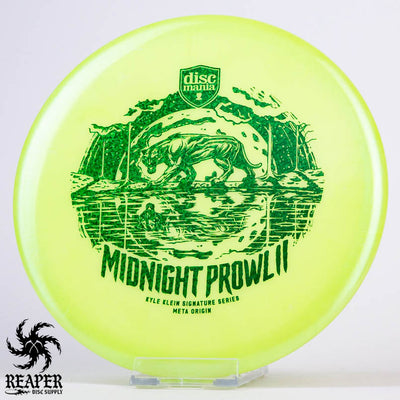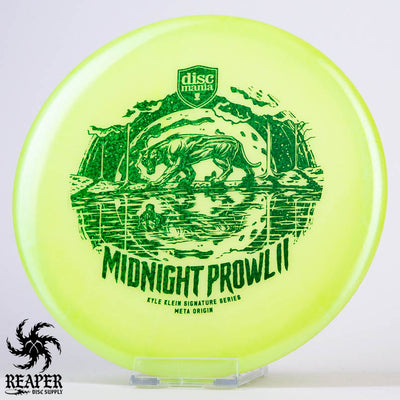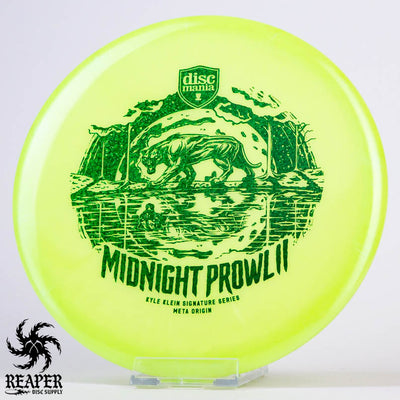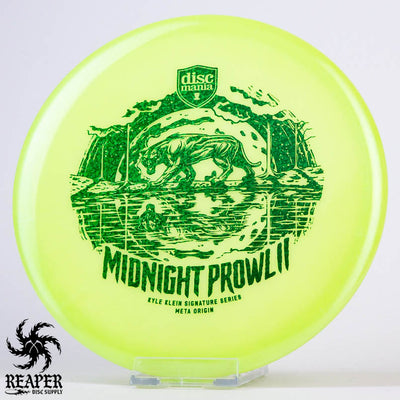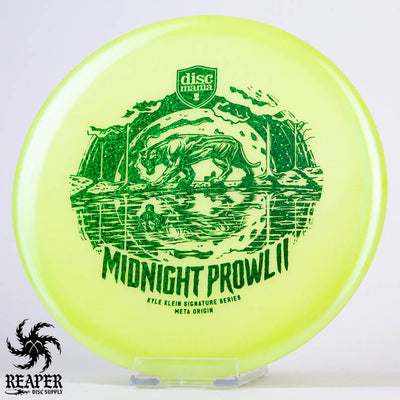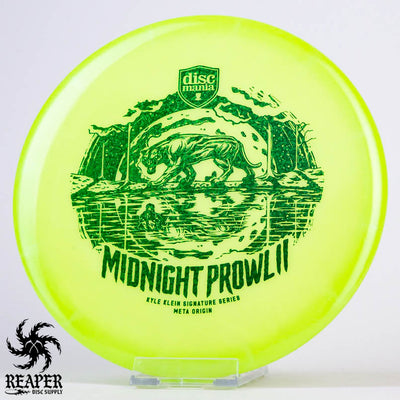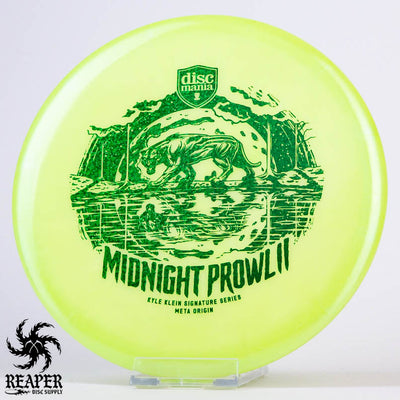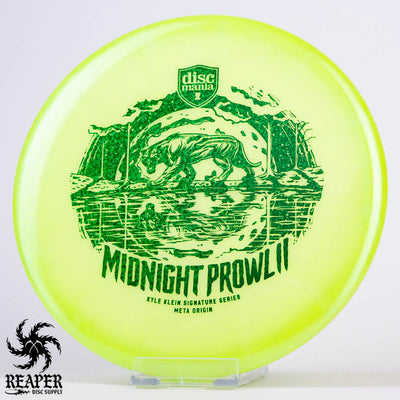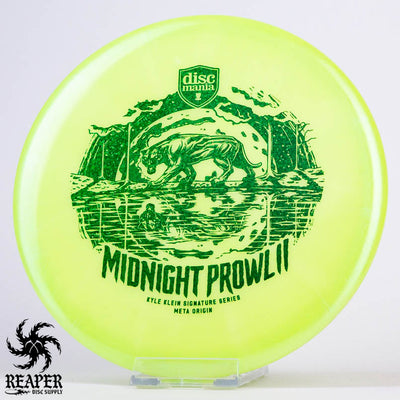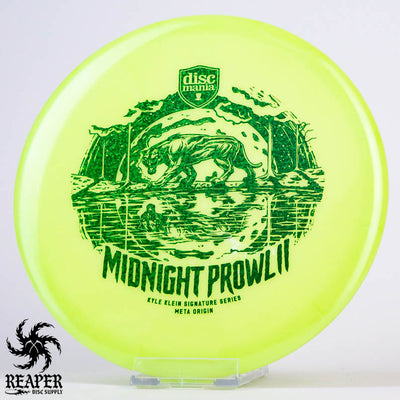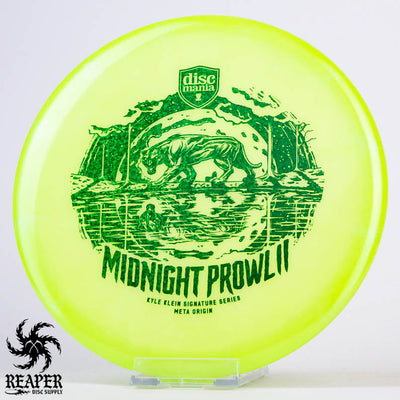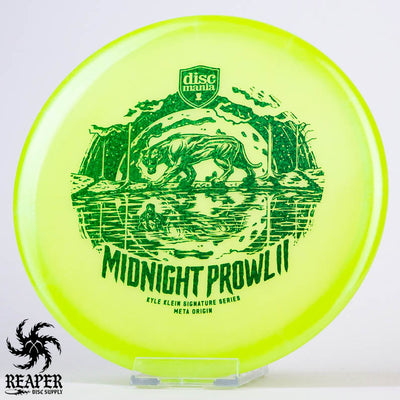 Kyle Klein's Signature Discmania Midnight Prowl 2 Meta Origin is a stable, straight-flying midrange with a rad stamp and premium plastic. With a variety of sweet plastic colors and foil options, you won't want to miss out on these Midnight Prowl 2's!
Check out our other Discmania releases, including the Neo Origin.
Discmania Midnight Prowl 2 Flight Numbers
Speed

: 5

Glide

: 5

Turn

: -1

Fade

: 1
Commonly used for: Midrange
Stability: Understable
Experience: Any
Rim: Beadless
Dimensions & Specs
Height

: 1.6 cm

Rim Depth: 

1.2 cm

Rim Thickness

: 1.3 cm

Diameter

: 21.4 cm

Flexibility

: 11.59 kg

Max Weight: 177.6 gr