Discmania Lux Vapor Enigma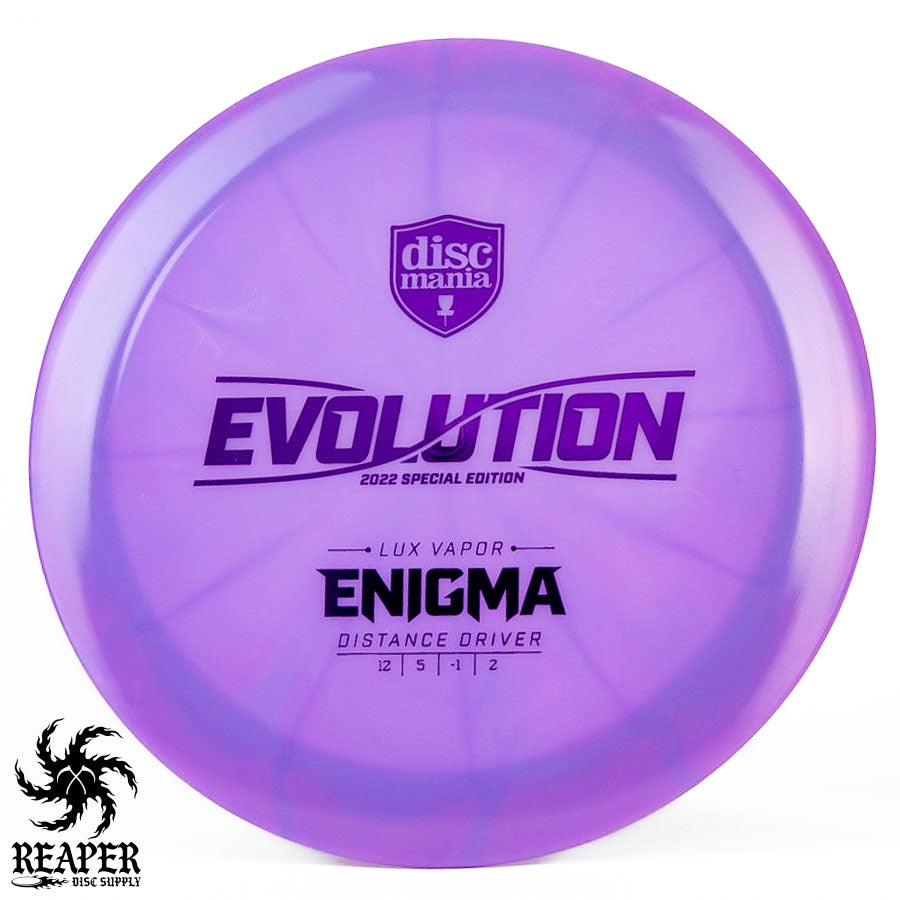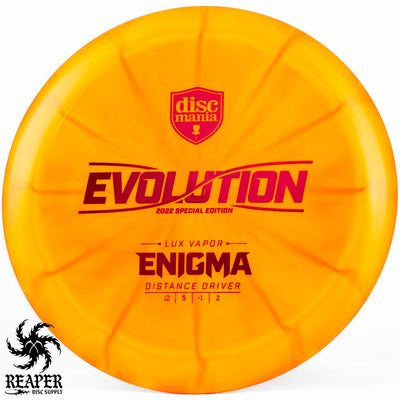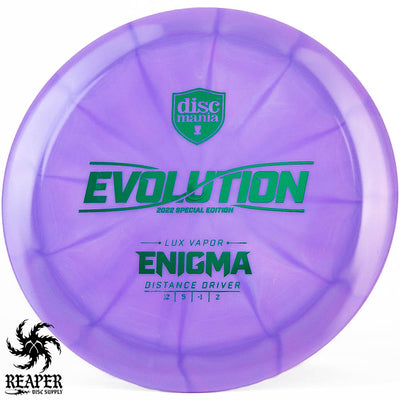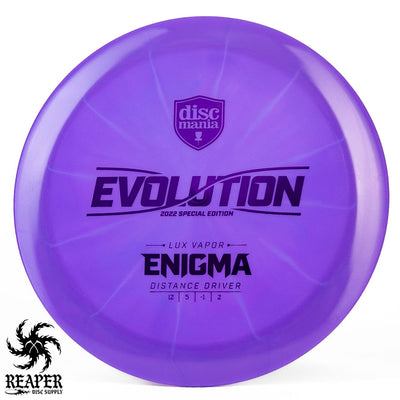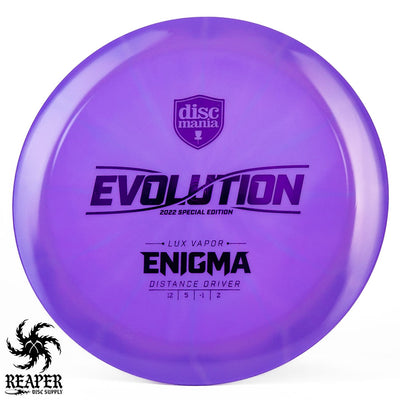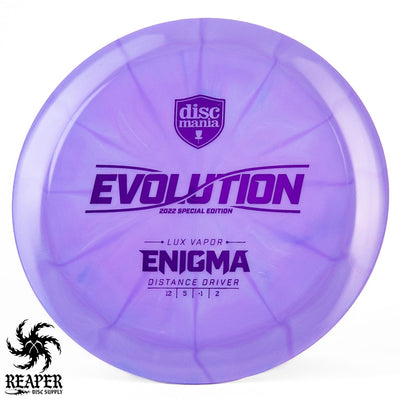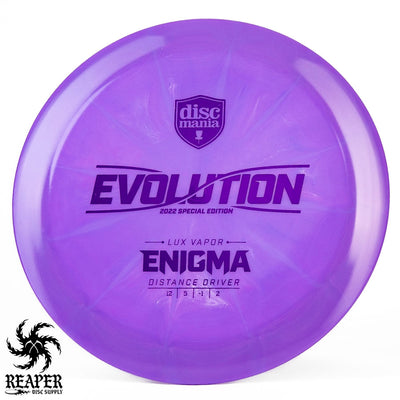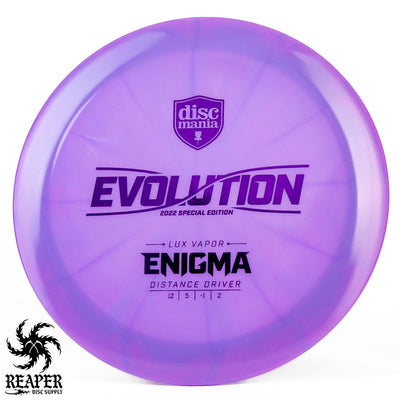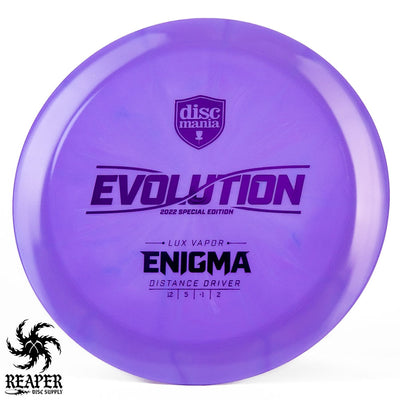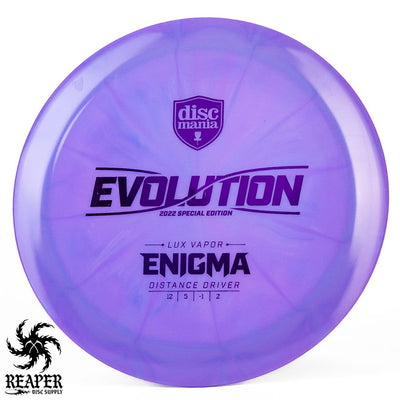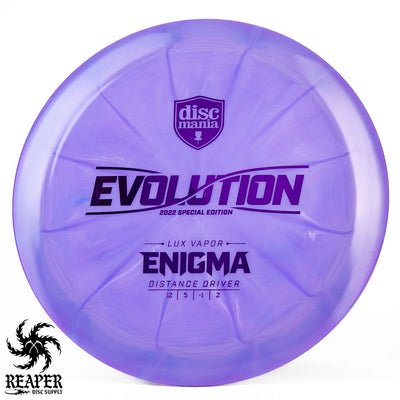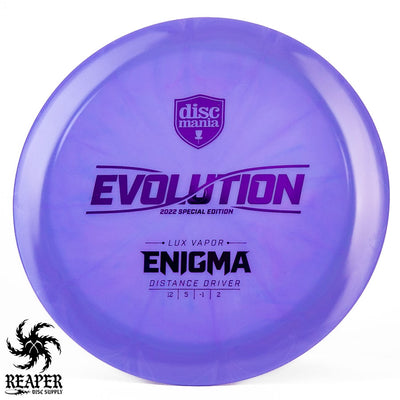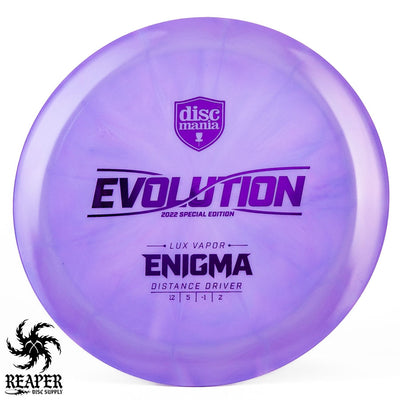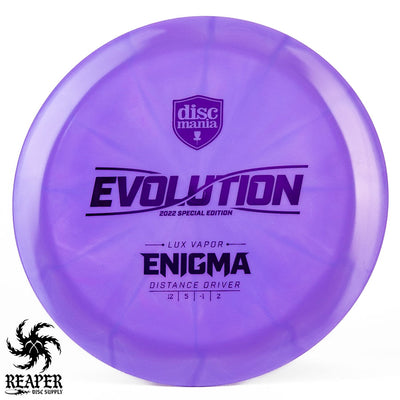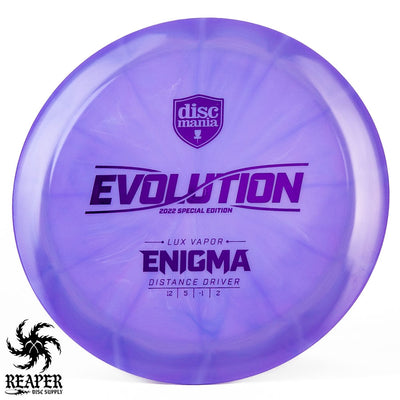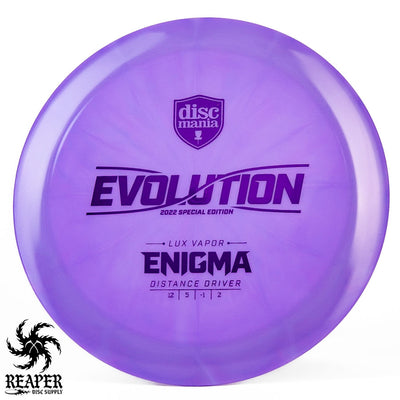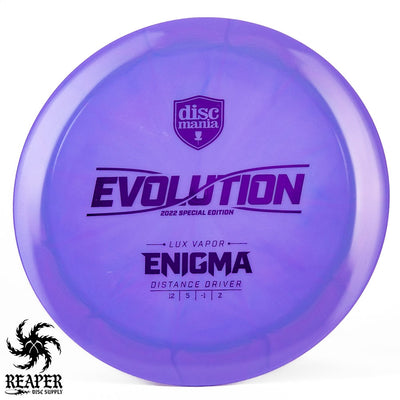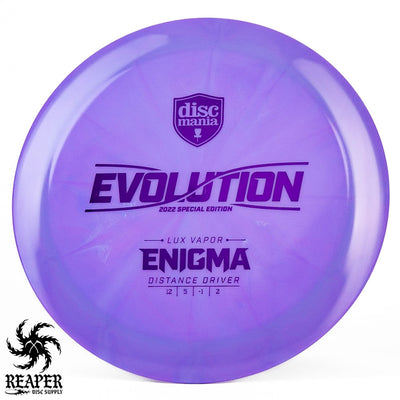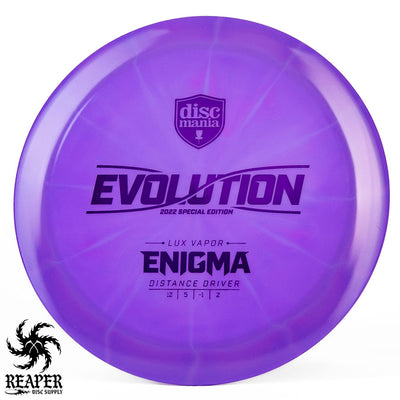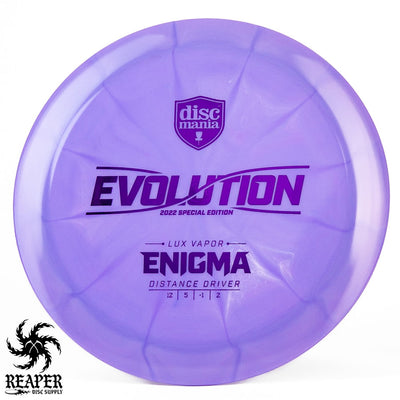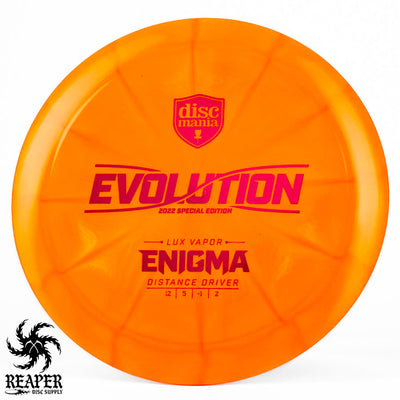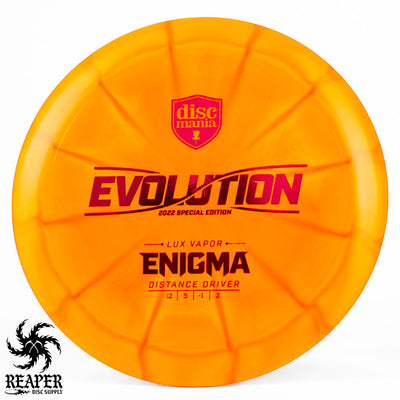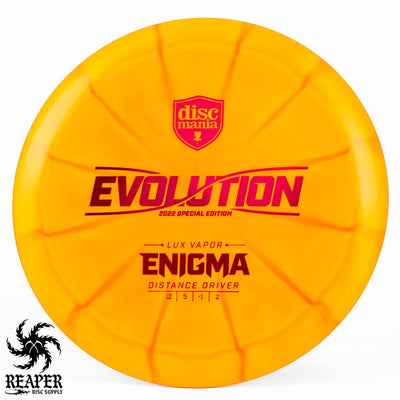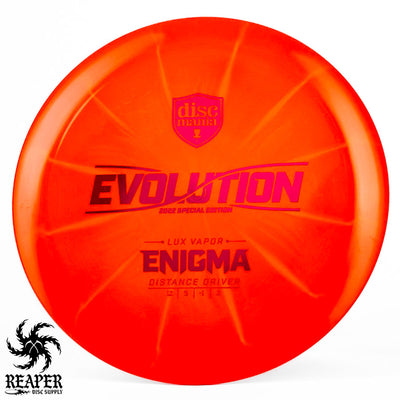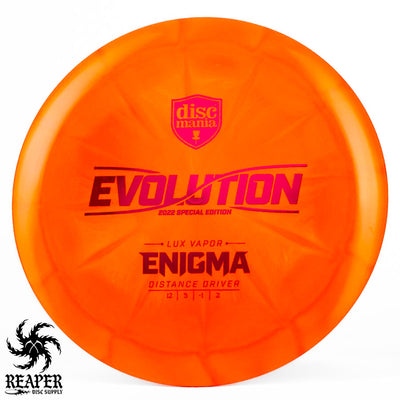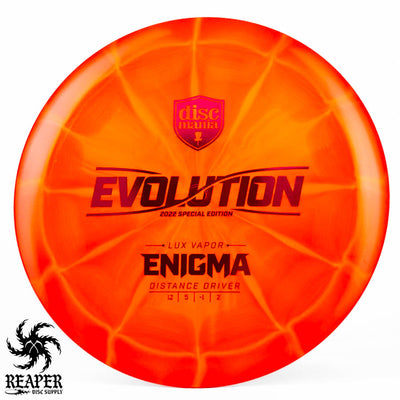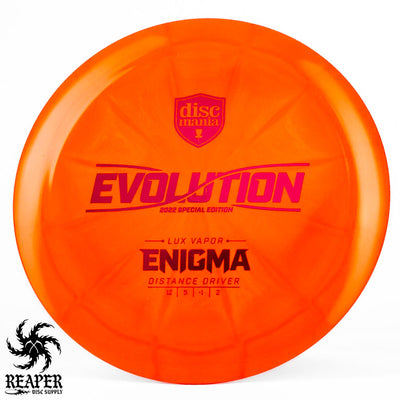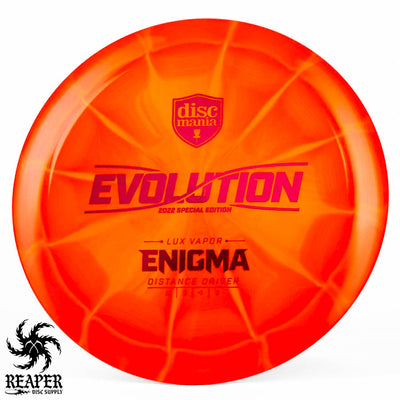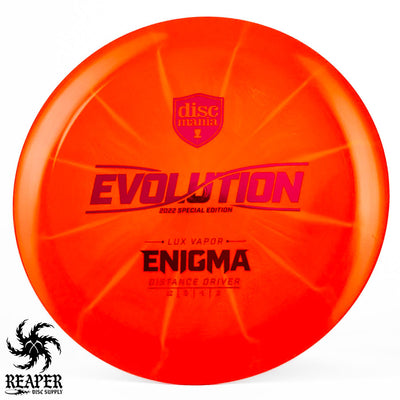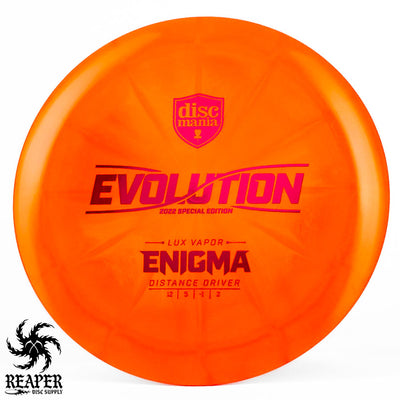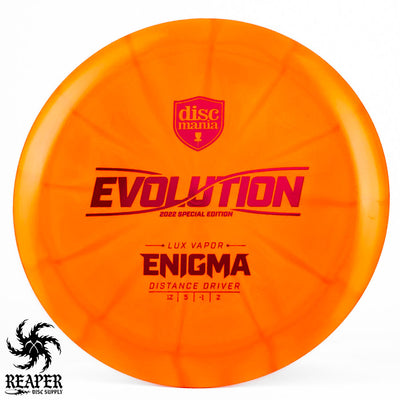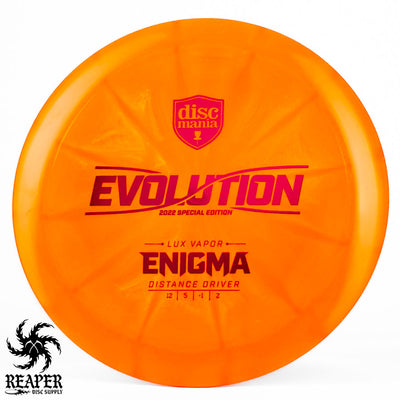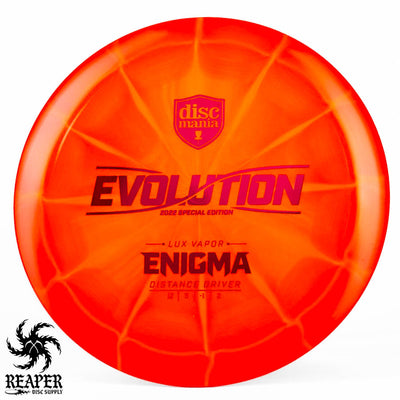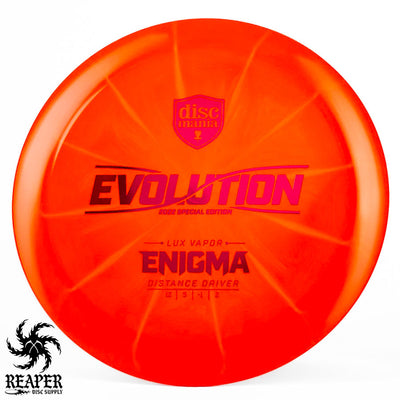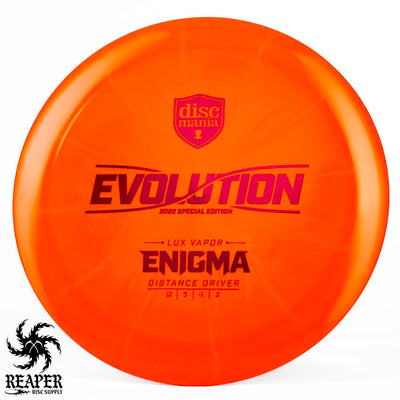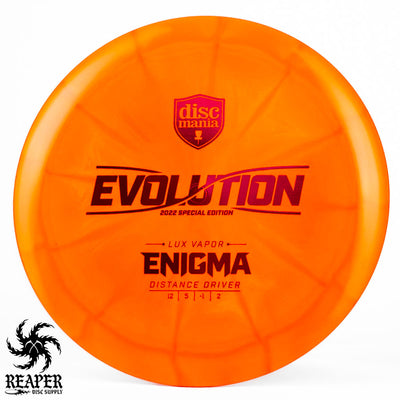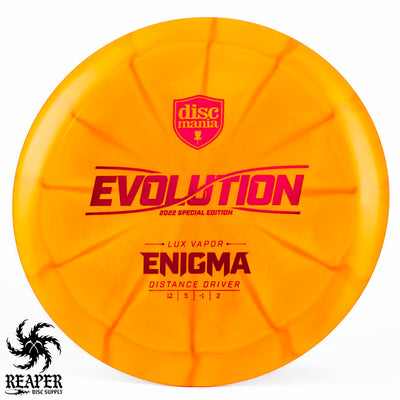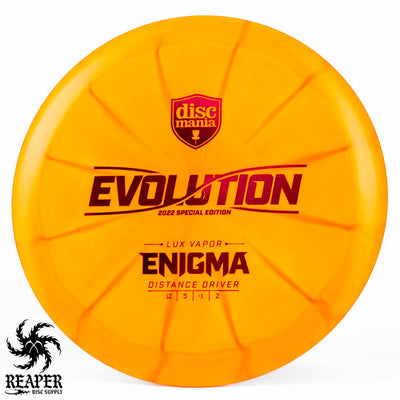 The Discmania Lux Vapor Enigma is a slightly overstable distance driver made with special edition colorful plastic. 
In the gloomy shadows of the disc golf underworld, a sinister force known as Discmania's Lux Vapor arises. This ghastly plastic blend possesses an eerie grip that clings relentlessly to your mortal hand in any weather condition. The Lux Vapor is a harbinger of durability, aging like the very souls I reap, ensuring that your discs maintain their flight characteristics as they traverse the abyss of time.
These cursed discs are adorned with bewitching color bursts that haunt the course, seducing the eyes of those who dare to wield them. But beware, mortal; Lux Vapor is an exclusive offering for special disc releases, tempting collectors to delve deeper into the darkness. Embrace the chilling embrace of the Discmania Lux Vapor Enigma, but remember... I'm always watching. - Reaper
Flight Numbers
Speed: 12
Glide: 5
Turn: -1
Fade: 2
Commonly used for:
Distance Driver
Stability:
Stable to Overstable
Experience:
 Intermediate
Rim:
Beadless
PDGA Dimensions
Height: 1.6 cm
Rim Depth: 1.1 cm
Rim Thickness: 2.2 cm
Diameter: 21.1 cm
Flexibility: 11.25 kg
Max Weight: 175.1 gr