Discmania Horizon Cloud Breaker (Eagle McMahon)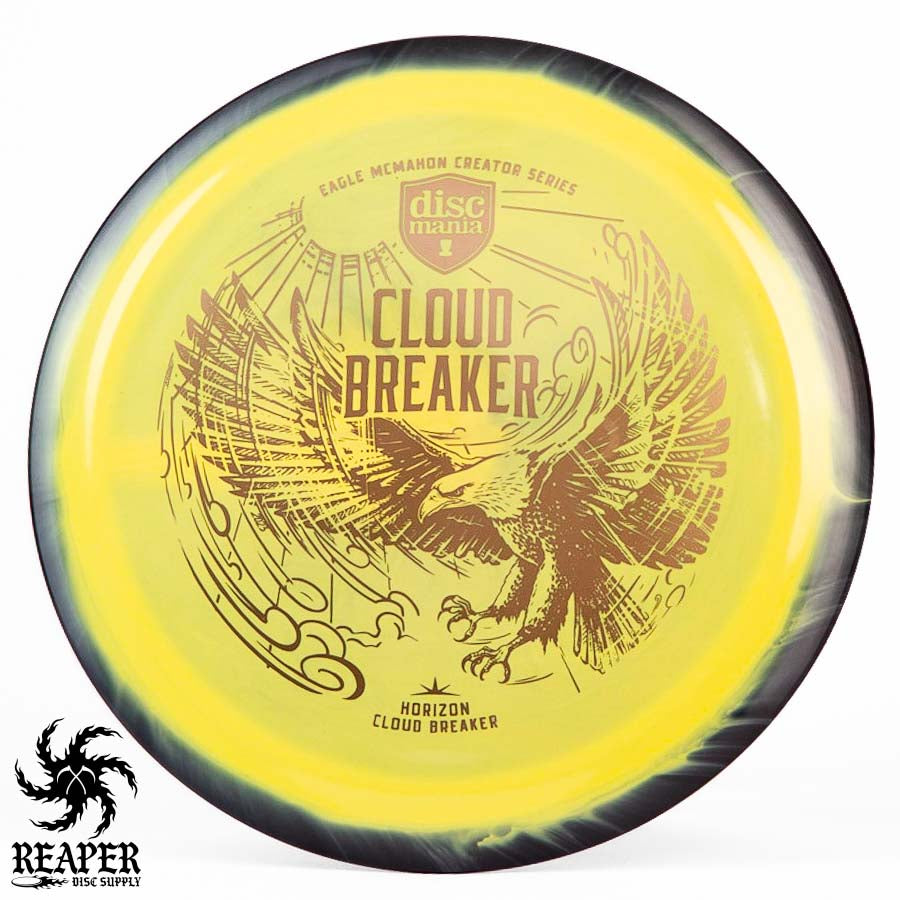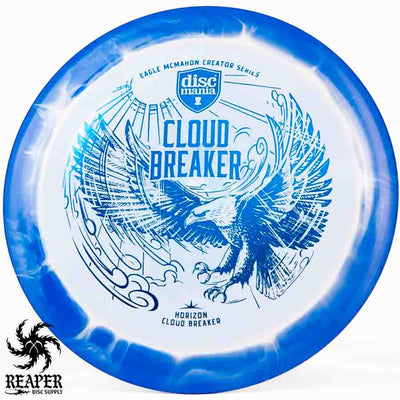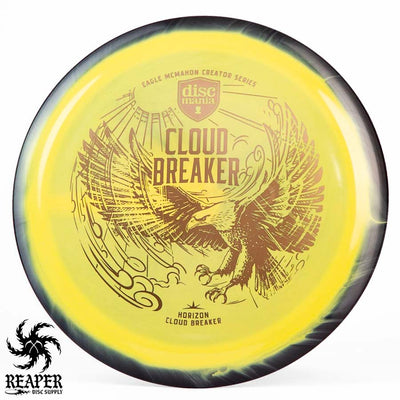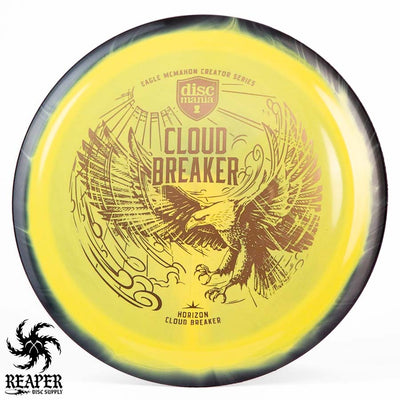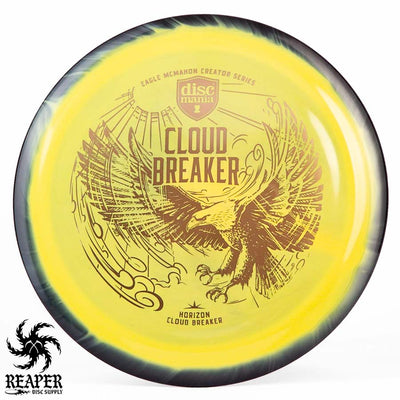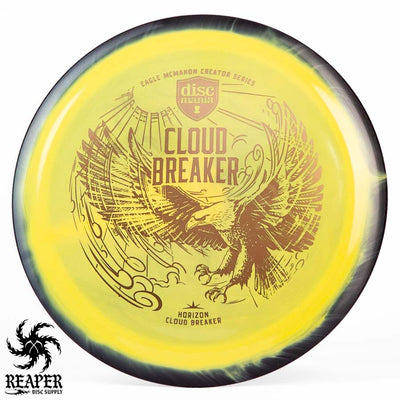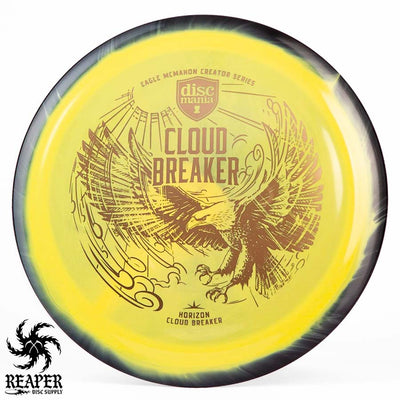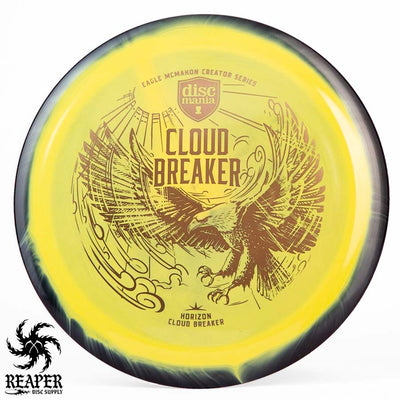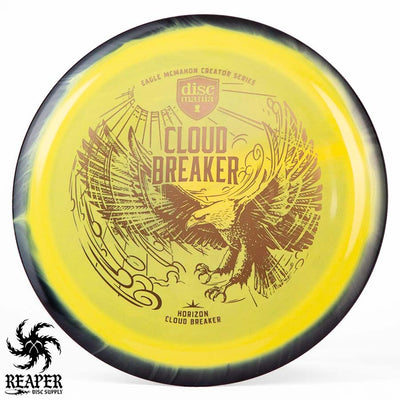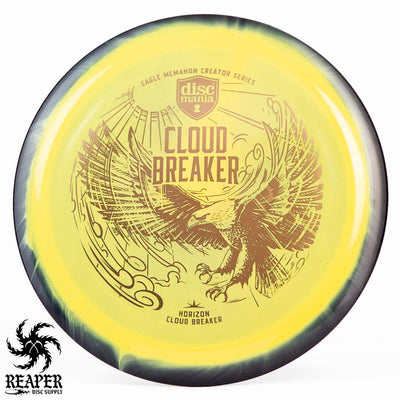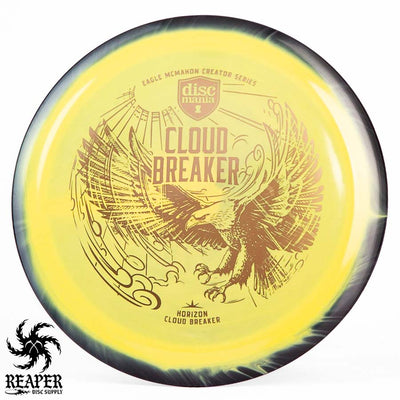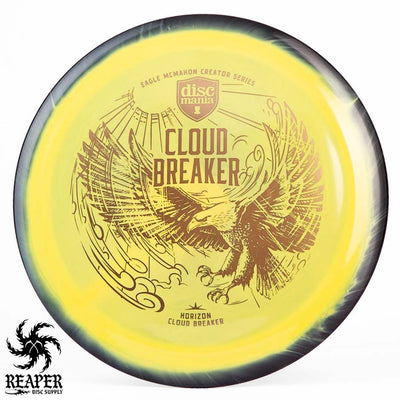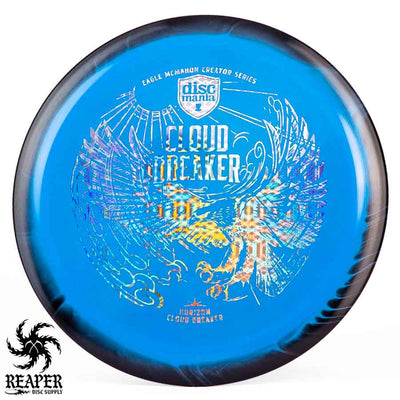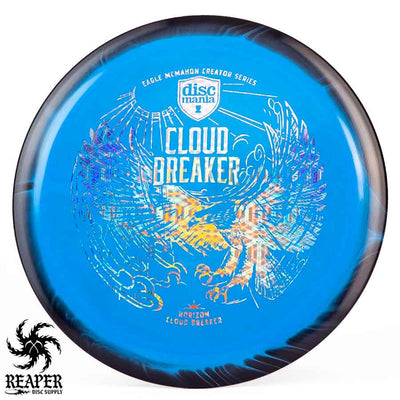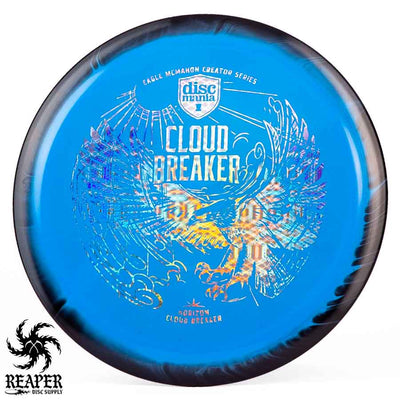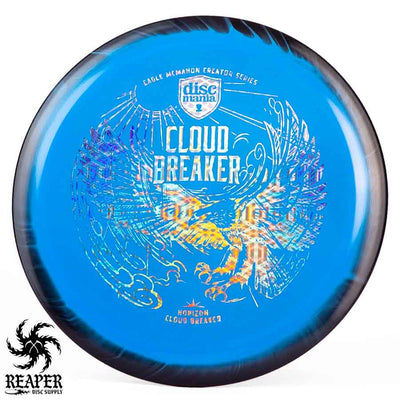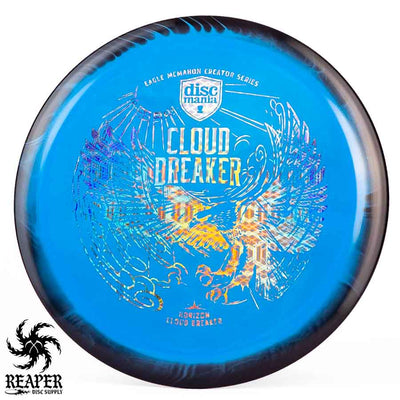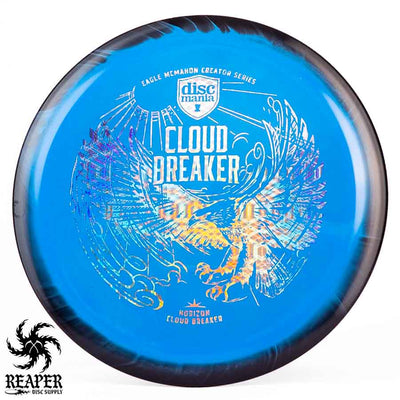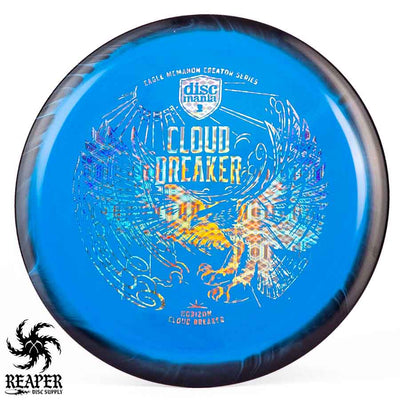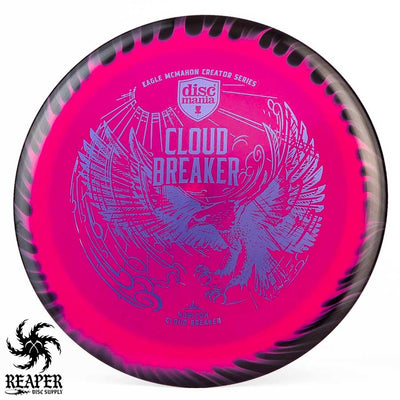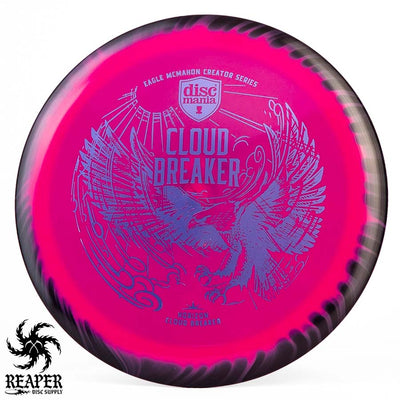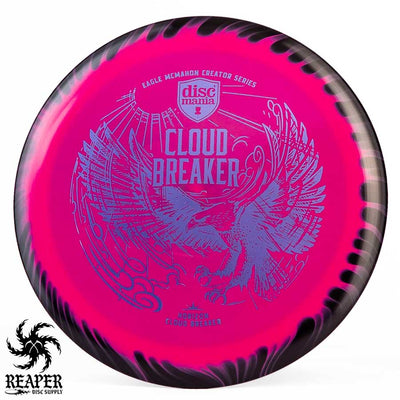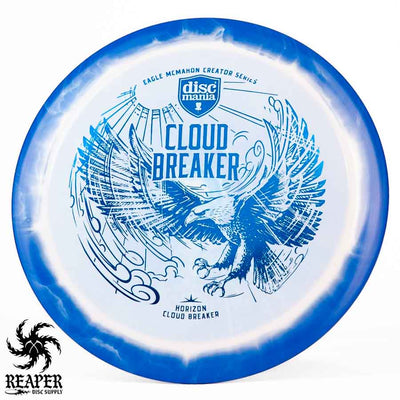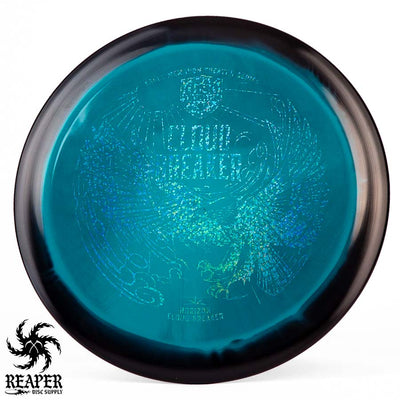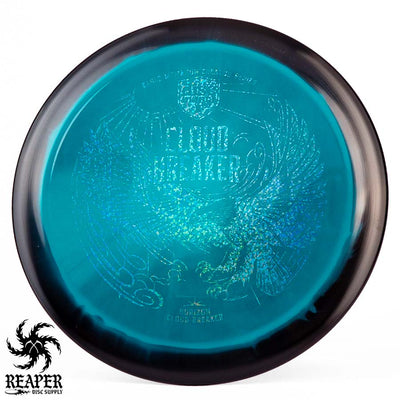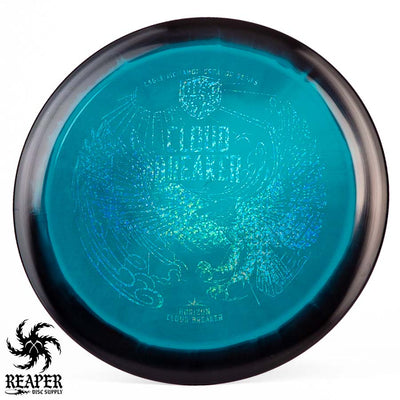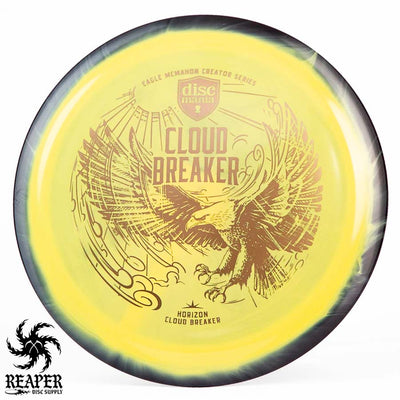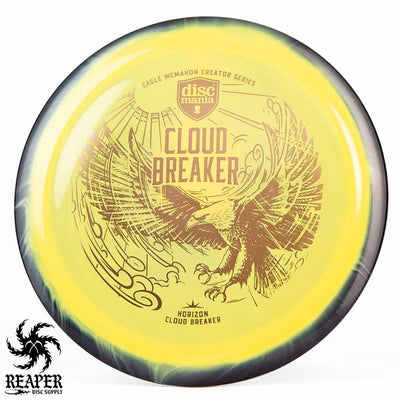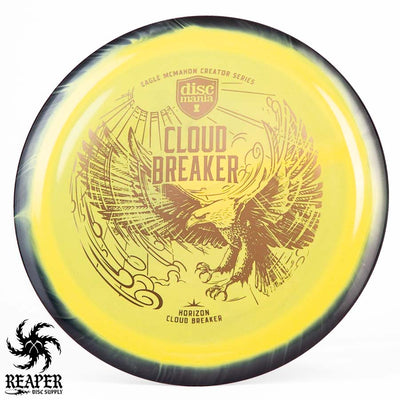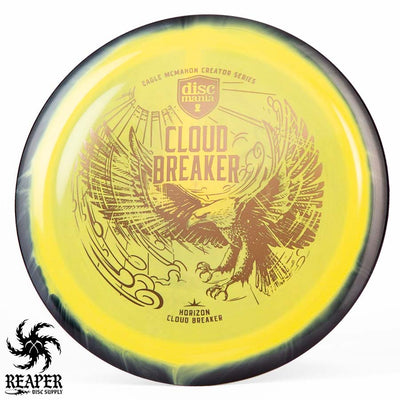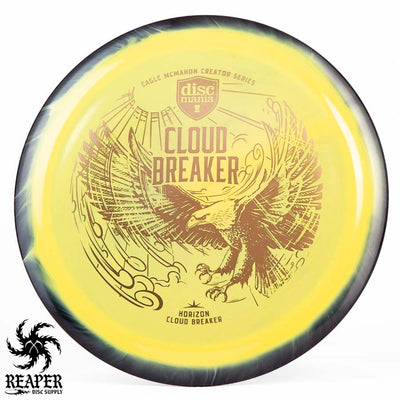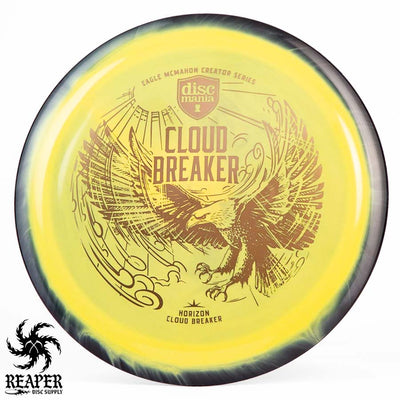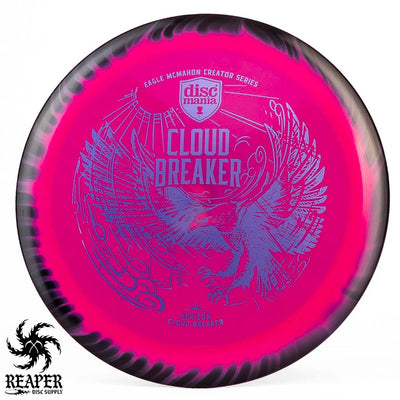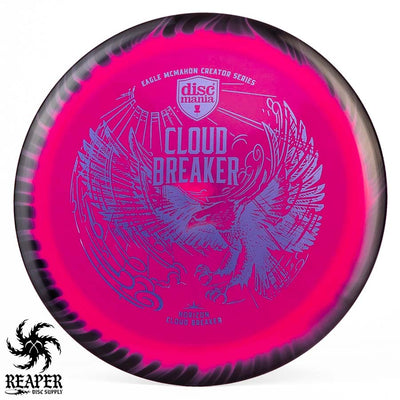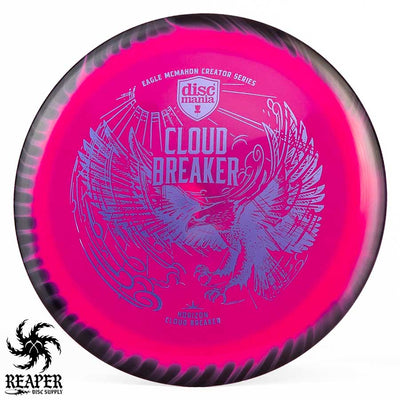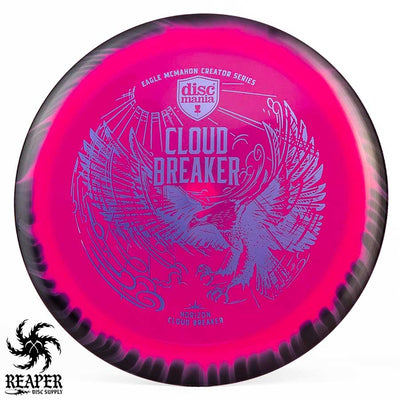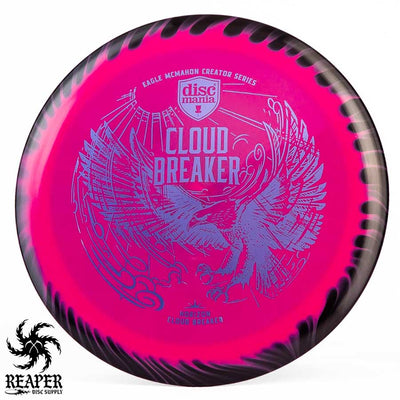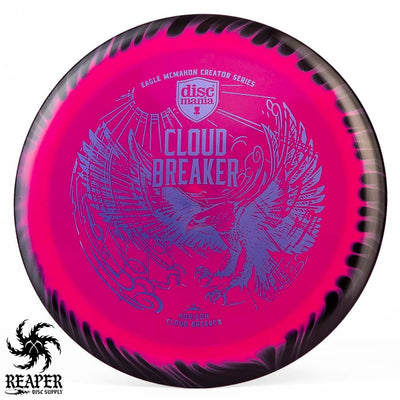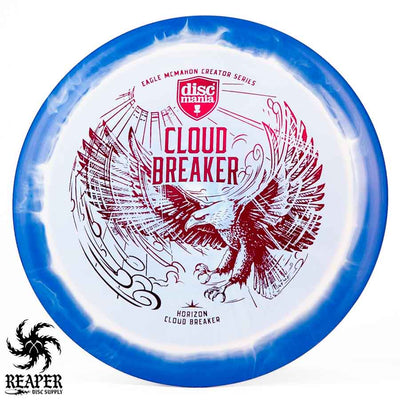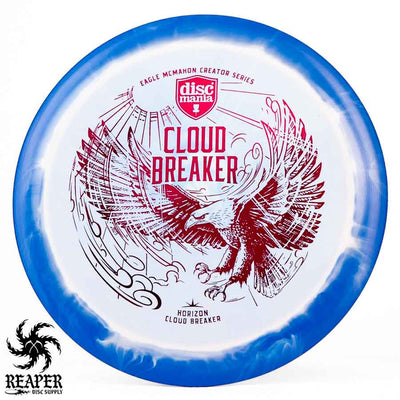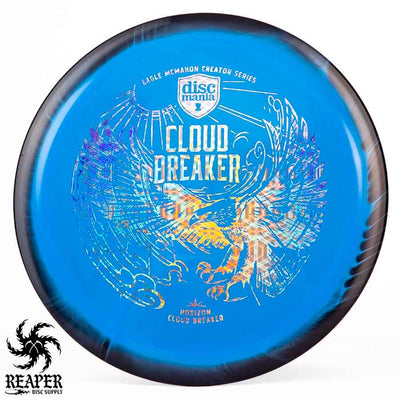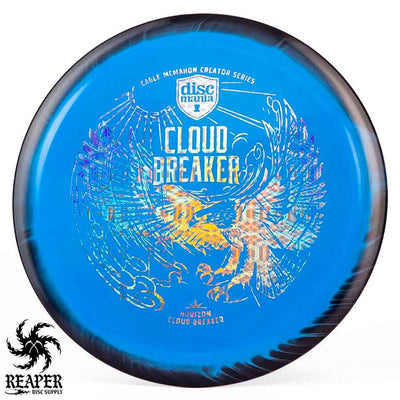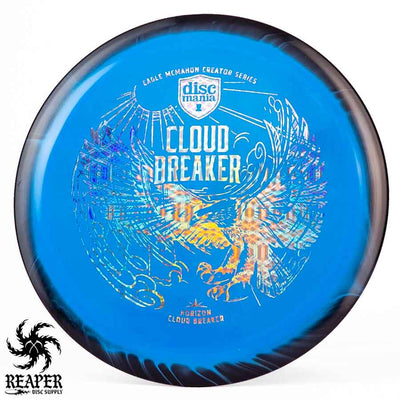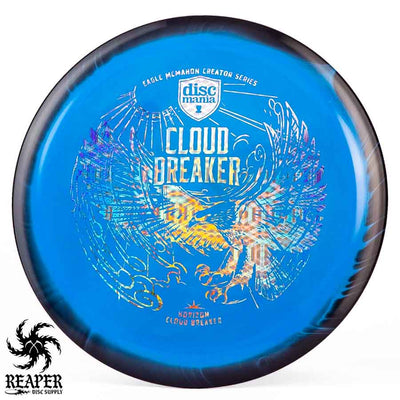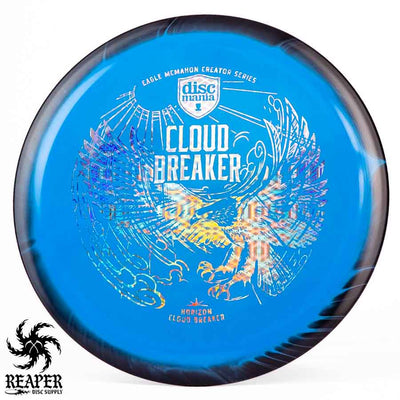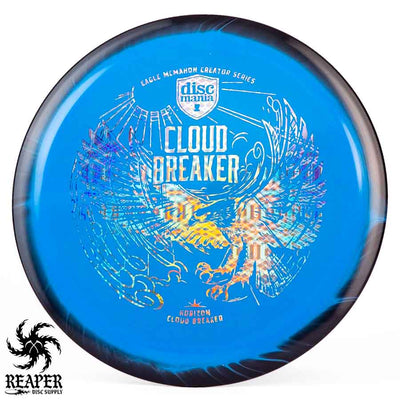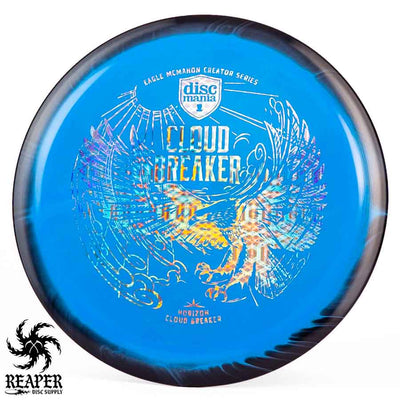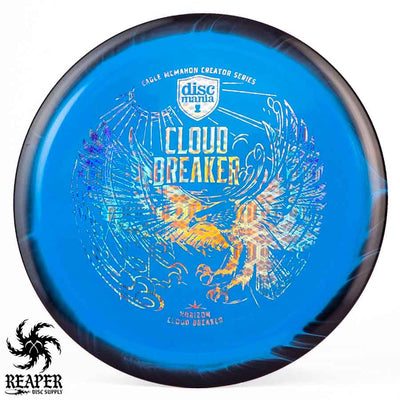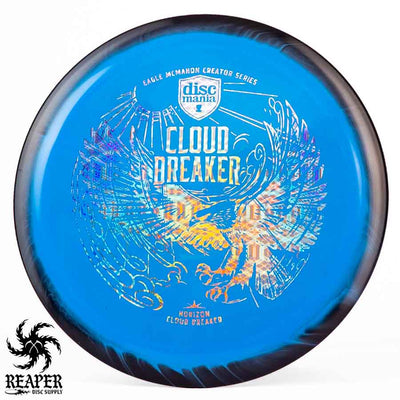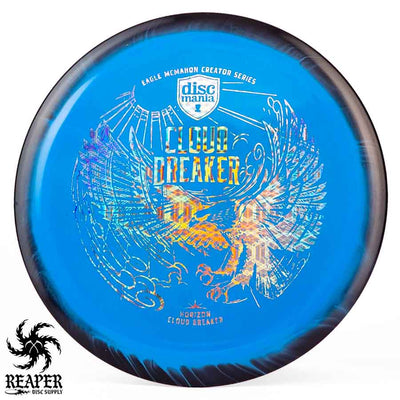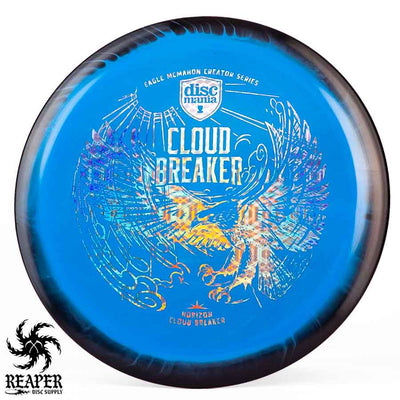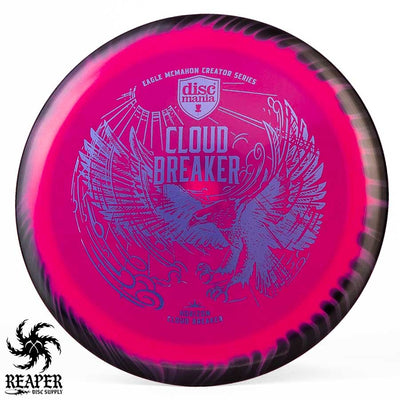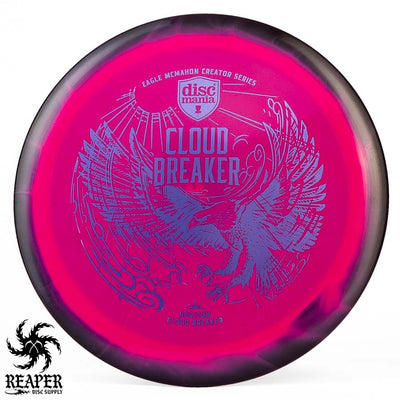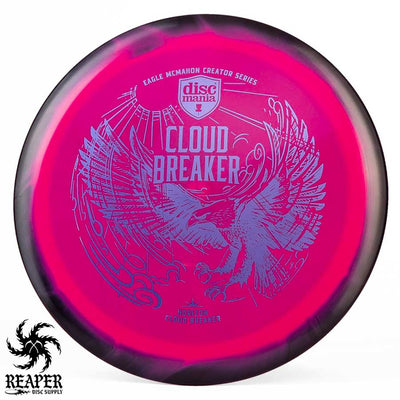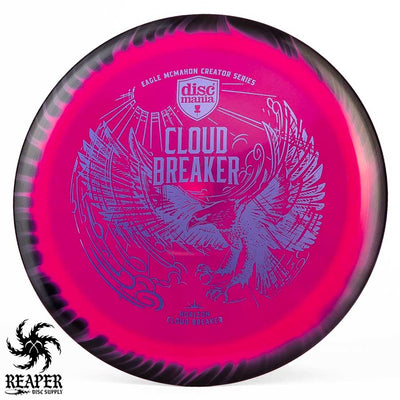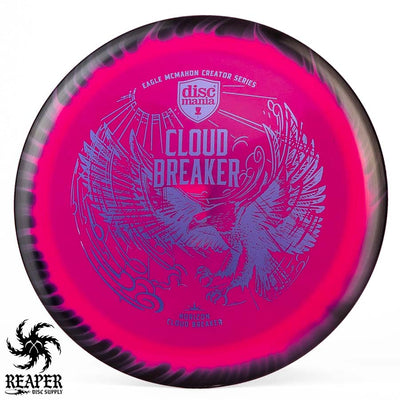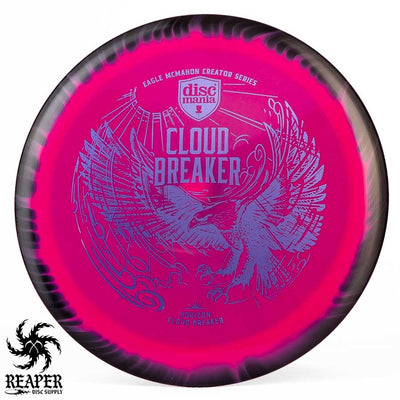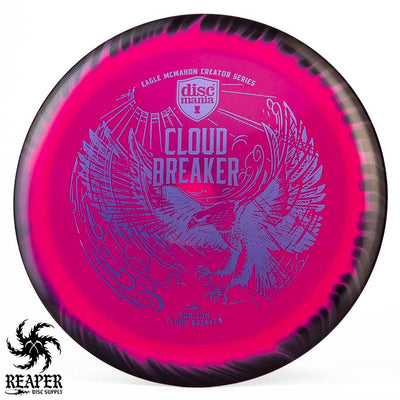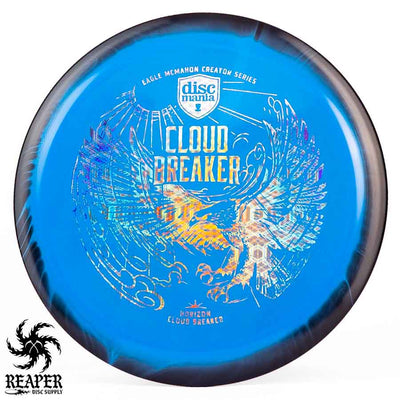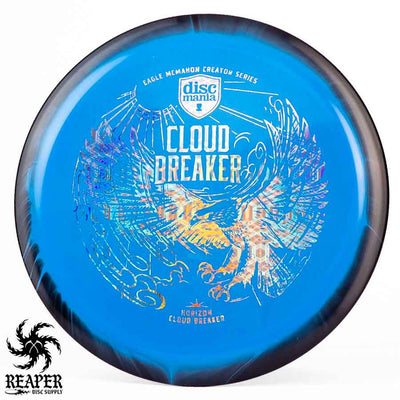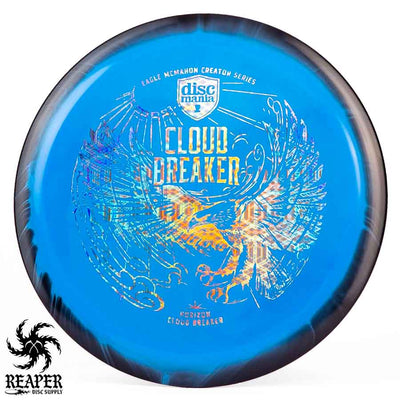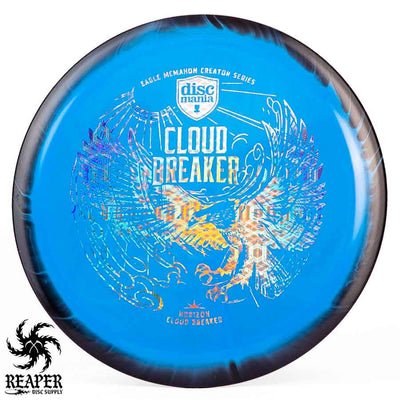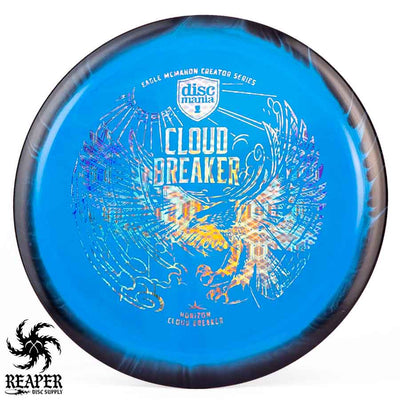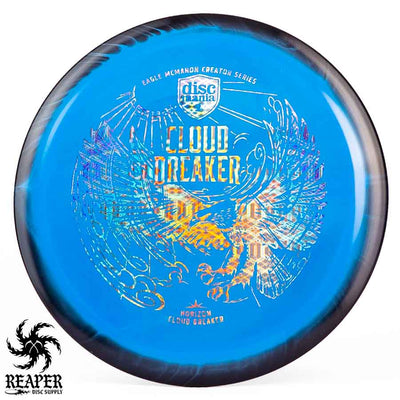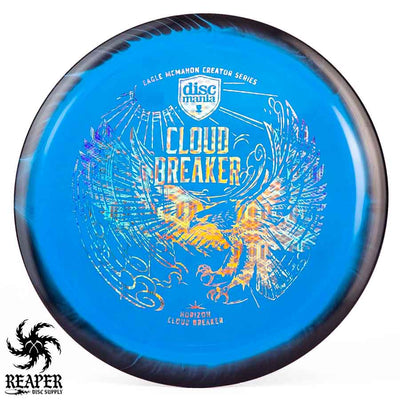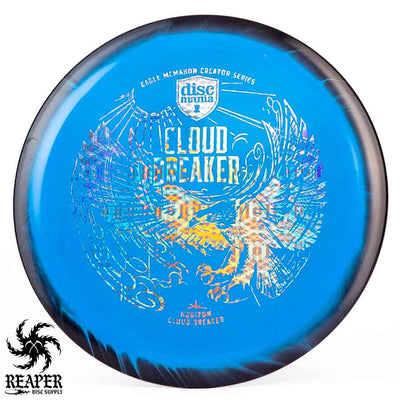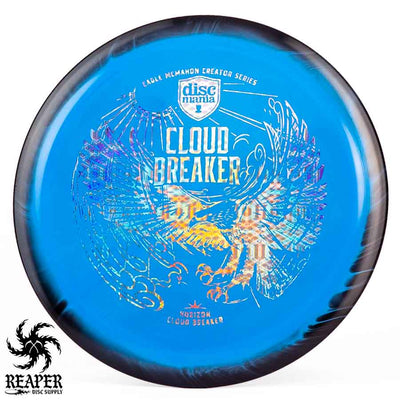 The Discmania Horizon Cloud Breaker is Eagle McMahon's newest Creator Series driver and is made with premium halo style plastic. Discmania's Horizon plastic is premium grade, extremely durable, and has incredible grip - the same as their S-Line plastic. These Cloud breakers are the most overstable version produced to date and have plenty of dome for tons of glide. With gorgeous and colorful halo bursts and an equally cool stamp, you won't want to miss out on these Discmania Horizon Cloudbreakers!
Limit 1 per household.
Flight Numbers
Speed: 12
Glide: 5
Turn: -1
Fade: 3
Commonly used for:
Distance Driver
Stability:
Overstable
Experience:
Intermediate to Advanced
Rim:
Beadless
PDGA Dimensions
Height: 1.8 cm
Rim Depth: 1.2 cm
Rim Thickness: 2.3 cm
Diameter: 21.1 cm
Flexibility: 11.93 kg
Max Weight: 175.1 gr