Discmania Glow Rainmaker (Eagle McMahon D-Line Flex 3)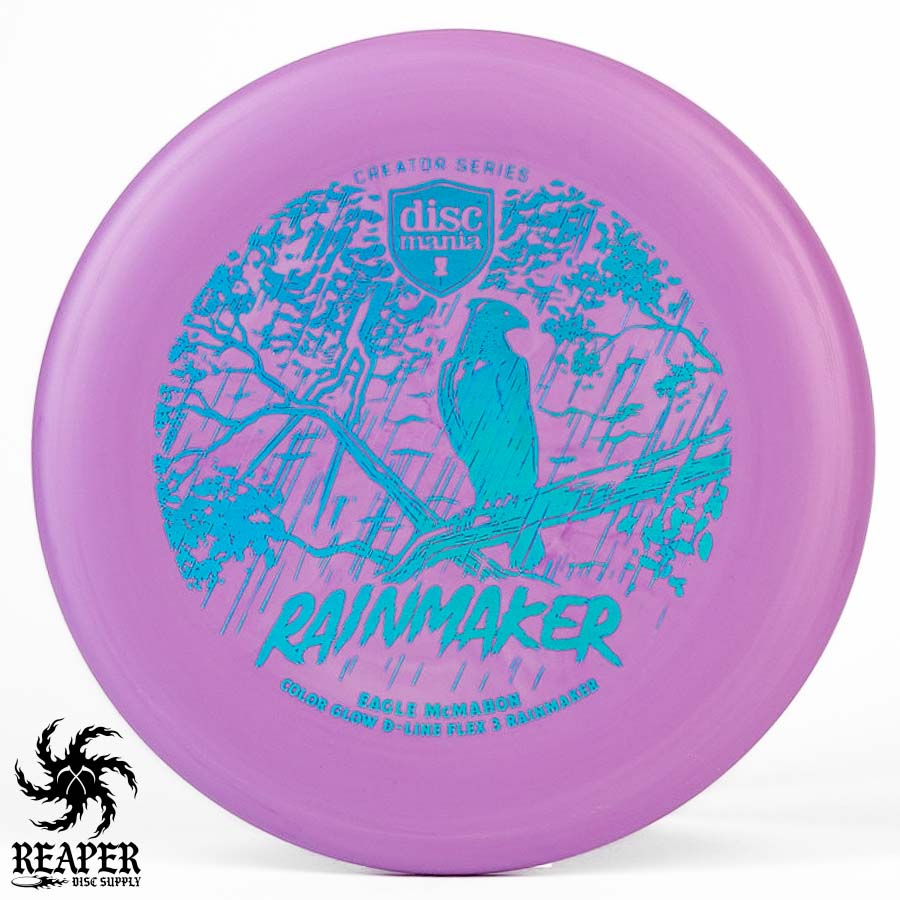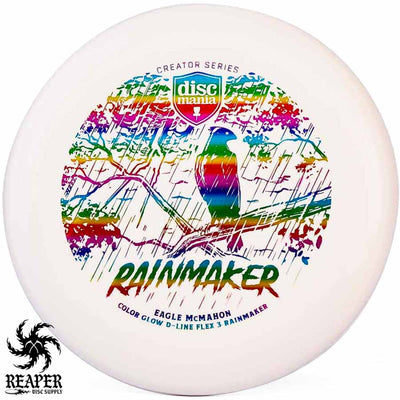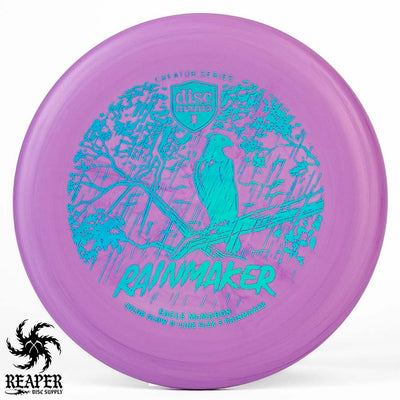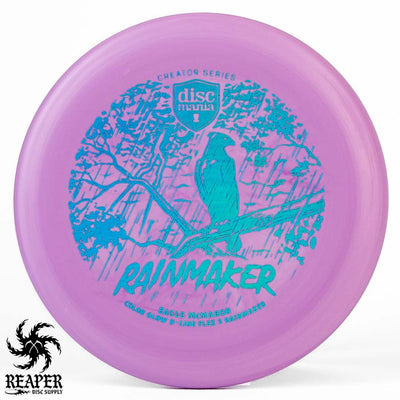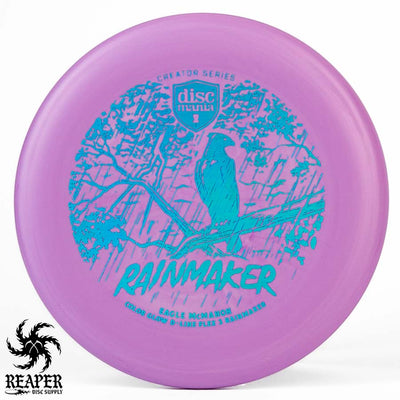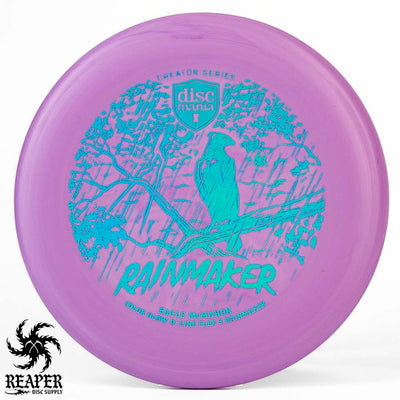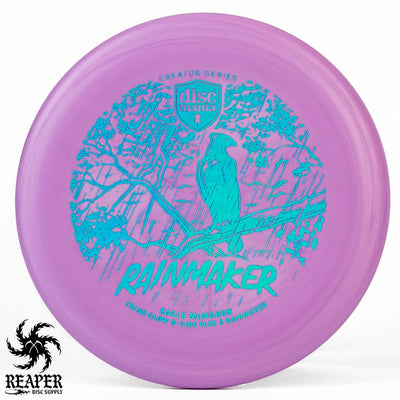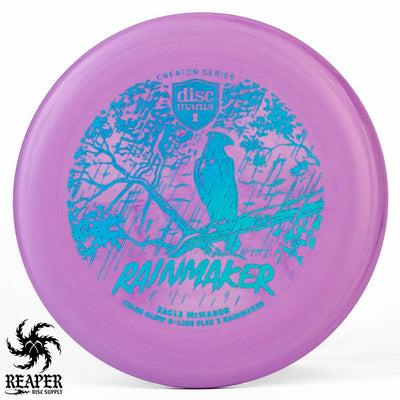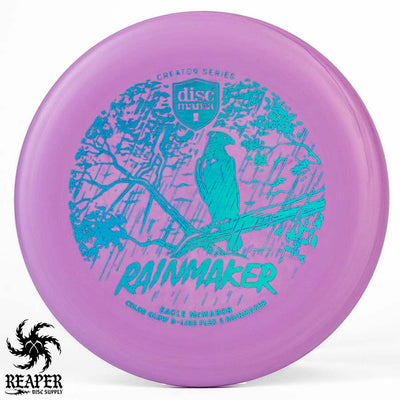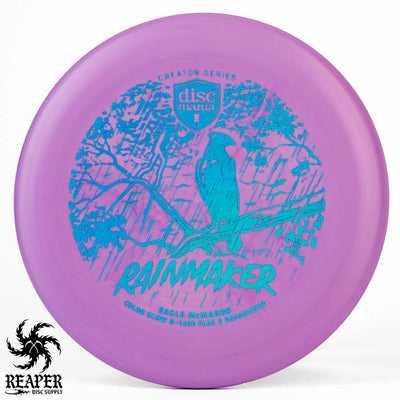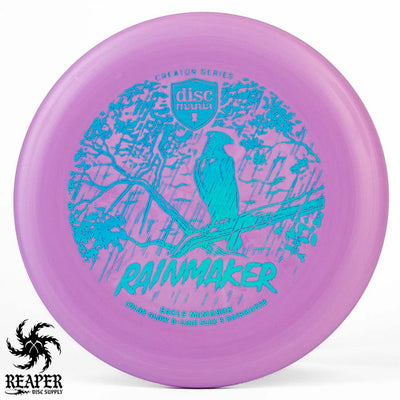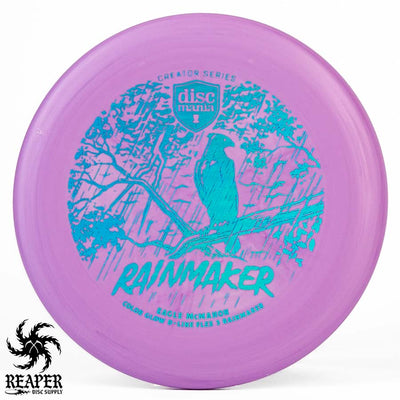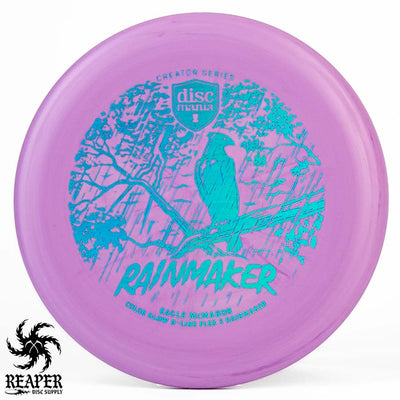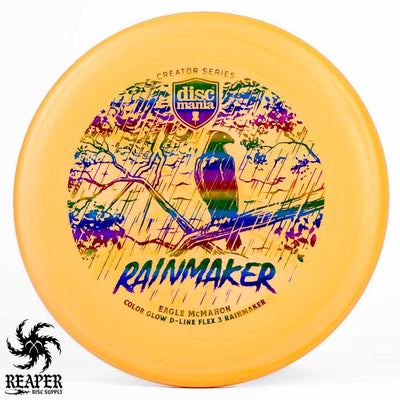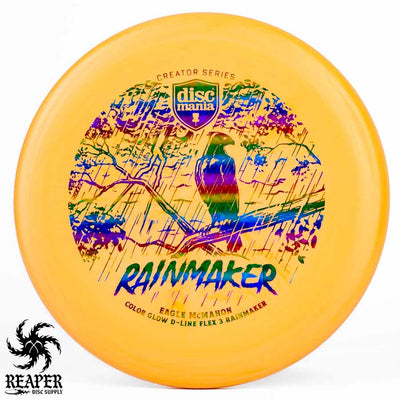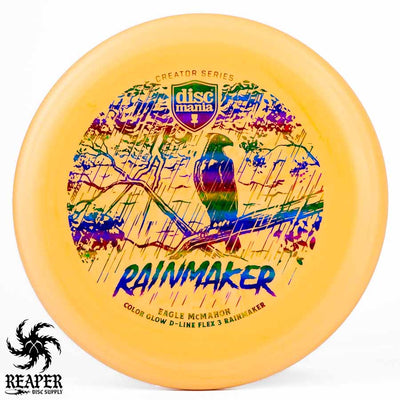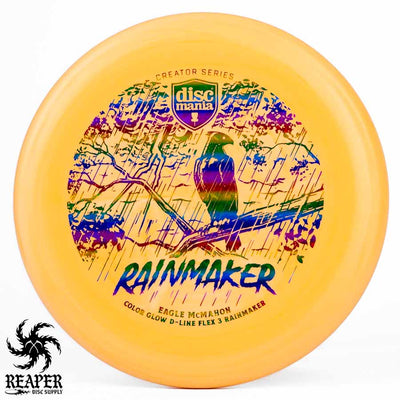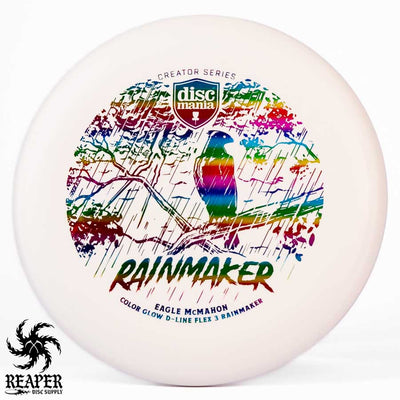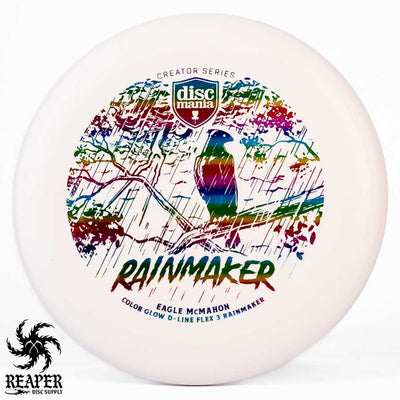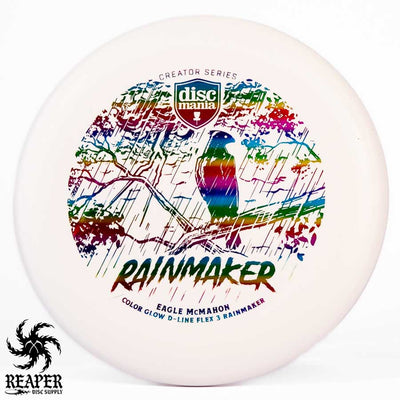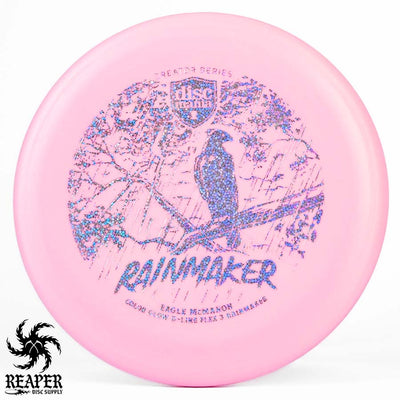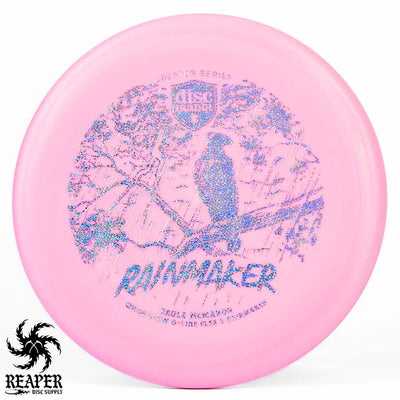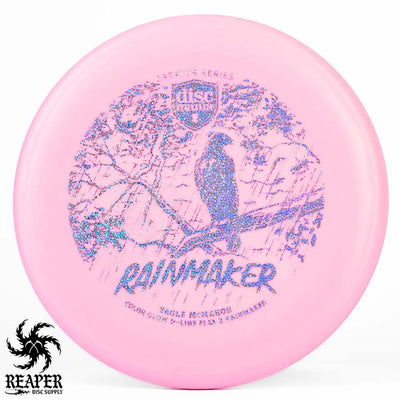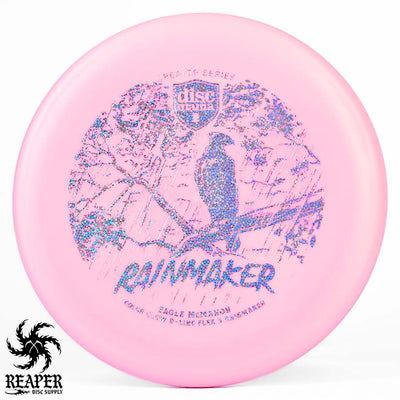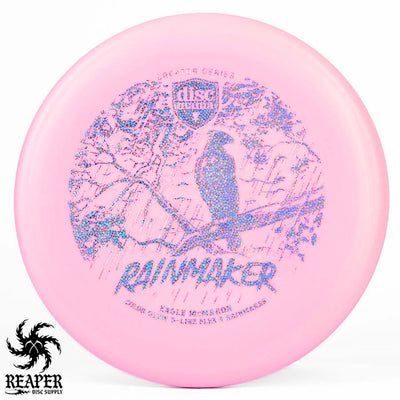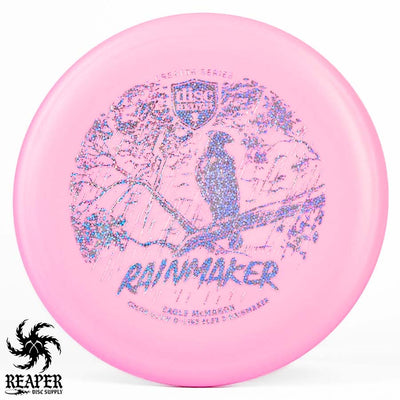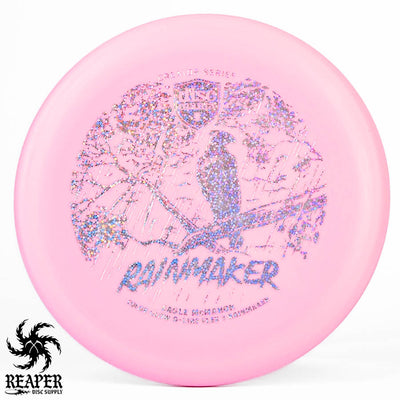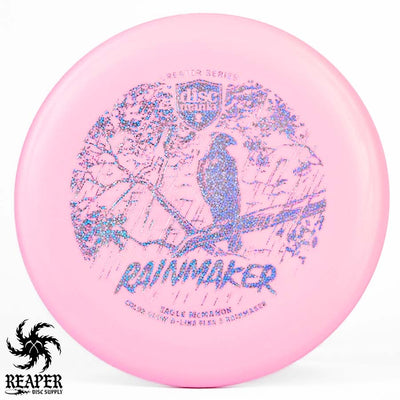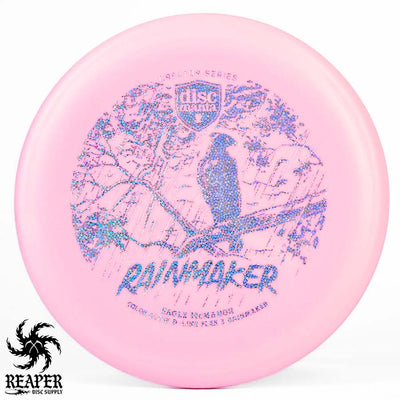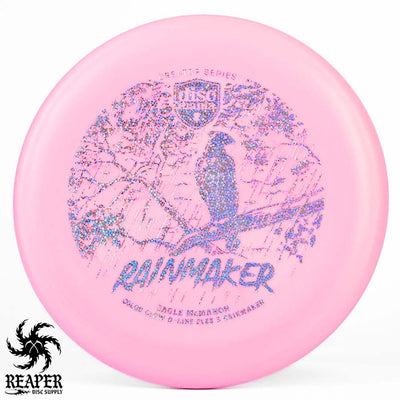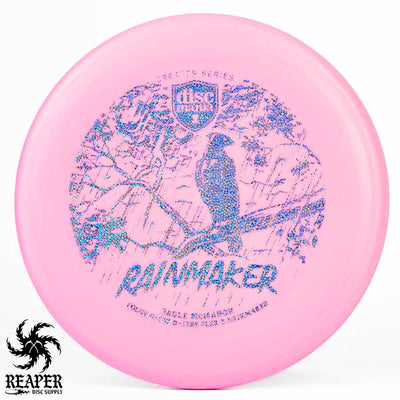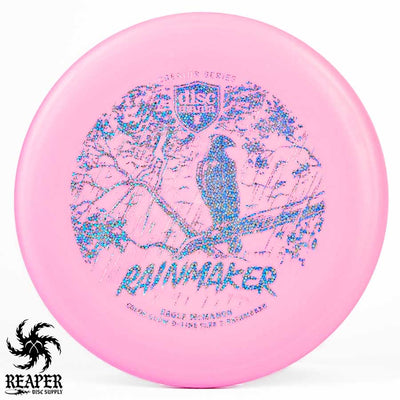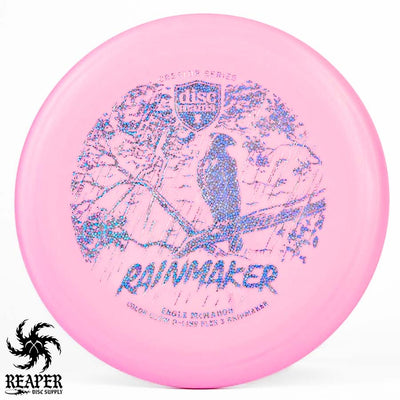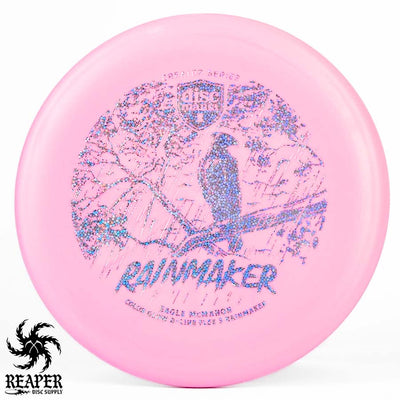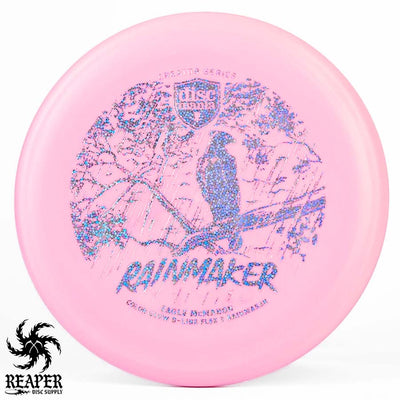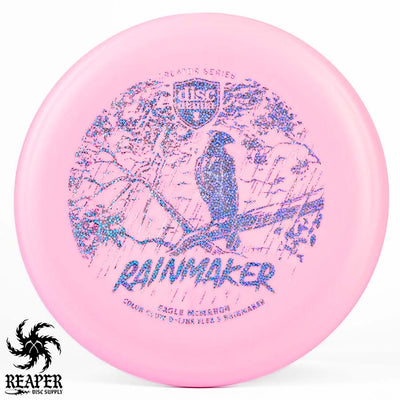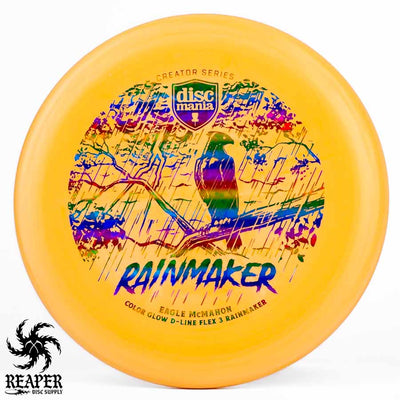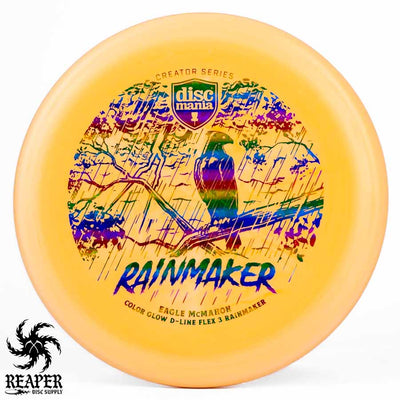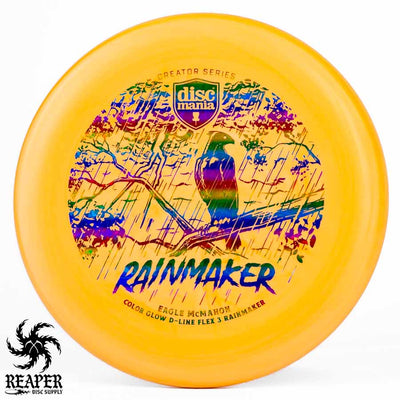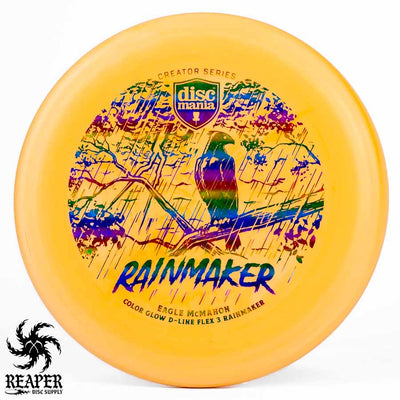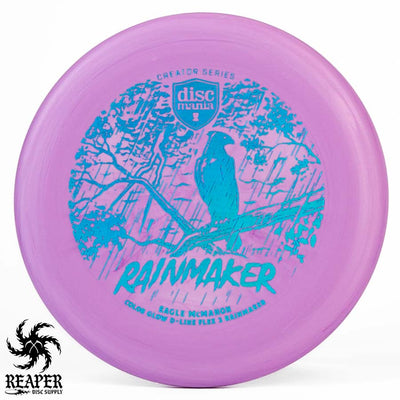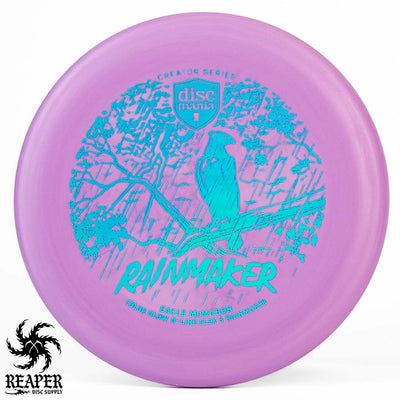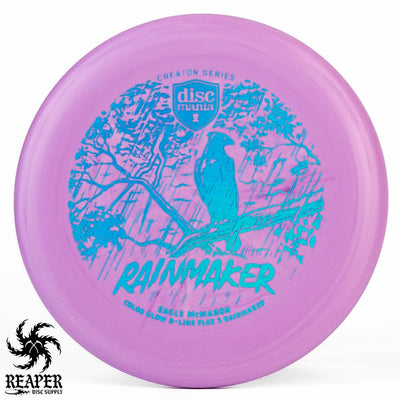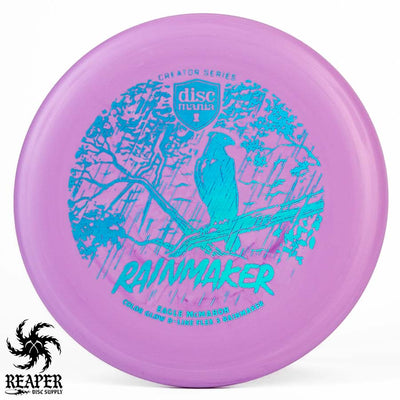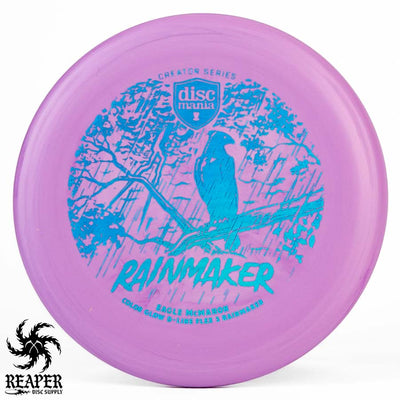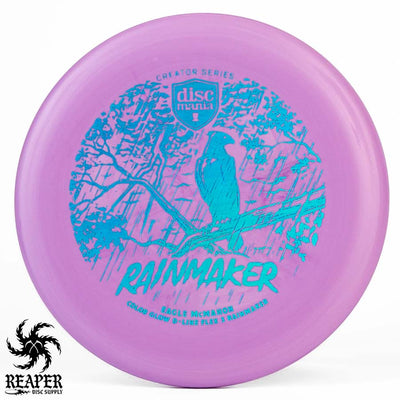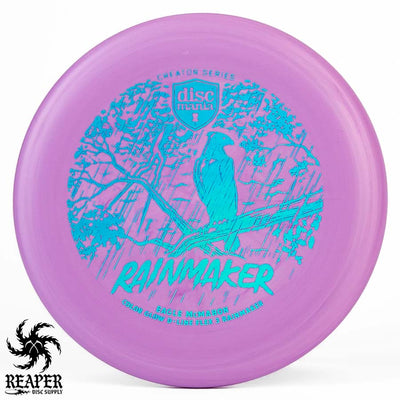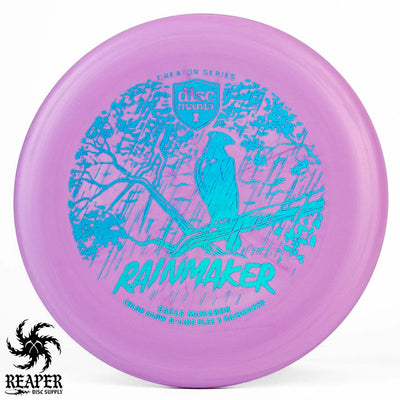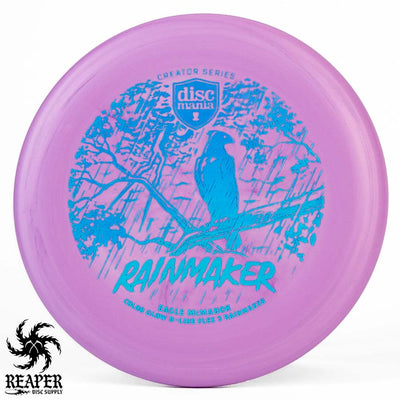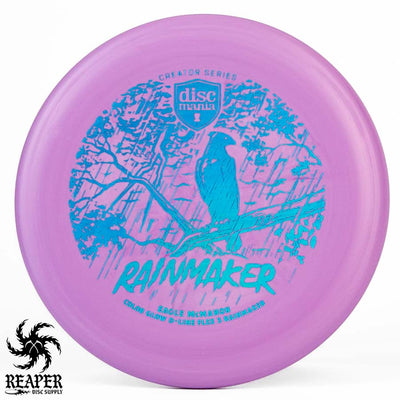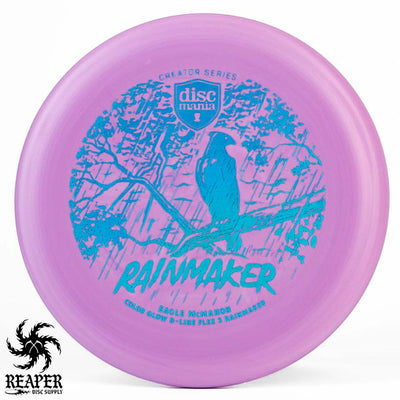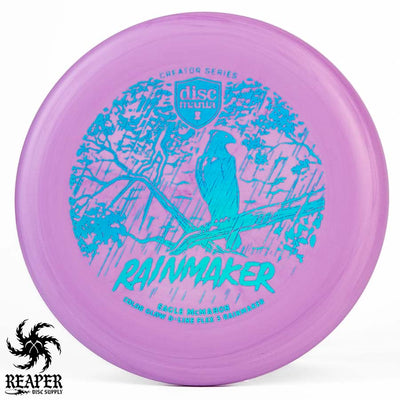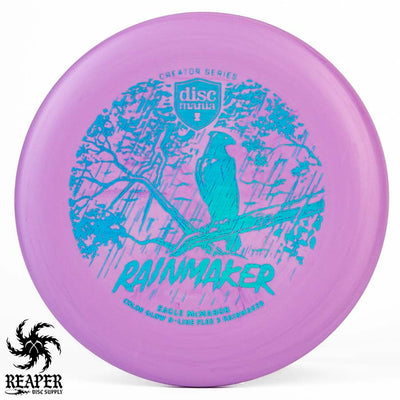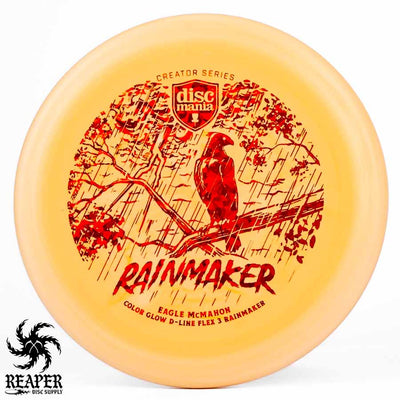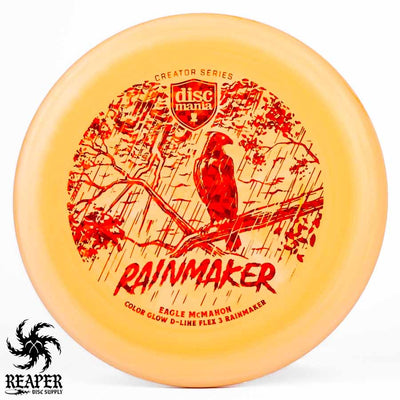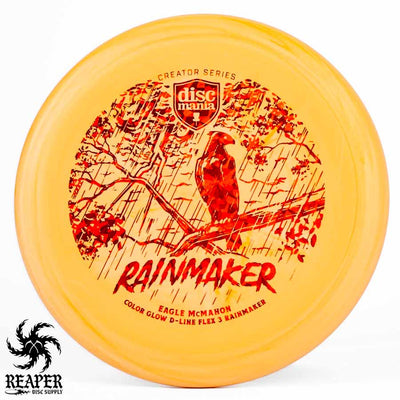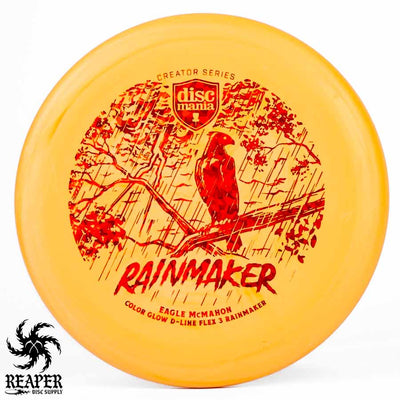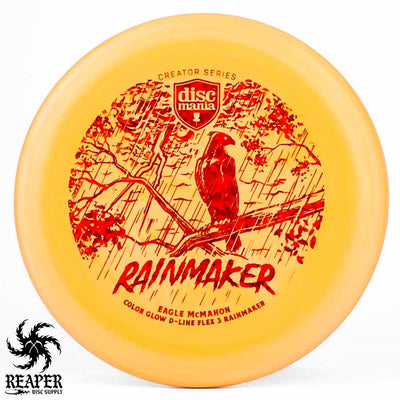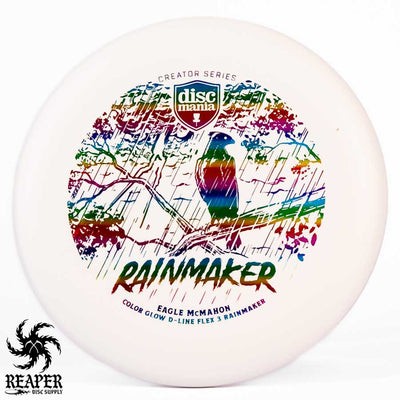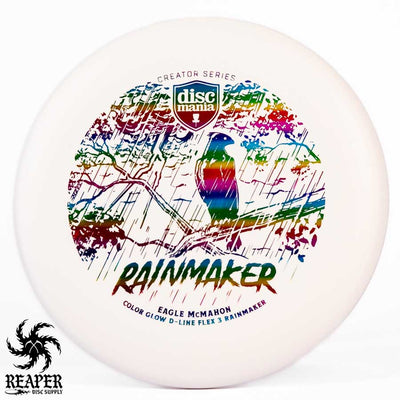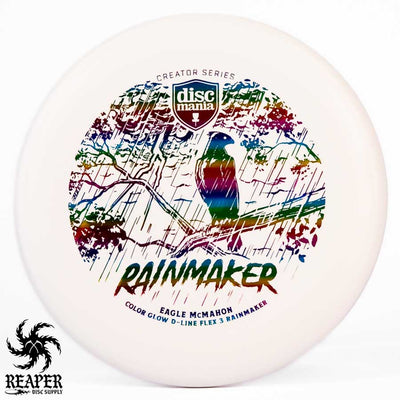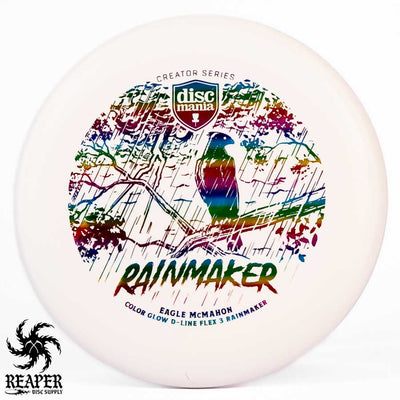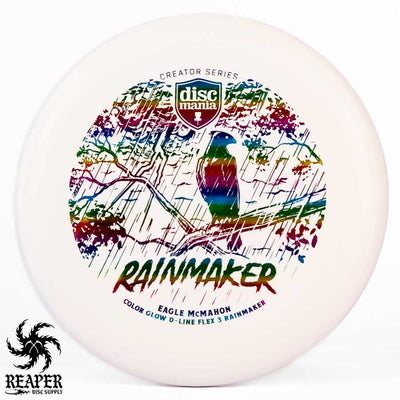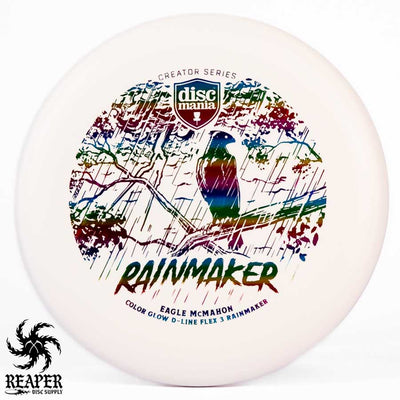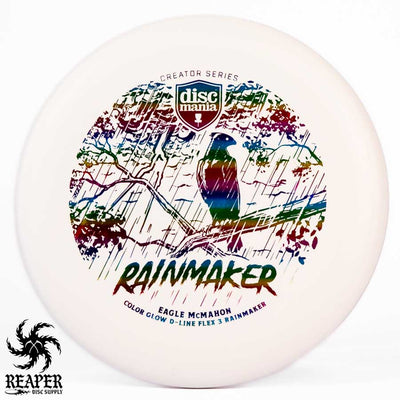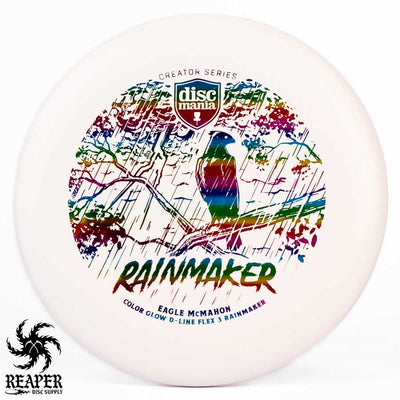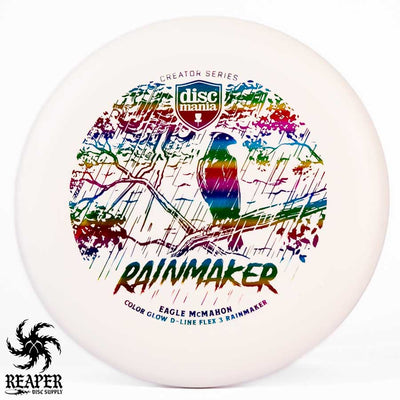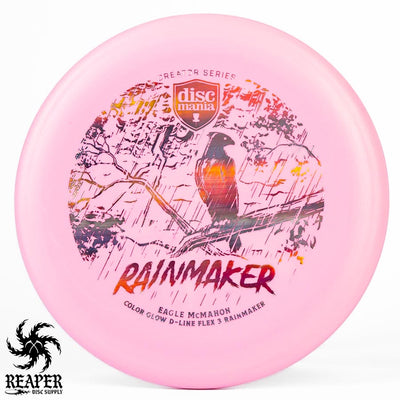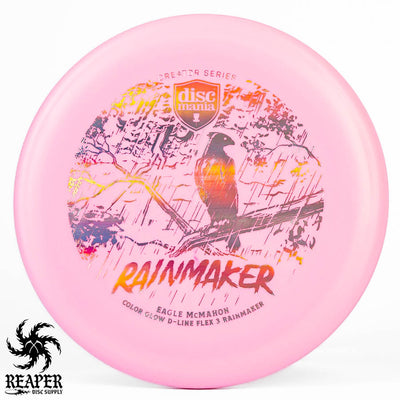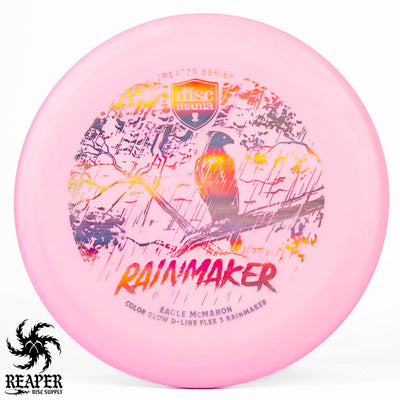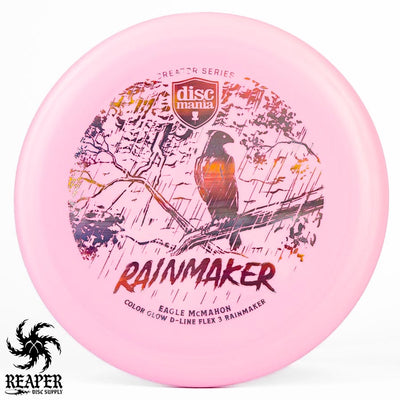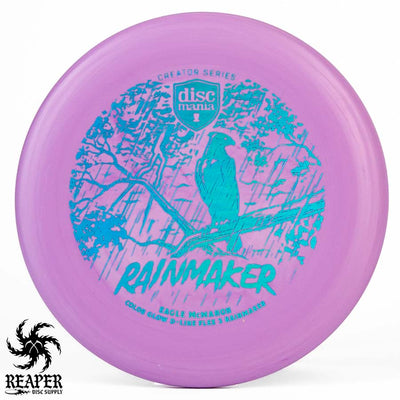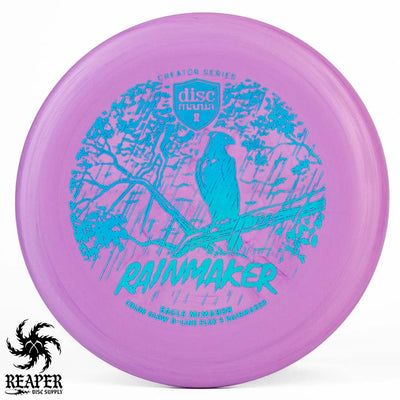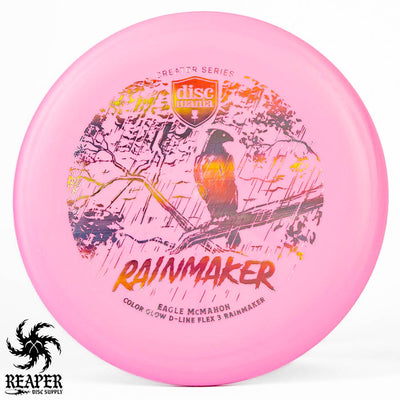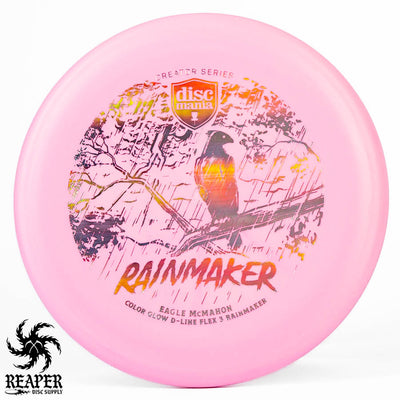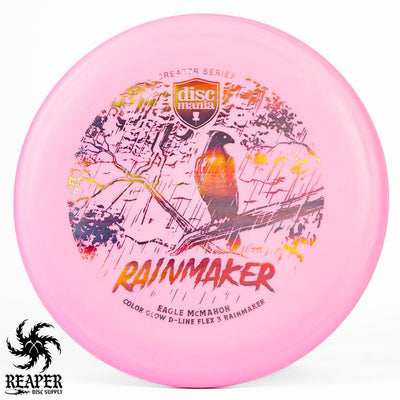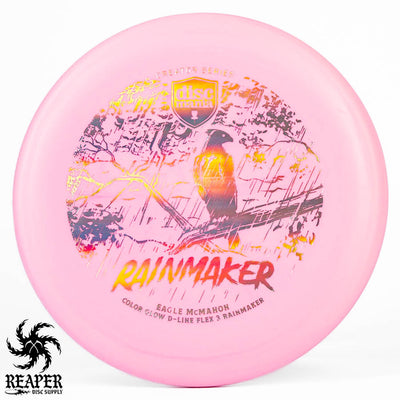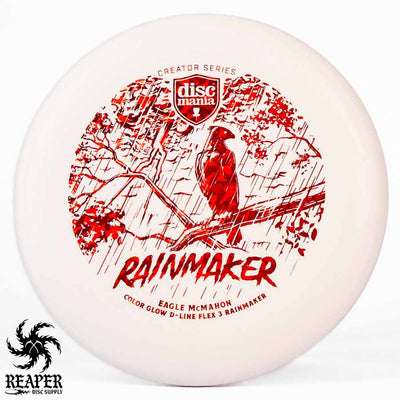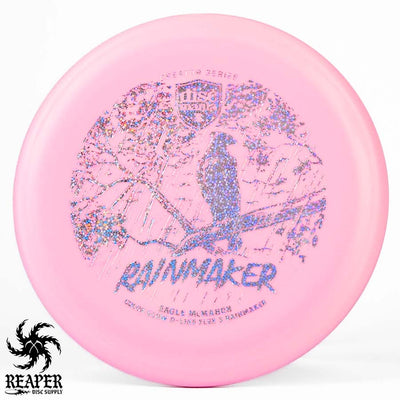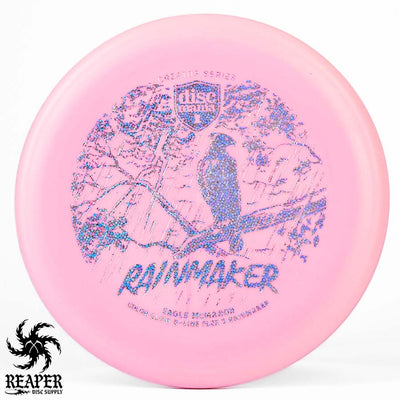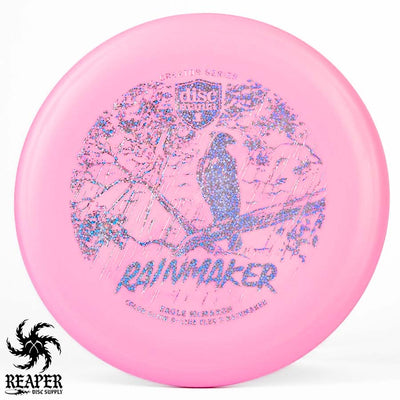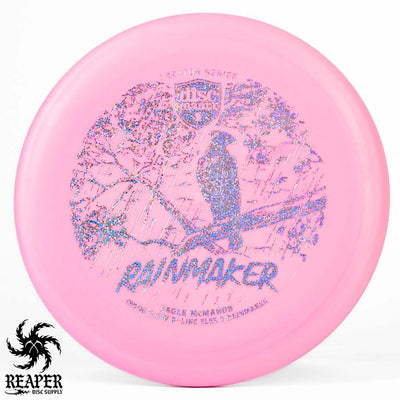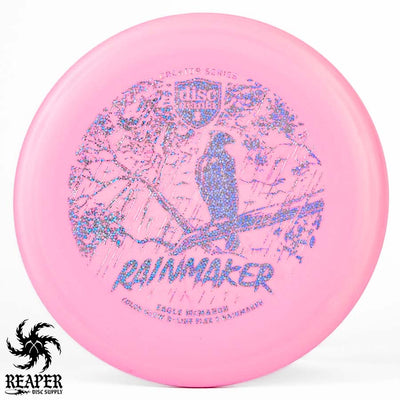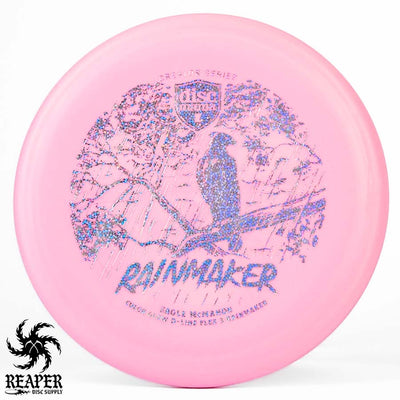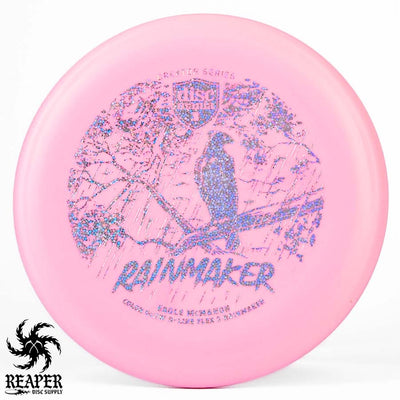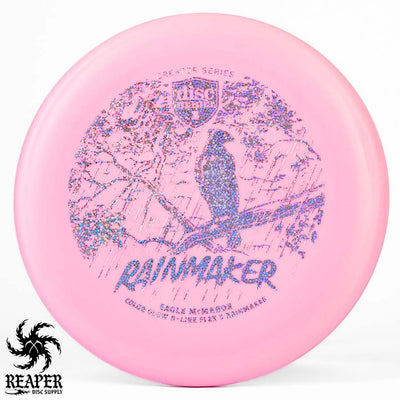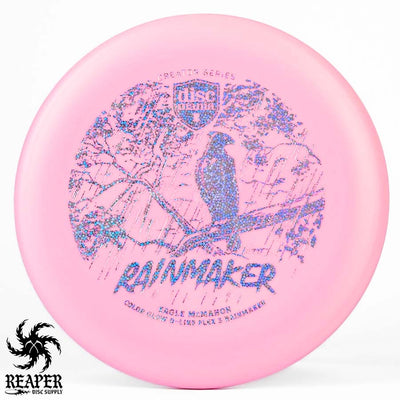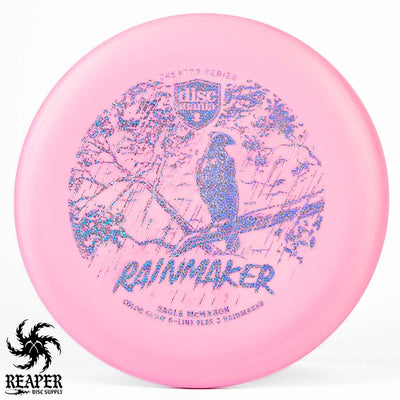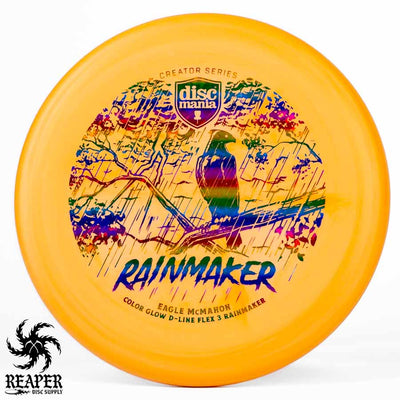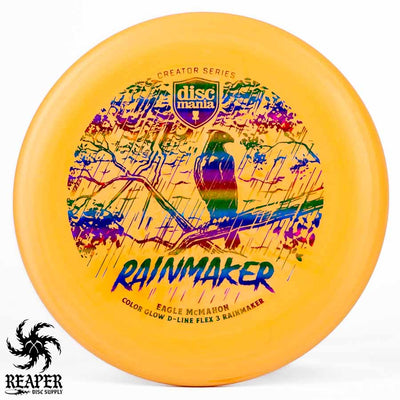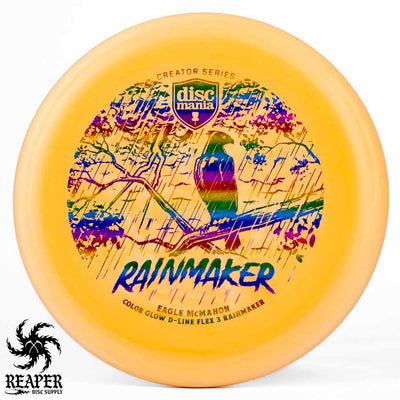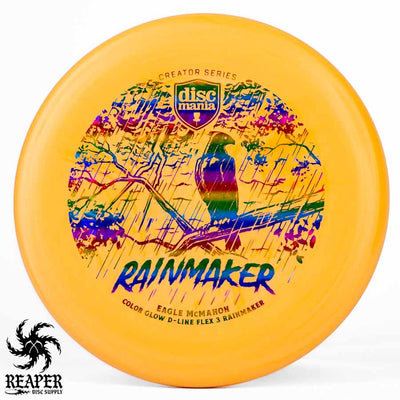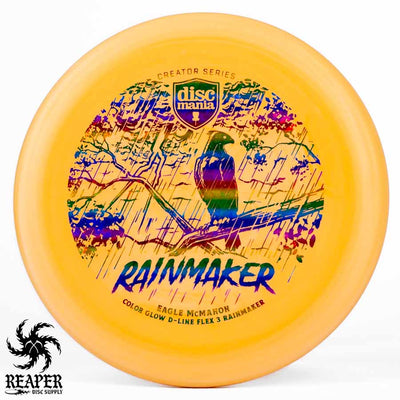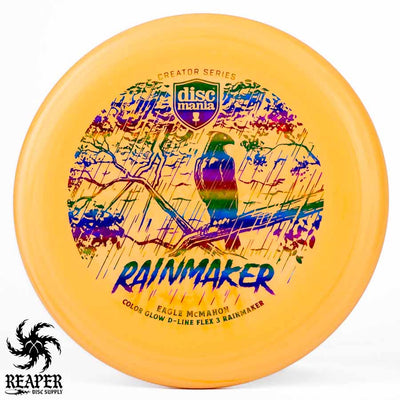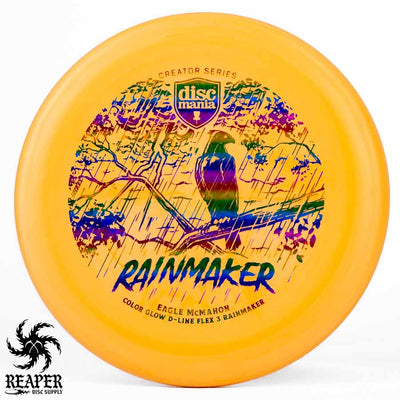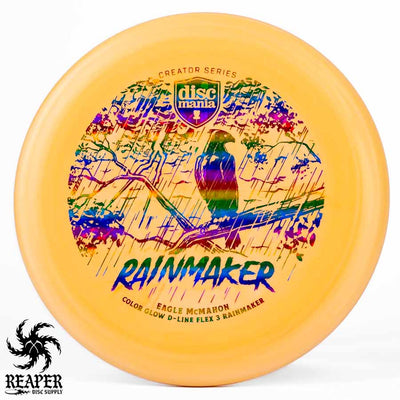 Limit 2 per household.
This Discmania Glow Rainmaker was designed by Eagle McMahon in D-Line Flex 3 plastic and has a sick stamp! This new D-Line Flex 3 Glow plastic is even more grippy than Flex 2 and feels slightly gummier. It is a truly incredible feeling putter and will quickly replace the D-Line P2 in many players' bags.
The Eagle McMahon Rainmaker is very similar to the P2 but has a slightly lower profile and a little less stability. It also has slightly less stability and is great for players of any skill level.
Discmania Rainmaker Flight Numbers
Speed

: 2

Glide

: 3

Turn

: 0

Fade

: .5
Commonly used for: Putting
Stability: Stable
Experience: Any
Rim: Beadless
PDGA Dimensions & Specs
Height

: 2 cm

Rim Depth

: 1.5 cm

Rim Thickness

: 1.1 cm

Diameter

: 21.2 cm

Flexibility

: 11.25 kg

Max Weight:

 176 gr