Discmania S-Line DD3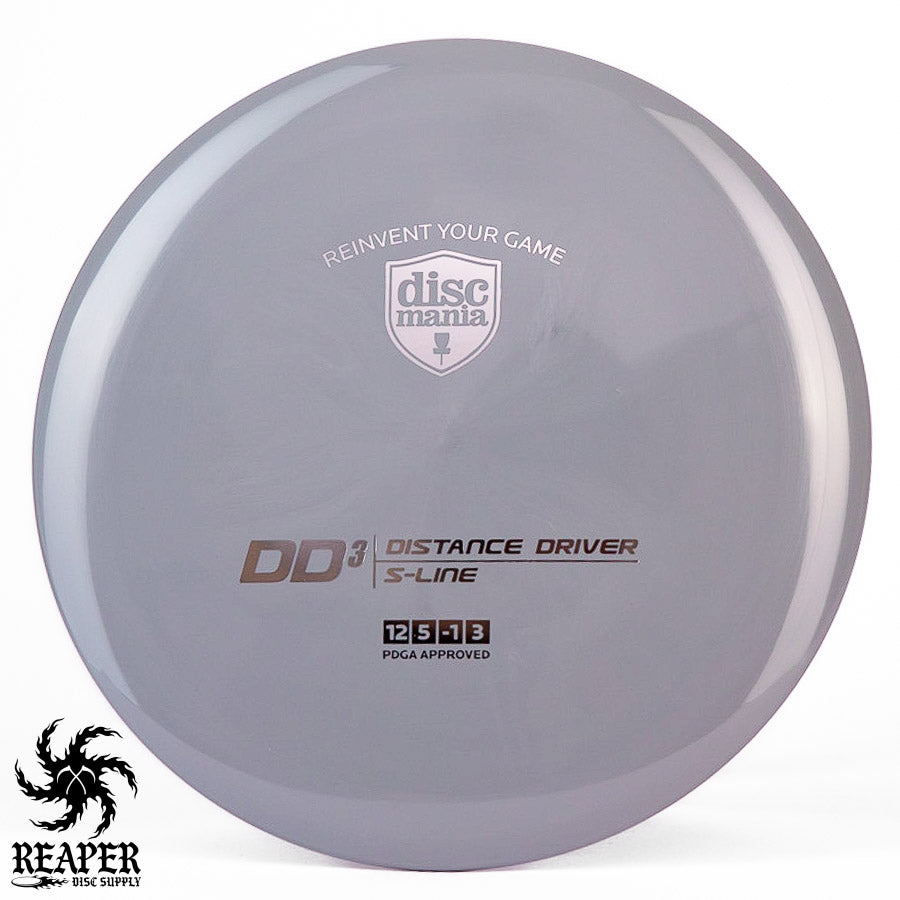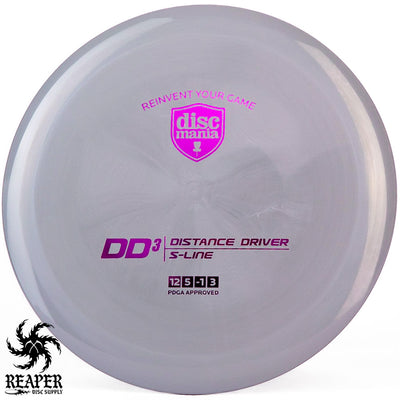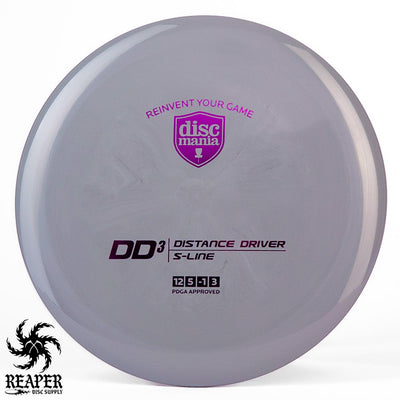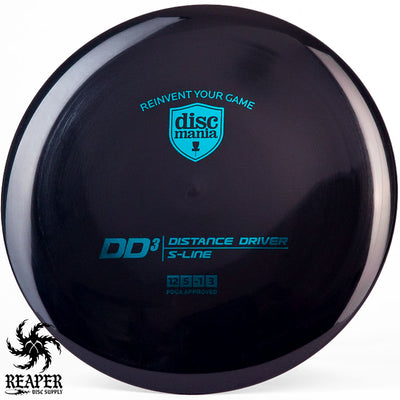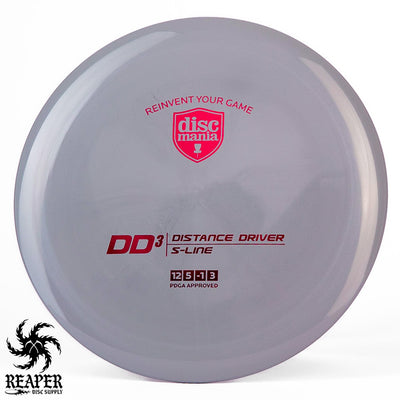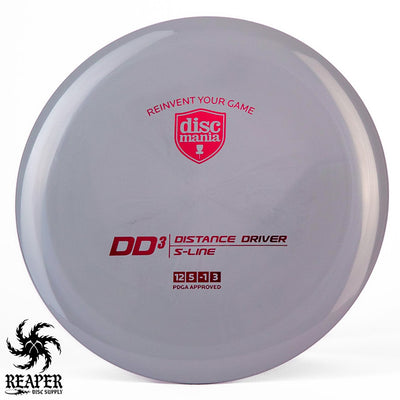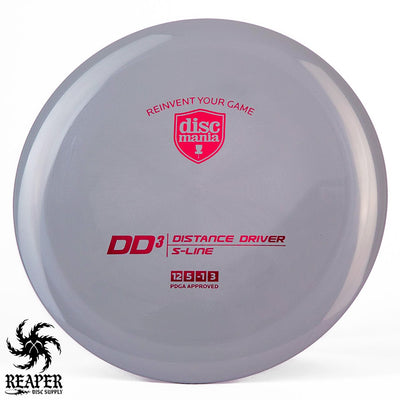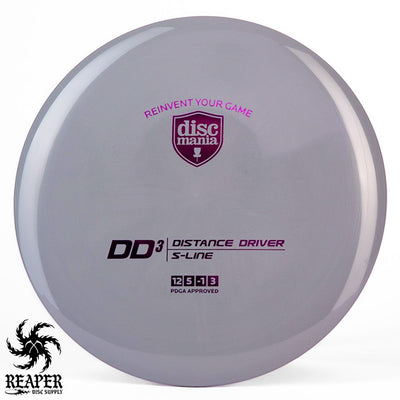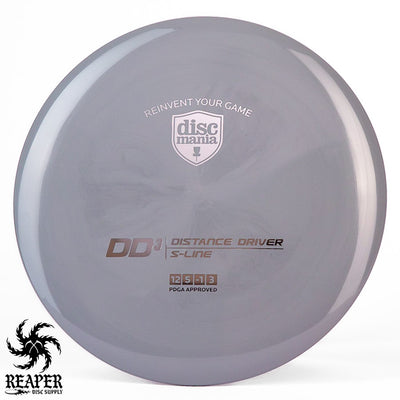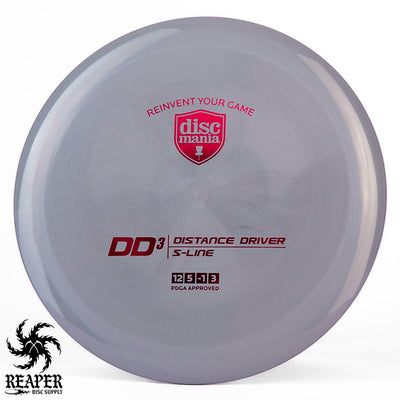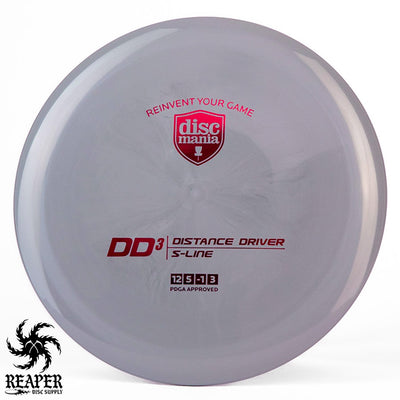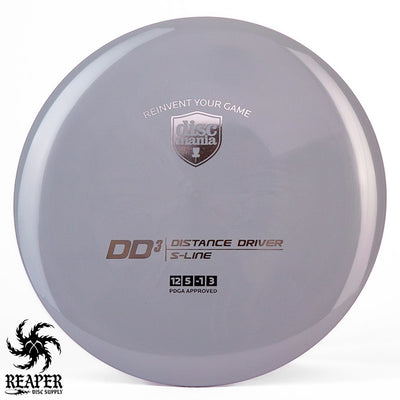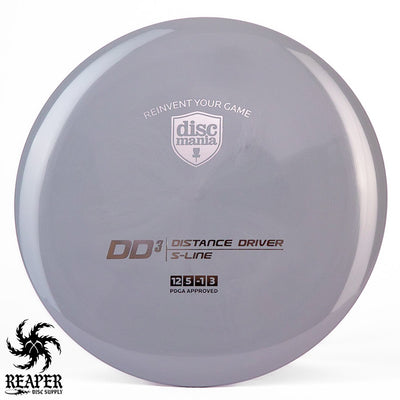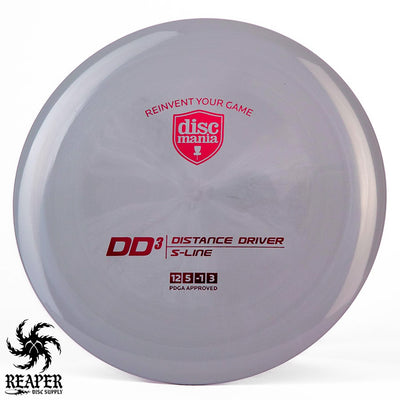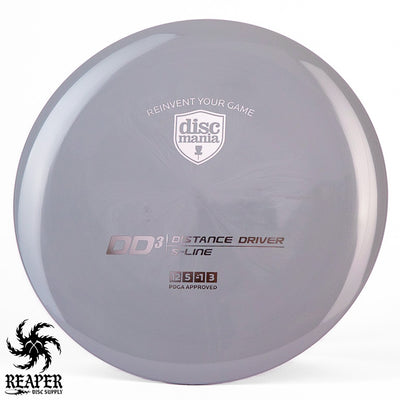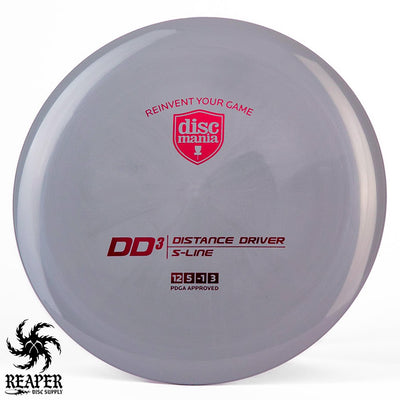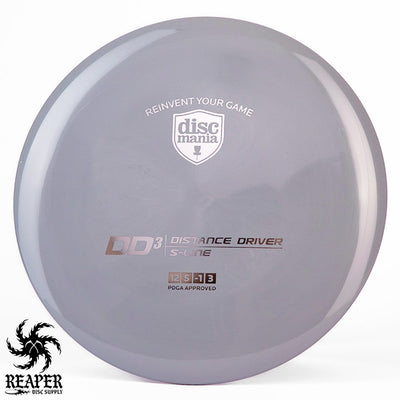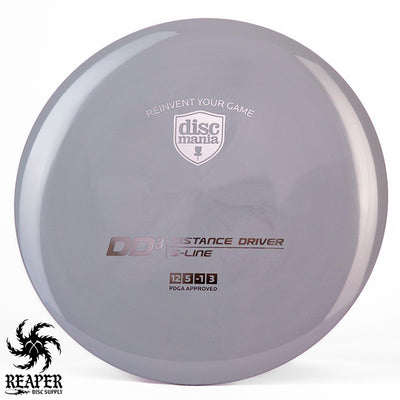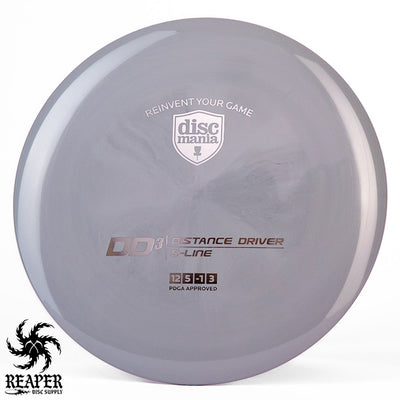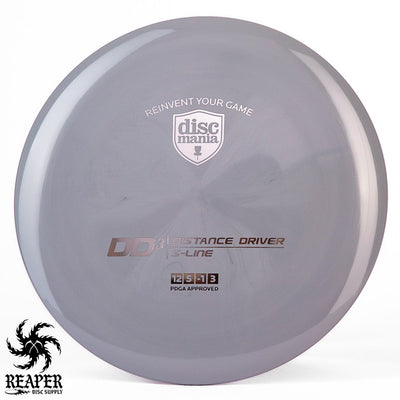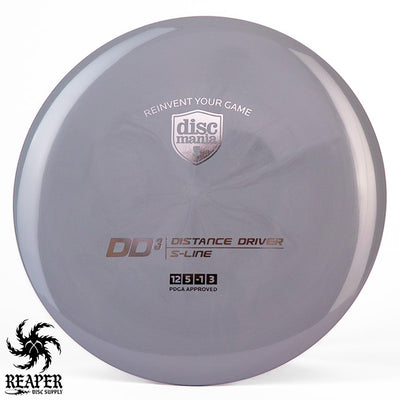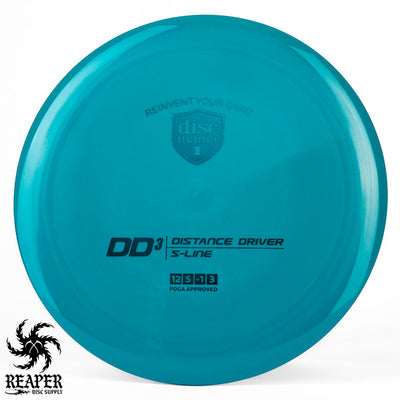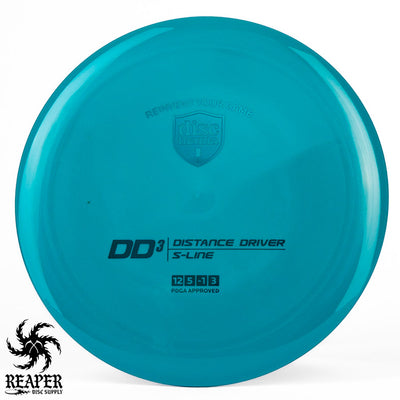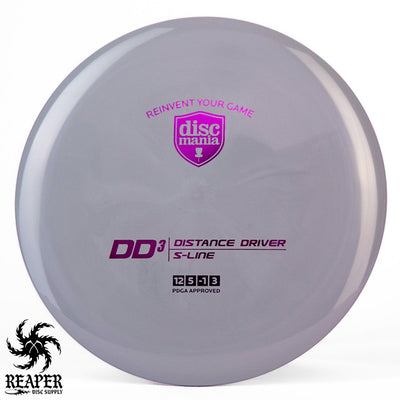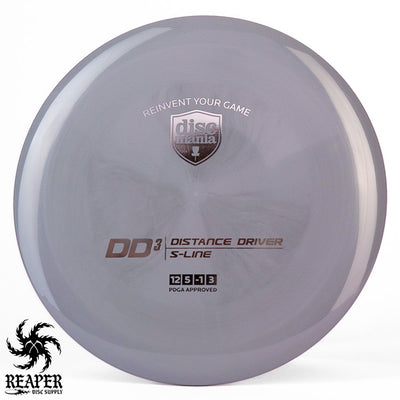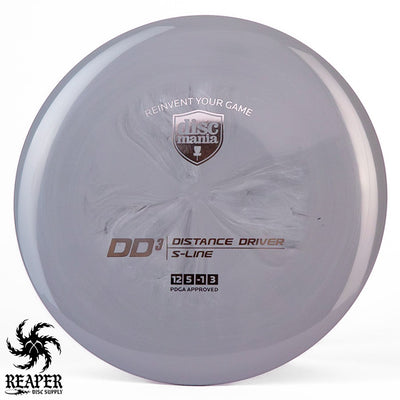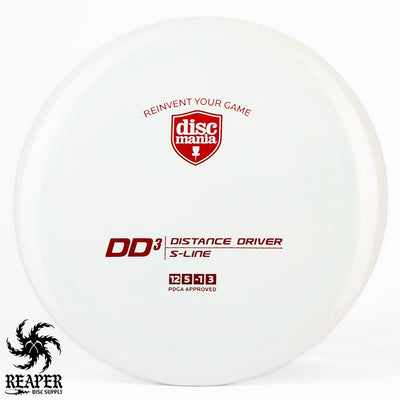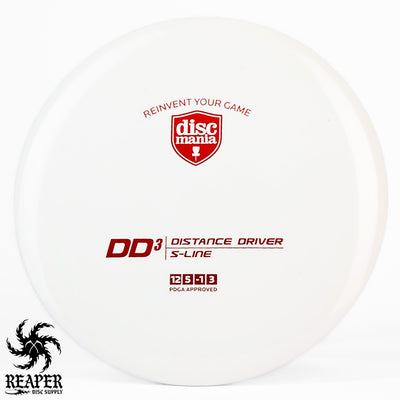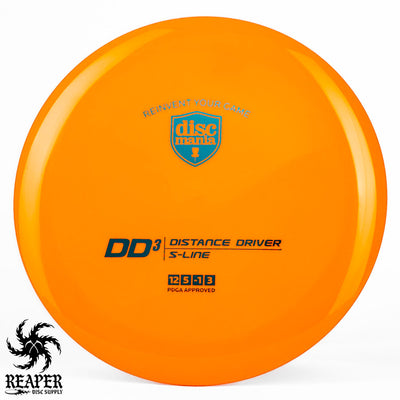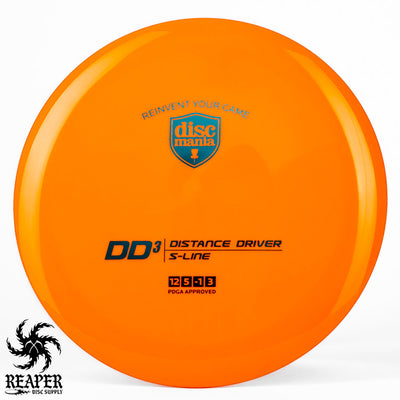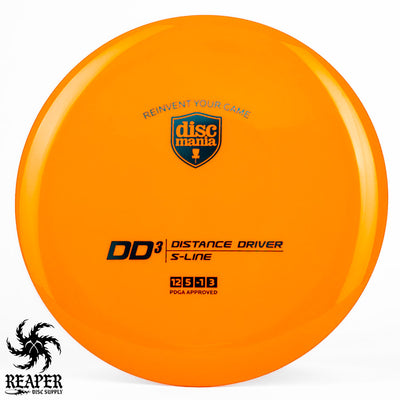 The Discmania S-Line DD3 distance driver is made with a premium blend plastic that offers incredible grip and durability. Discmania's new S-Line plastic is easy to grip, has a consistent finish, and flies straighter than it's C counterpart. If Discmania's C-Line plastic is too stable/beefy for you then you will love the new S-Line blend plastic. It has more glide and will help get weaker arms even more distance. 

The DD3 is Discmania's most popular overstable driver mold and is designed for maximum distance off the tee. You won't find a Discmania-sponsored player without a DD3 in their bag which speaks volumes about this disc. Great for both backhand and forehand drives, this Discmania DD3 in S-Line plastic is one great addition to your repertoire! 
Discmania DD3 Flight Numbers
Speed: 12
Glide: 5
Turn: -1
Fade: 3
Commonly used for:
Distance Driver
Stability:
Overstable
Experience:
Intermediate to Advanced
Rim:
Beadless
S-Line DD3 Dimensions & Specs
Height: 1.9 cm
Rim Depth: 1.1 cm
Rim Thickness: 2.3 cm
Diameter: 21.1 cm
Flexibility: 10.91 kg
Max Weight: 175.1 gr