Discmania Active Premium Astronaut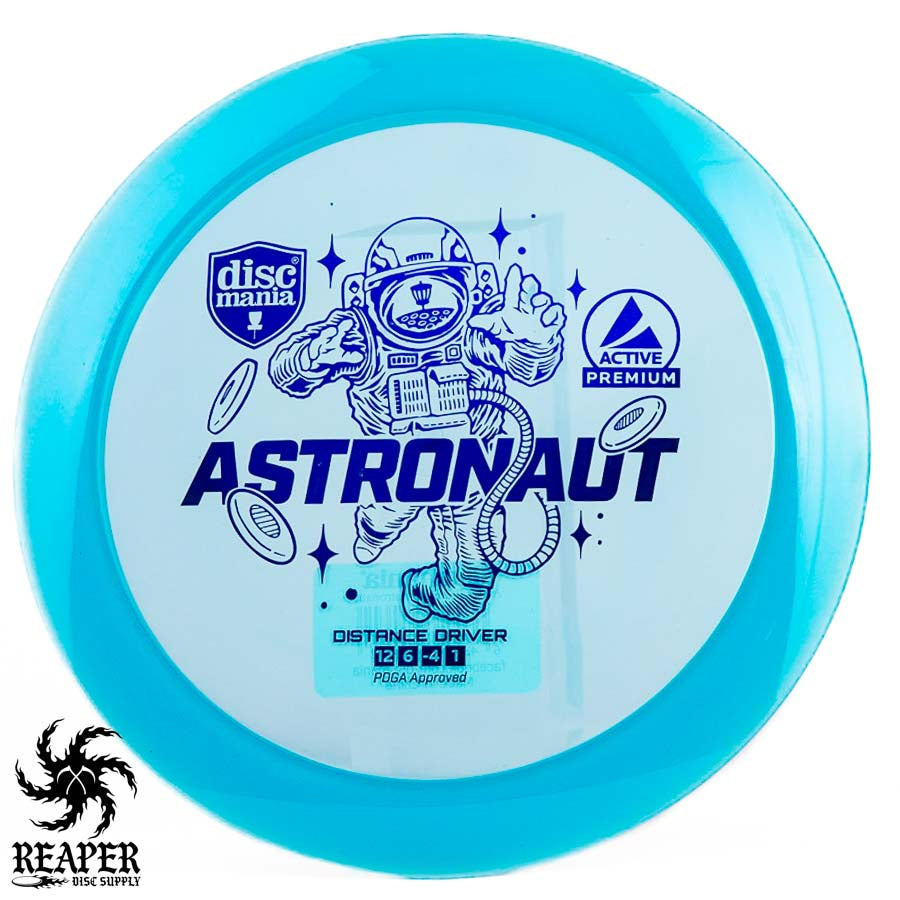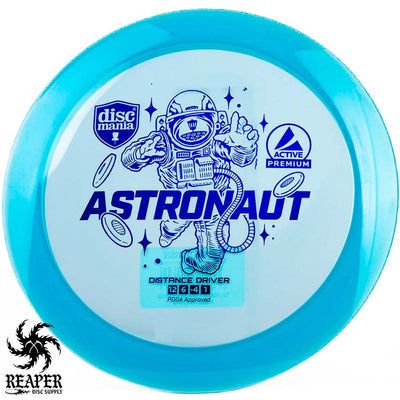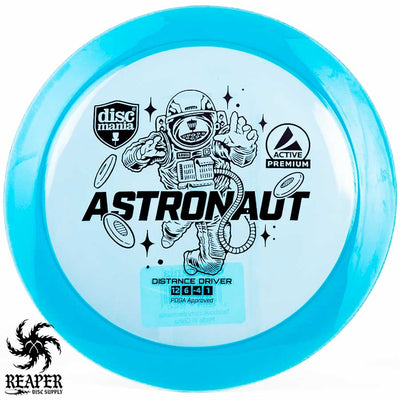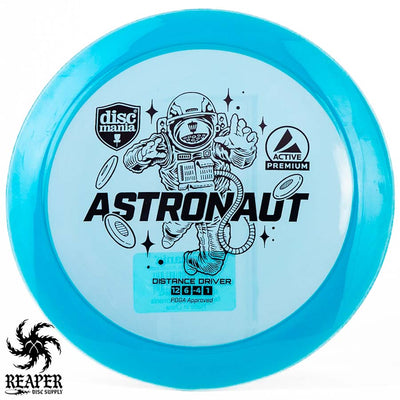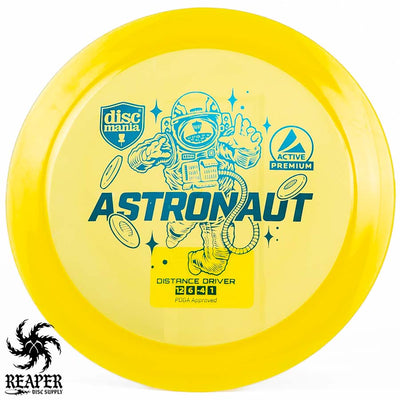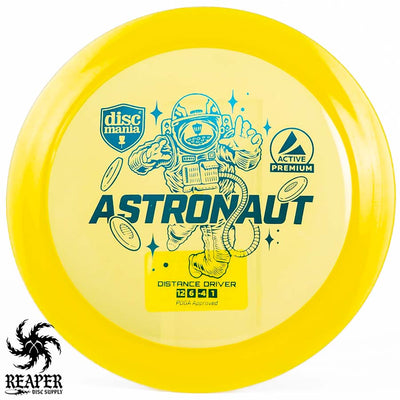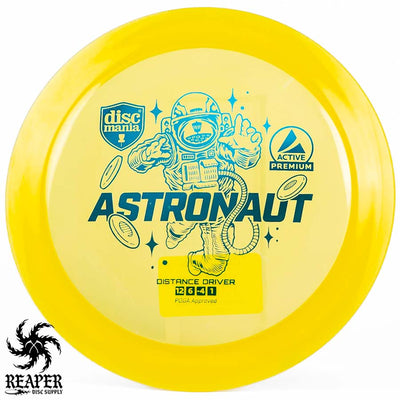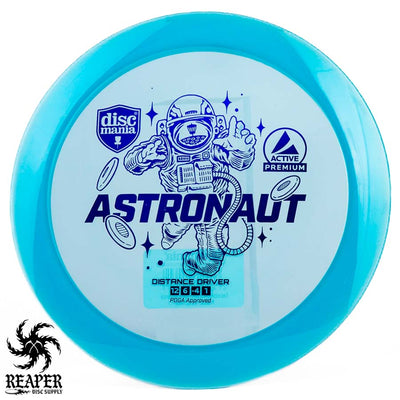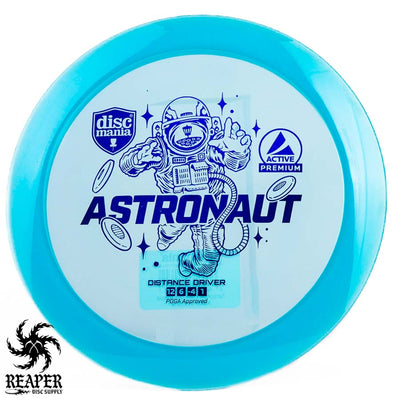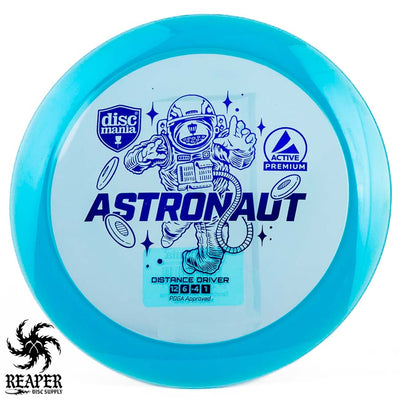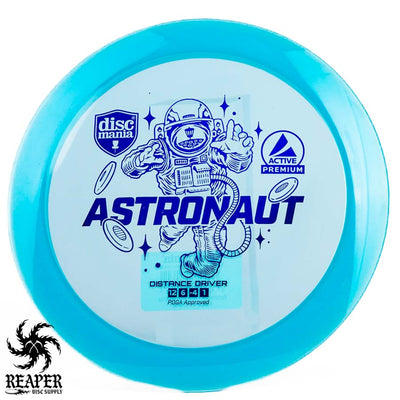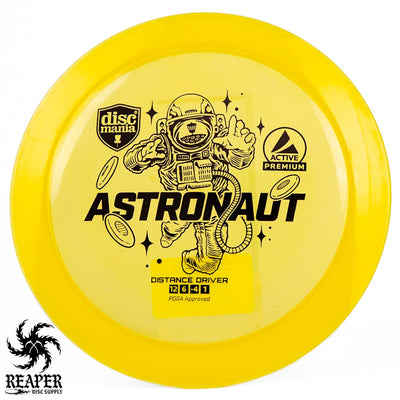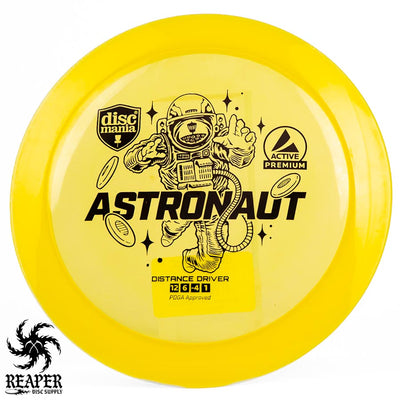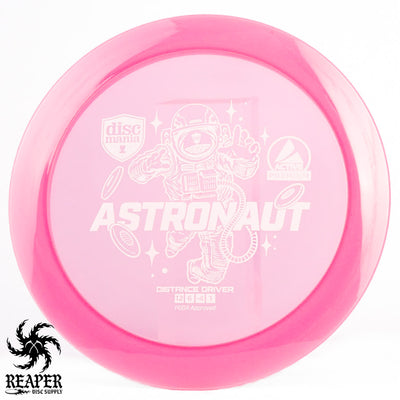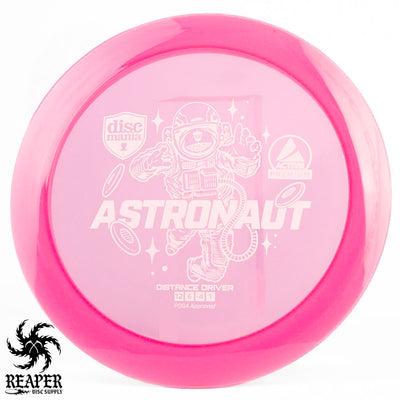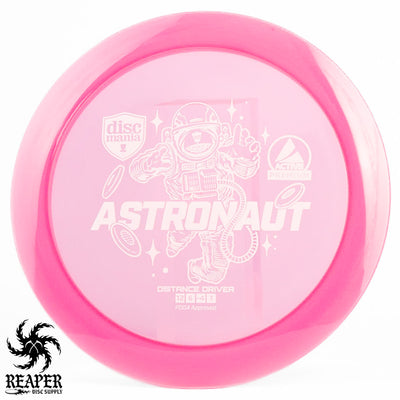 The Discmania Active Premium Astronaut is an understable distance driver with a fun Astronaut stamp.
Active Premium plastic is a slightly less gummy version of Discmania's C-Line plastic and is similar to Innova's Champion plastic. I highly recommend trying Active Premium if you've never thrown it before; it's the most underrated plastic on the market IMO.
The Discmania Astronaut is a super flippy high-speed driver that is great for hyzer flips and rollers (what I use it for). This disc is a great introduction to fast drivers for novice players with developed arm speed. But intermediate players be forewarned; if you don't throw this driver with enough hyzer it will turn and burn on you. 
Give the Discmania Astronaut a shot!
For something similar, you can check out the Discraft Z Avenger SS.
Discmania Active Premium Astronaut Flight Numbers
Speed: 12
Glide: 6
Turn: -4
Fade: 1
Stability: Very understable
Commonly used for: Rollers, hyzer flip shots
Dimensions
Diameter: 21.2 cm
Height: 1.8 cm
Rim Width: 2.3 cm
Rim Depth: 1.1 cm
Max Weight: 176 gr