Clash Discs Cookie (Steady)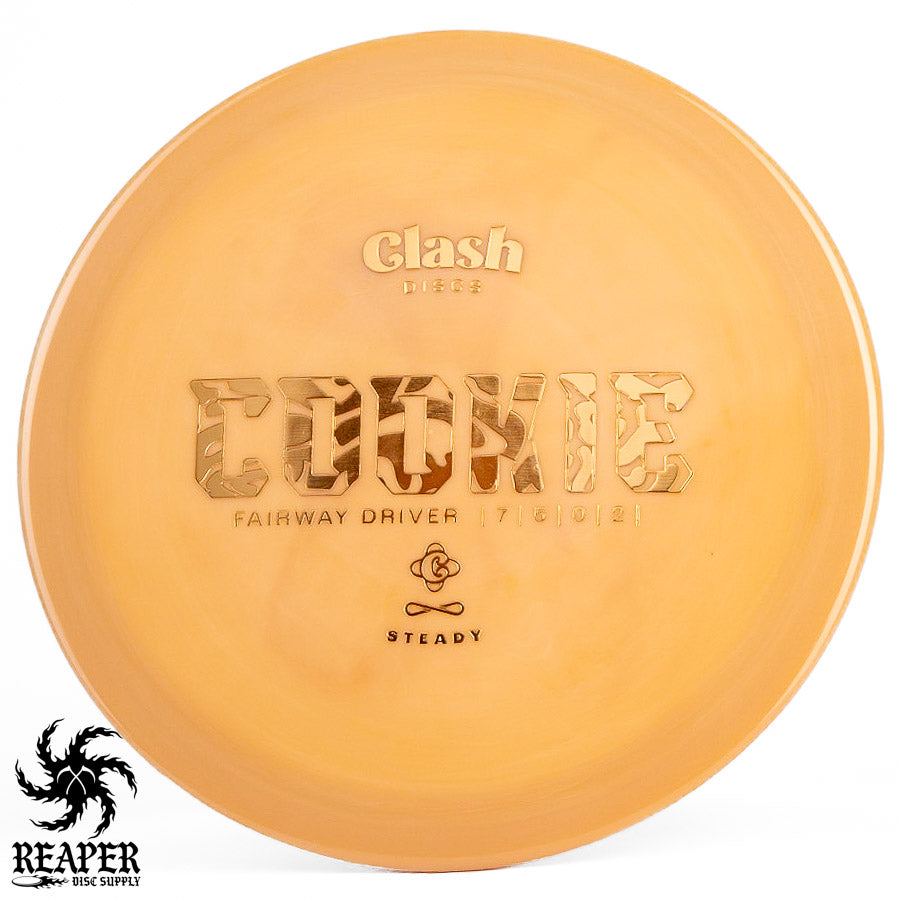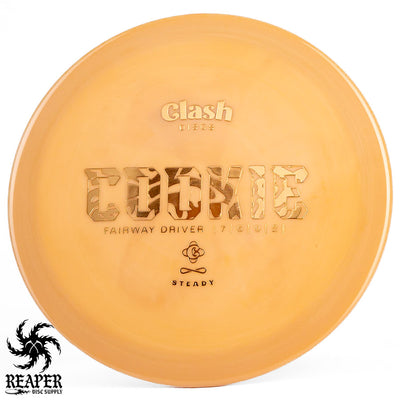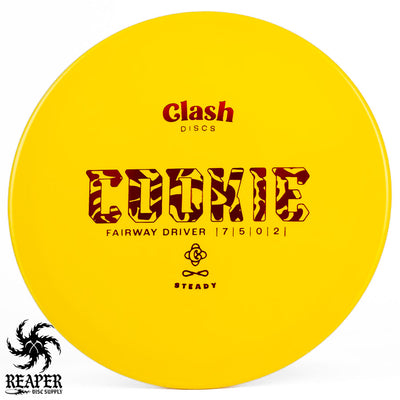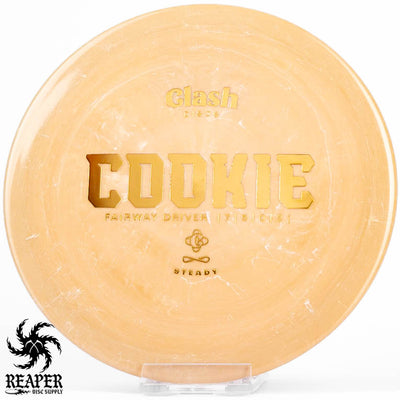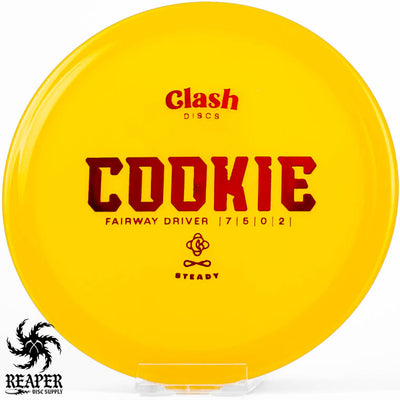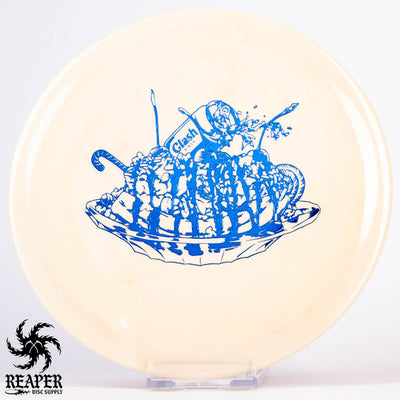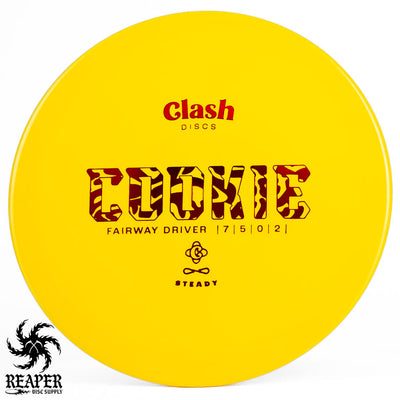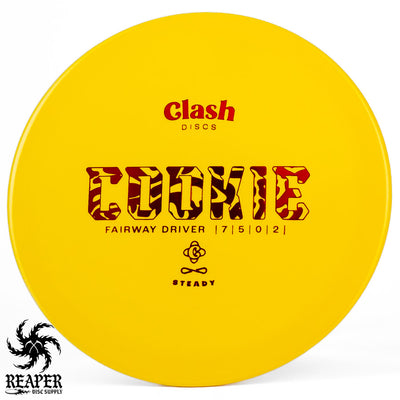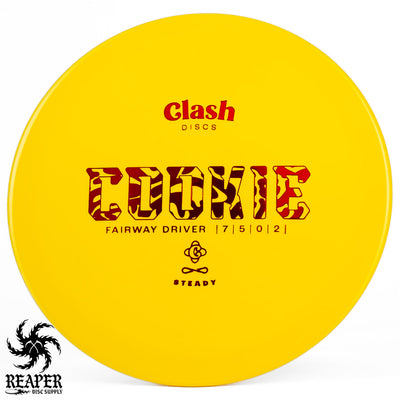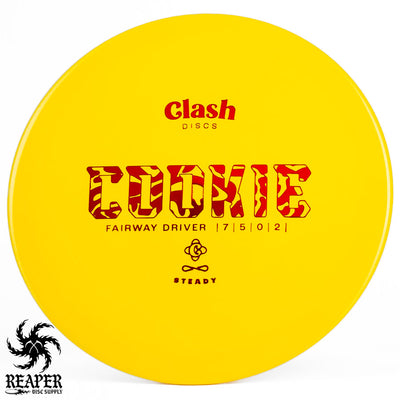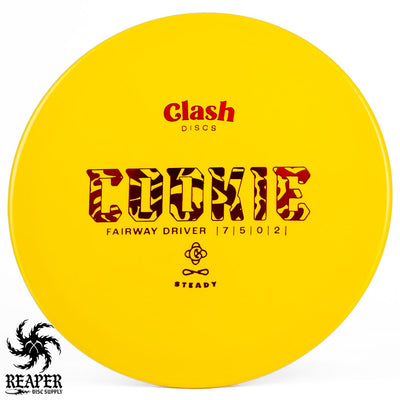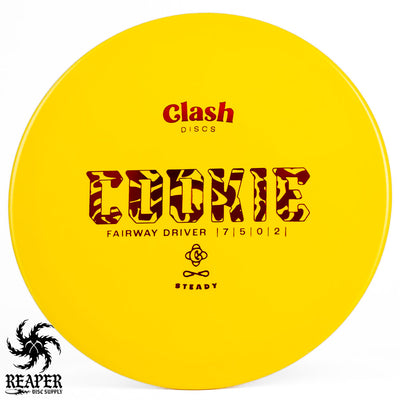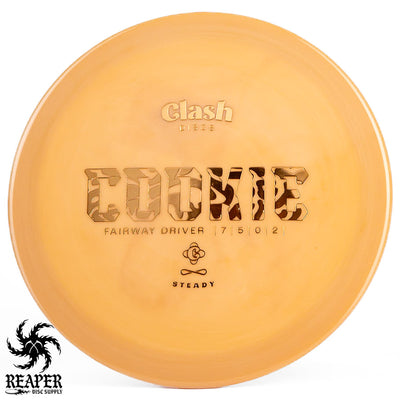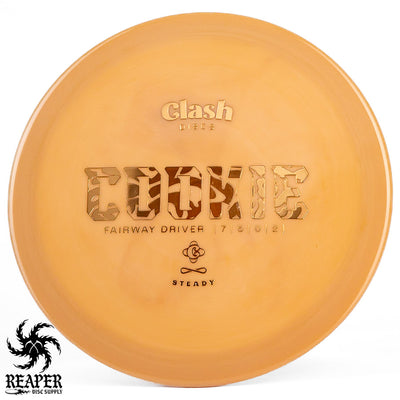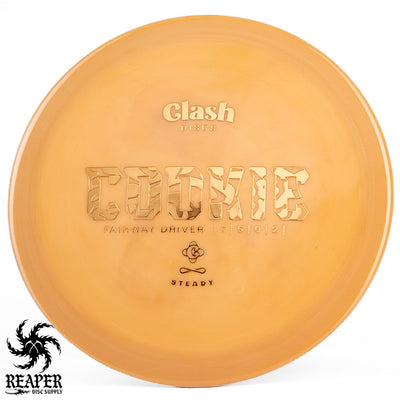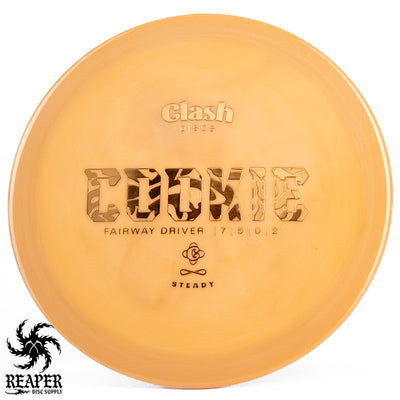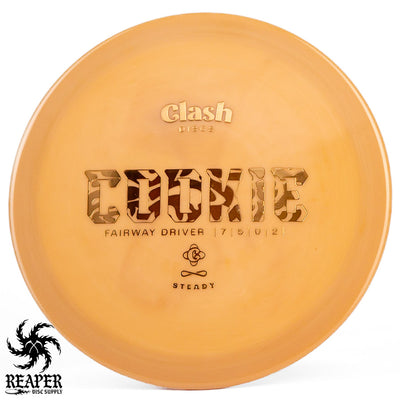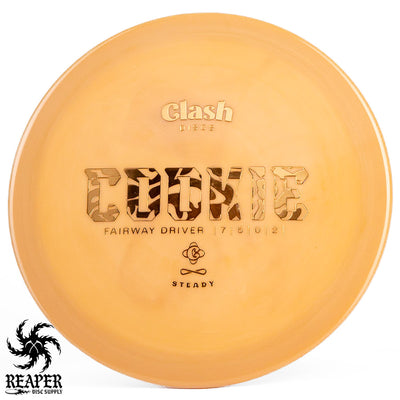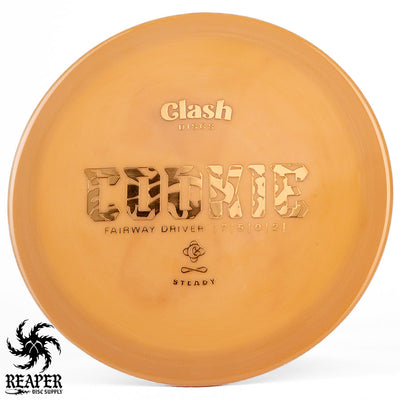 This Clash Discs Cookie is an overstable fairway driver made with rounded rim edges and ultra-premium Steady plastic. 
If you are anything like me and had sharp-edged discs that scrape your fingers every time they snap out of your hand, this disc is perfect for you. The Clash Cookie has rounded rim edges that allow for a comfortable grip while still offering a clean release every time you throw it. 
This fairway driver is an incredible workhorse driver that you can throw forehand or backhand as hard as you want; it has plenty of torque resistance to handle it. You can't go wrong adding a Clash Discs Steady Cookie to your bag (just don't eat it.)
If you are a bad boy (or girl) and like to live life in the fast lane, the Clash Steady Ginger may be more up your alley.
Clash Discs Cookie Flight Numbers
Speed

: 7

Glide

: 5

Turn

: 0

Fade

: 2
Commonly used for: Fairway Driver 
Stability: Overstable
Experience: Any
Rim: Beadless
Dimensions & Specs
Height: 

1.7 cm

Rim Depth

: 1.2 cm

Rim Thickness

: 1.8 cm

Diameter: 

21.4 cm

Flexibility

: 8.52 kg

Max Weight: 

177.6 gr