Axiom Proton Crave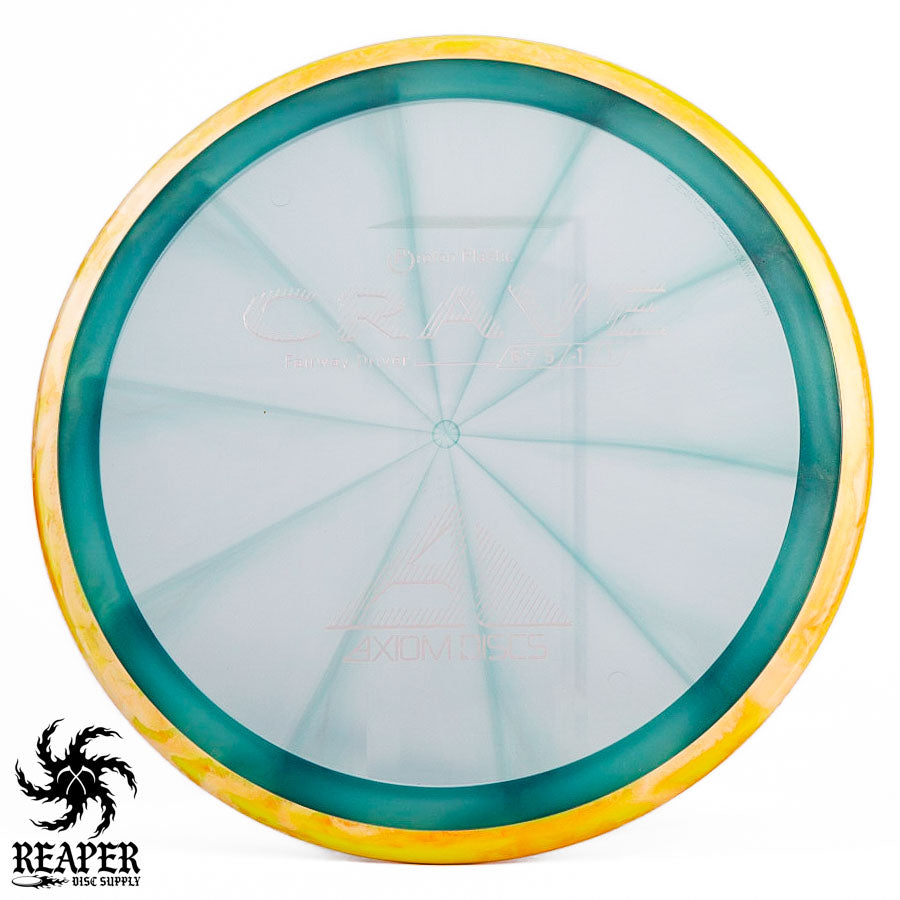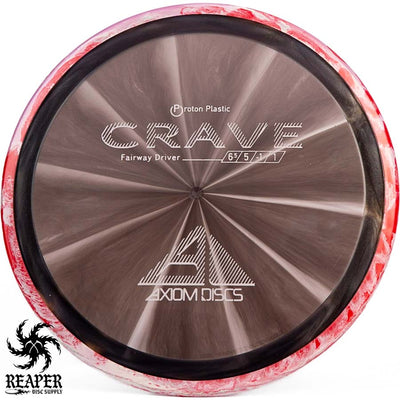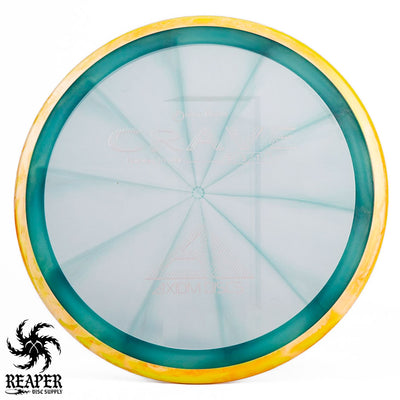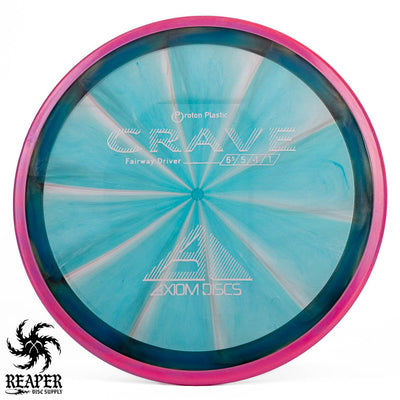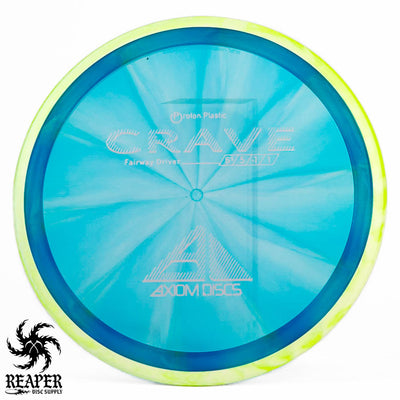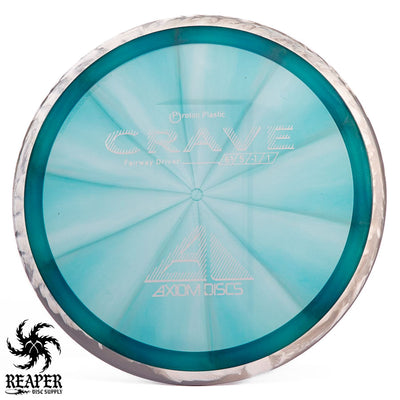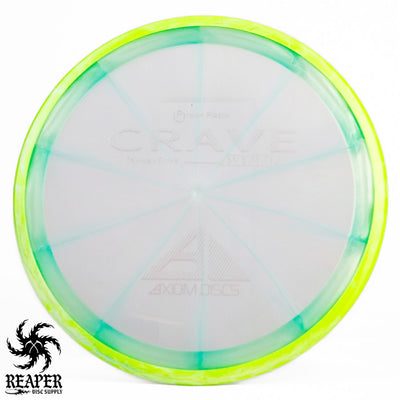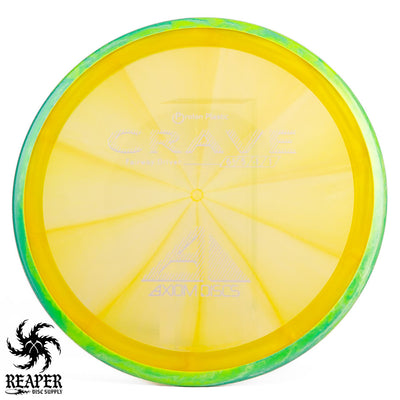 Riding the wild winds with the Axiom Proton Crave, this fairway driver brings straight-stable fury to your game. Axiom's Proton plastic ensures durability for your twilight throws, while the GYRO® tech nails down laser-like flights, perfect for any arm speed.
Get ready for some insane control and style in your disc golf rounds, making each shot a straight and stable marvel. Don't just fit in, stand out with the Axiom Proton Crave, a badass disc for any skill level of player!

Shop more Axiom Crave plastics.
Flight Numbers
Speed: 6.5
Glide: 5
Turn: -1
Fade: 1
Commonly Used For:
Long straight neutral-stable shots
Stability:
Straight-stable
Experience Level:
Suitable for all, ideal for those craving control and precision
Rim Size:
Medium, offering a great feel and easy grip
PDGA Dimensions
Height: 1.4 cm
Rim Depth: 1.2 cm
Rim Thickness: 1.8 cm
Diameter: 21.1 cm
Flexibility: 9.98 kg
Max Weight: 175.1 gr