Axiom Plasma Insanity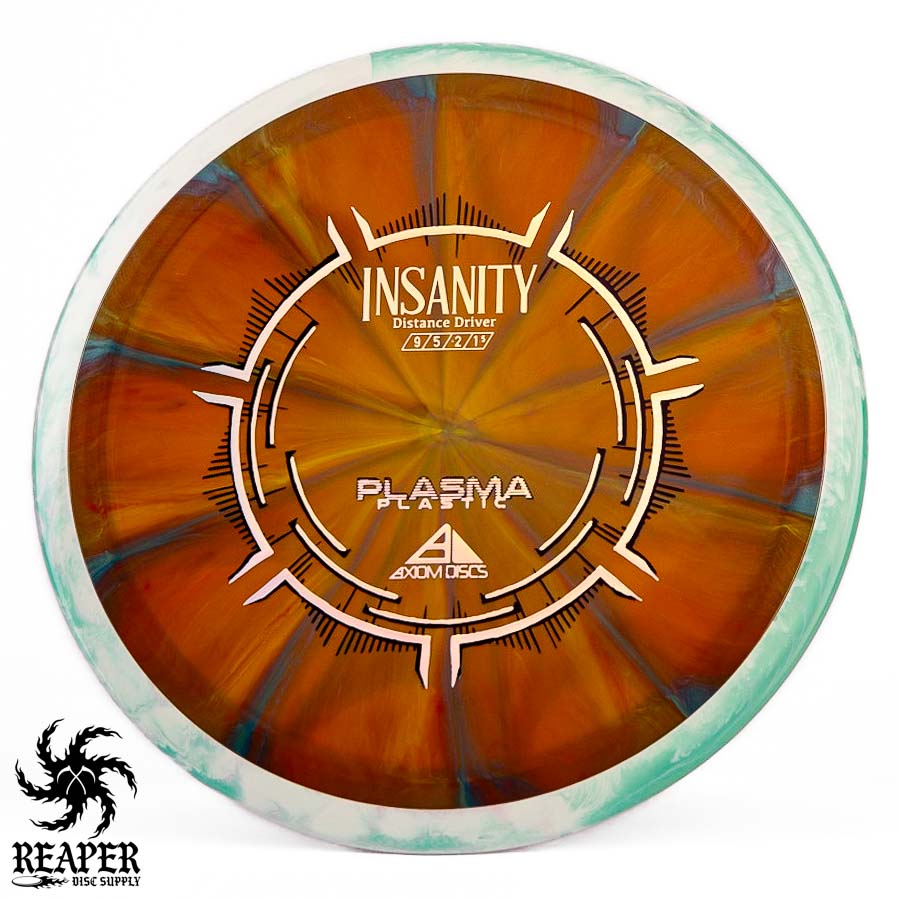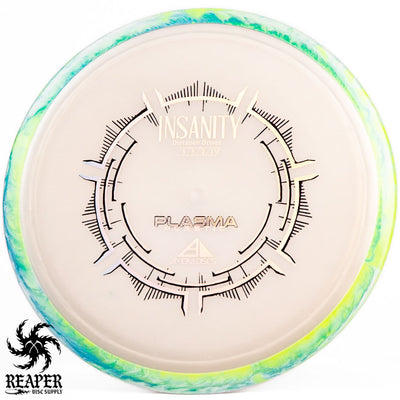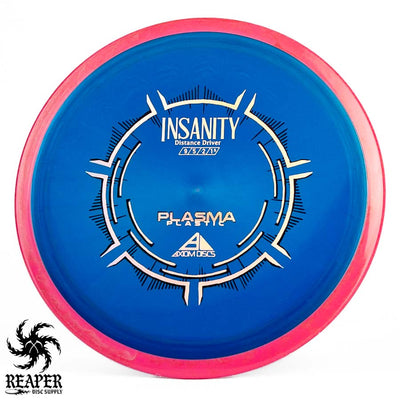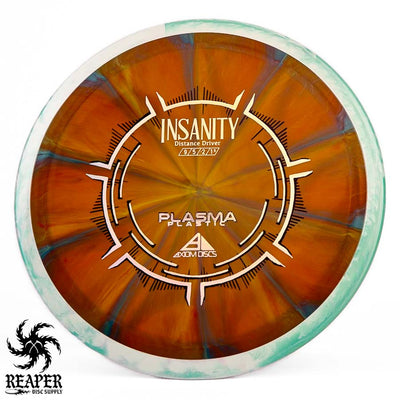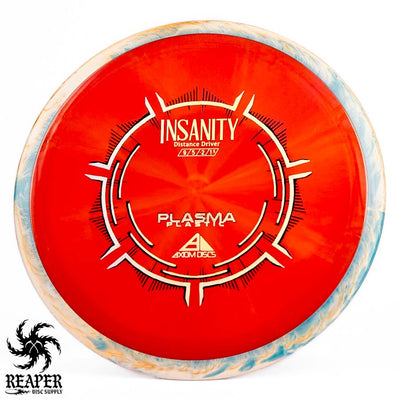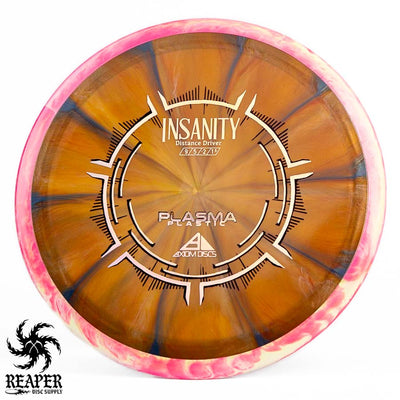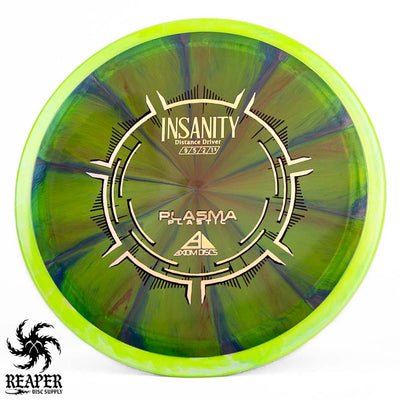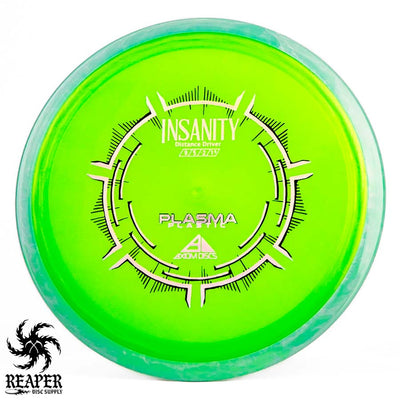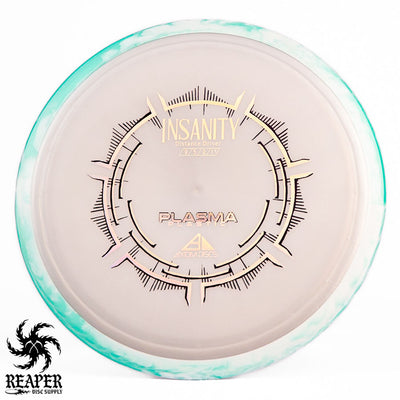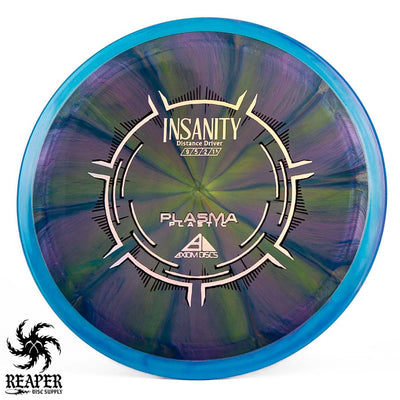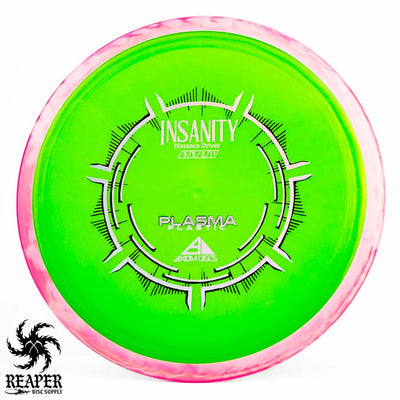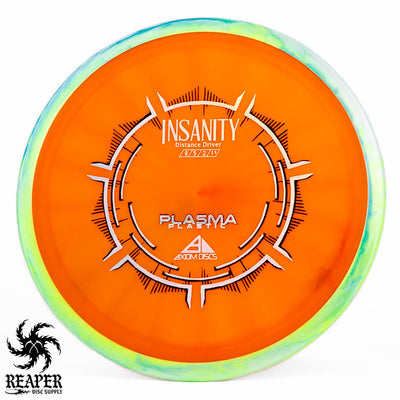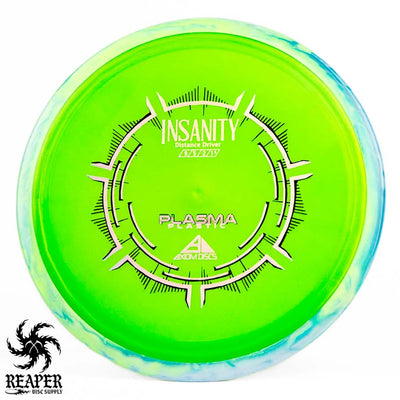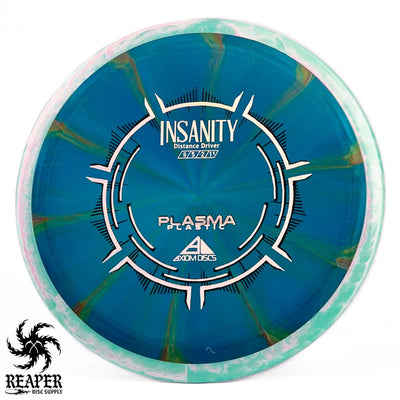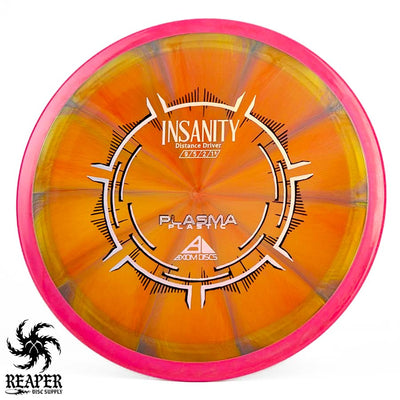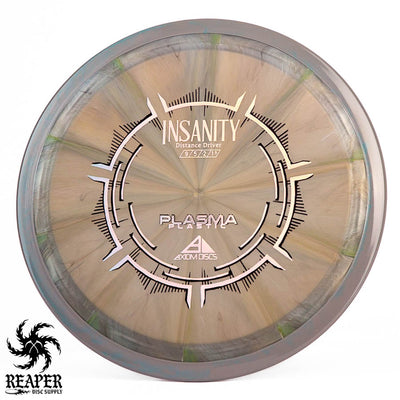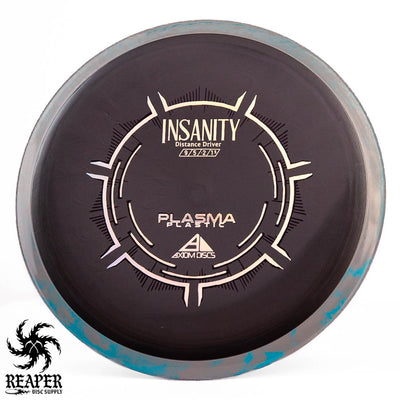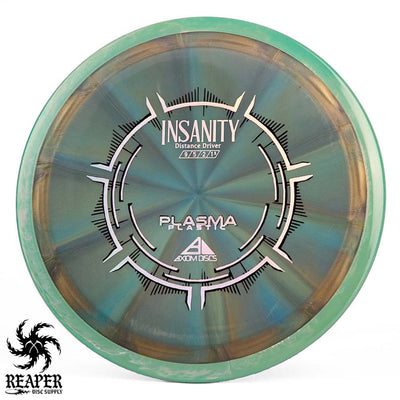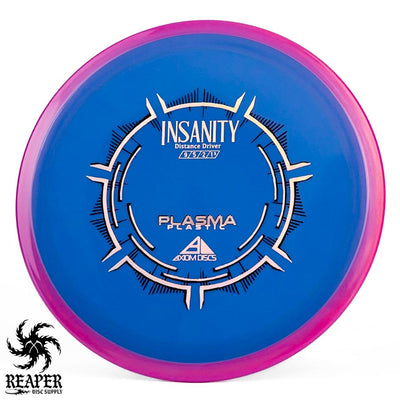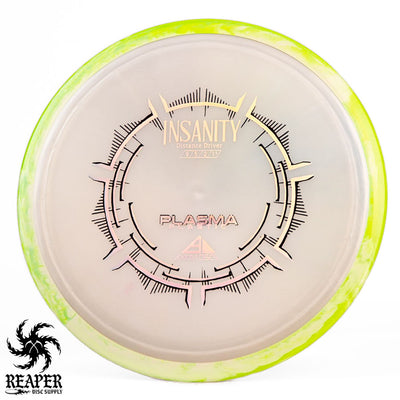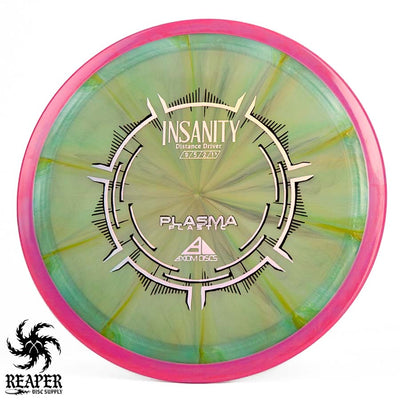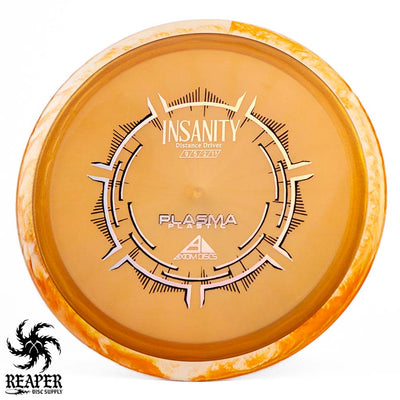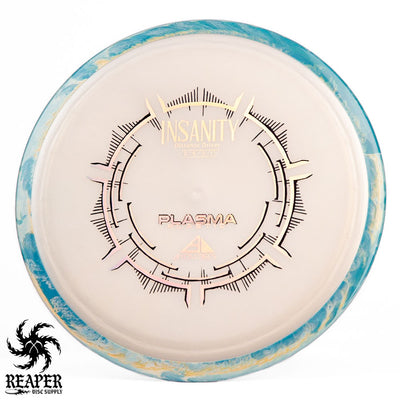 The Axiom Plasma Insanity has appeal for both intermediate and advanced throwers. Frequently described as a beat in MVP Plasma Inertia, the Axiom Plasma Insanity offers a slightly smaller fade and more turn.
Power throwers can enjoy enhanced glide and precise lines with high accuracy, and if you have average arm speeds, you'll still get remarkably straight lines and distance. The Insanity is well-suited for backhand drives, forehand flicks, and a variety of utility shots.

As Axiom's first distance/control driver with a 20mm rim width, the Insanity comes in plenty of great colors, as well. Give the Axiom Insanity a shot if you're looking for a smooth flight that gives you both distance and accuracy while taking less power to throw. 
The Insanity's forgiving and consistent nature makes it a must-add for your bag.

The Axiom Insanity Plasma is also available in durable Proton plastic. Find your next favorite disc here at Reaper!

You can shop all of our Axiom discs here, including the Insanity in Fission plastic.
Axiom Plasma Insanity Flight Numbers: 
Speed: 9
Glide: 5
Turn: -2
Fade: 1.5
Stability: Stable to understable
Commonly Used For: Fairway drives
Axiom Insanity Dimensions:
Height: 1.4 cm
Diameter: 21.1 cm
Rim Depth: 1.2 cm
Rim Width: 2 cm