Axiom Fission Insanity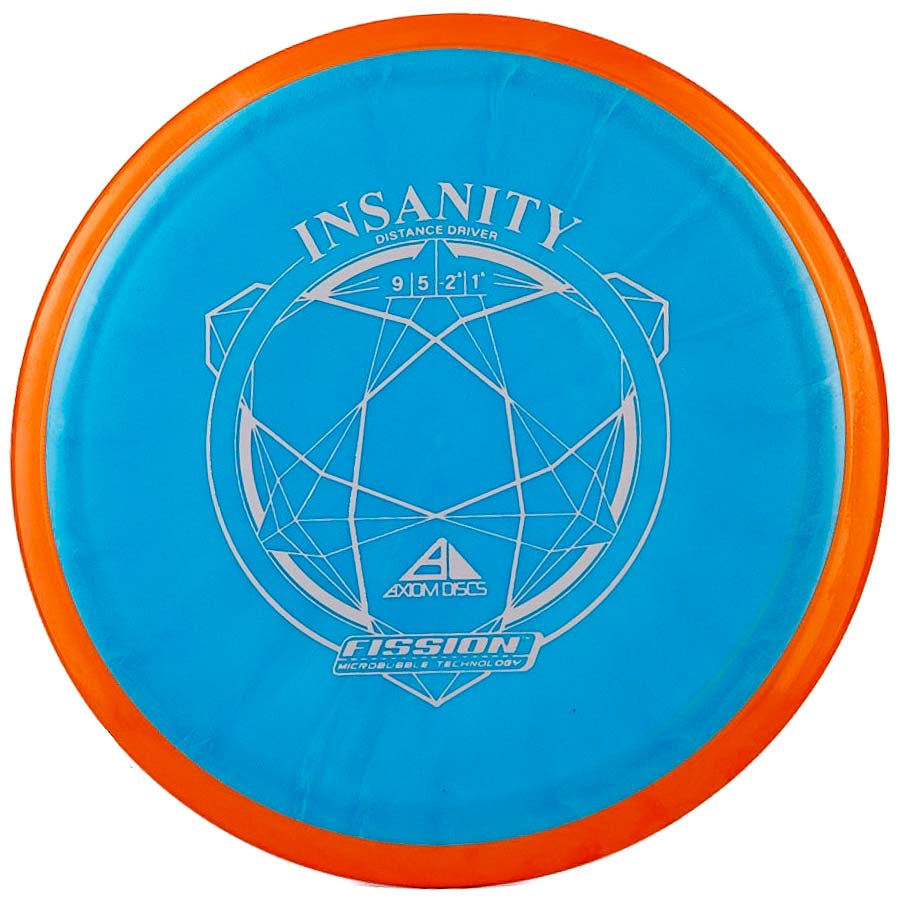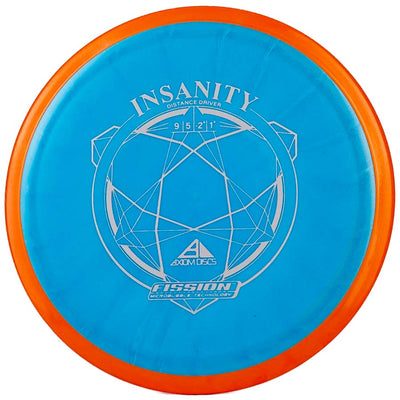 Axiom's Fission Insanity is a stable to understable 9-speed driver made with premium plastic and a ton of grip.
More Insanity: Plasma Insanity, Neutron Insanity, Proton Insanity.
Fission Insanity Flight Numbers
Speed

: 9

Glide

: 5

Turn

: -2

Fade

: 1.5
Commonly used for: Distance Driver
Stability: Stable/Understable
Experience: Intermediate
Rim: Beadless
Dimensions & Specs
Height

: 1.4 cm

Rim Depth

: 1.1 cm

Rim Thickness

: 2.0 cm

Diameter

: 21.1 cm

Flexibility

: 8.28 kg

Max Weight:

 175.1 gr
The Fission Insanity is easy to control for players of most skill levels. This disc excels when you have wide open fairways and can bomb with minimal effort. Throwing this disc on hyzer allows it to flip to flat pretty quickly and start turning over for distance shots with modest arm speed. As far as forehand goes, this disc is for players with good touch; you can get this disc out on hyzer and get a really clean turn over with it, or you can chop it over into a forehand roller for scrambling out of the woods.