Axiom Neutron Virus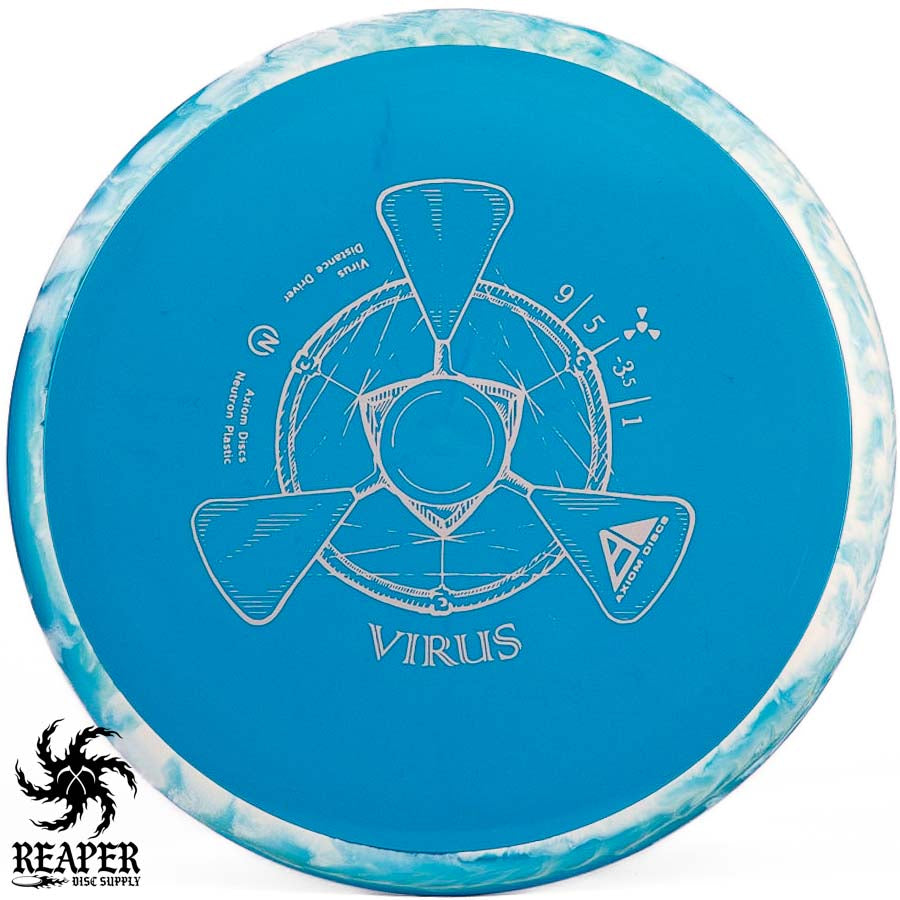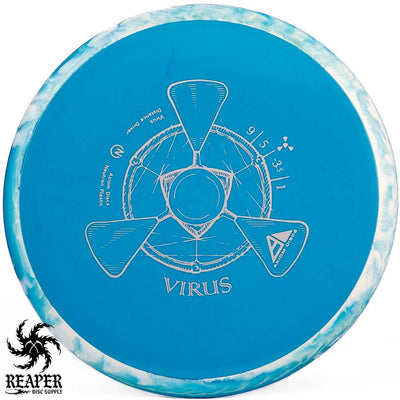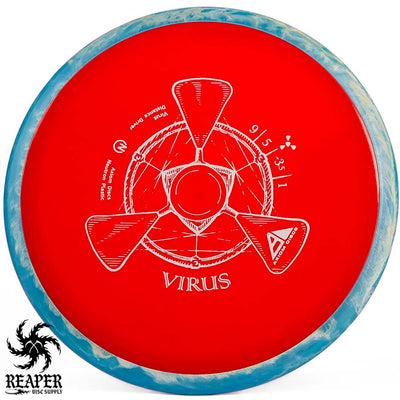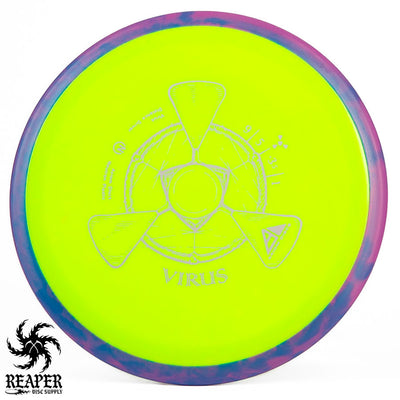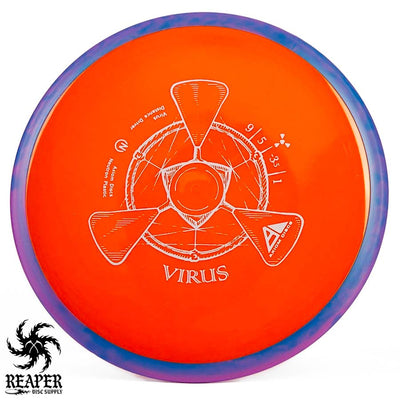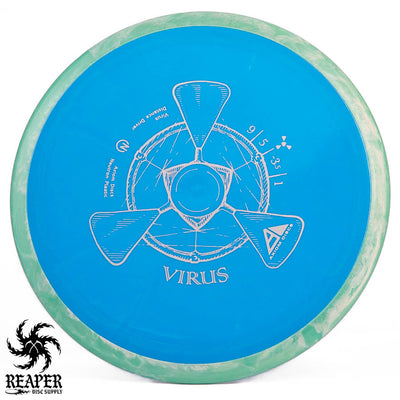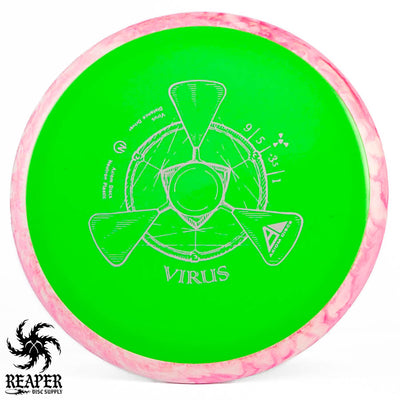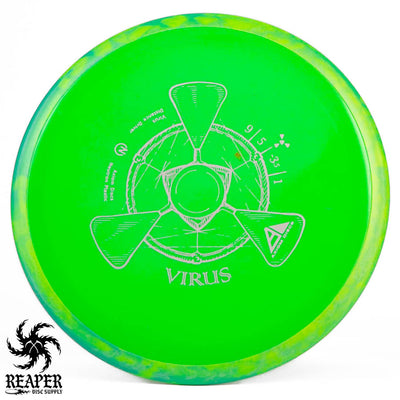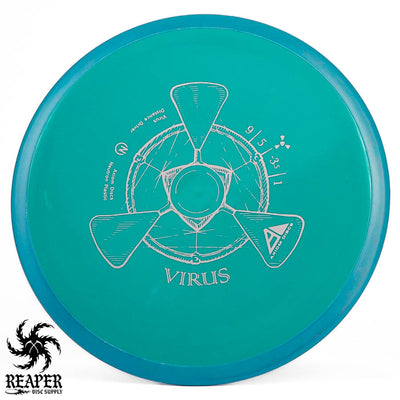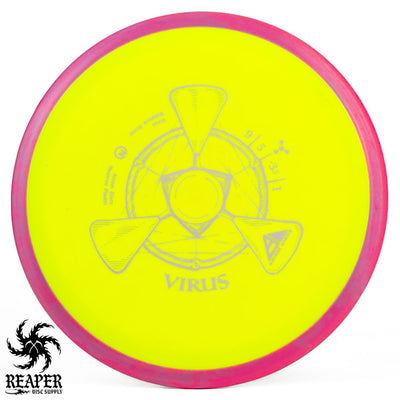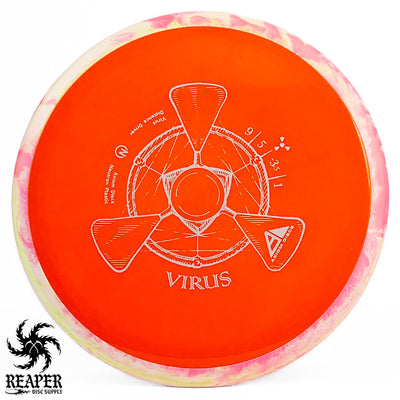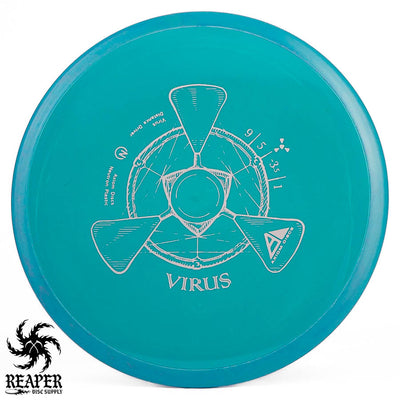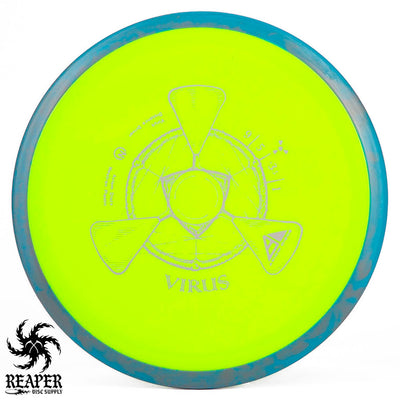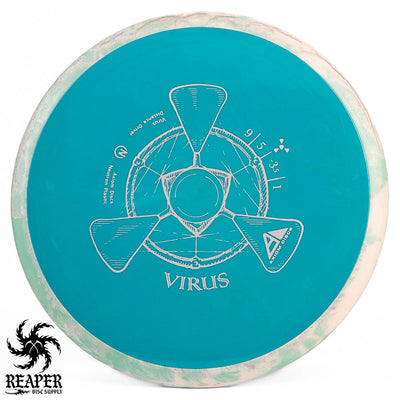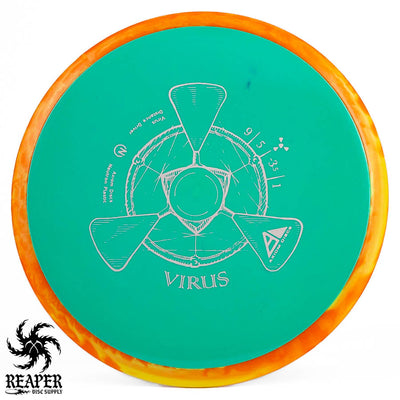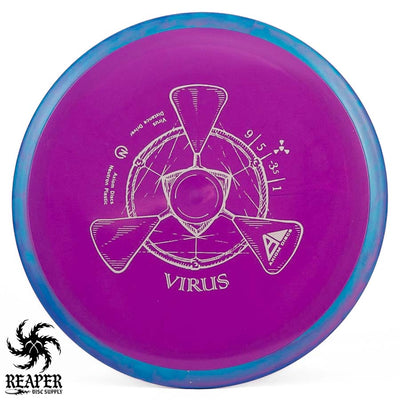 Axiom's Neutron Virus is an understable distance driver that is great for technical s-curve angle and a glidey flight down any fairway. The premium Neutron plastic will give you fantastic grip and is available in several different fun colors.
The Neutron Virus is very easy to throw for beginners and a great option for any novice who wants to add a distance driver to their bag. Even if you have a moderately slow arm, you can still shape lines with the subtle, late fade, and high amount of turn.
More experienced players will be able to hyzer flip this disc, and it is the perfect disc for rollers. The small diameter will let it roll for days with the right angle.

The Axiom Discs Neutron Virus is one of the easiest-to-throw distance/control drivers, and its flight path is similar to a beat-in MVP Neutron Impulse.
We also have the Axiom Proton Virus, and for a more stable version of the Virus try the Axiom Plasma Insanity.
Axiom Neutron Virus Flight Numbers:
Speed: 9
Glide: 5
Turn: -3.5
Fade: 1
Stability: Understable
Commonly Used For: S-lines, turnover shots, rollers
Virus Dimensions: 
Height: 1.4 cm
Diameter: 21.1 cm
Rim Depth: 1.2 cm
Rim Width: 2 cm