MVP Neutron Impulse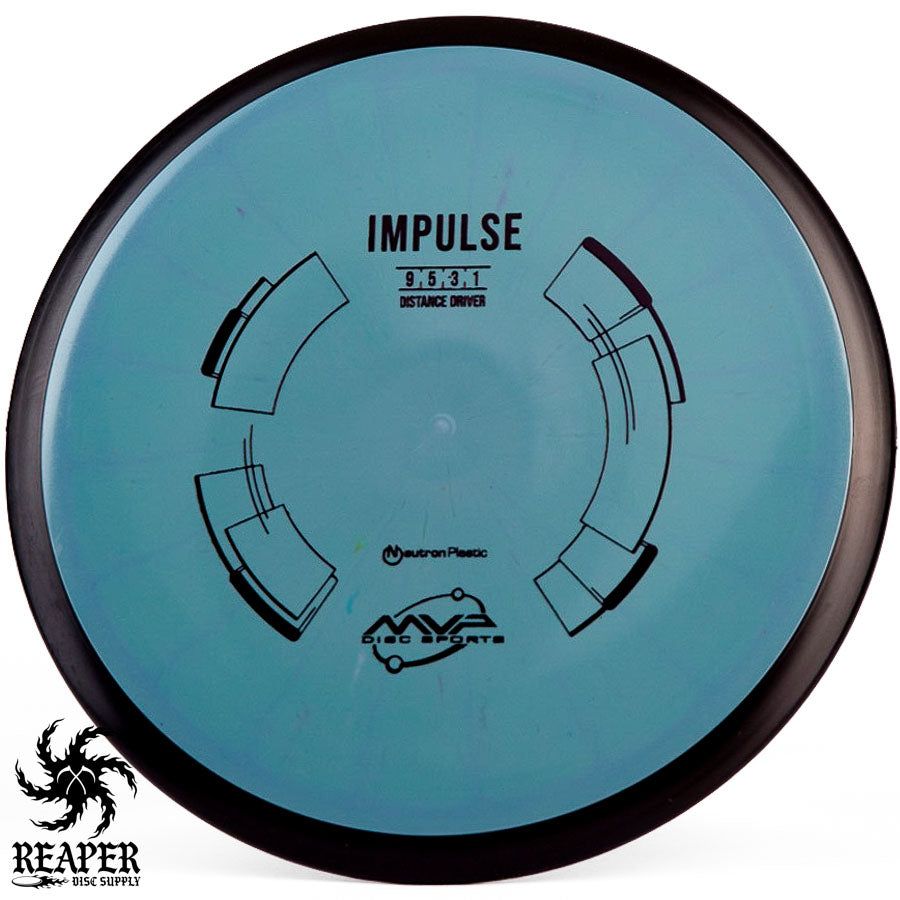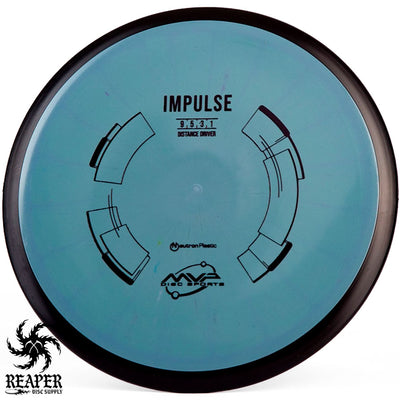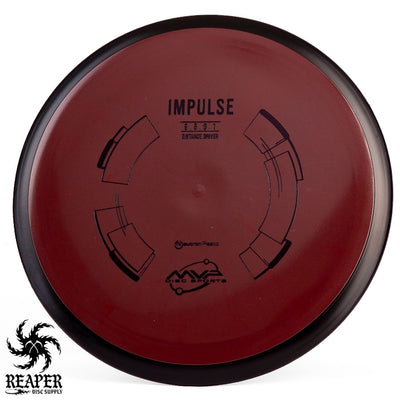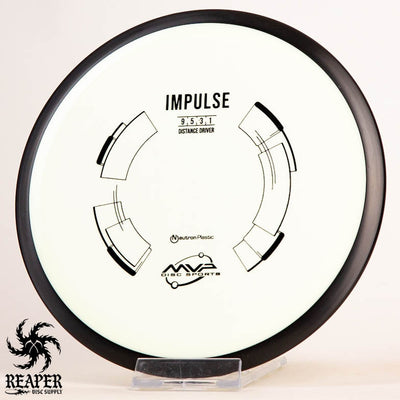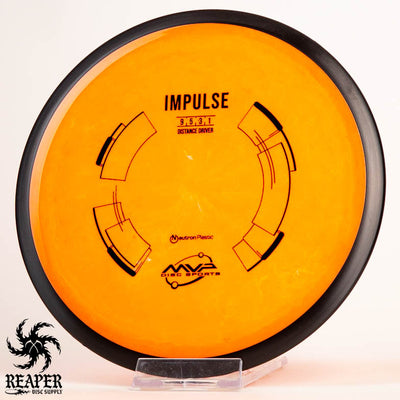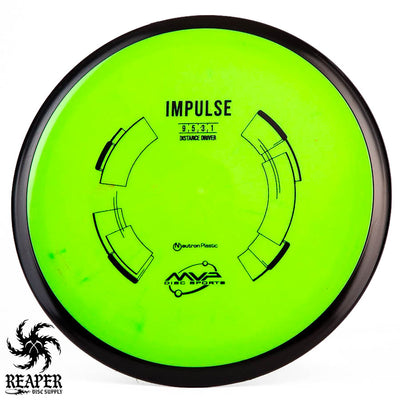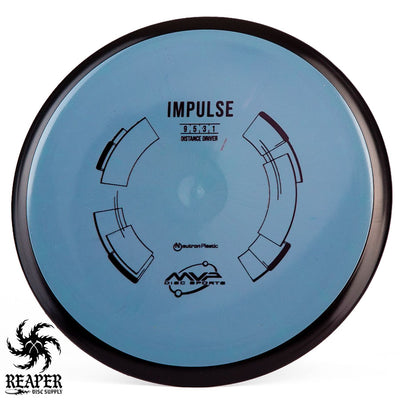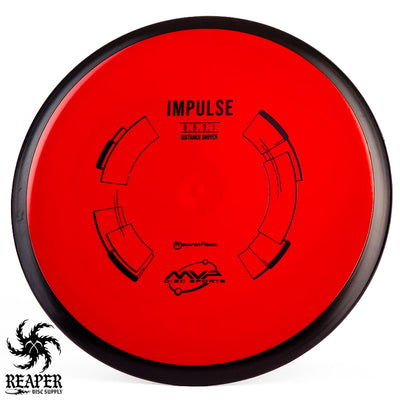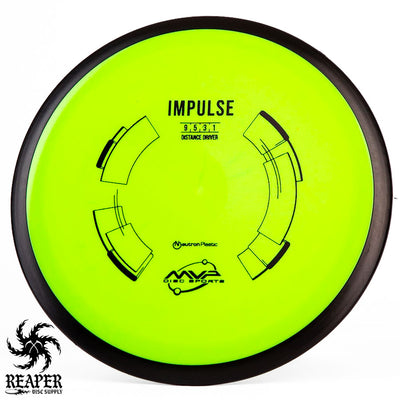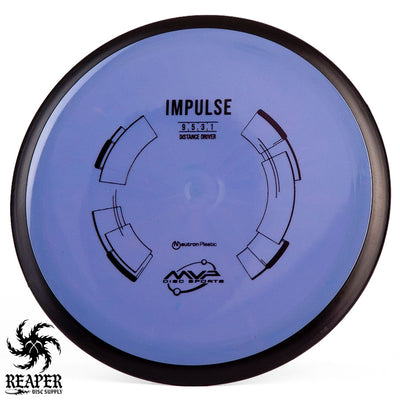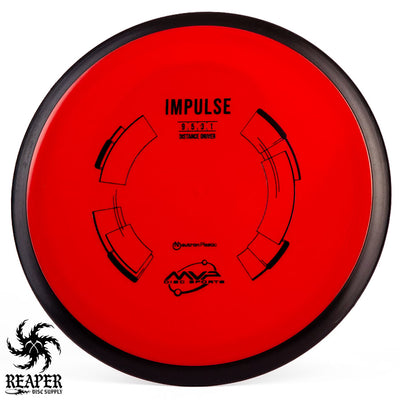 Fourth to be introduced in the MVP distance driver line, the MVP Neutron Impulse is an understable driver in the 20mm distance driver class.
With a weight range of 155g-175g and a slightly concave 2cm wing, their trademark GYRO™ action can give throwers more control and accuracy. This disc complements the uber-popular Inertia by producing steadfast hyzer flips and seamless glides.
For lower power throwers, the neutral to understable flight profile will allow them to achieve relatively straight lines.
Beginning players will find that this driver gives a gratuitous amount of distance and meet them at their ability, although it does benefit from a bit of a snap.
GYROnauts will tell you that the Overmold technology from Axiom and MVP discs will require more spin and good form, in general, to really get going.
Power throwers will find the Impulse useful as a utility driver in order to take advantage of tailwinds. The Impulse does its best work during calm throwing conditions and could be capable of giving you a new max distance record.
Check out our entire line of MVP Disc Sports discs. For an even faster understable driver check out the Discmania Active Premium Astronaut.
MVP Neutron Impulse Flight Numbers: 
Speed: 9
Glide: 5
Turn: -3
Fade: 1
Stability: Understable
Commonly Used For: Controlled drives
MVP Impulse Dimensions:
Height: 1.4 cm
Diameter: 21.1 cm
Rim Depth: 1.2 cm
Rim Width: 2 cm