Axiom Cosmic Neutron Envy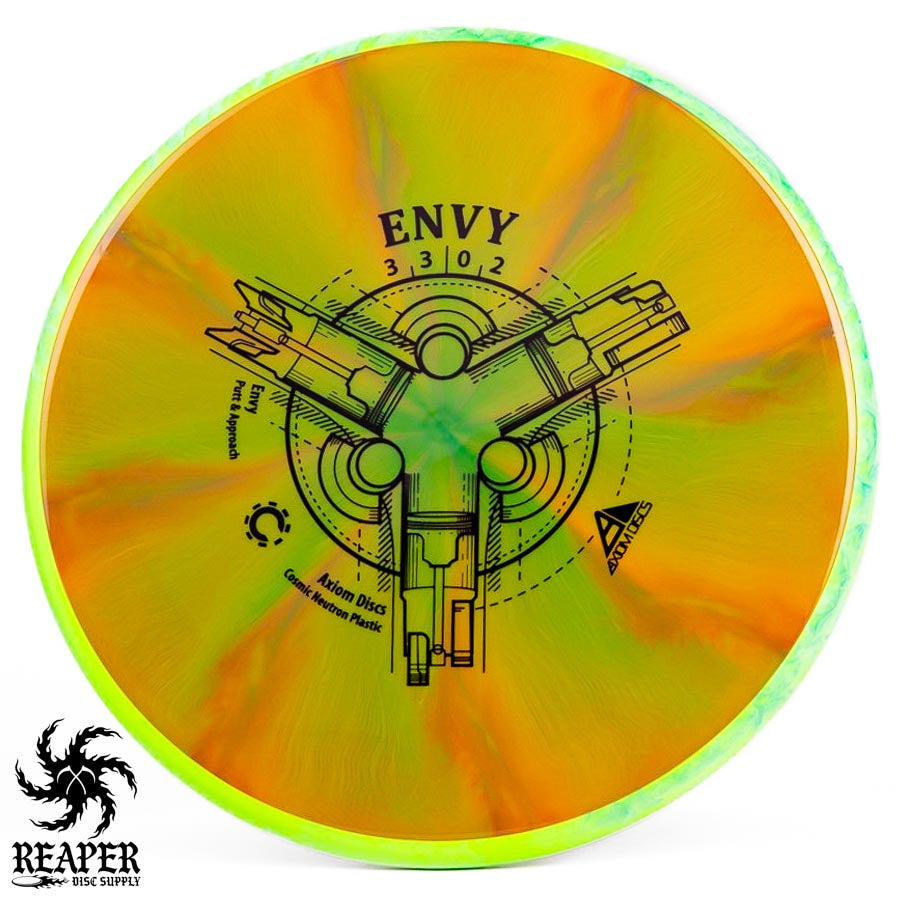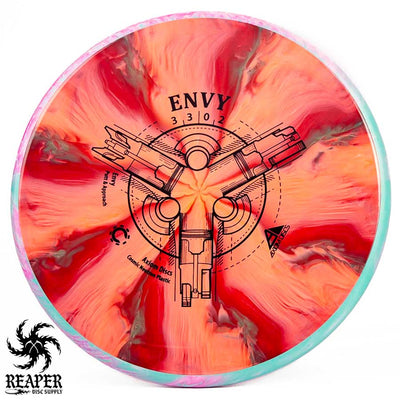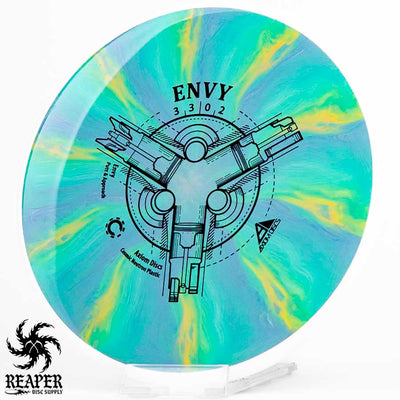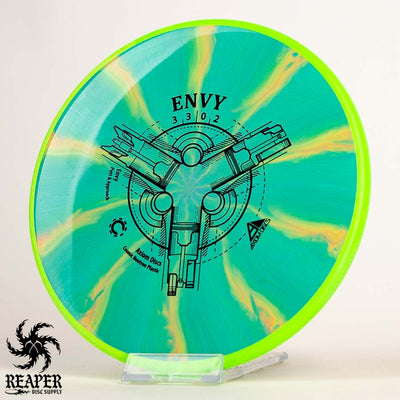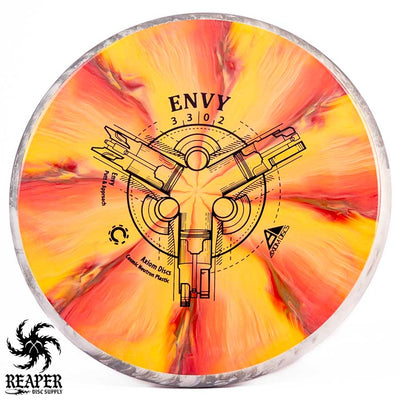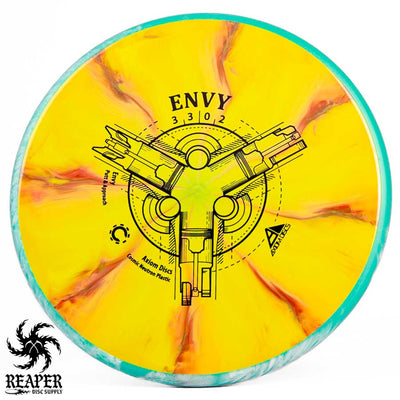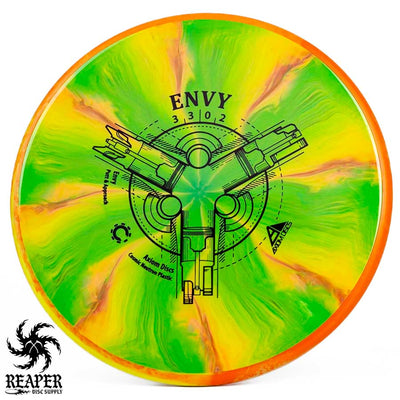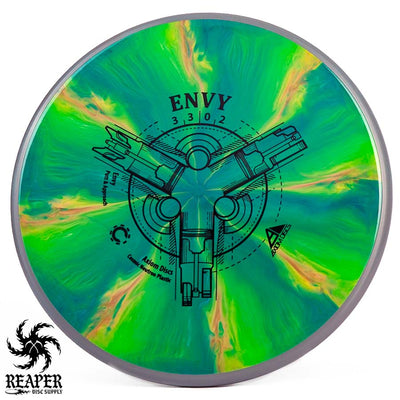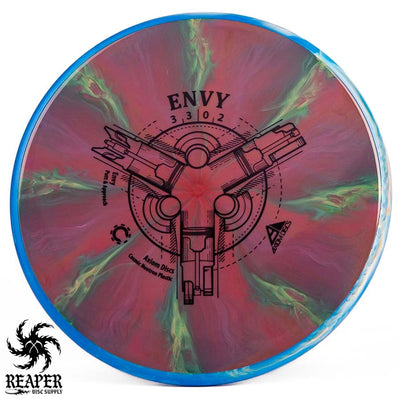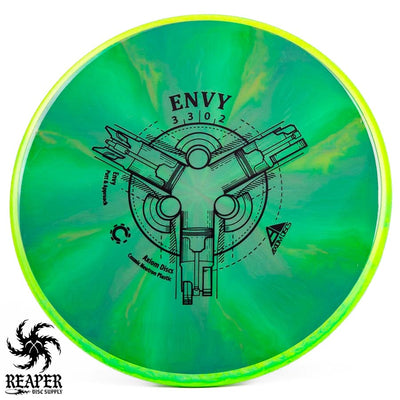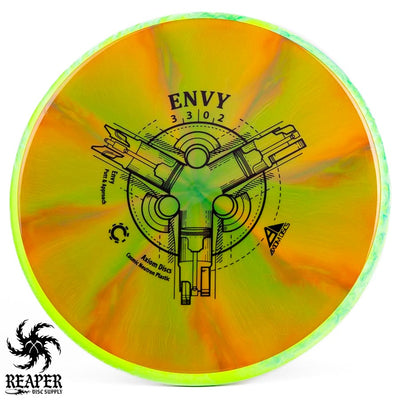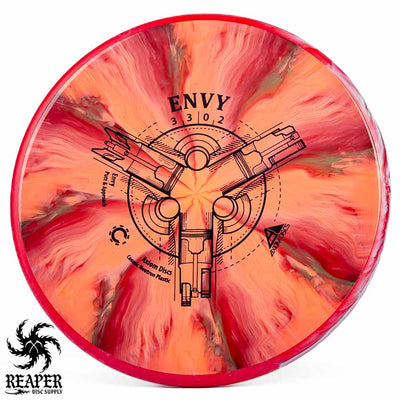 The Axiom Cosmic Neutron Envy is a stable to slightly overstable putt & approach disc made with premium swirly plastic.
Cosmic Neutron Envy Flight Numbers
Speed

: 3

Glide

: 3

Turn

: 0

Fade

: 2
More Envy: Neutron Envy, Plasma Envy, Electron Envy
Commonly used for: Approach shots
Stability: Stable to slightly overstable
Experience: Any
Rim: Beadless
Dimensions & Specs
Height

: 1.8 cm

Rim Depth

: 1.4 cm

Rim Thickness

: 1.1 cm

Diameter

: 21 cm

Flexibility

: 8.73 kg

Max Weight:

 174.3 gr
The Cosmic Neutron Envy is a great all-around approach disc that will work for pretty much any shot under 150'. It has a relatively shallow rim and fits comfortably in the hand for forehand and backhand grips. It is a great disc for both beginners and experienced players as well. The Envy is a great choice for any player who wants a versatile, all-purpose approach disc that will last a long time.