Divergent Discs Glow Golem (StayPut)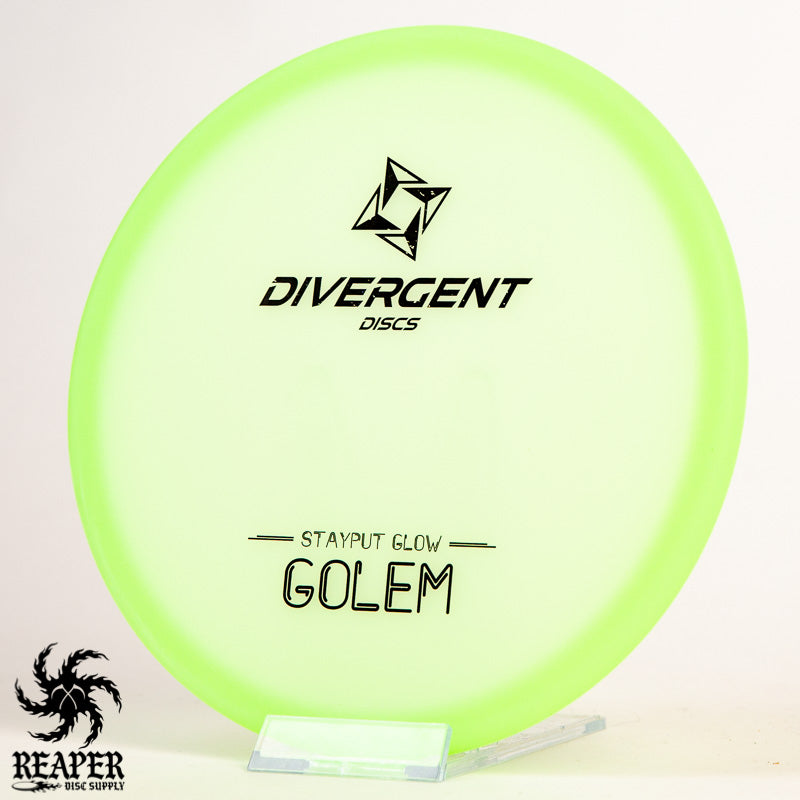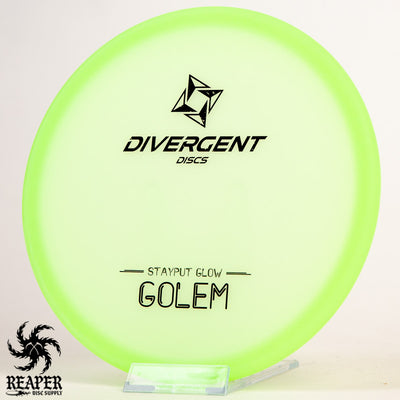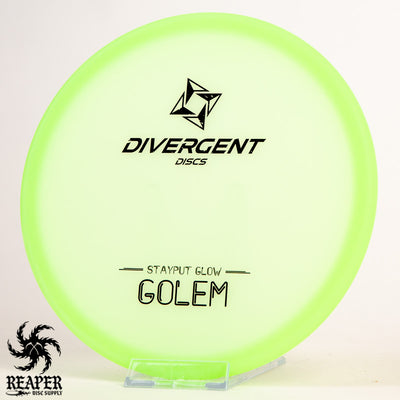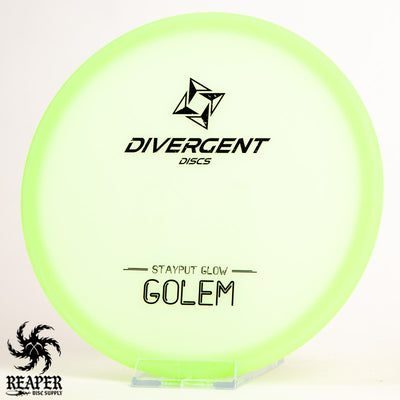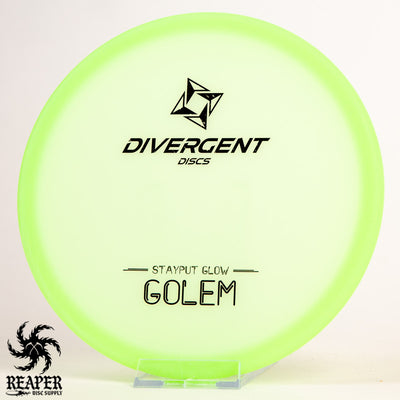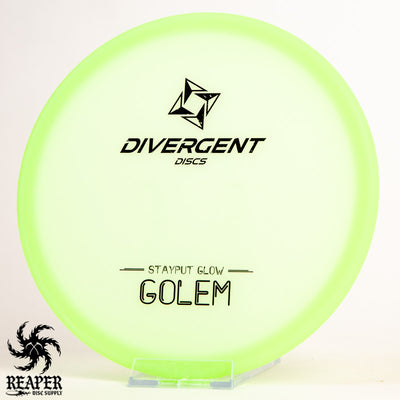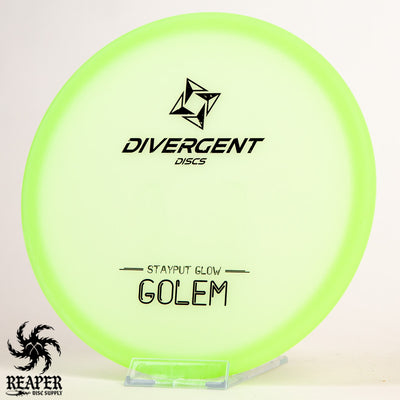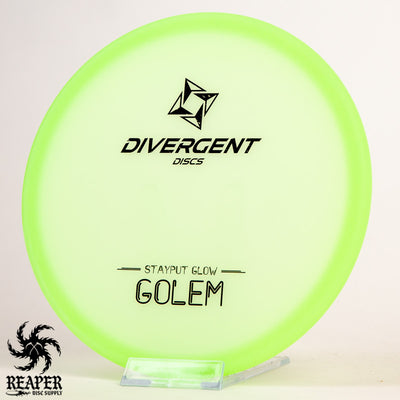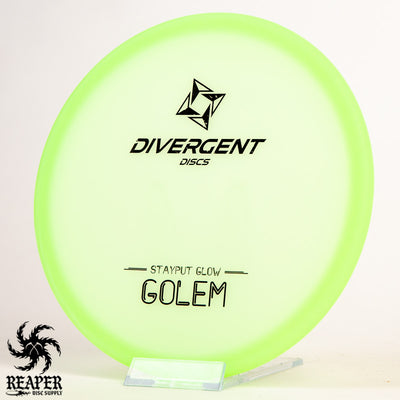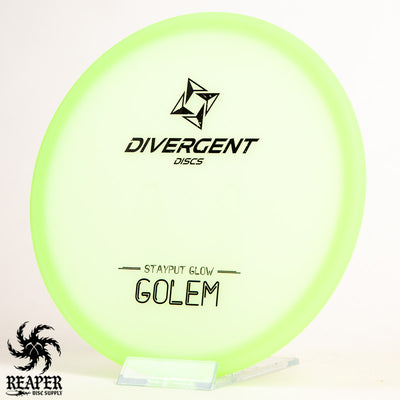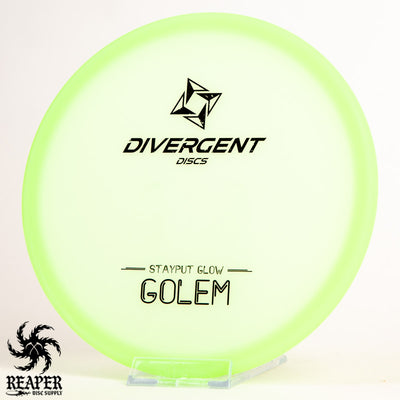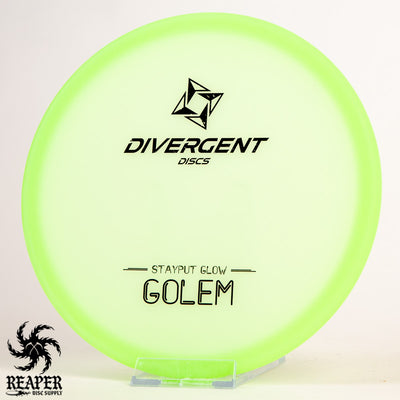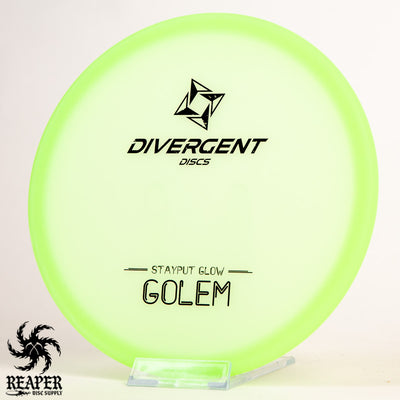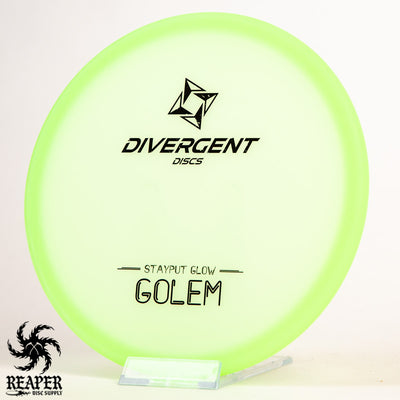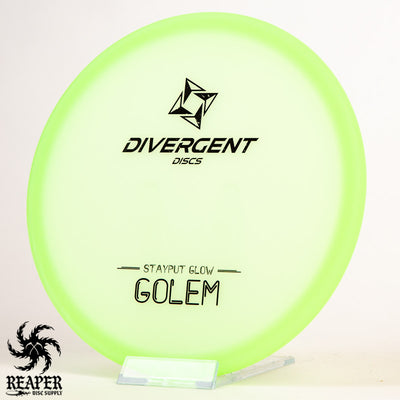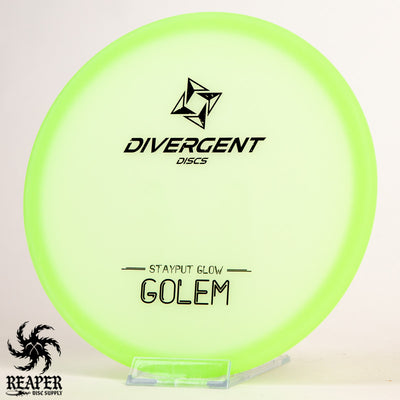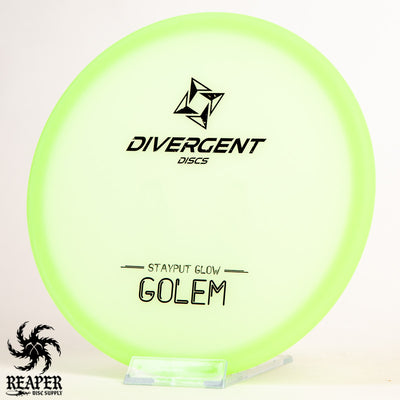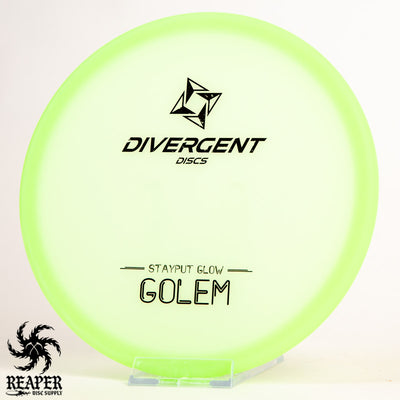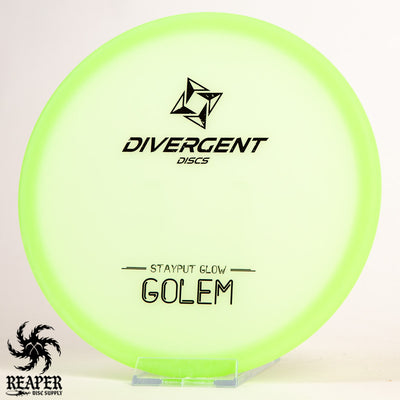 The Divergent Discs Glow Golem is a disc golf approach disc made with bendable StayPut glow-in-the-dark rubber plastic.
I tried this disc as soon as we got them in and immediately fell in love with it; it's never going to retire from my bag. The Glow StayPut rubber plastic is firm enough to throw with a respectable amount of speed without it folding over on you. It also has a very slight wax-like feel while still delivering a reliably pleasant grip.
The Golem is also flexible enough for it to immediately sit down the moment it connects with the ground. If you have an upshot with a hazard/ob behind the basket; this is the perfect disc to throw. 
I attempted to throw sidearm with this disc and let's just say it's not ideal. The Golem works fantastic for short forearm shots, but when I tested flicking it with a ton of strength/speed it folded over on me.
If you need a fun, grippy, glow-in-the-dark approach disc that you can twist in half like a taco, give the Divergent Discs Golem a try!
You may also like: Regular Stayput Golem, Divergent Discs Stayput Alpas, Elevation Rubber Interceptor, and Elevation Rubber Koi.
Divergent Discs Glow Golem Flight Numbers
Speed: 4
Glide: 2
Fade: 0
Turn: 4
Dimensions & Specs
Diameter: 21.2 cm
Height: 1.7 cm
Rim Depth: 1.4 cm
Rim Thickness: 1.2 cm
Max Weight: 176 gr
Flexibility: 2.39 kg