Elevation Rubber Blend Interceptor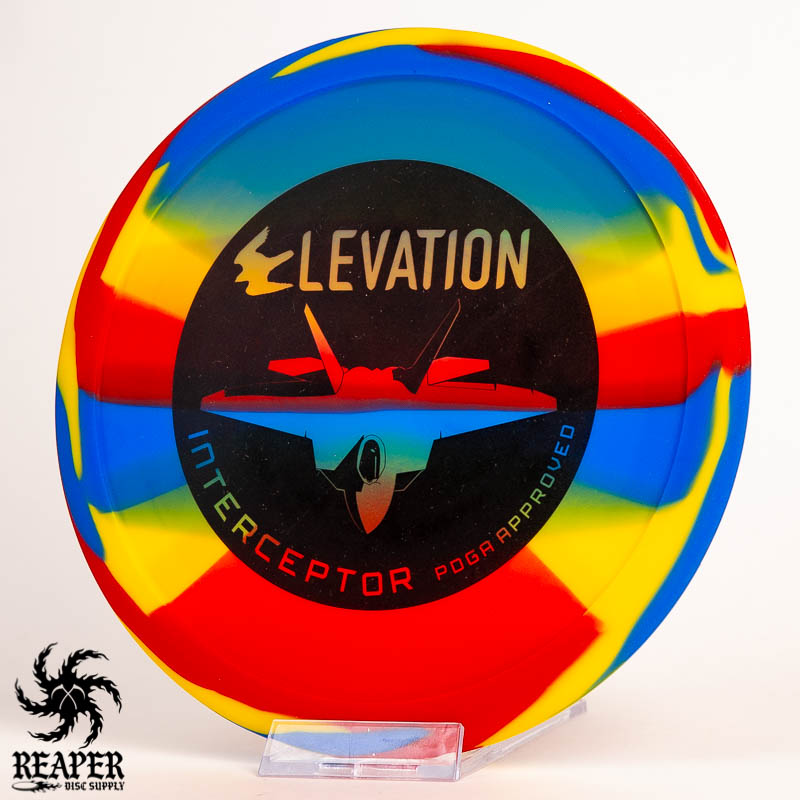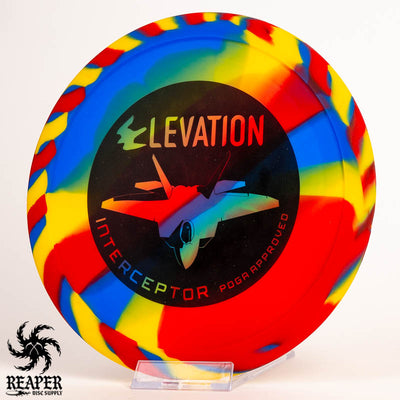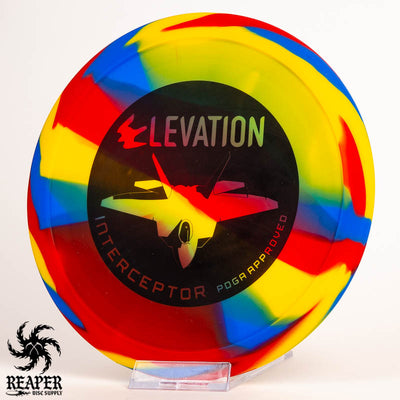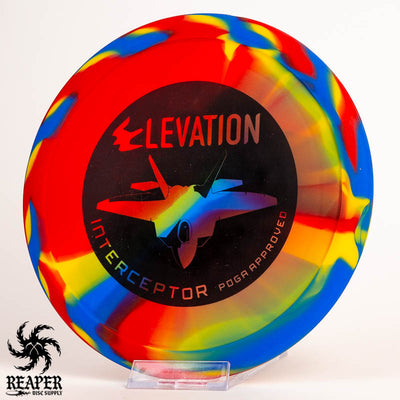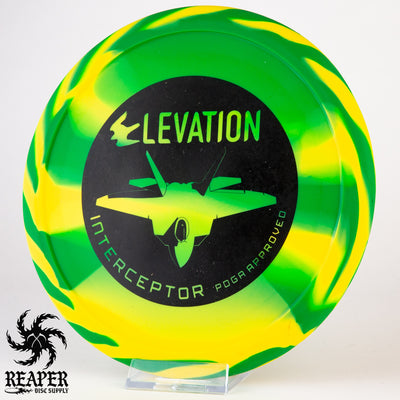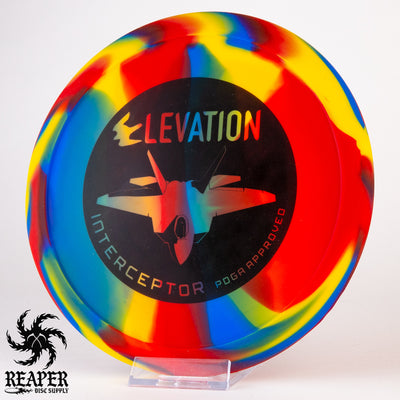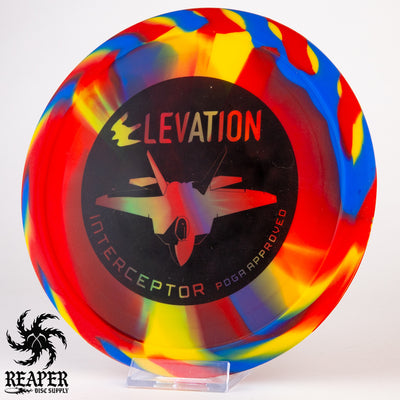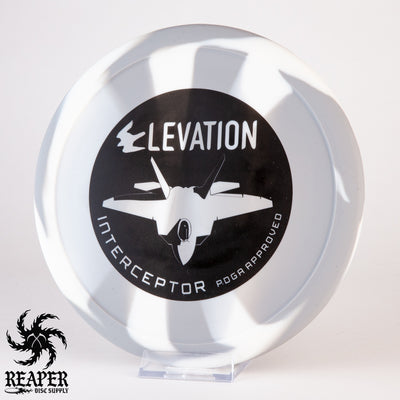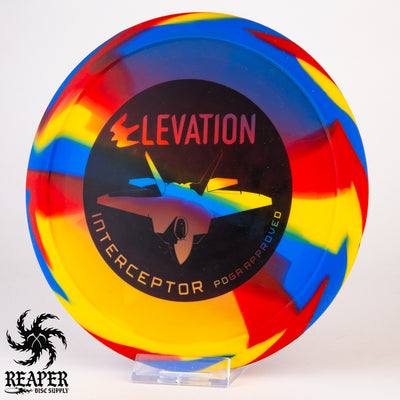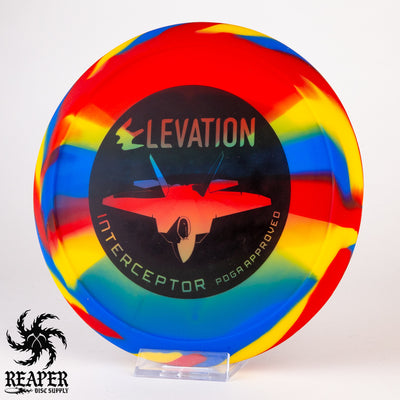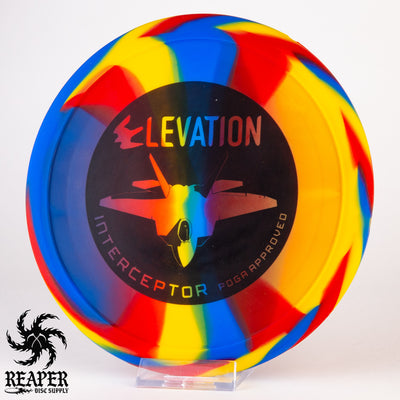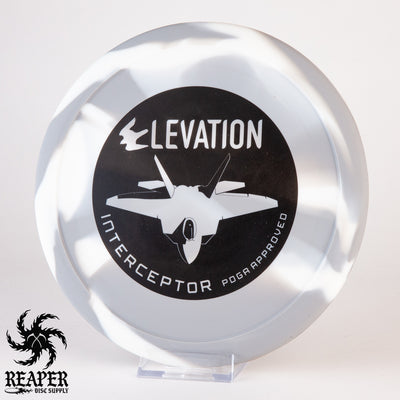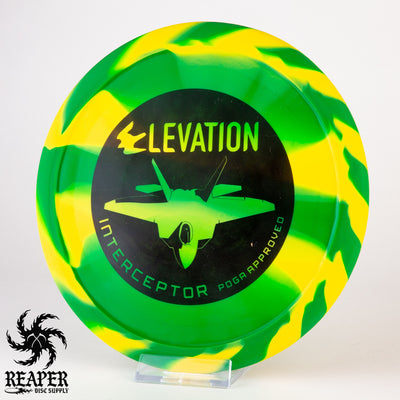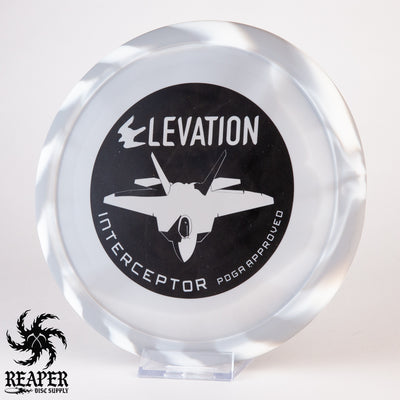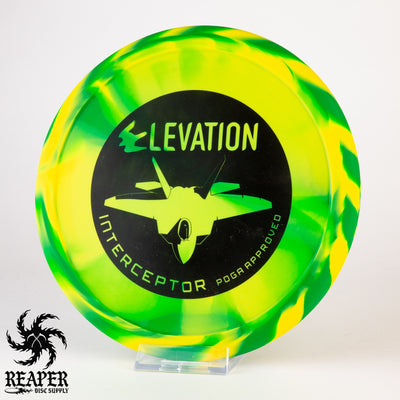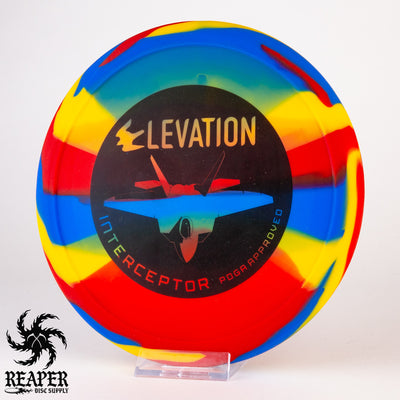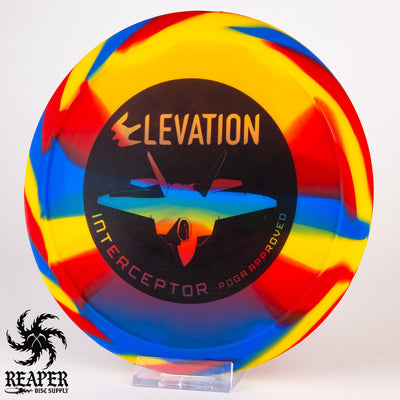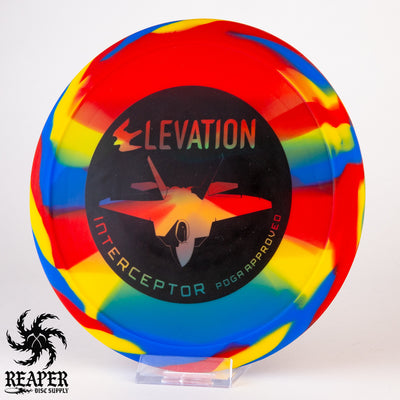 These Elevation Interceptor midranges come in several different wild colors, and bendable rubber blend plastic.
The Elevation Interceptor is one of the most unique overstable midranges that you will ever throw. First off; the rubber plastic is so bendy that you can fold this disc in half like a taco. This is extremely helpful on approach shots, because you don't have to worry about your disc rolling away or skipping.
Another use case for the Interceptor is for short-range ace runs since you don't have to worry about it skipping too far past the basket, and it will grab onto anything it touches (including the basket.)
The flipside to throwing such a bendy disc is that it can't handle a lot of torque. We found that throwing at about 60-70% power to be the sweet spot for the Interceptor. 
The Interceptor's rubber plastic has phenomenal grip and a very small thumb track which doesn't feel overbearing like a Discraft GT or Kastaplast Berg.
One thing is for sure: if you add an Elevation Interceptor to your bag you WILL be the most popular person on the course. Find out why so many people love this one-of-a-kind disc and pick one up today!
Want more plastics? More Elevation Interceptors here.
Make sure to check out the Elevation Koi if you are looking for a new putt & approach disc. We also have the Elevation Binx fairway driver if you are looking for more distance.
You may also like the Divergent Discs Golem.
Elevation Interceptor Flight Numbers:
Speed: 5
Glide: 4
Turn: 0
Fade: 3

Stability: Overstable
Commonly Used For: Midrange approach shots