Thought Space Athletics Ethos Mantra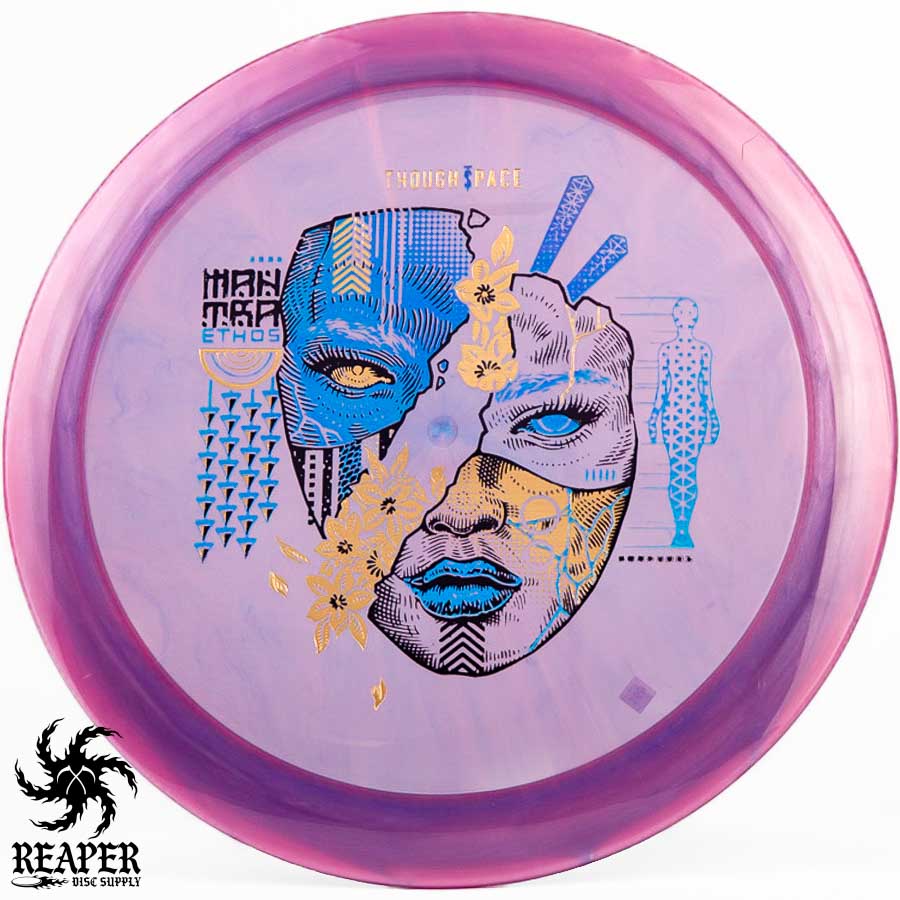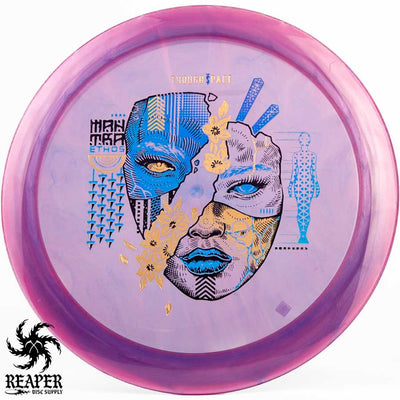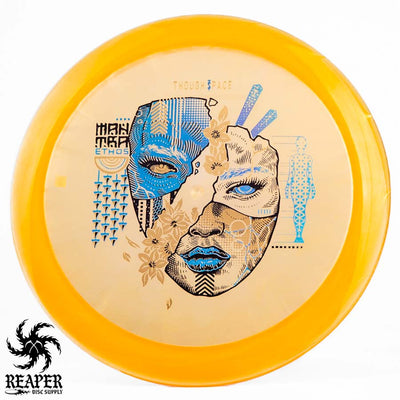 These Thought Space Athletics Ethos Mantras have rad three-color stamps and are made with durable, premium Ethos plastic. Ethos plastic is a hard translucent plastic that will hold its stability better than most others on the market. The Mantra is one of Thought Space's most popular discs, and with a stamp this cool why wouldn't you add one to your bag?
The Mantra is an understable disc golf driver with a ton of glide. If you are a beginner looking for your first driver the Mantra is an excellent choice. The understability will help compensate for the natural hyzer release, and more experienced players can hyzerflip this disc with no problems. 
More plastics: Aura Mantra, Ethereal Mantra
Thought Space Athletics Ethos Mantra Flight Numbers
Speed

: 9

Glide

: 6

Turn

: -2

Fade

: 2
Commonly used for: Controlled drives
Stability: Understable
Experience: Any
Dimensions & Specs
Height

: 1.7 cm

Rim Depth

: 1.2 cm

Rim Thickness

: 2.0 cm

Diameter

: 21.2 cm

Flexibility

: 9.09 kg

Max Weight:

 176.0 gr