Thought Space Athletics Aura Mantra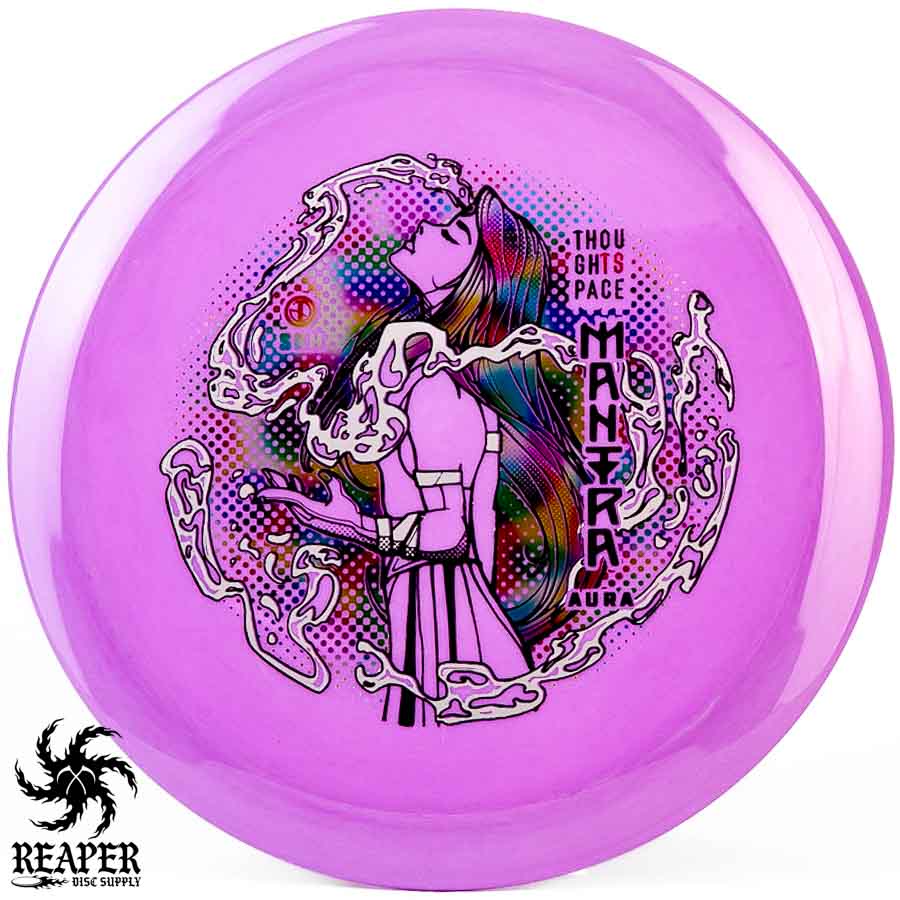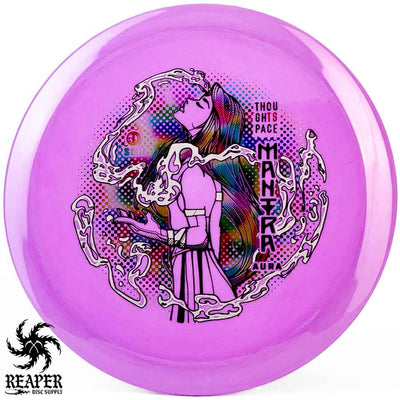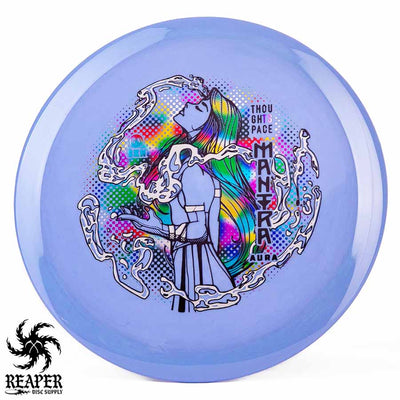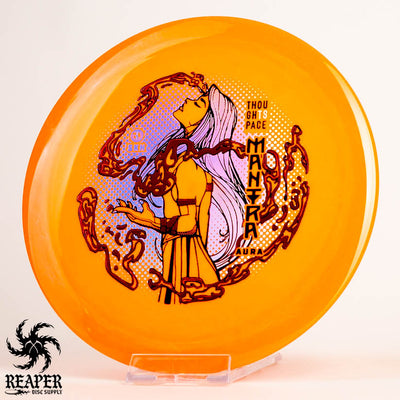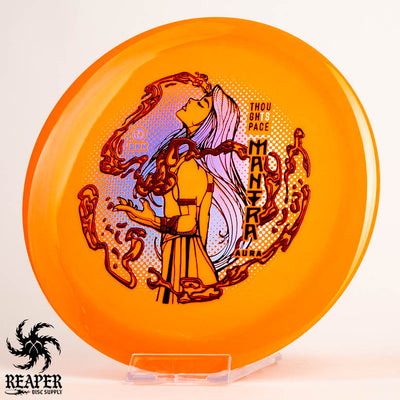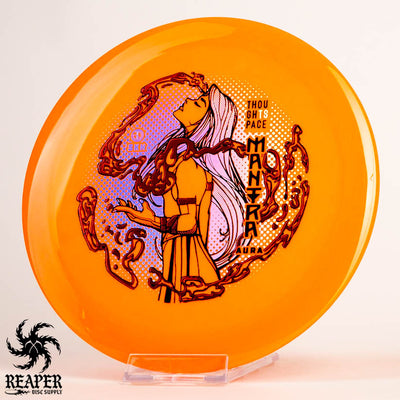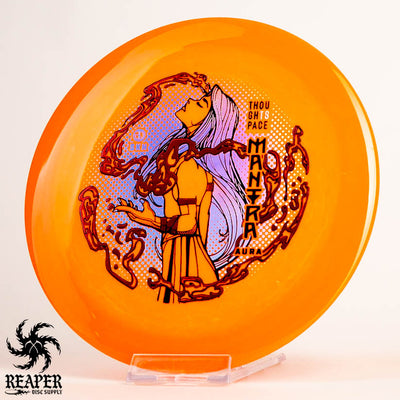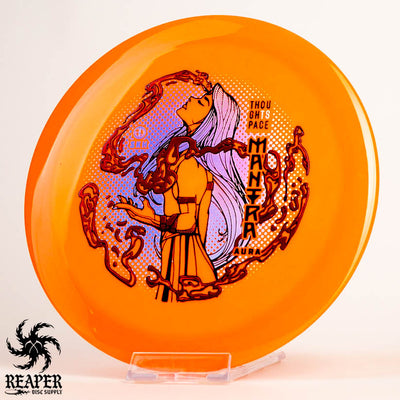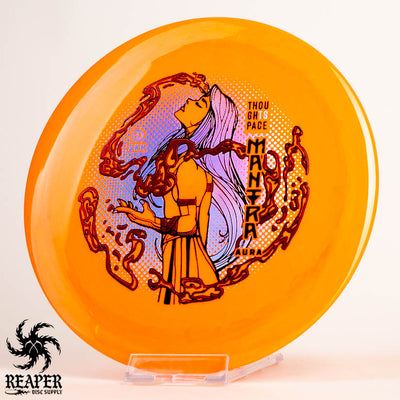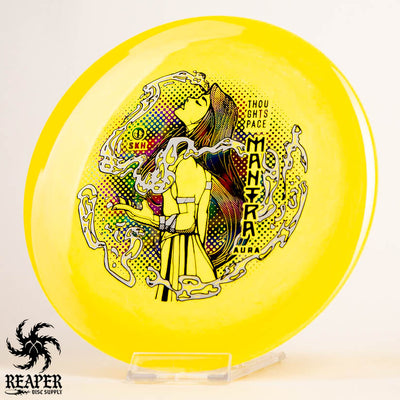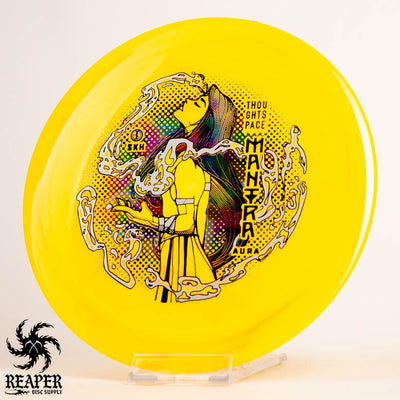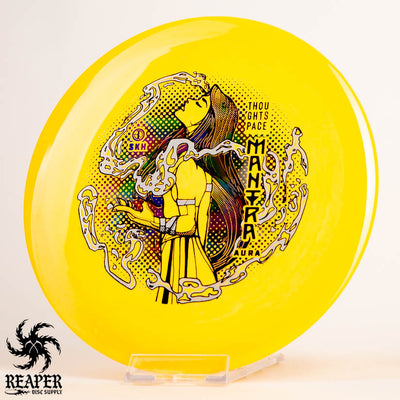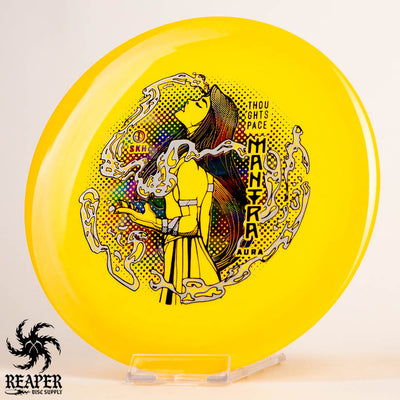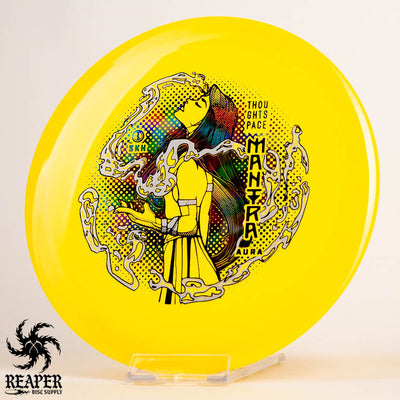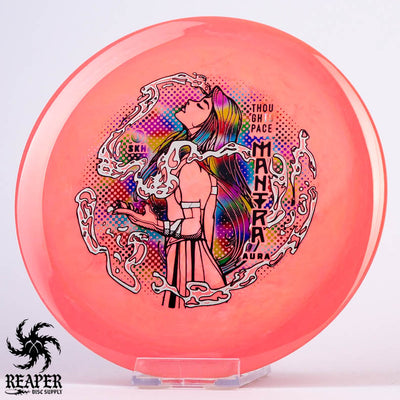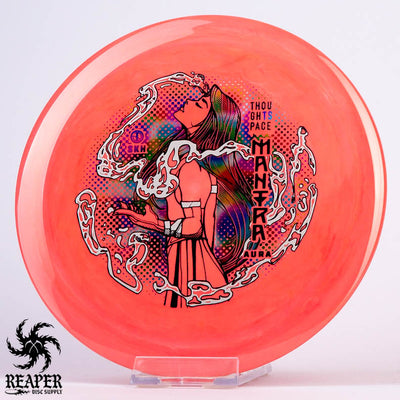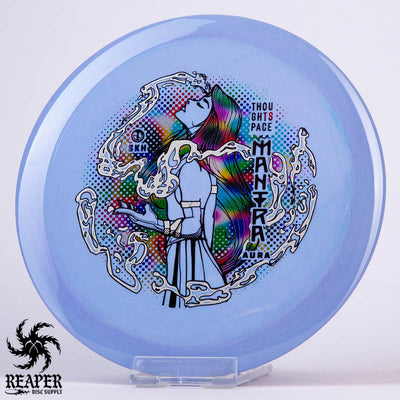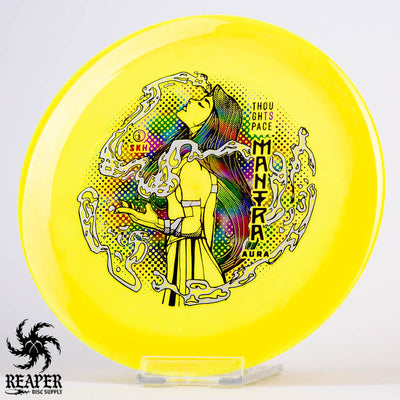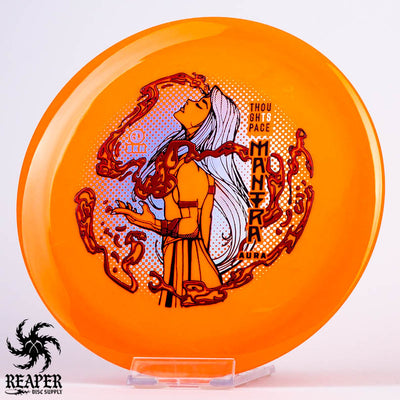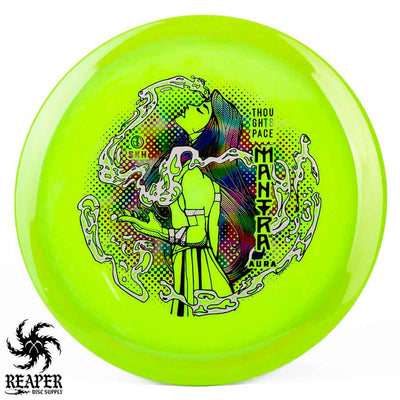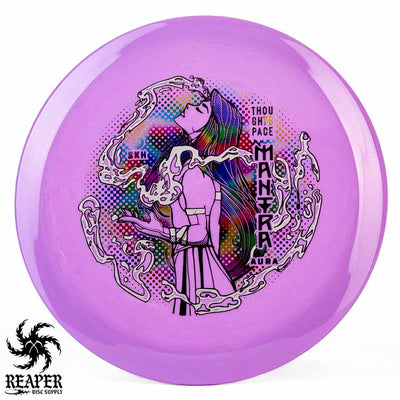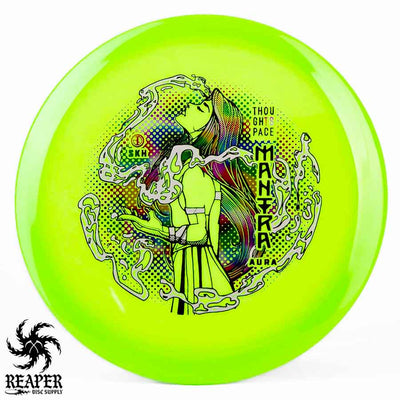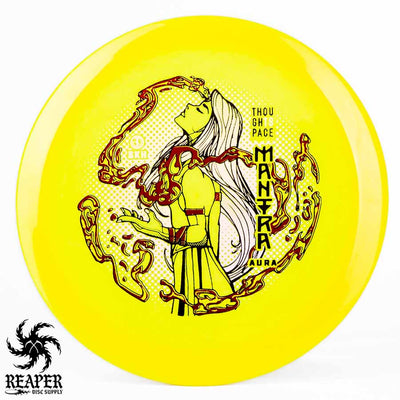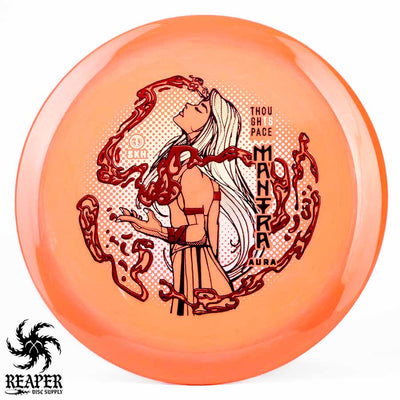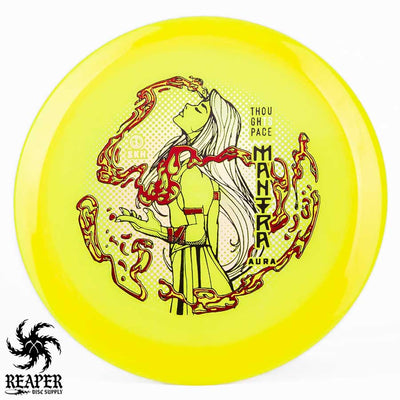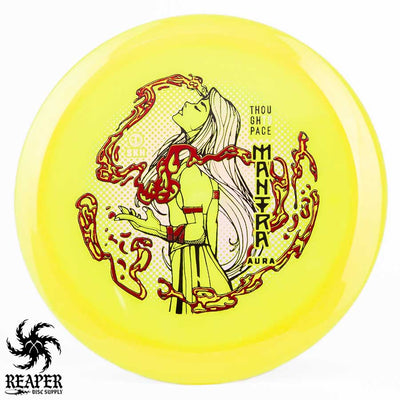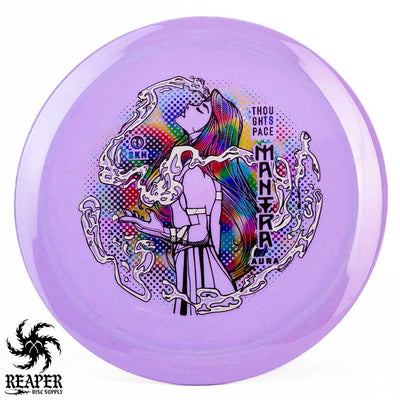 The Thought Space Athletics Aura Mantra is an understable distance driver disc that comes in gorgeous colors and a dope stamp.
The Aura Mantra is fantastic for beginners. For newer players, it is incredibly easy to consistently get a straight, long flight every throw. More seasoned players will be able to mold shots from the fairway or off the tee like rollers, turnovers, and huge hyzer flips.

The Aura plastic is not just durable, but also feels fantastic in the hand and has outstanding grip.

More Mantra: Thought Space Athletics Ethos Mantra, Thought Space Athletics Ethereal Mantra
Thought Space Aura Mantra Flight Numbers
Speed

: 9

Glide

: 6

Turn

: -2

Fade

: 2
Commonly used for: Distance
Stability: Understable
Experience: Any
PDGA Dimensions & Specs
Height: 

 

1.7 cm

Rim Depth: 

 

1.2 cm

Rim Thickness: 

 

2.0 cm

Diameter: 

 

21.2 cm

 
Flexibility: 

 

9.09 kg

Max Weight: 

 

176.0 gr